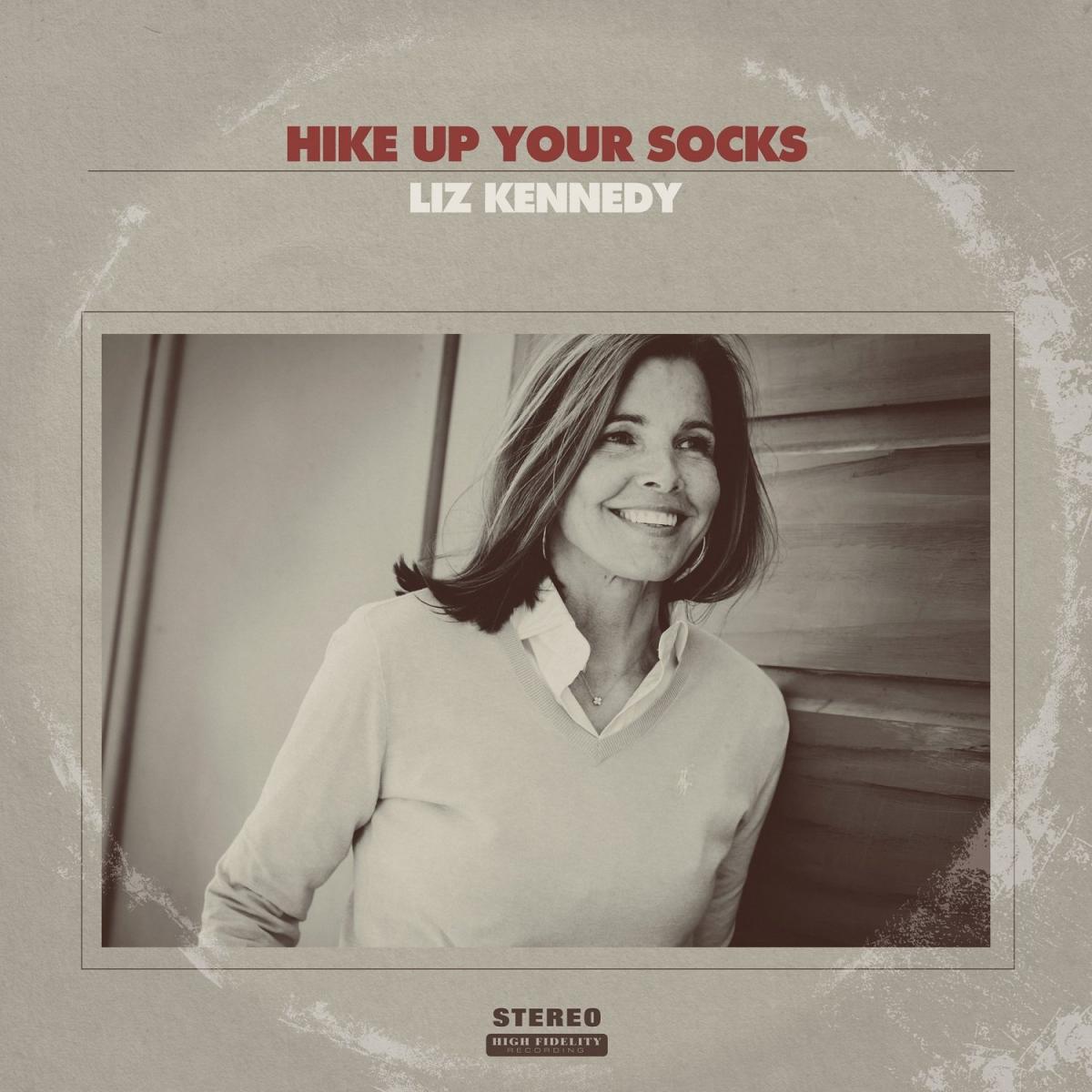 Fri Dec 08, 2017
It does a disservice to Liz Kennedy's music to label it Americana and leave it at that. The term scarcely encompasses what she does. Her latest release Hike Up Your Socks shows plenty of rootsy influences, but it never stops there. There are more artful singer//songwriter styled turns and a few outright efforts in the pop tradition that never compromise their artistic value. Blues, jazz, folk, and pop all exist side by side on Kennedy's latest studio album and her long-standing producer Joel Jaffe results in another close-quartered and deeply atmospheric recording. Kennedy sounds like she's playing mere inches in front of you and there's a strongly immediate quality about her vocals that compels your attention. Her remarkably elastic voice is well highlighted on Hike Up Your Socks and it is a pleasure to listen as she handles twelve first-class songs with confidence born from personal security and artistic command.
The merits of the album are clear from the outset. "Everyone Knows How It Goes" has a breezy bluesy air with a number of instruments incorporated into the mix. Taj Mahal guests on this song via his second vocal and banjo playing – his singing is about as far removed from Kennedy's comparatively golden throat as it gets, but the sound of his voice is nonetheless warm and pleasing. The banjo playing complements the occasional flashes of slide guitar as well. "Attention" is a bluesy burner that elicits an even more impassioned vocal from Kennedy than what we heard in the opener while "Say the Words" ushers in the album's most sharp shift in tone as Kennedy instead takes a decidedly poppier approach on this song than the earlier efforts and it results in an effort full of energy and personality. "Not Ready" is certainly more downbeat, but cut from a similar musical mood.
"Hike Up Your Socks" has a rich shuffle pushing it along and a number of instruments figuring into the mix. Kennedy gives a great vocal performance on this song and it dovetails neatly into the musical arrangement for maximum effect. It's a strong personal statement in song, as well, and sure to appeal to a wide audience. There's a delicious R&B sound propelling "Heart Test" to its conclusion and Kennedy digs deep for a particularly wrenching performance full of warmth and passion. The acoustic sound of "The Signs" receives an appropriately deep feeling vocal performance that makes full use of the muted sonic surroundings. Accordion makes another and final appearance on the incongruously jaunty "The Best Worst Times" and it's a good example of the underrated humor she brings to bear at select points throughout the recording. "On the Water" finishes Hike Up Your Socks on a thoughtful note and the patiently developed melodies are the crowning achievement on an album of great beauty. Liz Kennedy has hit a new peak with this recording and the second half of her career should prove every bit as fascinating and thrilling as the first part.