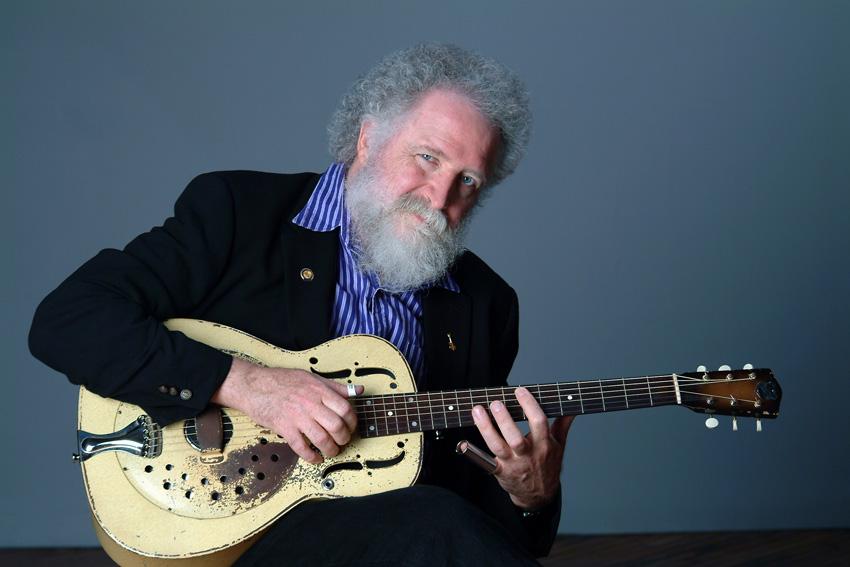 Fri Oct 20, 2017
For those of you not familiar with "Sacred Steel", it is one of the most exciting musical forms on the planet and Chuck is one of its greatest exponents. Ken first met the award winning pedal steel guitarist Chuck Campbell on a Memphis elevator. Even before Ken heard the African-American Sacred Steel superstar group The Campbell Brothers perform, Ken sensed that here were musicians he'd love to make music with.The next day after he heard them play, the deal was sealed. Chuck Campbell played on two of Ken's cds – 'Listening' and 'Another Day's Journey'. With The Campbell Brothers, Chuck has been featured at Luminato, the Hummingbird Centre, The Kennedy Centre, TheHollywood Bowl and has toured extensively across North America and Europe.The last time Chuck appeared on Ken's Sunday Gospel series it was standing room only so we suggest you get your tickets early.
The Fabulous Levy Sisters have been singing with Ken for over 20 years and have also performed withstars as diverse as Pete Seeger, Celine Dion and Kirk Franklin. Amoy's gorgeous soprano and Ciceal's rich alto have graced many of Ken's recordings including Thank You Lord!, Gospel Makes Me Feel Alright!, One World Dance and most recently, Freedom Blues. They are respected for their groundbreaking work with the Youth Outreach Mass choir and the gospel community in Toronto and across the GTA. You may also catch the Sisters ontour with Ken's Gospel Revue band or his Freedom Blues band. Whenever they sing, they are always audience favorites.
Multiple award winning jazz bassist George Koller is a much sought after musician and producer who has worked with not onlyKen but also Bruce Cockburn, Holly Cole, Peter Gabriel, Joe Sealy and Ian Tyson. George co-produced Ken's Listening CD and he has played on many of Ken's recordings including Gospel Music Makes Me Feel Alright!
The incredibly talented and always strongly in demand Bucky Berger is perhaps best known for his work drumming with Toronto's JUNO award winning blues ensemble Fathead. Over the years,Bucky's rhythms have backed up, either live or in the studio, a who's who of Canadian and international artists, such as Tom Paxton, John Hammond,The Campbell Brothers, Blind John Davis, David Wilcox, Chiliwack, Rough Trade, Raffi with Ken Whiteley, and Mr. Dressup, to name only a few. Buckyis a member of Ken Whiteley's Gospel Revue and he can be heard on many of Ken's recordings including Gospel Makes Me Feel Alright!, One World Dance, Freedom Blues and Ken's forthcoming cd.
Your host Ken Whiteley is one of Canada's most respected 'roots' musicians and recording producers. His newest solo CD,Freedom Blues is steeped in African American blues and gospel music. This recording abounds in glorious vocal harmonies, in the cry of the slide guitar, in the density of complex horn arrangements and the wail of the Hammond organ, all anchored by the heartbeat rhythm of bass and drums. It confronts the social forces of power in our society yet affirms our struggle, individually and collectively, to make the world, and ourselves, better.
KEN WHITELEY'S SUNDAY GOSPEL MATINEE @ HUGH'S ROOM LIVE
SUNDAY, OCTOBER 29 • DOORS 12NOON/ MUSIC 2PM • $25 adv/$30 door
2261 DUNDAS STREET WEST, TORONTO • 416.533.LIVE (5483)hughsroomlive.com