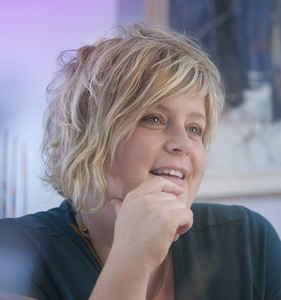 Fri Aug 28, 2020
This week highlighting the Flemingdon Community Food Bank 10 Gateway Blvd Toronto.
Hours Mon-Fri-10 am-1.30 pm. 416) 422-4322
Stepping out with a new single from the always adventurous and highly accomplished Lori Cullen. Born in the crucible of fear and confusion that is CoVid 19, Cullen channelled her own dire misgiving into a heart rending take on Joni Mitchell's 'Both Sides Now'. Yeah, we've heard it covered in all sorts of ways but you ain't never heard it done like this. So let's hear from the lady herself.
June 2020
I don't feel well.
Everything has changed too fast.
All of my paid work is gone.
I have to teach my child and I am failing.
I have no more time to myself.
I'm worried about money.
I'm worried about everything and everybody.
Grocery shopping feels like going to battle.
I have to do something to remind me of who I am, to give me hope and to pull myself out of the mud.
So I ask my friend Ari Posner to send me a piano track, some music that we can make together online in distance. He sends this Joni piano accompaniment that feels like everything I need to hear right now, everything I need to sing. I am so inspired by his playing and approach to this song I have heard so many times before.
I do one vocal take and I can feel a sense of myself whipping through my body.
Chills and heat run through me while I sing this perfect song by Joni that she wrote when she was only 23.
I finish the take and I cry so deep that things loosen and I can move again, for now.
This is how I cope, it is how I have always coped.
It's the only thing I can count on when things feel impossible.
Andrea Nann came to dance to our track, to make a video to share.
She did it in our house in her own state of exhaustion, in her humble confidence and her open heart that floored me.
I am so proud of our Joni Mitchel Both Sides Now covid project and so grateful for this song and a chance to share with you
Rip your heart out here with 'Both Sides Now'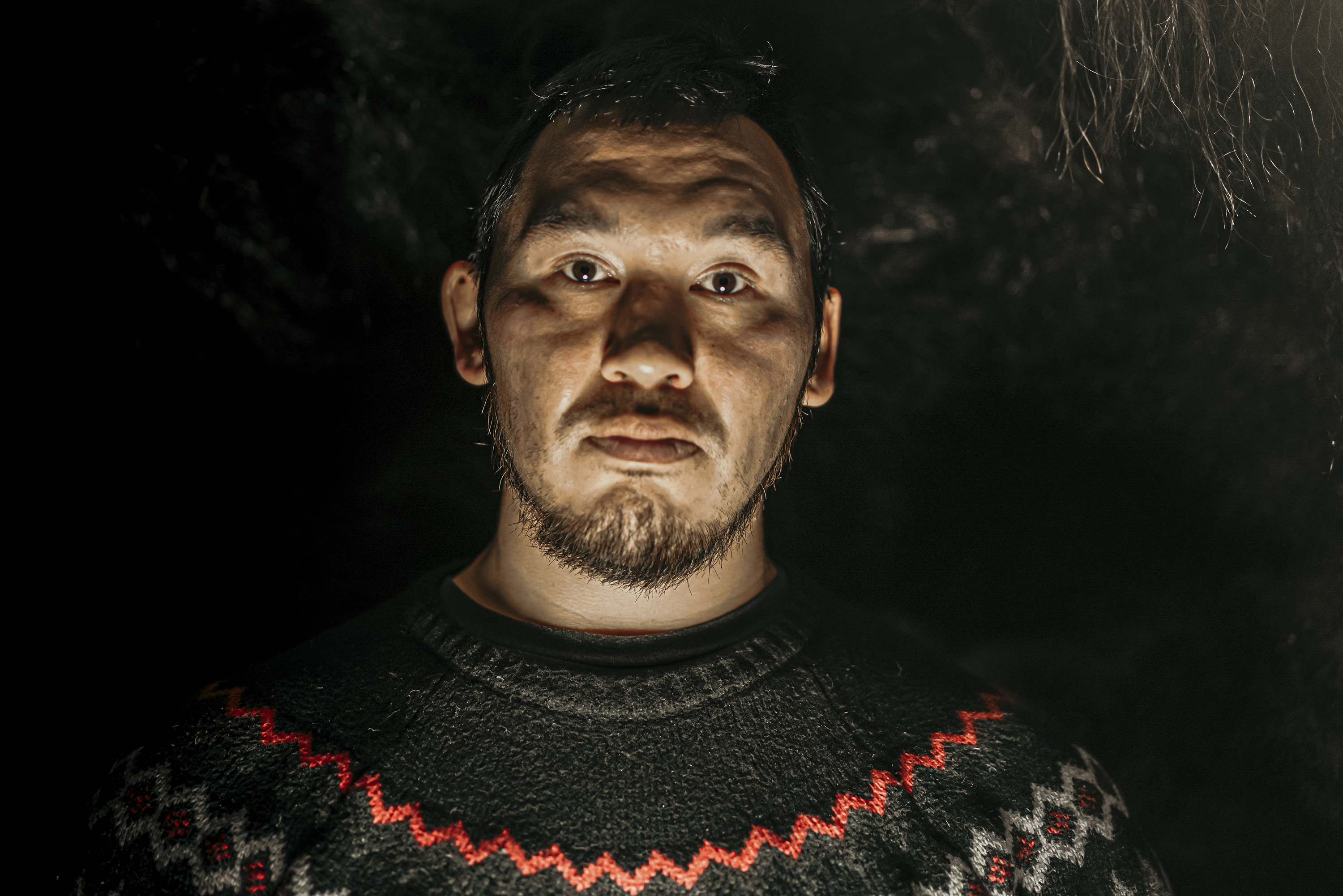 From far to the North comes the unique music of Terry Uyarak a self-taught singer/songwriter and musician from Igloolik, a small and vibrant Inuit community located north of the Arctic Circle between the Canadian mainland and Baffin Island in Nunavut. Igloolik is one of those special places in the Canadian Arctic, where Inuit language and culture are still strongly embedded into everyday life, and there's a strong sense of community.
Terry just dropped his first new music of the year, "Inuit Nunangat", via Nunavut record label Aakuluk Music, produced by Jace Lasek. Of the song, Terry says "I decided to write 'Inuit Nunangat' back in 2012 because I always wanted to write a song about our ancestors who were absolutely my heroes. In ways I could not explain, I was starting to understand how powerful nature can become. In beauty and extreme. For many, many generations, our knowledge kept evolving and still today we still know much about how beautiful our culture and language is. So for me, having much pride in our people is in the words of the song."
Check  "INUIT NUNANGAT" here   https://www.youtube.com/watch?v=b5ZNzZEAOl0
The accompanying video of the song, directed by Samantha Tomsett, showcases a number of themes heard throughout the album, including lineage, a natural landscape, and life up North.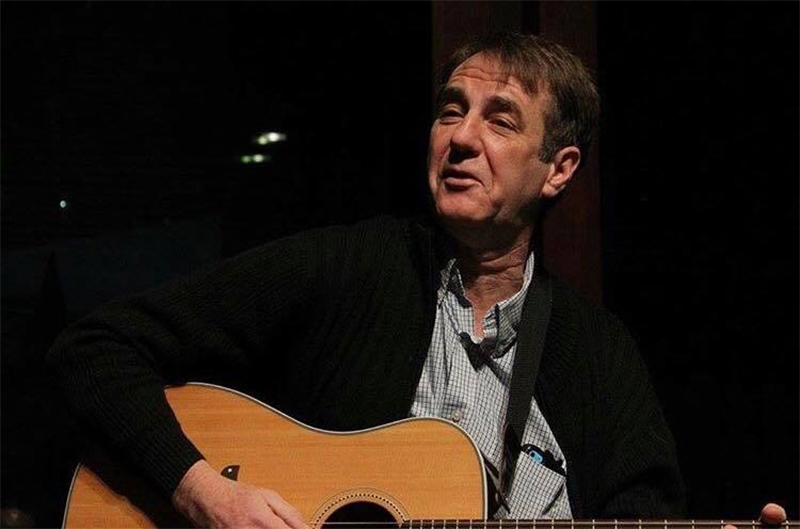 A perennial and influential presence on Toronto's music scene, singer/songwriter/multi-instrumentalist Fergus Hambleton newest single is "Where Do We Go From Here" featuring Wood and Water's Hermina George.
"Where Do We Go From Here," written with Linford Allen (aka LA), is a call and answer song, about two people who meet after some time apart, who have a lot of unspoken feelings for each other, and who now are asking the question "Where do we go from here to try to make the magic one more time?"
Fergus began his music career as a member of popular Yorkville band A Passing Fancy, In the 70's he began doing sessions as a sax player with the Toronto Jamaican community, and during a stint as a guitarist for the Leroy Sibbles Band, met up with Jo Jo Bennett, who along with Fergus, forged a 40-year partnership, and the formation of the Juno Award winning reggae band, The Sattalites. Along the way, Fergus has released a number of solo albums including 1998's Snapshots, Playtime in 2009, Written On The Wind in 2015 and the current all thrilla, no filla collection, Neighbourhoods.  Hermina and Fergus do a great job of reviving a style of pop not often heard in the 21st century, combining wit and longing in an emotional salad reminiscent of the Nancy Sinatra/Lee Hazelwood output.
"Where Do We Go From Here," is available from the usual digital bandits.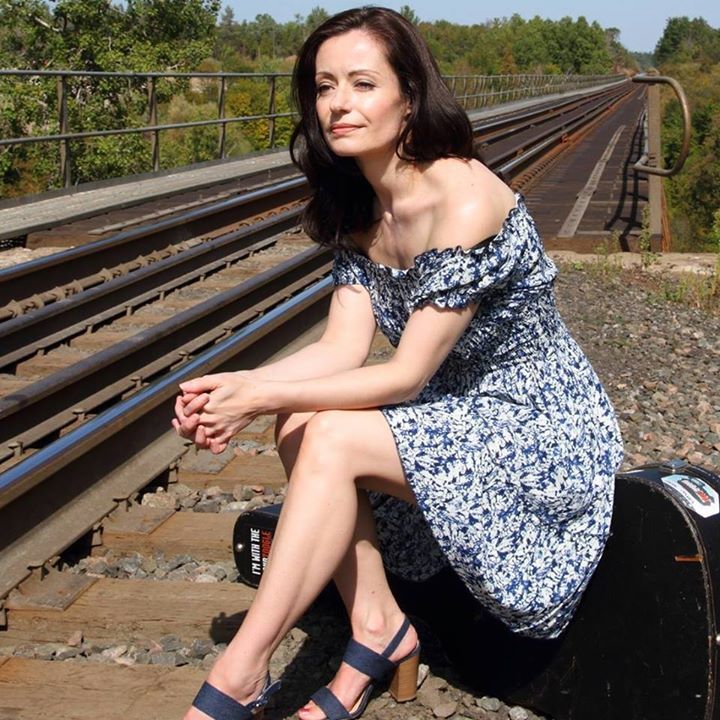 Beaches singer, songwriter Melanie Peterson launches a cheeky, fun lyric video for "Tightrope," the second single (official digital release, August 21) from her upcoming album 'We Got This, 'celebrating with a Facebook Live single release party Tuesday, August 25, 8:00 p.m.
The Facebook Live release party featured Melanie Peterson on lead vocal and acoustic guitar, Peter Collins on bass and "Lucky" Pete Lambert on percussion.
"Tightrope" (produced by Mitch Girio) pursues Peterson's ever-present songwriting theme of love, with a positive message. "Although this song was written and recorded pre-global pandemic, perhaps its message is more universal and relatable now more than ever. It deals with an unpredictable lover, and the loss of balance that uncertainty can bring," states Peterson.
"A mere three months has passed since the release of my upcoming EP's title track, but it seems like a lifetime, and the overall pop song sound on "Tightrope" feels worlds away from its predecessor."
"Tightrope" (digital single) – is available to purchase on all online channels. It was produced and mixed by Toronto producer/musician Mitch Girio. The single features Peterson on lead vocals and acoustic guitar, along with Mitch Girio on guitar, keys/synths, Peter Collins on bass and backing vocals, Jennifer Wakefield on flute and backing vocals, Tony Scolieri on electric guitar, Mark Mariash on drums and percussion (shaker, maracas, tambourines, additional snare tracks for the final chorus outro), Paul Therrien on percussion (cajon, ankle bells) and backing vocals, Alex McMaster on cello, Jill Daley on violin and Amanda Penner on viola.
'We Got This' (the EP/album) is to be available on both CD and digital platforms, and the official release date is November 27, 2020.
Walk the 'Tightrope' here  https://www.youtube.com/watch?v=AQxMfmNWUzs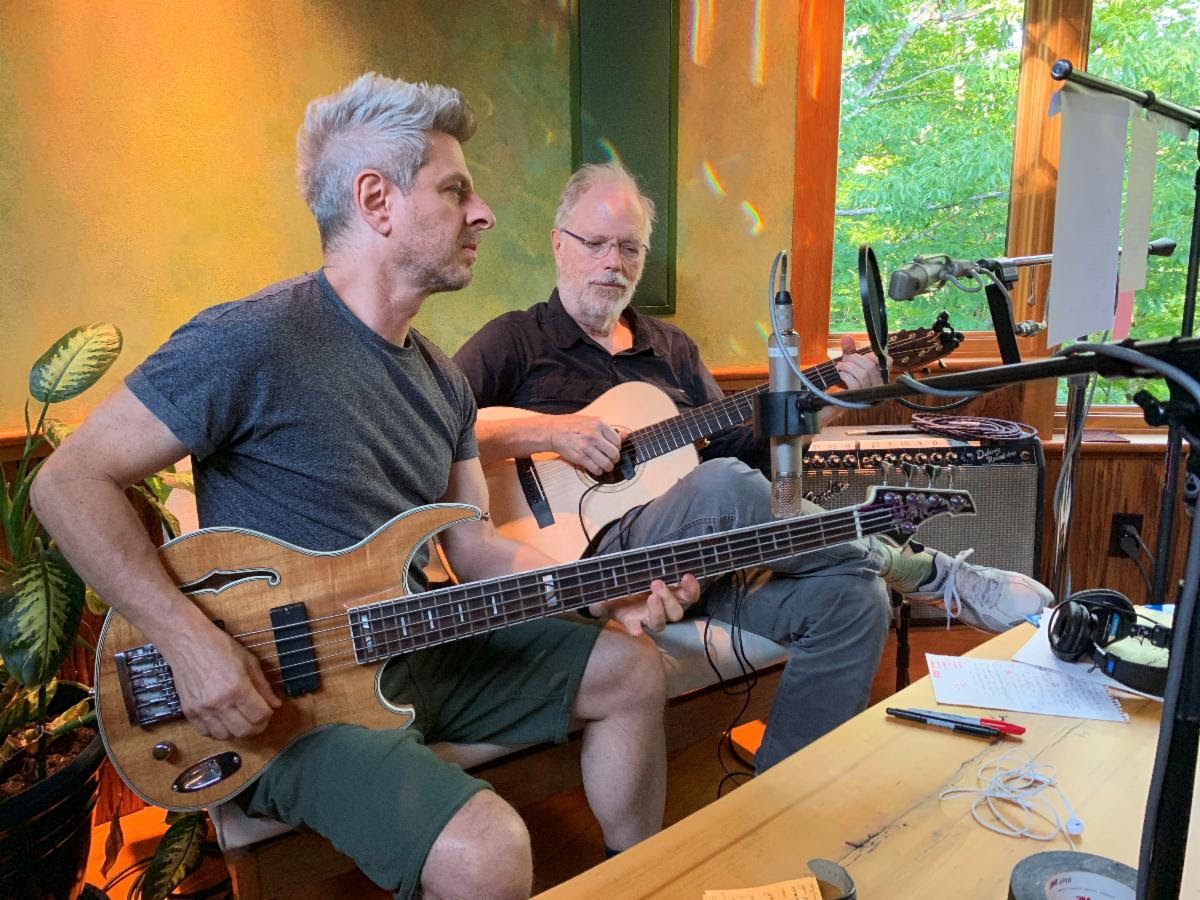 Acoustic guitar pioneer Leo Kottke and Phish bassist Mike Gordon have announced the release of their first new album together in 15 years. NOON arrives via ATO Records at all DSPs and streaming services on Friday, August 28; the album's physical release is set for Friday, November 20. Phish Dry Goods will have a limited pressing on clear vinyl with Red/Gold splatter. NOON is heralded by today's premiere of new songs "Ants" and "I Am Random," both available now at all DSPs and streaming services.
 Look out for 'Ants' here  https://www.youtube.com/watch?v=0NlMQsCs5rA
Intricate, warmly askew, and indelibly dexterous, NOON showcases 11 remarkable new tracks created by two of the most accomplished and idiosyncratic instrumentalists in American music. The album - which marks Kottke's first studio record since his previous collaboration with Gordon, 2005's 66 STEPS - was recorded in New Orleans and Vermont, with music exchanged between the two artists by file, tape-sealed boombox, sheet music, and face-to-face. Working with longtime Gordon collaborator, producer/engineer Jared Slomoff, Kottke and Gordon have crafted a singular collection of improvisational mood music, including a stripped-back version of Gordon's classic "Peel" and Kottke's stark rethinking of the Byrds' "Eight Miles High."
NOON further includes a bopping cover of Prince's "Alphabet St." featuring Phish drummer Jon Fishman, who also joins Kottke and Gordon on four additional tracks. In addition, the LP includes nearly ambient appearances by pedal steel player Brett Lanier (The Barr Brothers) and cellist Zoë Keating (Imogen Heap, Amanda Palmer, Tears For Fears).
"The vibe is very different from the other two albums," says Gordon. "I was hearing a darkness in the material Leo was bringing, and some of the material that I wanted to bring, that I thought just reflected going through 10 more years of life. There are overdubs, but it's still more like you're in a cafe or a living room with these two guys. And even when we had drums, we wanted to maintain that feeling."
"I just knew there was a shape and that we were following it," says Kottke. "We were trying to get to that place that we get to in a little room, just chasing each other. We've found that at soundchecks, and at my place, or his place, or some motel room. We wanted to get that late night feel. It's a more intimate record than the others are, I think there are depths to it."
Leo Kottke and Mike Gordon have both staked out distinctive and original roles in the annals of American music. Beginning his career on John Fahey's Takoma label in 1969, Kottke virtually invented his own school of playing with his distinct, propulsive fingerstyle. As a co-founder of Phish and solo artist, Gordon has both created both a boundary-pushing discography and helped inspire a generation of improvisers.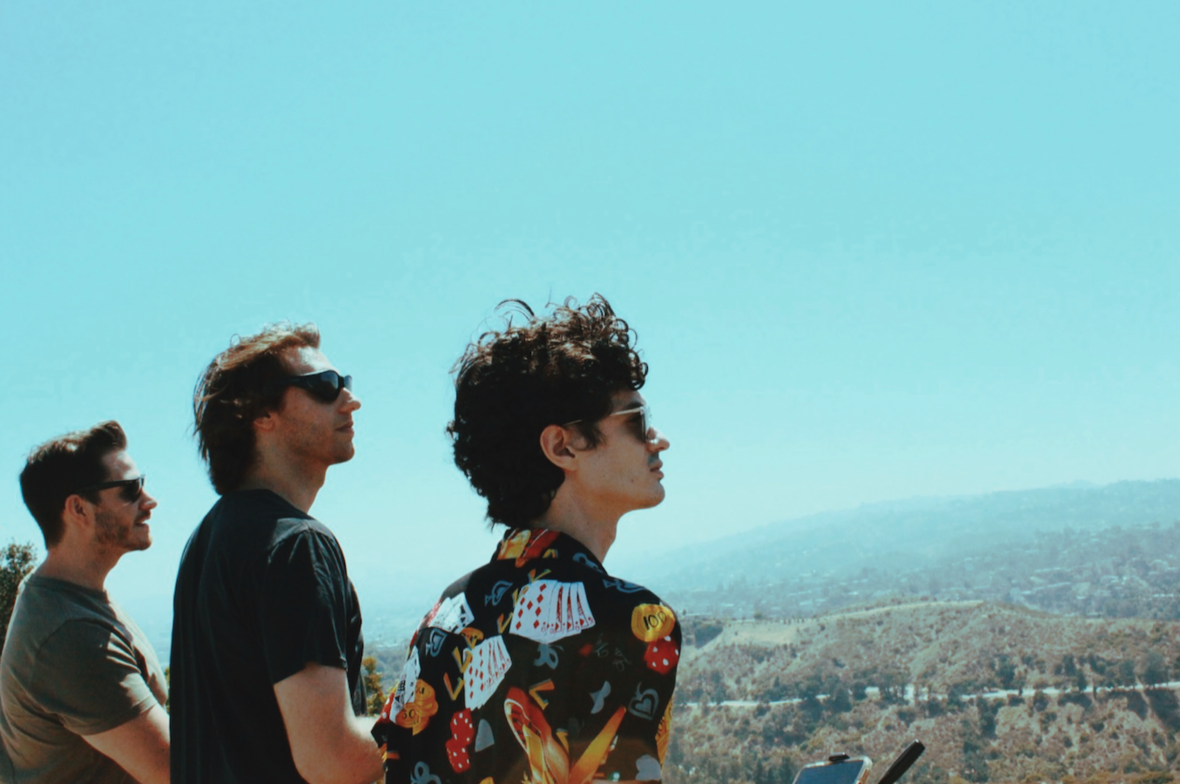 Baton Rouge pop-punk trio Sorry Ghost surprised the crawfish pie out of themselves by successfully crowd-sourcing a music video from the safety of quarantine and discovered that their fans made something better than they could have ever imagined.
Check out the "Nosedive" video. https://www.youtube.com/watch?v=yFnHH4bvMLM.
The band says, "Narrowing the many submissions down to just over 60 clips, we were overwhelmed by the enthusiastic response from our fans. From handmade signs to pet cameos, the creativity of our fans never ceases to amaze us."
"Nosedive" appears on Sorry Ghost's latest album 'The Morning After, which is 11 slabs of Bayou punk pop that'll get you to stompin' and jumpin'.Founded in 2018 deep in the swampy bayous of Louisiana, Sorry Ghost manifests as a concoction of alternative rock with a healthy dose of pop-punk. The eclectic three-piece features Daniel Anton vocals and bass, Matthew Polito vocals and guitar, and Tyler Hernandez drums.
The band's debut album, The Morning After, encompasses a myriad of emotions that will both tug at your heartstrings and leave you humming melodies all day long. Between Daniel's poetic lyricism in "Right at the Start," Matt's skillful guitar work in "New Hampshire," and Tyler's energetic percussion in "Nosedive," Sorry Ghost can get to you, mind, soul, and body.
"Somehow the songs we wrote in our bedrooms while hanging out actually came together and formed something we're very proud of as a band. We hope you enjoy listening as much as we enjoyed making it."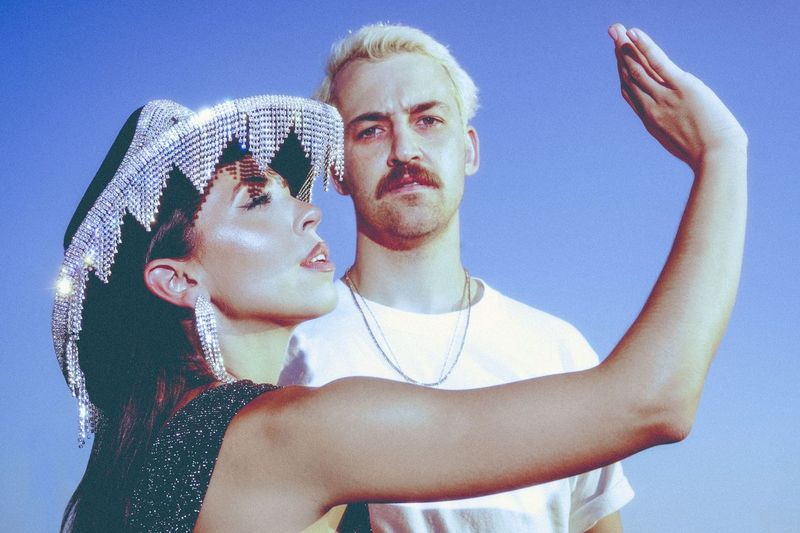 Off to Montreal for a chance meet-cute over spilled coffee at a bookstore cafe and the beginning of Flara K. The duo (Sam Martel and Collin Steinz) has announced the release of their brand new EP, Anxious, Irrational, Fashionable, due out on October 2nd (Independent). The band treats us to two new singles - including the powerful ballad "Patience", and the radio edit of their summer jam "Devotion" featuring Mike Clay.
Check 'Devotion' here   https://www.youtube.com/watch?v=OIDDLaY8S84
"Patience" was the first track written for the EP. This song was written about my experience with being in an unhealthy and verbally abusive workplace that led me to a very dark state of mind;" shares Sam. "Through my struggle with depression, I realized how much love, strength, and patience is really needed to get yourself out of that state of mind and find hope even when it feels impossible."
The band continues; "Over the past year, we came to realize the importance of community and the idea that you and your peers are all after some form of success. It became clear to us that the journey was more important and healthy when surrounded by people who are chasing the same thing, and only want what's best for you. "Devotion" is a total representation of that - from lucatheproducer flipping the track completely, to Mike Clay's feature - this is just a fun track that we feel helped tie us to the Montreal music community."
 Flara K is creating music that speaks to moments people feel every day and tell stories of a growing need for deeper connection. Drawing influence from artists across genres such as Whitney Houston, James Jamerson and Young The Giant, they've crafted a sound full of strength & sentimentality that blends nostalgic R&B with modern, soul-infused Pop. And a soupcon of Je ne sais quoi.
For more on this quirky pair, check them at home   https://flarak.com
Support Live Music wherever you find it Support your local food bank. Support each other.