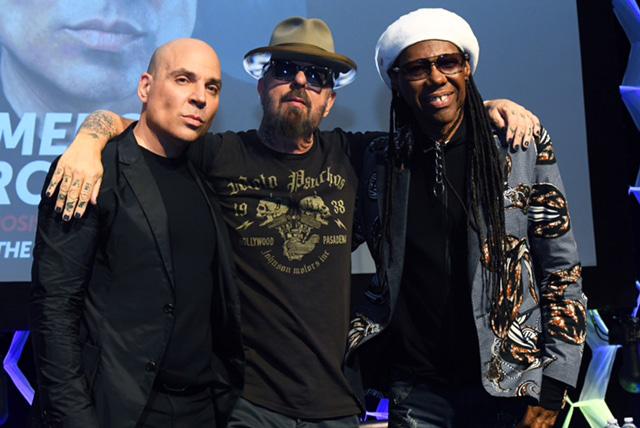 Fri Jun 04, 2021
If you missed Catalyst for Change Pt. 1 here you go:
cashboxcanada.ca/features-cover-story/merck-mercuriadis-catalyst-change/4860
In 2013 The Wu-Tang Clan created the NFT, when they sold the only copy of "Once Upon A Time in Shaolin" for 2 Million. The group wanted it to be a bankable investment like Renaissance Art…
The album was played for 13 minutes at MoMA PS1 for 154 people on March 2, 2015, there were no recordings made of this event, security confiscated attendee's cell phones before the event began. After the event, the album was stored at Royal Mansour Hotel and all backup copies were destroyed. Later on, it was sold at Paddle8 for 2 million dollars to Martin Shkreli. Making it the most expensive record ever sold.  The first NFT.
Hipgnosis is at the right place in the right time.
Michael Williams: This year Nile Rogers and Merck Mercuriadis's Hipgnosis Song Fund celebrates its third Anniversary. Here is how they got there, the recipe for their secret sauce.  The formula for the evolution of music publishing into song management while advocating for all songwriters.
Merck: On the song side of the business,  you've got a fifth of the revenue, you've got a fifth of the margin, quite rightly, whether it's through good management or loitering or reversions.
The songs end up back in the hands of the people that co created them.
It's in Sony, Warner and Universal's interests to push as much of the economics in this business towards recorded music, where the lion's share of the money is theirs, at the expense of the songwriter.  A dollar's worth of income from Apple or Spotify is 30 cents goes to Apple or Spotify. Now, you can make an argument that that 30 cents should be 26 cents, or 25 cents.  That argument will be made in due course.The material point is what happens to the other 70 cents; currently the record company takes 58 and half cents, they pay the artists on a sale, rather than a license. So they're paying the artists about nine cents out of that 58 and a half cents, and they're clearing 50 fucking cents on every dollar.
The Songwriters have 11 and half cents to split amongst themselves and their publishers.
In today's world you might have five -six songwriters on a song, songwriters who deliver the most important component to an artist having a hit are getting pennies out of every dollar.
While the record company is taking 50 cents out of every dollar is just crazy.
Michael Williams: Being a Catalyst for Change how does that fit into the business plan.
Merck: So we've been a catalyst for changing that system and we're the only company that advocates and fights for songwriters to change the system.
Point One:
That's very firmly the ulterior motive, to establish songs as an asset class, which we've done.  We're now one of the 250 biggest companies on the stock market in the UK.  We've given our shareholders a 40% total return since inception, a 23% return in the last 12 months.  We'll announce year end results in July, which I believe will be strong results as well.
Point number two:
Is to change where the songwriter sits in the economic equation.
Point number three:
Is to basically destroy the concept of traditional publishing, where they write you a check, but don't really do anything else and to replace that with song management.
Song Publishing vs. Song Management:
These big publishing companies have 20,000 songs per person.  They don't have the ability to actively manage songs, they don't have enough people, and they don't have enough bandwidth.
Hipgnosis Songs Limited operates on 500 to 1000 songs per person, we have the bandwidth, and we have a very small catalog. It's only 60,000 songs.
Our ratio of success is extremely high. No one has overall songs to hit ratio that compares with ours.  We have over 5000 number one songs, over 15,000 Top 10 songs over 40,000 top 40 songs.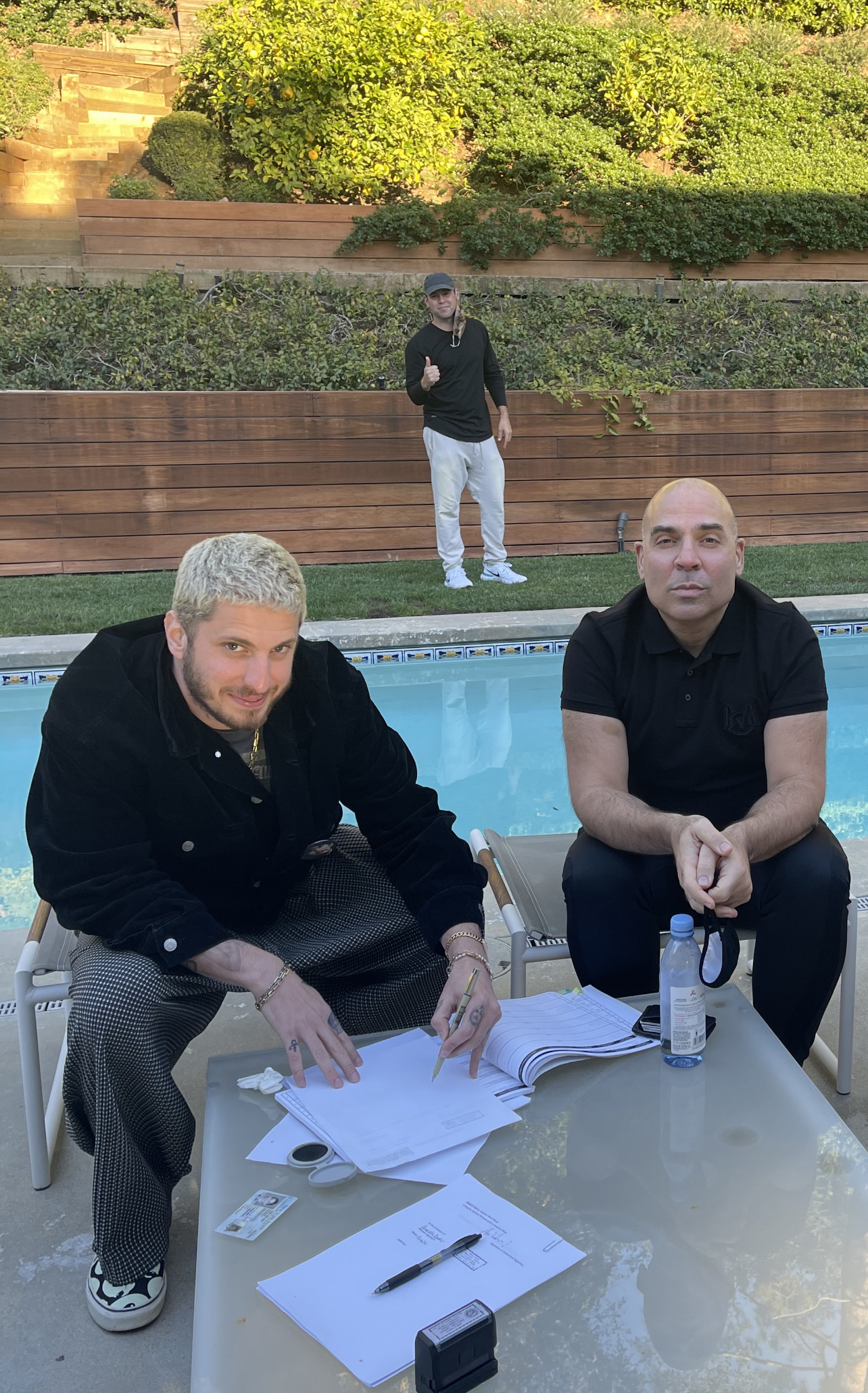 So we work hard to put those songs in movies, TV commercials, video games, you know, to have new songwriters interpolate ( sample ) them to have new artists cover them.  We make a big impact and a big difference in our method of doing business. Last year, when we announced last year's figures, The Royal Bank of Canada did a comparison between us and Warner Chappell. They found that Warner Chappell did $640 million in business. In the previous fiscal year, we did $90 million; Hipgnosis Songs Limited did about 13% of their overall revenue. They did it on 1.4 million songs. At the time we did it on 13,000 songs. This means our songs are putting out $6,280 per song.  Their songs are putting out $150 per song. I've structured this company to manage songs with the same responsibility that I manage artists with,   (Elton John, Bruno Mars, Guns & Roses, Beyonce, Morrissey, Iron Maiden.)
"That's the special sauce"!
These songs all have a tremendous amount of attention paid to them. They're nurtured, loved, cared for. We have Al Jackson's catalogue.  You don't need me to tell you but you know, for the sake of your readers, there's 14 or 15 of the most important classics Soul-Pop songs right from 1962 to 1975, when he gets killed.
"Let's Stay Together" for the Al Green fans "Still in Love with You", "Call Me", seven or eight of our biggest songs.  He writes or co-writes all the Booker T Jones (Booker T. & The MG's) stuff, including "Green Onions", maybe one of the most famous instrumental of all time! When we bought the catalogue, it's making $400,000 in predictable live reliable income a year, but 82% of the catalogues' earnings are concentrated on one song, "Let's Stay Together" by Al Green. All of those other great songs have been allowed to languish because again, they're coming from homes, where it's 20,000 songs per person. In a year since that we've owned it, we've taken the money from 400 grand a year to 600 grand a year, and we've taken the concentration from of "Let's Stay Together", from 82% to below 50%. Now, you've got six other songs that are making up the other 50% because we put "Green Onions" in 10 different movies.
John Legend interpolated Al Green's "Still In Love With You" into a new song on his new album that we own 40% of the copyright.  It's been top 10 all over the world.  It's also been in TV commercials.   "Call Me" has been in TV commercials, and we've brought these incredible songs back to life, which is not easy. People know them and love them. They just need to be reminded of them, through good song management. I bet you you'll go home tonight and listen to "Still in Love with You", "Call Me", "Green Onions" and "Grandma's Hands"!
Michael Williams: You got "Grandma's Hands", Bill Withers and BlackStreet, "No Diggity".
Merck: These incredible songs are fucking unbelievable, you just need to let people know these songs exist, again. The key is song management.   We're just about to have our official third year anniversary, although it took me a couple years to get it off the ground.  It's more like five years than three years.  We've gone from strength to strength , now $2 billion American invested we own as I say 63,000 of the most fucking unbelievable songs in the world from journey's "Don't Stop Believing" to Chic's "Good Times" to Sister Sledge's "We Are  Family" , Timberland , Dave Stewart , The Eurhythmics "Sweet Dreams" , you know Neil Young of course ,Lindsey Buckingham, Mark Ronson is nothing but great songs!
I'm particularly proud of my Canadians like Neil Young and Bob Rock that are part of it; there are more Canadians to be added on a daily basis.
Michael Williams: I think the biggest publishing event in Canada over the past few years was the Rush Catalogue; it doesn't seem like a Hipgnosis type deal?
Merck: Yeah, we're obviously doing a lot of business in Canada that will help to recognize the Canadian songwriter, producer and artists for the great work that they truly do. When you look at a company like Ole or Anthem, it's a company that was way ahead of its time. What's really important when you're working as a public company, on behalf of songwriters is that you have to be very clear what your investment policy is and you have to stay very true to it.  We only do one thing, we only buy songs.  We then manage those songs to greater levels of success.
I think what hurt Ole is they bought some great stuff, they bought Timberland before we did, they bought Rush, they got involved in the film business, and leasing songs instead of buying them, to a point where it left them with a company that was no longer an asset based company, but a service company.
Hipgnosis Songs Limited is one thing, Song Management.  That is what makes Hipgnosis so successful and why our share price is always trading at a significant premium, because it's an asset based company.  It's not an AI,   and it's not just an idea. It's an idea that's backed by the most, you know, prestigious real estate, in the music business, songwriters and their songs.
Michael Williams: Merck has changed the game by sharing his love for music, his successes in management and business, all qualities artist/ songwriters appreciate and respect. Making Hipgnosis is a song's best friend.
The formula is: Love!
That is the secret sauce!
And he's Canadian Eh!
Hipgnosis Song Fund Limited: info@hipgnosissongs.com