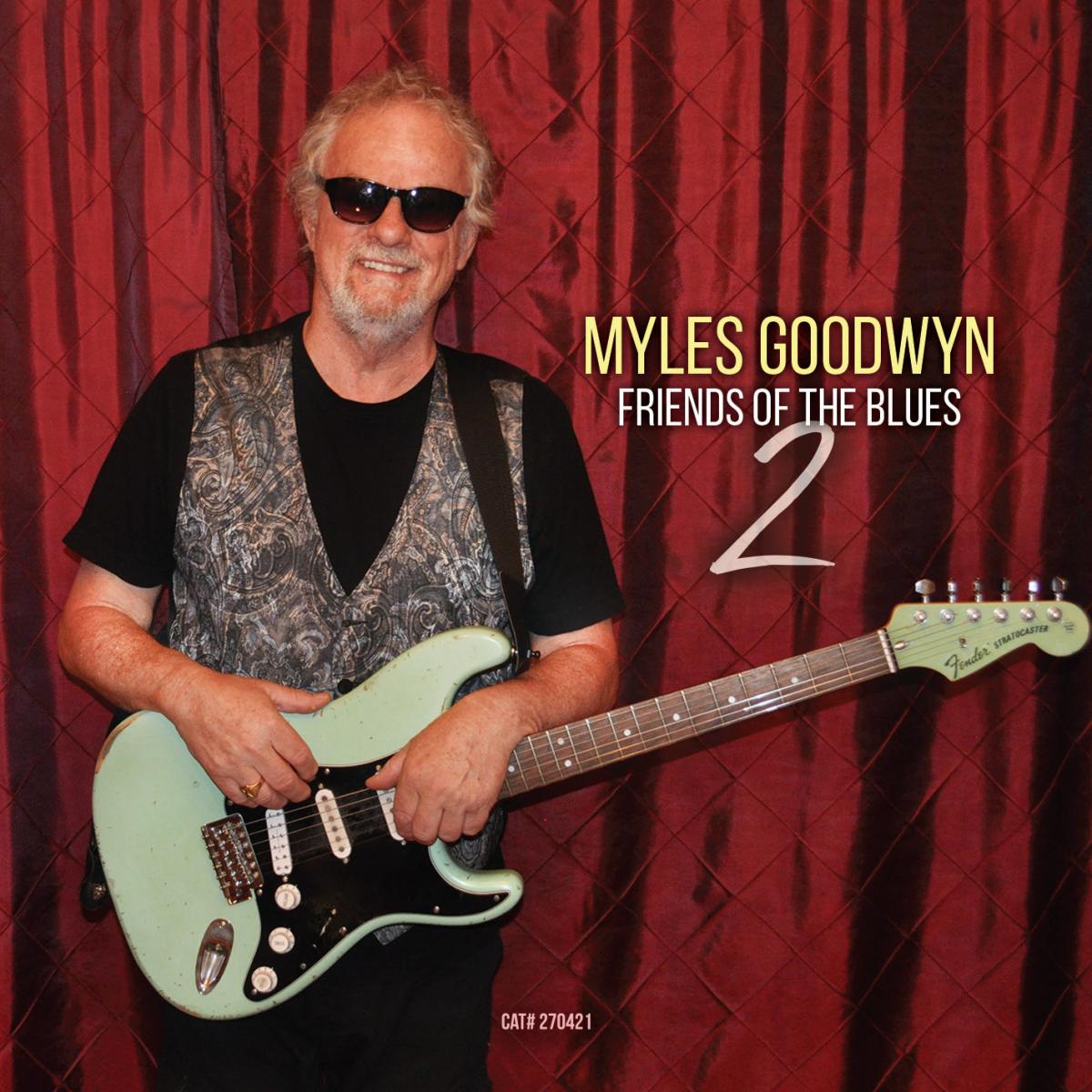 Fri Oct 25, 2019
An artist debut album is most often ten years or more in the making, a collection of the best material they have gathered over the years. It's the best of their best. The label usually requires the follow-up album 6 months to a year later leaving less time to create material. That to me is why the sophomore album is the true test for an artist's shot at longevity.
Myles Goodwyn's first solo blues album was 11 years in the making and was critically acclaimed and Juno nominated.  I personally loved the first album so when I heard there was a second one coming I was wondering if Myles would be able to keep up with himself and deliver another killer album on such short notice. Well, those fears were totally unfounded as not only Myles keeps up with himself he actually surpassed himself.
Right from jump street the opening track "Hip Hip", served notice that this album was hot. For some reason, an old April Wine album title came to mind, "Stand Back", cause that was the attitude the track conveyed. Myles Goodwyn is letting us know he's the real deal and yes he had huge hits with April Wine and you all liked his first blues album but this album is going to set the bar even higher. I would never say Myles lacked confidence in his vocal performance but the vocals on Friends 2 are beefy, mature and kick you in the butt confident.
The album is 13 originals and one cover tune and almost an hour of great music.
We caught up with Myles at his home in Nova Scotia, which he moved back to not so long ago to talk about Friends 2 and future plans. "I had a great time making this album and got to work again with some great artists and friends. Friends like Jack de Keyzer, Kenny "Blues Boss" Wayne, and Matt Andersen, as well as Angel Forrest, who is a six-time Maple Blues Awards Female Vocalist of the Year winner."
There are a lot of standout tracks here, a couple of favourites of mine are "You Got It Bad" and  "Another is Dawg Ain't Had Its Day" both of which feature Myles' friend and blues brother Matt Andersen.
"Being Good (Won't Do Us Any Good Tonight)" features the aforementioned Angel Forrest on vocals. Myles wrote this song as a duet and couldn't have picked a better partner for it.
And Myles gets to play guitar with Jack De Keyzer which Myles says is " always a thrill." De Keyser is on a couple of songs, including the album's "bonus track" called "Even Singing Cowboys Get The Blues", which is a tribute to the singing cowboys of the 1940s and '50s. The song is  dedicated to the memory of Myles' old friend, the songman Ralph Murphy, who passed away this spring. In Myles's words "This song brings a smile to my face every time I hear it."
There is cool version of Bobby Womack's  "It's All Over Now" that the Rolling Stones popularized, but it's slowed down to a mid-tempo groove that conveys the lyric better in my mind. And I'm partial to "Speedo (Revisited)" an homage to The Cadillacs song of 1955 written by Esther Navarro and Fishtank Blues. I also really enjoyed "I Love My Guitar" that features the famous Gibson Melody Maker that was out of Myles possession for 40 odd years and returned to him only last Christmas. And speaking of Christmas Friends of the Blues 2 would make an excellent Christmas gift for the music lovers on your list.
Myles Goodwyn and Friends of Blues will be coming to Toronto to play the iconic Hugh's Room Live venue o November 4th, 2019 so if you're in the area check it out.
Be good to yourself and checkout Myles Goodwyn Friends of the Blues 2 and visit mylesgoodwyn.com. Your ears will thank you.
For more visit www.mylesgoodwyn.com