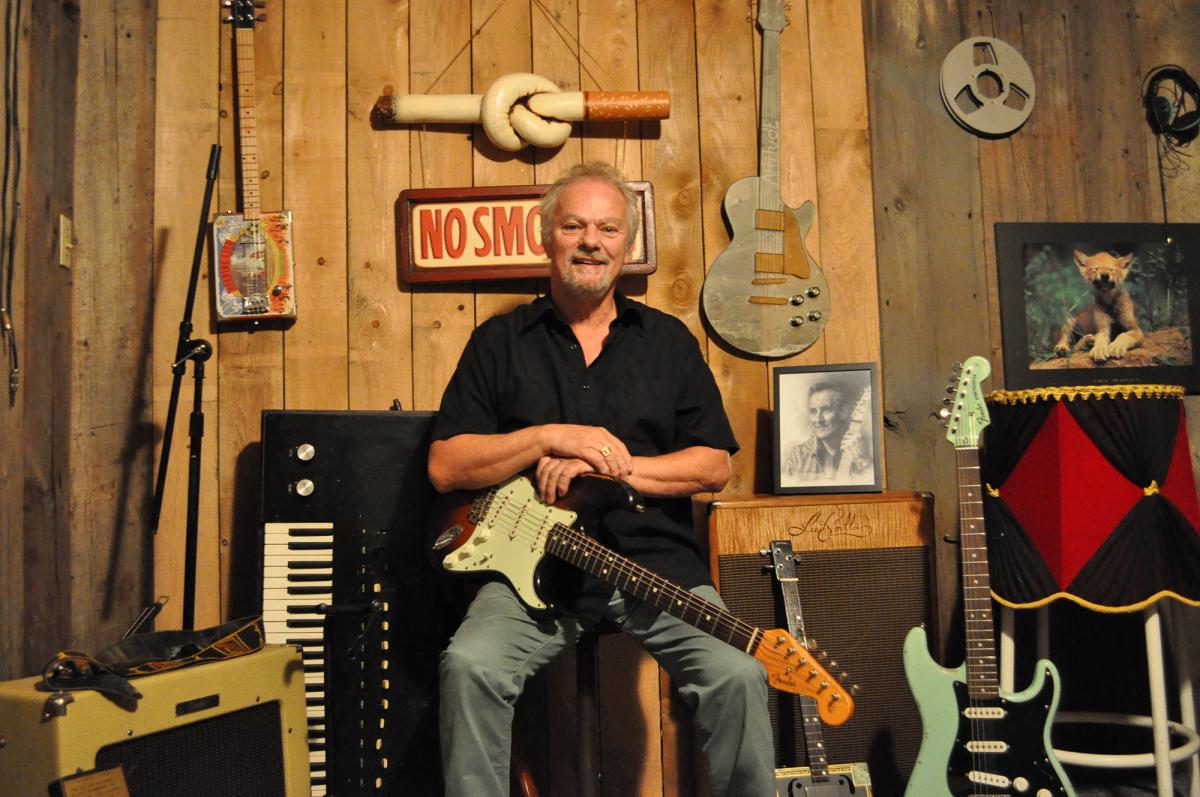 Fri Nov 30, 2018
Momentum can be wonderful and coupled with drive, passion and talent it's a beautiful thing to see. Myles Goodwyn, Canadian treasure and founder of legendary rock 'n' roll band April Wine, is riding a great wave of momentum right now that is sure to keep the light shining on him and his music.
His solo blues project, 'Friends of the Blues' is doing very well, probably even better than Myles expected. "I have wanted to make a blues album for a long time, I always loved the blues so it's not like I 'm a newcomer to the genre. I grew up loving the records of Howlin' Wolf, BB King and Muddy Waters and I would write these blues songs that weren't suited to April Wine so I just banked them. I always knew that one day I would record them and that's what I've done over the last couple of years. I'm so excited by the reaction and am just about done with Volume 2 and currently planning the third blues album." 
The reaction commercially has been excellent, hopefully enough to get Goodwyn a Juno nomination this year. "I've never won a Juno, been nominated but never won. It would be an honor just to be nominated in the Blues category."
The momentum started to roll with the release of Myles' biography (penned with research help from Canadian writer Marty Melhuish) and titled 'Just Between You And Me' which has done and continues to do very well and the release of the aforementioned blues album. Touring with the still in demand April Wine has kept Myles energized and driven. Speaking to him by phone in his Maritime home was like talking to a 25-year-old Myles Goodwyn, with the experience and wisdom of the mature Myles Goodwyn. There's a sparkle in his voice as he talks of the future and his plans. "Everything is falling into place right now. I ran into my old friend Burton Cummings at an airport and chatted and gave him my blues album. Later he posted on Facebook that after hearing my record he was inspired to get back in the studio and record. That meant a lot to me.
"Myles and his partner Kim live in the Halifax area while maintaining a home outside of Montreal. " When I was growing up here in Nova Scotia I worked as the caddy master at a golf course, the Oakfield Golf and Country Club that I had to hitchhike to every day to make a 7 AM tee time. Now I live a 15-minute drive from that course and I'm a senior member. And no more hitchhiking.Pretty cool."
So all and all, Myles Goodwyn is seeing his dreams come to fruition. "I wanted to write my biography, I did! I wanted to write a novel, Elvis and Tiger, I did! I wanted to make my blues album, I did! It's all working out!"
Now a Juno would be the perfect way to top off the dream. Either way, this boy ain't slowing down. He still has Myles to go.
For more on this legendary musical icon visit mylesgoodwyn.com