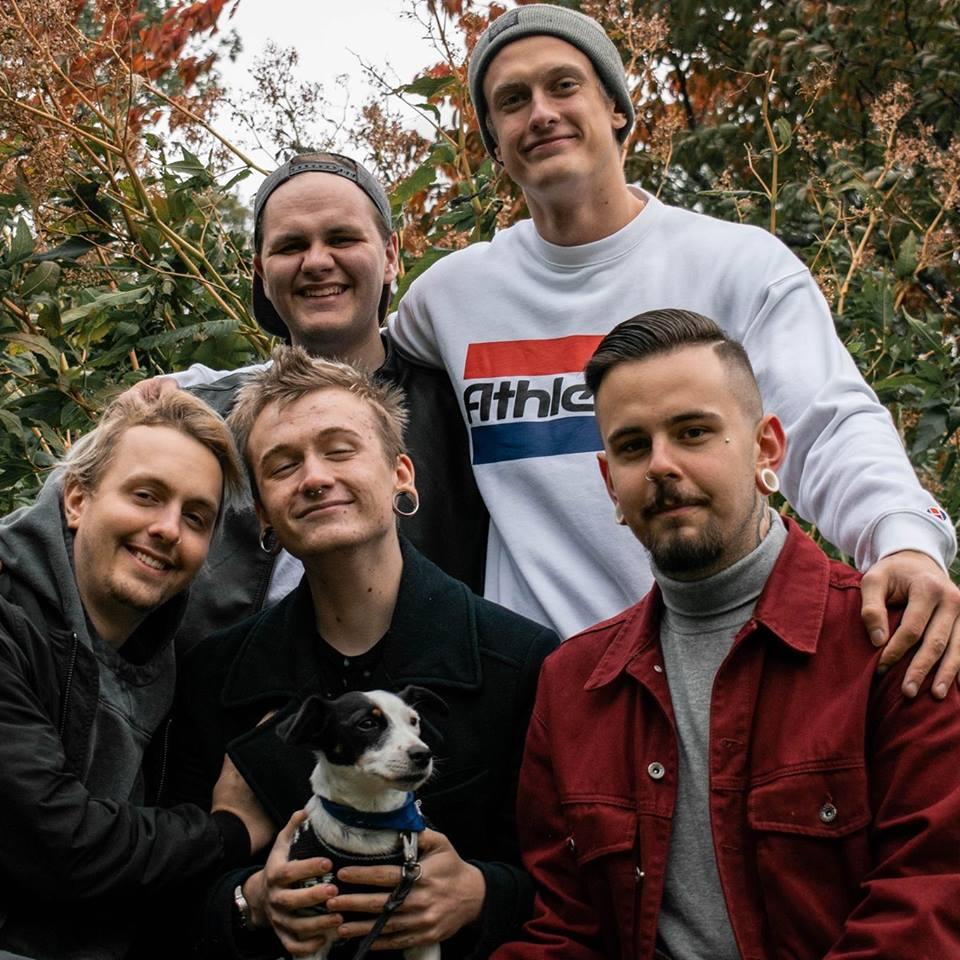 Fri Oct 19, 2018
Last week the Burin Peninsula in Newfoundland, Canada came to life for Live At Heart Newfoundland- an international music conference in its inaugural year, drawing heavy-hitting music industry delegates such as award-winning producers, managers, strategists, record labels, bookers and writers and connecting them with artistic talent from all around the world. The magic that this incredible showcase festival embodied was as much a product of the landscape, community and culture of its "islanders", as it was in the artists that brought their passion and dreams to Newfoundland, charged with the hope of impressing the industry and furthering their careers.
One such band, Those Without from Örebro, Sweden made their first international appearance at Live At Heart Newfoundland, and certainly came equipped with an energy and intensity that was hard to match. The band took the stage at Fortune Arena on Friday, October 12 for their first performance of the festival and blew the roof off with their sound right out of the gate, hitting the audience with relentless rhythms, tight vocals and a sound that filled the arena. The five-piece consisting of (Oskar Westlin Ögren - Lead Vocalist, Filip Burman - Bass/Vocals, Martin Spåman - Guitar/Vocals, Felix Lindquist - Guitar and Dennis Thunell Karabegovic - Drums) describe themselves as "Modern pop-punk with melodic choruses that you'd be able to find in some pop music but with the energy and heavy instrumentals of punk rock."
Watch the video to their recent single "C.O.A.C.O" here: https://www.youtube.com/watch?v=qph-Gr-SJOo&feature=youtu.be
An accurate self-analysis I'd say, having caught both their sets in Newfoundland, words like "heavy", "energetic" and "infectious" are just a few ways you could describe this young, promising band from Sweden. Five musicians with radically different backgrounds finding common inspiration in bands like Neck Deep, The Story So Far, Blink 182 and New Found Glory, to name a few. Their second set in the town of Burin at Paddy's Shed was a highlight of the festival with the band taking the spotlight and the opportunity by the proverbial horns, and wrestling it into the ground. Their show starts as instantaneously as turning on a light in a dark room with the band pouring everything into their craft until they leave the stage. Their hearts are in the right place and you can see how evident their love for their music is when they're on stage together. I was blown away by their precision, remarking to the guys after their set on how cohesive they were in their movements and spacing, with high-flying guitar leaps, to Martin's signature guitar spinning behind his back, timed perfectly with the crash of Dennis' powerhouse drumming; these guys have a bright and promising future in front of them.
I followed up with lead vocalist Oscar Westlin Ögren for a brief Q & A on their experience in Newfoundland and to touch on their plans for the coming year.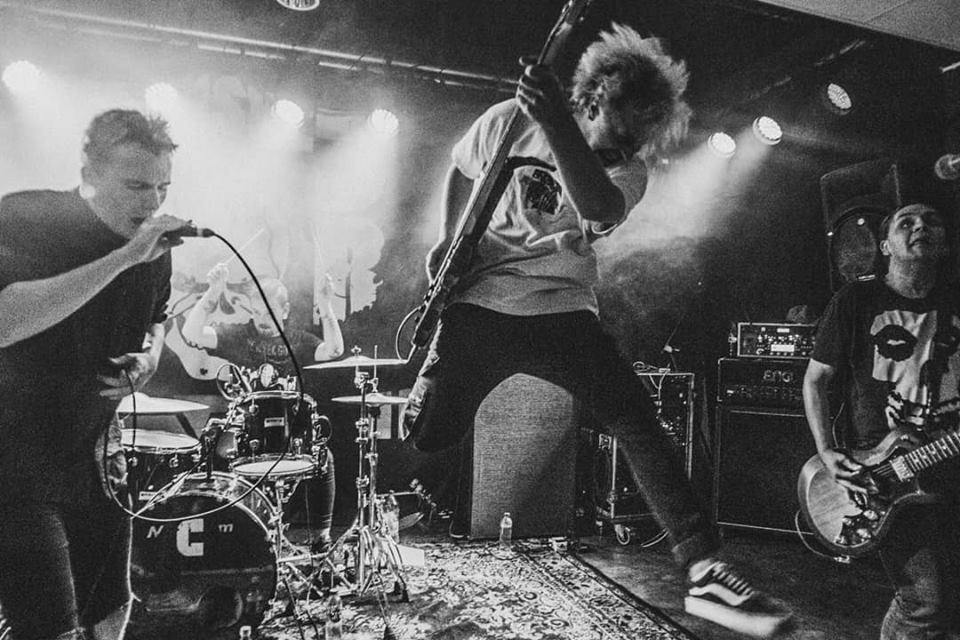 How did you guys come to meet and start Those Without?
The five of us went to the same school. It started off with Oskar, Felix and Dennis playing in what you could call a 90's-skatepunk sort of band until we realized it wasn't for us. The love for playing music together was there from the start, but they felt like they needed a fresh start. So we took in Martin who changed our world and perspective on the genre for the better. Together we wrote the song "Stories" and as soon as we were finished writing it we felt like this was the real start of Those Without. About six months later our previous bass player left due to some internal conflicts (we still have a lot of love for each other, no hard feelings) and Filip joined us.
What is in the works for Those Without in the coming year?
We're headed into the studio in a month to record our brand new EP. It's called "Easier Said Than Done" and it will feature a total of six songs. After the EP is released we're going to arrange a release show and several celebratory gigs. We want to travel as much as possible, and share our new music with as many people as possible. Our goal is to play Live At Heart in our hometown of Örebro next year in Sweden!
Give us a quote on your experience playing in Live At Heart Newfoundland?
This has been one of the best experiences of our lives. We got to play outside of Sweden, we made so many new friends and honestly, we couldn't be more satisfied with this journey. Hopefully, people enjoyed listening to us as much as we enjoyed playing it!
Taking the time to check in with the audience mid-way through their last set of the festival, Oskar led the crowd through a well-received Swedish drinking chant that had the crowd yelling at the top of their lungs... "Bira, Bira, Bira, Bärs, Bärs, Bärs!" or, "Beer, Beer, Beer, Beer, Beer, Beer!"
Safe to say Newfoundland loved Those Without, and with the impression this talented band made, you can expect they won't have to go without again.
FOLLOW/STREAM ONLINE @:
FACEBOOK: https://www.facebook.com/thosewithoutband/
INSTAGRAM: https://www.instagram.com/thosewithout/
SPOTIFY: https://open.spotify.com/artist/1HTnNmldrSruFvjSz4zhFy