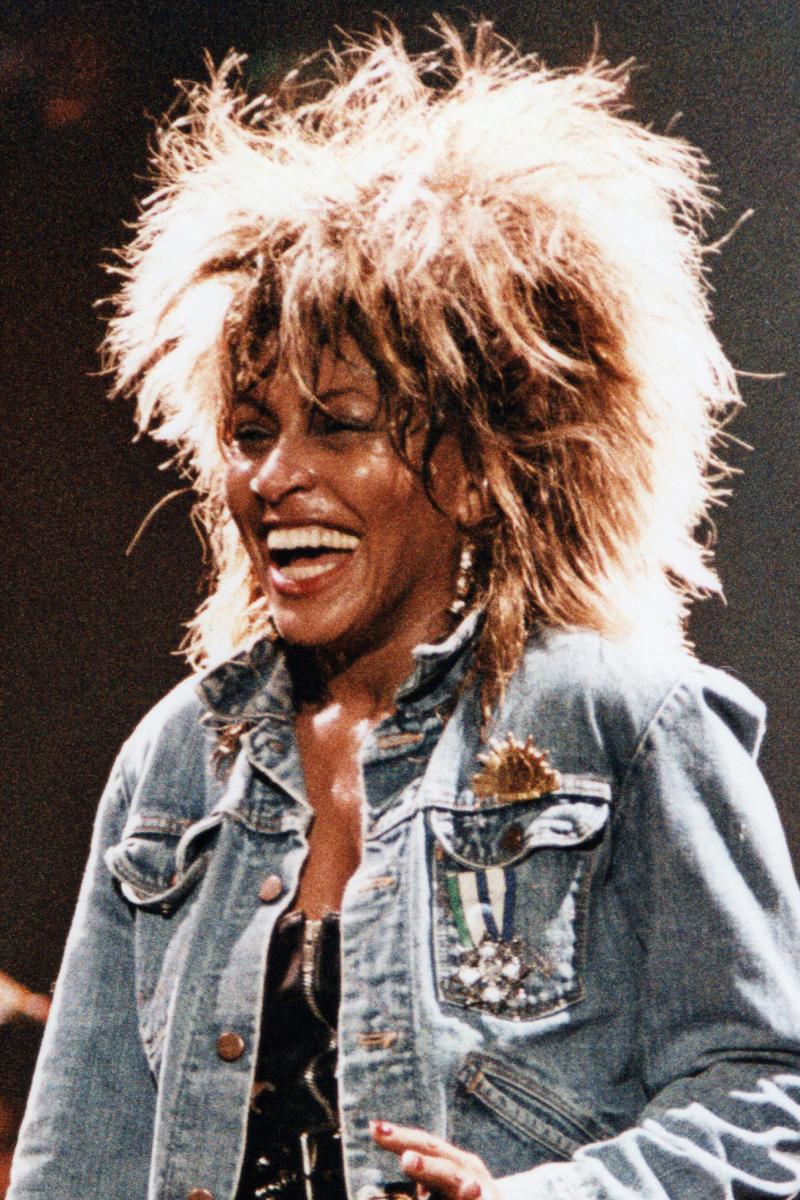 Fri Jan 25, 2019
Courtesy of Rockin' Robin
Tina Turner Courtesy of Getty Images
Tina Turner is 79 years old and still going strong.  Anna Mae Bullock but we know her much better as Tina Turner. Her life has been well documented in a 1986 book ("I, Tina") and a movie whose title was the same as her #1 hit from 1984 ("What's Love Got To Do With It"). Plus, Casey Kasem told one totally inspirational story about Tina on the "American Top 40" show that aired 34 years ago on November 24, 1984.
Here's Casey's Kasem's story:
Now, the story of the sensational comeback of Tina Turner. Nine years ago after more than 15 successful years in the music business as half of the of team of Ike and Tina Turner, Tina walked away from an unhappy marriage and music partnership with her husband, Ike. She says that when she left the marriage, she had only 36 cents in her purse and no other assets at all. And because Tina had left the act, she was the one responsible for monetary damages resulting from all the Ike and Tina Turner shows that had to be canceled. And that amounted to hundreds of thousands of dollars. How did Tina come back?
"Well, it was a slow process. At first, she began to get jobs working in cabarets and resort cities like Las Vegas, Tahoe and Reno. Then she became a Buddist. And she found that the chanting that's part of Buddist practice helped her to find peace of mind. She signed with artist manager Roger Davies, who also manages Olivia Newton-John. And she started paying her dues all over again. A small club, here, a small club there....opening concerts for other acts....and the occasional one-shot recording.
And slowly, ever so slowly, the word began to spread that Tina Turner was on her way back...and that she was singing better than ever. When she played a club called the Ritz in New York City, Keith Richards and David Bowie were there to cheer her..and so did some people at Capitol Records...They offered Tina a solo recording contract...and Tina Turner was back. This week, the latest song from that comeback album, "Private Dancer," is at #5. Here's Tina Turner, back to stay, with "Better Be Good To Me."
Tina Turner's had 18 hits going back to 1960. Here's her biggest chart hit from September, 1984...
When she hit #1 with "What's Love Got To Do With It," it ended a then-record 24-year wait to crack the top of the pop chart. Since then, only two groups waited longer--Aerosmith and Santana.
One of my favorite Q&A magazine bits happened when somebody wrote to ask if Tina Turner wore wigs. The writer answered that, yes, that she wears wigs. Then, the writer added... "The legs...are for real."
Classic Video of Proud Mary/Rolling on the River