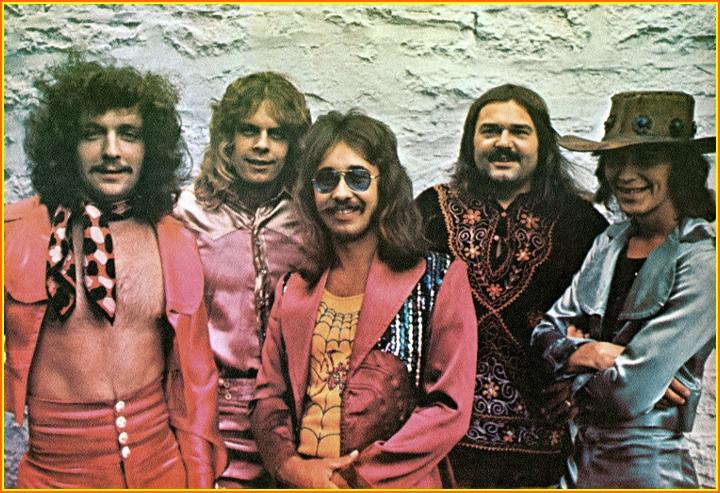 Fri Oct 30, 2015
Story Source and Credit: Wikipedia
Copperpenny was a Canadian rock band from Kitchener, Ontario. They were formed in 1965 by Kenny Hollis and Rich Wamil, and were originally known as the Penny Farthings to reflect the British Invasion. Not long after their formation they adopted Copperpenny as their moniker, after a B-side by Toronto band, The Paupers.
In 1968, the release of "Nice Girl" on Columbia Records garnered moderate success. They soon switched to RCA and enjoyed a minor hit with "Stop (Wait A Minute)". However, it was not until their move to Sweet Plum Records, a division of London Records, where they would enjoy their first major success. 
"You're Still The One" was the band's first mainstream hit and follow-up. 1973's "Sitting On a Poor Man's Throne" was recorded in Dearborn, Michigan with Richard Becker. Copperpenny continued to record as they toured throughout the United States with headlining acts such as Led Zepplin, Bob Seger, The Guess Who and Uriah Heep.
1975 saw them sign on with Capitol Records. They made several appearances on television shows such as "Keith Hampshire's Music Machine". Copperpenny even had a short-lived variety show that launched the career of an unknown magician named Doug Henning.
During this period, they had continued success with the singles "Disco Queen", " Good Time Sally" and "Suspicious Love". They toured Canada in support of the "Fuse" album, opening for the Swedish band Blue Swede. Their touring line-up included Mark Stephen Gendel on guitar, Bill Mair on bass and Jim Minas on drums.
Fuse was their final record, and by the time it was released most of the original members had already left the band. Rich Wamil supported the effort as Rich Wamil & Copperpenny, but the remaining band split up in the late '70's.
Co-founder Kenny Hollis went on to have a successful solo career with the single "Goin' Hollywood". He would later become PR manager at Lulu's Roadhouse in Cambridge, Ontario, with several Copperpenny reunion shows through the 1980's. Hollis died on July 12, 2002 after suffering a heart attack.
Ron Hiller spent 1979-1981 in a Toronto-based contemporary gospel music band called Sonlight. They did the local Church scene, Kitchener-Waterloo bookings as well as summer gigs in the Muskokas. Hiller subsequently earned his teaching degree and since 1989 has maintained a full-time career as a children's recording artist, performer and educator.
The other members now have families and took regular jobs.
    Copperpenny - Stop (Wait a Minute)