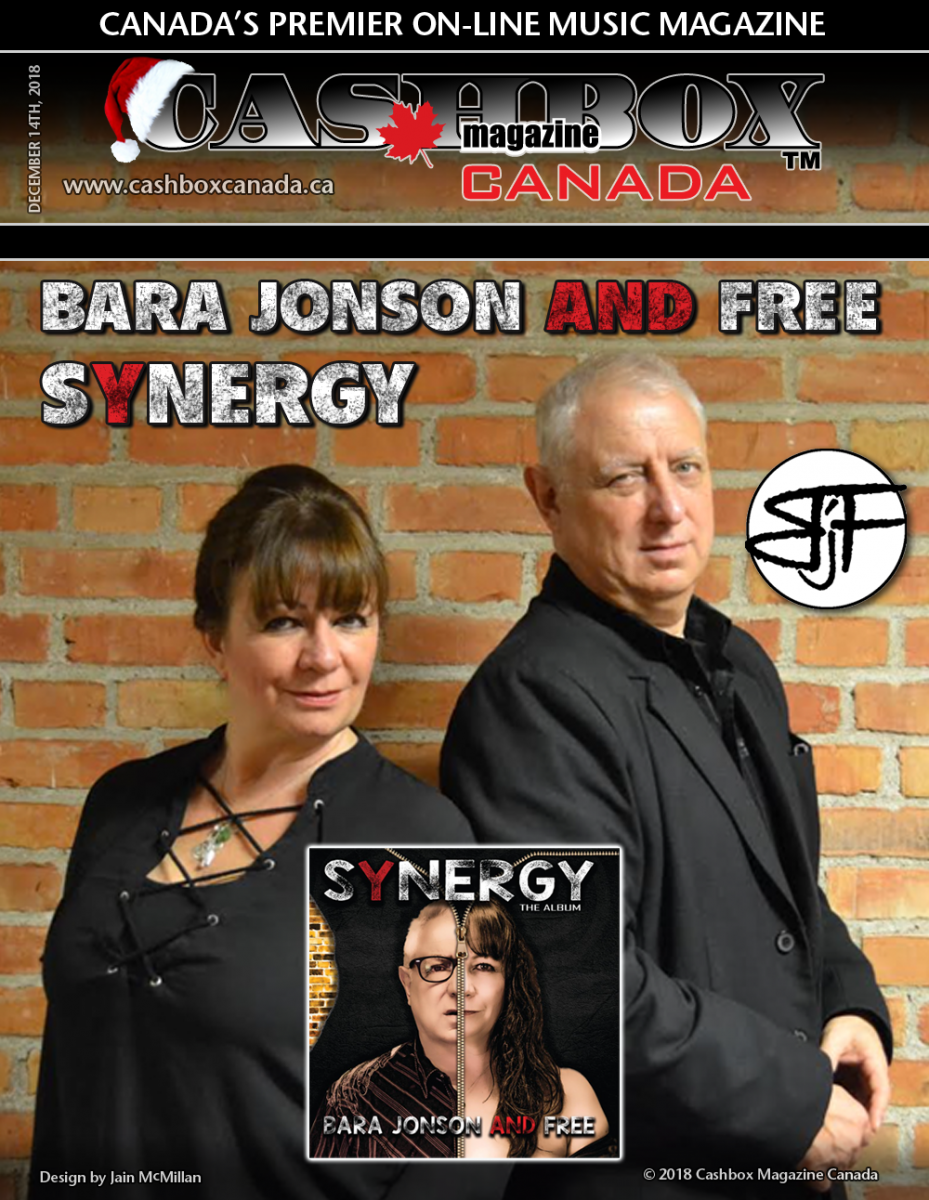 Fri Dec 14, 2018
They say that music is the language of the soul, and nothing could be truer for this Crockpop (country/rock/pop) band from south of Sweden. Composed of a dynamic duo together with inspirational musicians and skillful performers, Bara Jonson and Free are a band like no other. From live gigs to streaming sessions and more, they continue to touch fans around the world with their blend of heartfelt lyrics, strong music, and soulful messages.
The duo has played at most of southern Sweden's festivals and also had tours in Denmark, Germany and Holland. 
Bara Jonson and Free recently attended Live at Heart Newfoundland and came back from the island of the rock inspired by the welcoming community of Burin Peninsula NL. Performing at the Live at Heart in Örebro, Sweden earlier this year Bara Jonson and Free received an invitation from organizer Evan Murray to be one of only 30 acts to participate at Live At Heart Newfoundland, Marystown on the Burin Peninsula, this past October. It was to be an appearance that inspired them on many levels, and it touched the hearts of all who attended.
"Meeting Newfoundland; its nature and all the friendly people, the "newfies", we fell in love. The song "Hello Newfoundland" really tries to capture that feeling. "This is not new friends this is like a family growing. A home away from home. This song is our way to say "Thank You".
Watch the Video Hello Newfoundland here: https://youtu.be/Lg1FiA8jCZM
During their appearances at Live At Heart Newfoundland, they signed an agreement to be represented by the Canadian Management Company EMG (Entertainment Music Group) located in Toronto, Ontario, whose strategy is to market the band in Canada and internationally with tours to start in the spring.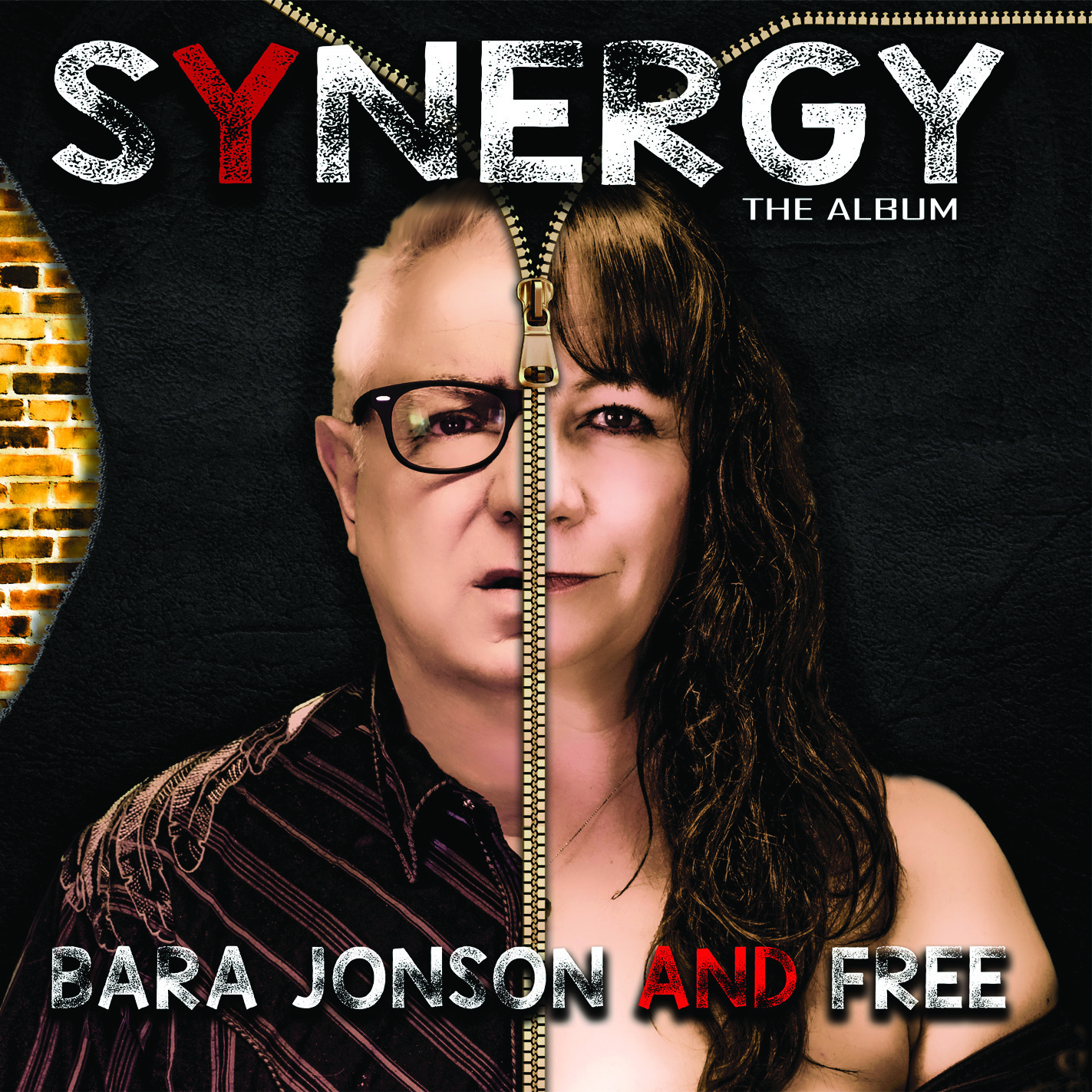 With the release of the full-length album "Synergy", Bara Jonson and Free are on their way to breaking on an international level.
"Appetite", the opening track, immediately grabs you with its clean production and the trademark sound of Bara Jonson and Free, solid acoustic and clean vocals, sets the stage for a great listen.   "Crazy Days" has beautiful harmonies along with a unique production, combining the two vocals of these talented artists. "Synergy", the title track has a haunting intro and has a bit of a Celtic flair along with their signature crisp production sound. "Luckiest Girl Alive" tells the chilling tale of an abused woman who actually manages to escape from the hands of her abuser.
"The Great Pretend" takes you off on another musical voyage, with lyrics telling the tale of the ever confusing world of love. One of my favorite tracks on this CD is "Safe Ground" is another beautifully produced track, with heartbreaking lyrics about being a refugee and running for your life. "To The Moon" is an inside glimpse of what an astronaut could possibly feel while preparing for the launch day.
"Fairytale Me" has evocative lyrics with stirring music and an elaborate arrangement makes this a track that stands out on its own. "The American Fall" is a timely tune, with the message that the world is in a state of chaos with the current political climate. "Love is a Loud Guitar" brings out the rockers in this band and shows how versatile they truly are in their music. There are also two powerful bonus tracks on the album if you decide to buy vinyl,  "A Mother's Wish" and "With You".
The album was produced and recorded with Amir Aly at YLA Studios and mixed and mastered by Mats Limpan Lindström (RIP) and Björn Engelmann at the Cuttigroom.se. Amir Aly is a platinum-selling and Grammy Awarded producer from Sweden. Aly has worked with some of the foremost artists there and also produced and written many songs for the Eurovision Song Contest in both Sweden and for other countries. He has worked with Gabriel Kelley, Meredith Brooks, Alexander Rybak and many others of reputable fame.
Bara Jonson and Free's music is affecting, moving, touching, stirring and powerful, and this new release has all of those components in it.
Both the full-length Vinyl LP and CD are available for purchase at info@barajonsonfree.com and it comes with a WARNING on the back: This LP/CD comes with the great potential to cause involuntary earworms, emotions and sudden urge to sing and dance. This is the hazard with working with professional partners & great people. Caution advised!
A great musical offering that belongs in any music lover's library – proving once again that music has no borders. 
For more visit https://www.barajonsonfree.com/
Editor's Note: Hello Newfoundland also featured Tale the Rapper, an artist and producer based in Stockholm, Sweden. His style is diverse and melodic. His lyrics and technical skills are on point. Also having appeared a Live at Heart Newfoundland, it was very fitting that he was a featured rapper on Hello Newfoundland.