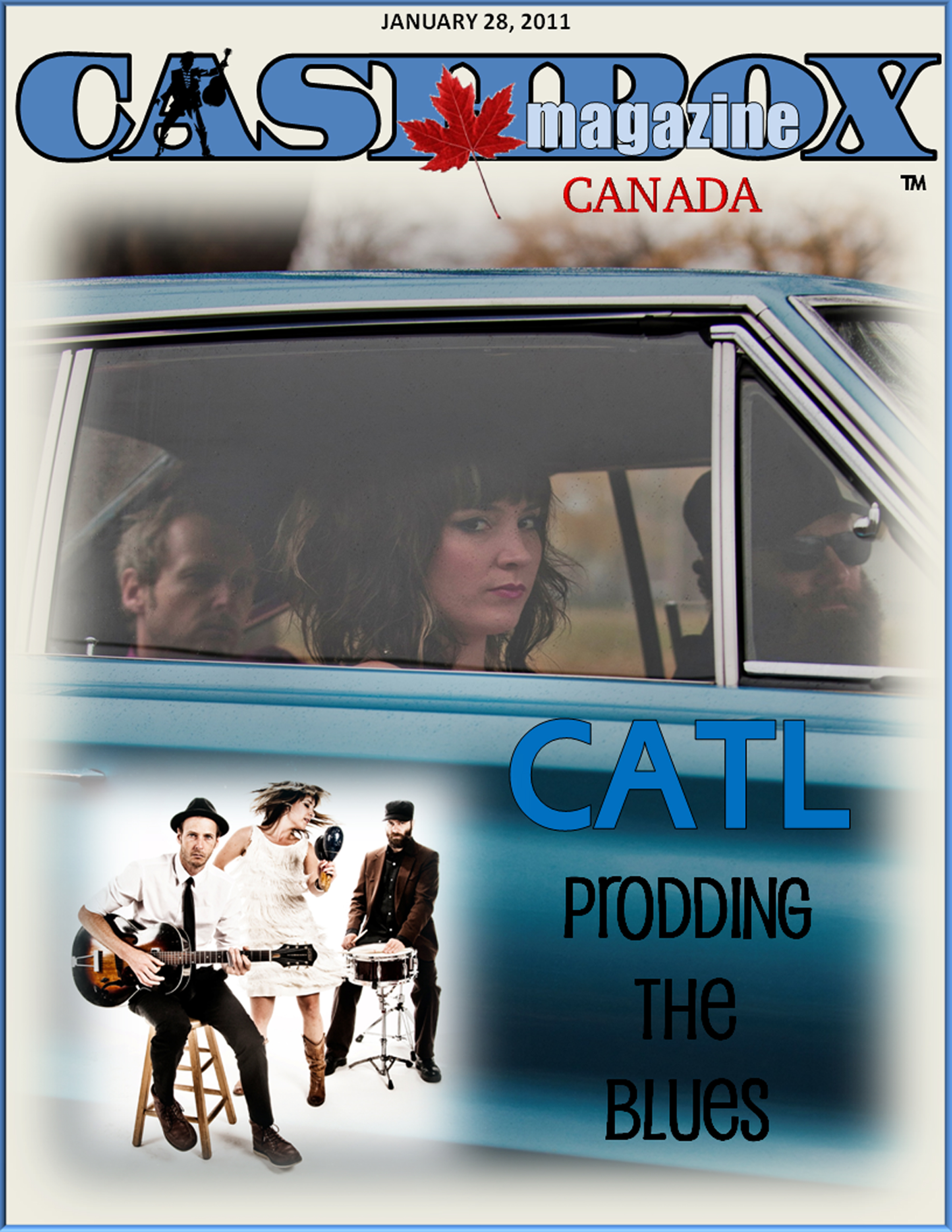 Fri Jan 28, 2011
The term' original' gets hurled around a lot and in most cases, it's totally undeserved. Then there's Catl, who went so far back into the roots of the blues they've come out the other side with something quite different.
How many bands can you name who mine the roots traditions of the Twenties, that point in American history when Afro-centric Delta blues was meeting up with Euro-centric Appalachian folk music to create this mutant wild child named country blues that would one day go all rock'n'roll on us? And who else is so elastic in their approach that one member showed up for some random guest shots and was asked to stay the night, every night.
Jamie 'catl' Fleming is the band's guiding light and beneath the laid-back stage persona is a man with a righteous plan. That it was sparked in a used records store sounds perfect for a band steeped in tradition.
"I was always in Rotate This, and I asked Pierre (Hallett) for a good springboard to country-blues-type stuff. He suggested Mississippi Fred McDowell, who just blew my mind. I just got right into that sound, Fred and guys like Furry Lewis, the kind of sound their recordings had, the way they played.
"In some songs it sound like Fred (McDowell) is playing three different guitars and I thought, damn I want to learn how to do that"
Fleming came out of the Toronto punk scene so when he decided to put his act together, it was natural he turned to another TPunk alumnus, drummer Johnny LaRue.
"It was planned as a duo to enable us to play venues that were outside of the mainstream, just to get the music out there. We would play anywhere in and around the city; at first we didn't know what to expect, how people would take it but little by little it started to build".
Understandably, as their proto-blues filtered through punk sensibilities took just about everyone by surprise. What the sound did have going for it though was danceability and pretty soon word got around among the facially pierced crowd this pair were kicking da blooze punk style with no apologies.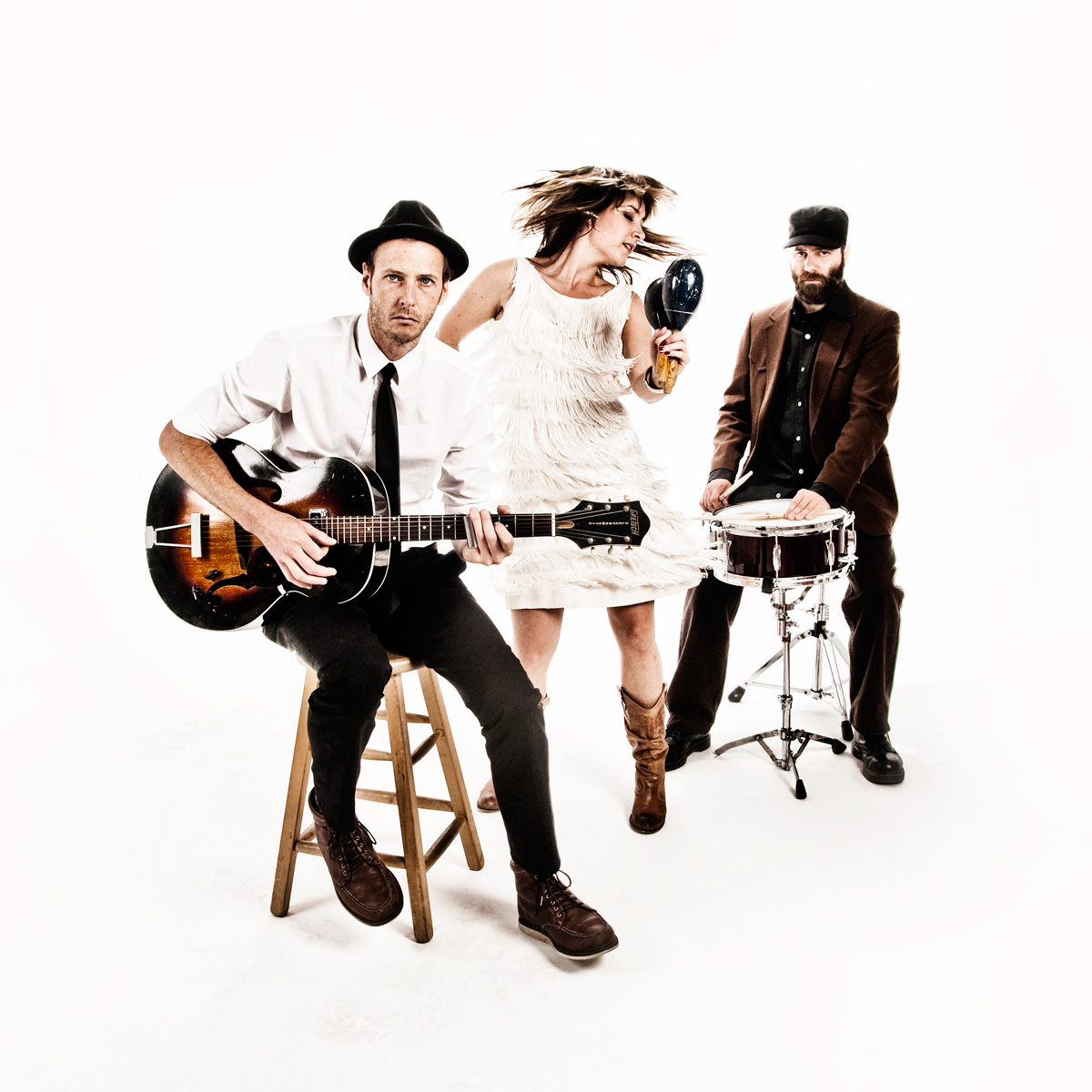 " Being a big fan of the Delta blues of the Twenties, we try to recreate that as well as we can, and we can do it very well. But what cannot be denied is all the different types of music we all grew up with and played. I mean we were all in garage or punk bands. So we do traditional Delta blues filtered through all of these sources".
Even as they were building an audience as a duo, the Catl door remained open to other influences. So when organist/vocalist/percussionist/hellraiser Sarah Kirkpatrick casually morphed into a fully-fledged band member after some well-received guest appearances, it was so natural it seemed like she'd always been there.
Kirkpatrick's addition marked the beginning of the next phase of Catl, as make no mistake, they aren't going away any time soon. Fleming is on record as saying that he always had in mind for Catl the kind of project that he could play with for a long time, that he's interested in building something he can grow old with.
" Adding Sarah allowed us to expand the sound significantly. She brings a fresh element to the sound; with her the songs are more fully realised. Sarah's also very important in taking some of the pressure off me, as the constant focus. Our shows can be up to three hours long and it helps now that she's singing more songs".
The evolution of Catl is illustrated by their two vastly differing albums. This too is part of the plan and dovetails with Fleming's ideas about this business of making an album. Where most bands say they're all about capturing their live thing on a recording, the catching lightning in a bottle approach, Fleming insists on maintaining the difference between the live and recorded experiences.
"I'm not into recreating the live thing on a recording. I feel that an album should offer a different experience altogether. An album should get you involved in stories; it should take you on a trip.
" The first album (¿Adónde Vas? A Ningún Lado) was cut in my living room over a weekend, live off the floor, even the vocals. It was raw, aggressive, an introduction to what we do.
" For the second album (With The Lord For Cowards You Will Find No Place) we wanted a more fully realised body of songs, more diversity within the album. We went to Detroit for the lion's share (no football pun intended), to work with (producer) Jim Diamond, then did some of it in Kensington Market.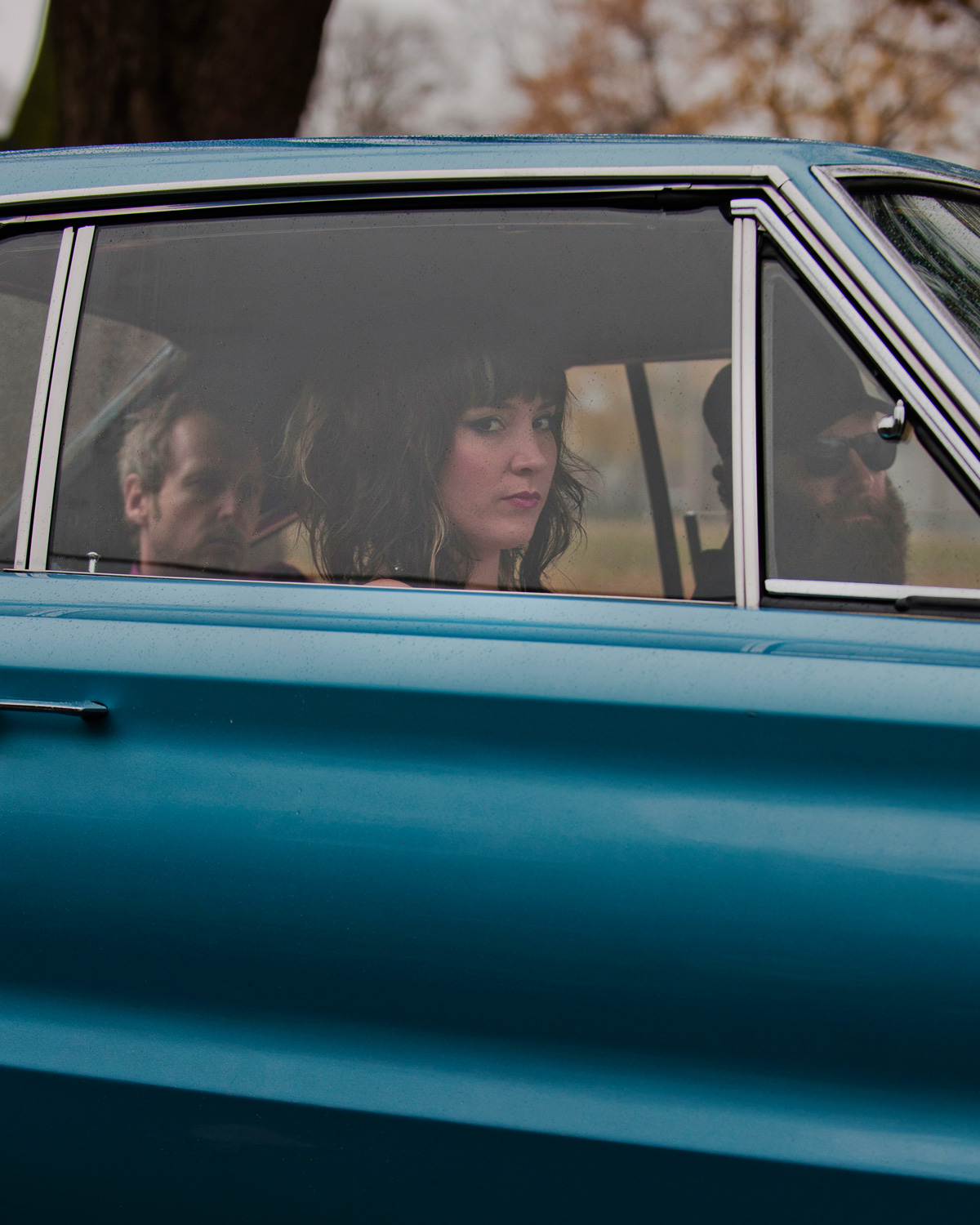 "I'm really happy with the result and a little surprised by how well it was received by most of the music press".
With the second album, Catl proved they could be innovative as all get out within the confines of an ancient tradition, vintage recording gear, vinyl albums and all. Fleming shows off fluent song writing chops whether bending the strings towards groove riding ('Caroline') or blazing swamp blues ('Workin' Man's Soul'). And where else you gonna hear 'Oh Death' served up as a rhythm-happy stomp?
"It's amusing to see how some writers describe Catl but since you asked, when you strip it down to just the one guy and his guitar, it's basically rhythm'n'blues.
" I'm quite pleased with the way things have gone so far. We have a sound, we're getting good critical word, we have a solid audience. We just need more people to help us get to the next level, which is why we'll be actively looking for a record deal for the next album."
That album' s already written and as the band's in the process of learning it. Fleming promises a full road test of the new tunes when Catl heats up Toronto's Horseshoe Tavern's Feb.11