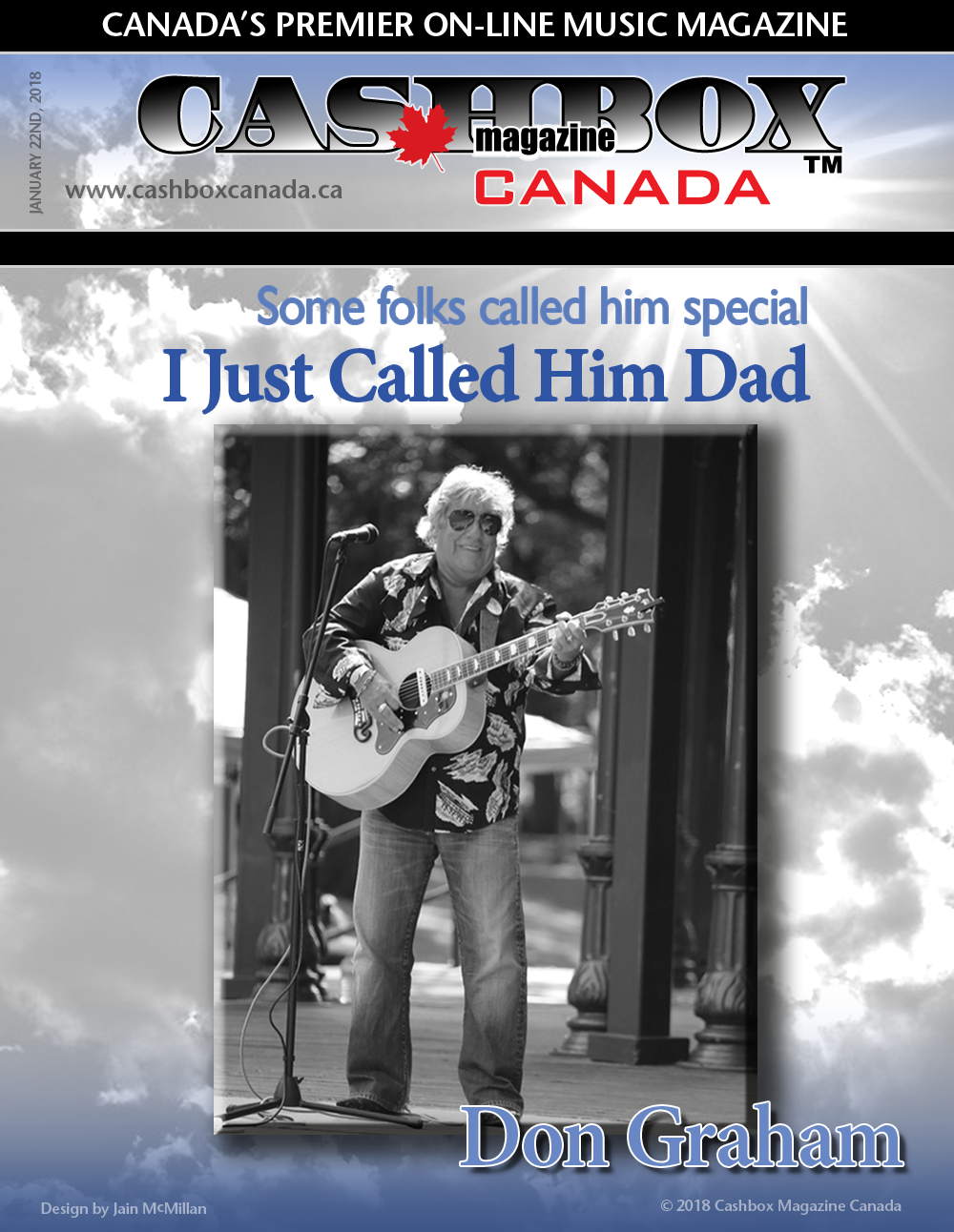 Fri Jan 19, 2018
Singer/songwriter Don Graham has written hundreds of songs in his long career about dozens of subjects. He's written songs about good love, bad love, lost love, unrequited love, songs about war, about his friends, about his travels and his mother and sisters. But one topic has eluded him all these years, until now. "I could never write a song about my Dad. I tried. But I didn't want a 'punch in the shoulder, good ole boy hey Pops song and I didn't want a song about 'my old man'. Dad hated that term. I wanted to write something from my heart like I'd done for Mum. So I made a deal with myself to try every Father's Day to write a dad song. I had zero success until this year. "
On Father's Day 2017, Don sat down with his guitar and being true to his promise to himself started to try and write a Dad song. "I figured I'd at least try. I started to play and the first two lines came and I liked them! Then within an hour, I had the whole song. All I could think at the time was – finally! "
With the song completed, Don never had any inclination to record it but thought he'd play it at a couple of live events, " The reaction was overwhelmingly positive," and soon started thinking about maybe doing something with it.
An East Coast trip to Halifax and Kentville, Nova Scotia solidified the plan. Don went on a mini-tour with baseball World Series champion Blue Jay and friend Kelly Gruber, arranged by another friend from Kentville, Sean Ennis. "Kelly (who lives in Austin, Texas) and I work together on projects and went on this little tour just for fun and to visit Sean and his buddy Darren and had a blast, Kelly talking baseball and me playing music, great fun." But the fun was just beginning. The more Don played 'I Just Called Him Dad' at these events the more he recognized the power this song could have. "Kelly kept telling me to play it and the more I did the more I saw how it reached people from 20 to 75 years old."
So when he returned home he made a iPhone demo of the song and sent it to his friend, famed record producer and bass player Norbert Putnam in Muscle Shoals, Alabama. Putnam liked the song and suggested Don get himself to the Shoals and record it. "I sent it to Norbert on October 25th and on November 20th I was in Alabama at the Nutthouse Studio with Jimmy Nutt and an incredible band of seasoned session musicians." Norbert had assembled an amazing band. We had James Leblanc on guitar, on keys we had the legendary Randy McCormick who played on Kenny Chesney records, Tim McGraw and a host of others as well as playing the iconic piano lick on Bob Seger's 'Old Time Rock 'n' Roll'. On drums, we had Milton Sledge, a member of Garth Brooks' G Men, Garth's studio band who has played on every Garth Brooks record since 1988. On bass Norbert, who's played on thousands of records from Arthur Alexander's hit 'You Better Move On' to 'Polk Salad Annie' and over 100 Elvis records. And Norbert producing. He's produced Jimmy Buffet's 'Margaritaville' and all those great albums; 'The Night They Drove Old Dixie Down' for Joan Baez, Dan Fogleberg and a long list of others. So my first reaction is 'what am I doing here?' But they all made so comfortable and made me that I belonged. Great experience."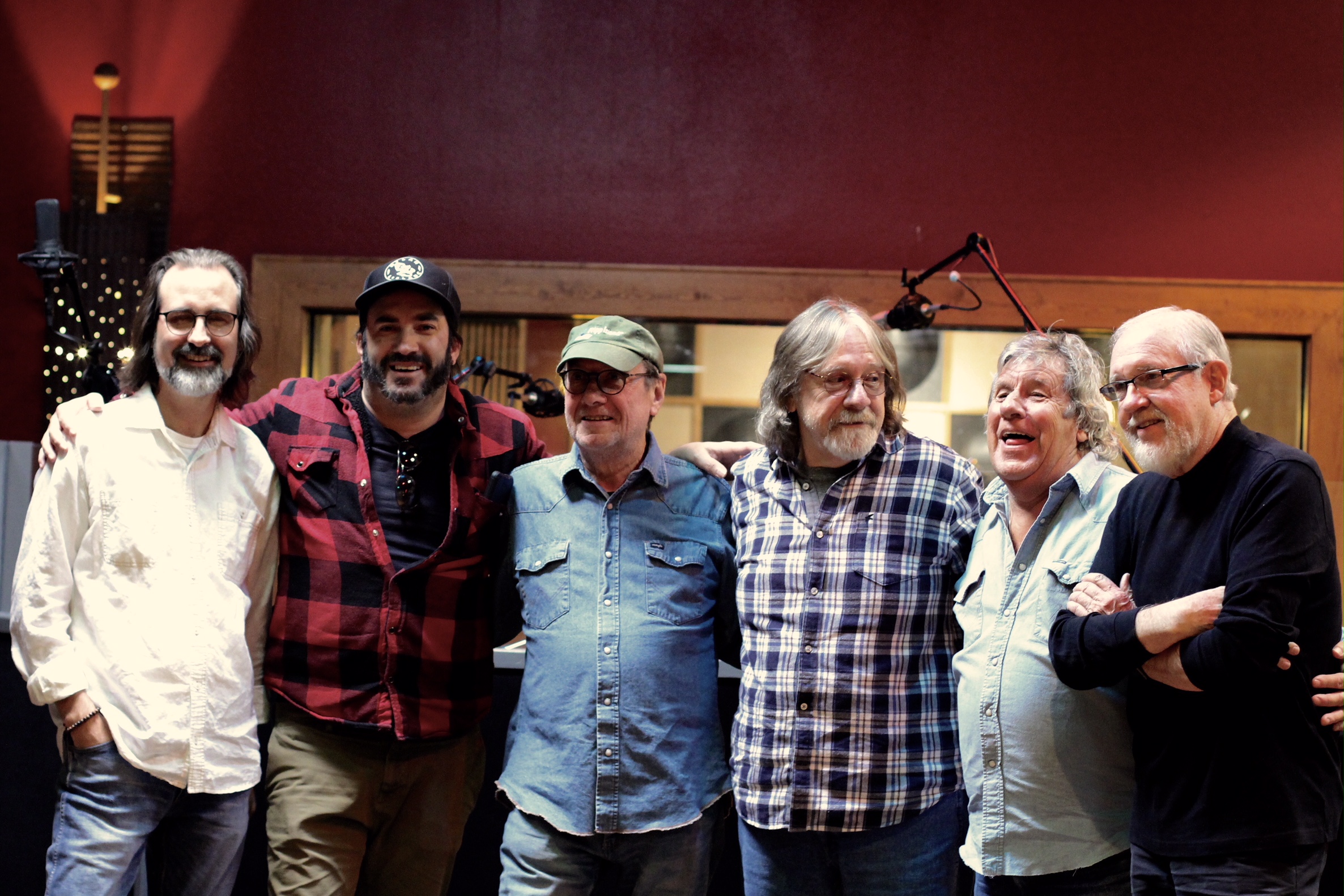 And that experience was captured in the recording of 'I Just Called Him Dad' which is now ready for the world to hear. January 22nd was the worldwide digital release making it available on all the sites you download music from and a signed hard copy is available by emailing dongrahamwriter@gmail.com.
A release party is being held at Dora Keogh's Irish Pub in Toronto on January 24thwith an east coast tour and release parties in the works as well as a trip to Austin, Texas to promote the song.
Advance copies were sent to some of Don's friends and associates in the music business with these responses.
"I was really moved listening to Don's new song "I Just Called Him Dad". Moved by the writing and Don's honest and rich-toned delivery. Don's no stranger to writing great songs and this is one of his finest. Country storytelling at its best with beautiful production and a voice that draws you in like an old friend. This song deserves to find its way to a whole lot of listeners."
Dave Woods Radio Host In The Country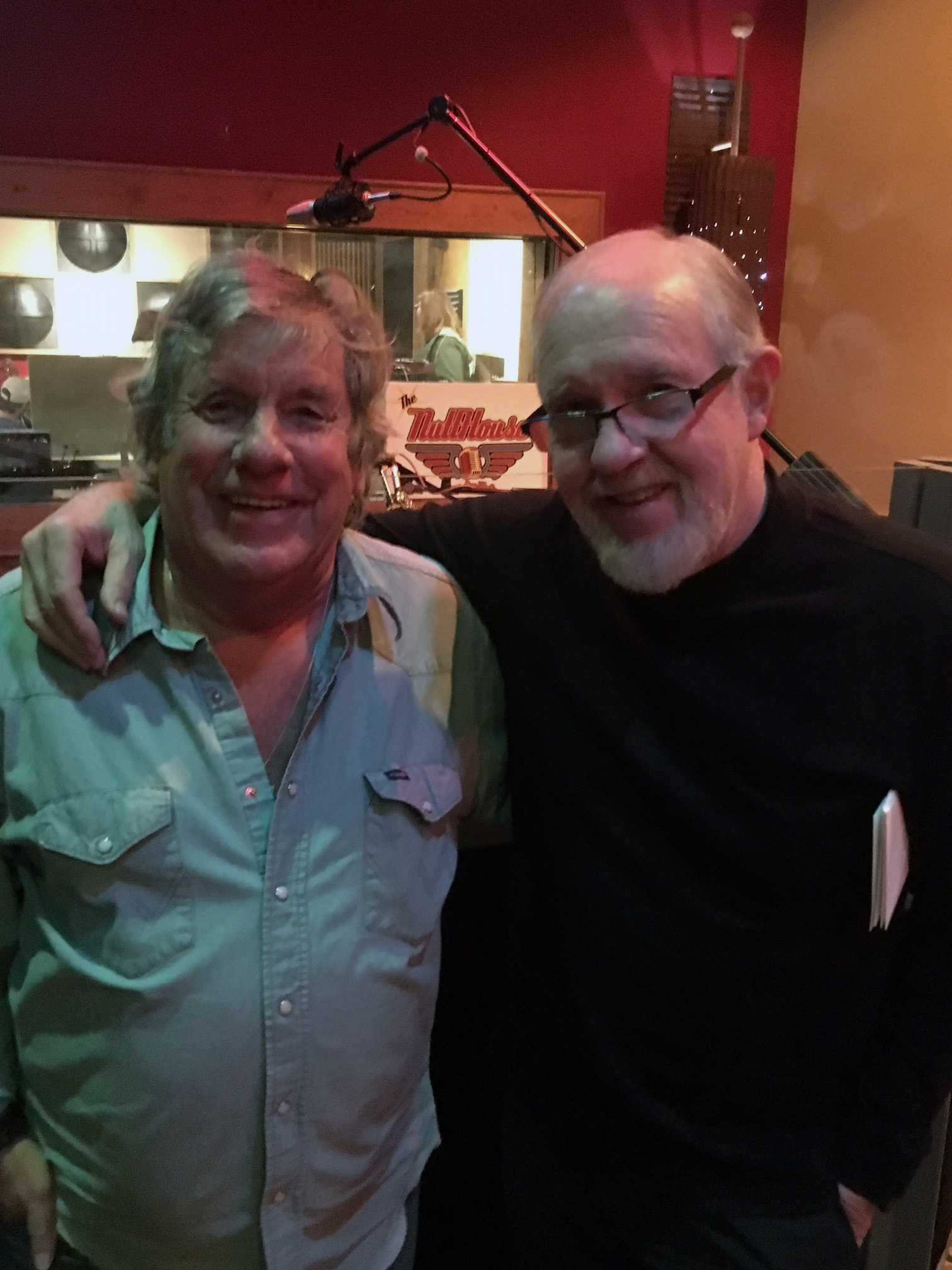 "I had the good fortune of meeting Don Graham the day we recorded 'I Just Called Him Dad'. We hit it off immediately. I found his voice to be warm and rich in that tried and true baritone troubadour kind of way. The song 'I Just Called Him Dad' struck a nerve with me. My dad passed away 23 years ago and so far not a day has gone by that I haven't missed him. I think the song is a perfect blend of craftsmanship and heart. And only a veteran songwriter can understand how complicated simplicity can be. From the tight lyrics to the flowing melody, I can't imagine anyone not being touched by this song and this performance. I certainly was.
Singer/songwriter James Leblanc
"Sounds great. Lovely, sensitive, direct lyrics."
Eric Andersen Folk pioneer and Iconic Songwriter
"There's a lifetime of quiet reflection in this sincere and unsentimental song that pays tribute to a father. At a time when the failings of the male gender are so often darkly deplored, listening to Don sing about his Dad is like stepping into a patch of sunlight. Many, many people will hear echoes of their own experience in this song, and it's going to be around for a very long time. - This song will be an evergreen. A very tasteful and relaxed production beautifully sung."
George Bowser/Bowser and Blue
" Listening to Don Graham sing "I Just Called Him Dad" reminds me of the saying "What comes from the heart goes to the heart." Don's honest voice carries the timeless, memorable melody and lyric to places in my heart untouched since I last blew the dust off my beloved and now departed Fathers old photo albums. I will listen again and again. Thank you, Don."
Country Music Star Michael Peterson
"It was a great honor to have Don Graham join us in Muscle Shoals. "I Just Called Him Dad" is a classic, and I am pleased to say we enjoyed both the man and his music. Np
Producer Norbert Putnam
And Don's final thoughts. "I want to thank everyone involved in getting this done so well and with such expediency. I have an album I've been working on for 3 1/2 years but 'I Just Called Him Dad' was completed in a matter of months. I like to believe it's because there is a need for folks to hear this message and give Dad's around the world their deserved recognition. God bless everyone involved in the project, you know who you are. If your Dad is gone remember him fondly and with honor and if he's still here cherish him and treasure him."