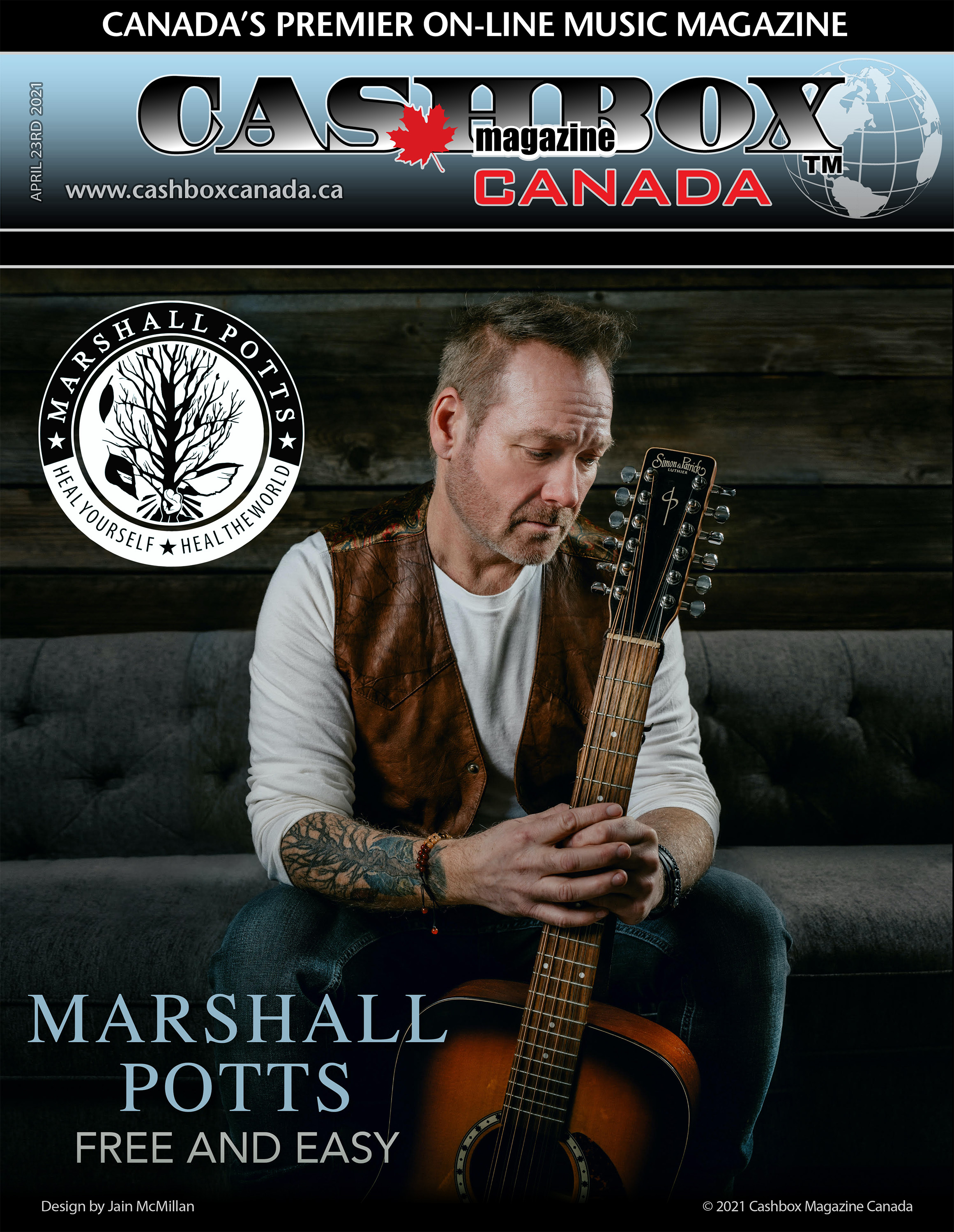 Fri Apr 23, 2021
Perseverance, patience and positivity, three things that when augmented with talent, are ingredients that Marshall Potts has utilized to the max on his musical journey.
The success of his last single "That's How It Starts" opened doors for the Kamloops B.C. artist and solidified his belief in his chosen path. The single created career openings such as touring in France and Sweden at major festivals as well as a mainstage performance at Canada's Indie Week in Toronto which saw him nominated in Best Emerging Artist – National category.
Marshall began writing songs at age 12, after an early heartbreak. At 18, he began his musical journey when he formed a band with high school friends called the Cause. Early performances under this name followed a rebranding of the band name to Saints and Poets. Regular performances and tour dates followed to support the band's first CD release. Early success was achieved with 2 songs from the CD placed on a movie soundtrack, received radio airplay, a CFOX seeds CD, the Best of BC CD placement, and many live performances.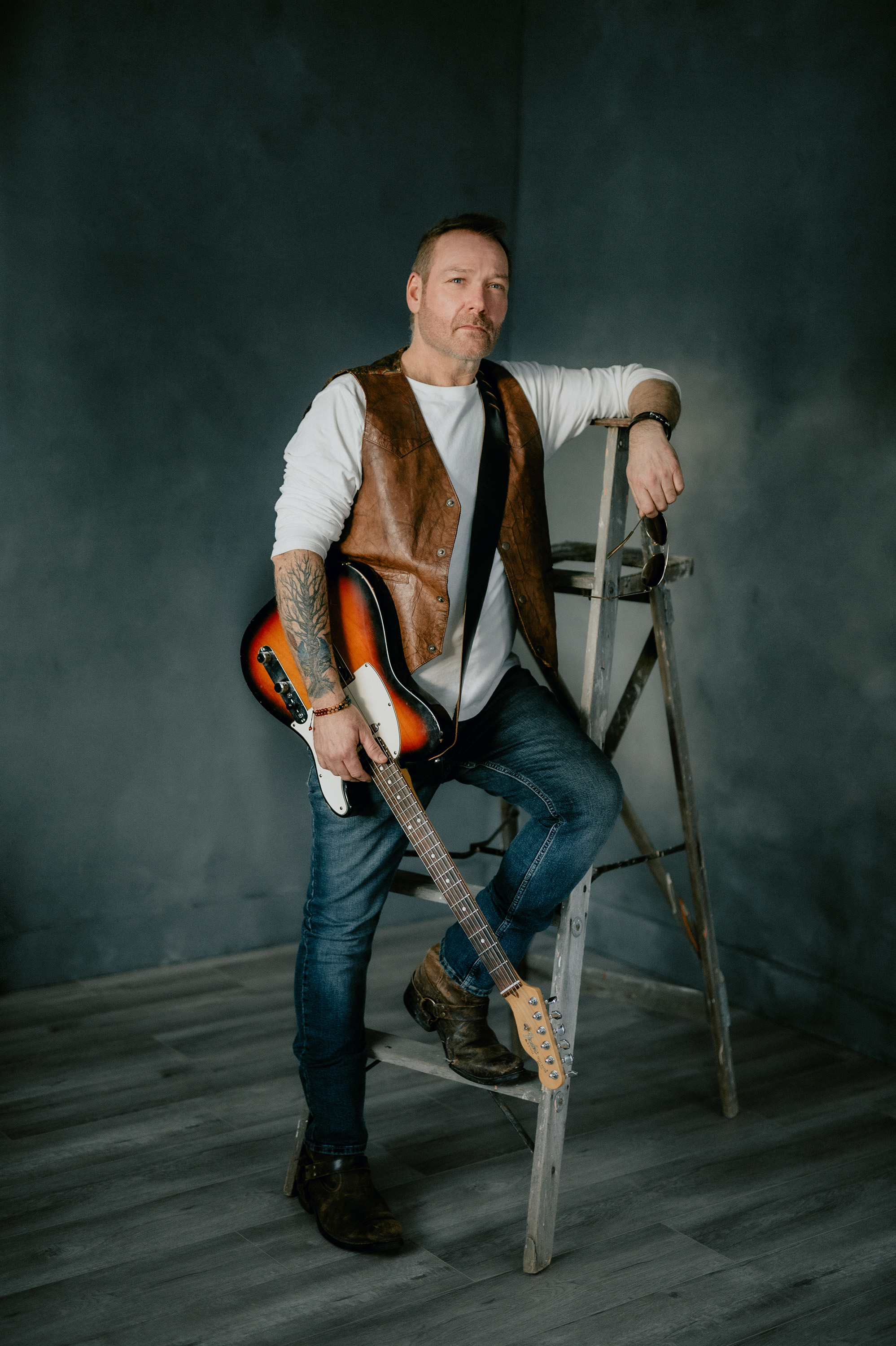 Marshall took a break from the road to focus on family but continued to write and record songs. Health issues postponed a solo album release after donating his left kidney. A spiritual journey following a long recovery due to complications after the donation led to the release of his first solo album called Long Goodbyes in 2017. 2021 will see the release of his new album Free and Easy, with the first single having been released this April. 
The single is part of an album produced by John Webster at his studio Chez Jean Studio with bed tracks recorded at Hipposonic Studios, both located in Vancouver, BC. Says Marshall "John really was key in the sound of this album and really got me. He knew instinctively how to draw the best out in me. I'm really proud of this record and especially the single 'Free and Easy'." And the record caught the attention of  Brandy Records Canada, which is a home grown Record Label, and a Canadian division of MC1 Nashville, gave us the opportunity for two songs to be released this year with distribution through Sony Music and The Orchard.
" 'Free and Easy' is the first song on the new album of the same title and the first single release" says Marshall Potts. "The album collectively tells the story of my own spiritual journey and inner awakening. 'Free and Easy' invites the listener to join me on this journey. It helps set the stage for what is to come, it commiserates and foreshadows the positive outcome we can all expect when we take the time to learn about ourselves, seek our own truths, heal our old scars and re-emerge Standing our Ground  in our own power. The hero story we are all meant to walk and the gratitude that leads our lives as a result.
Brandy Records issued the following statement: "It is with great pleasure to announce, incredibly talented, singer/songwriter, Marshall Potts from Kamloops, British Columbia, Canada has signed with MC1 Nashville and their Canadian Division Brandy Records Canada, distributed by Sony Music/The Orchard!
We are excited to have Marshall with our Labels; we are looking forward to the singles he will be releasing, and we know you will be amazed with his Americana vibe in music!"
The single Free and Easy is another giant step in the Marshall Potts journey and is sure to please his fans and garner him a legion of new fans.
Spotify Artist: —open.spotify.com/artist/0VZSnKi6fNhUSQ1i3BgJlS
Apple Music Artist: music.apple.com/ca/artist/marshall-potts/467720649
Website: marshallpotts.com/
Twitter: twitter.com/MarshallPotts1
Facebook: facebook.com/marshallpottsmusic
Instagram: nstagram.com/marshallpottsmusic/
TikTok: tiktok.com/@marshallpottsmusi
YouTube: youtube.com/channel/UCkxXzY-hw_GXdFZvrewLRDg