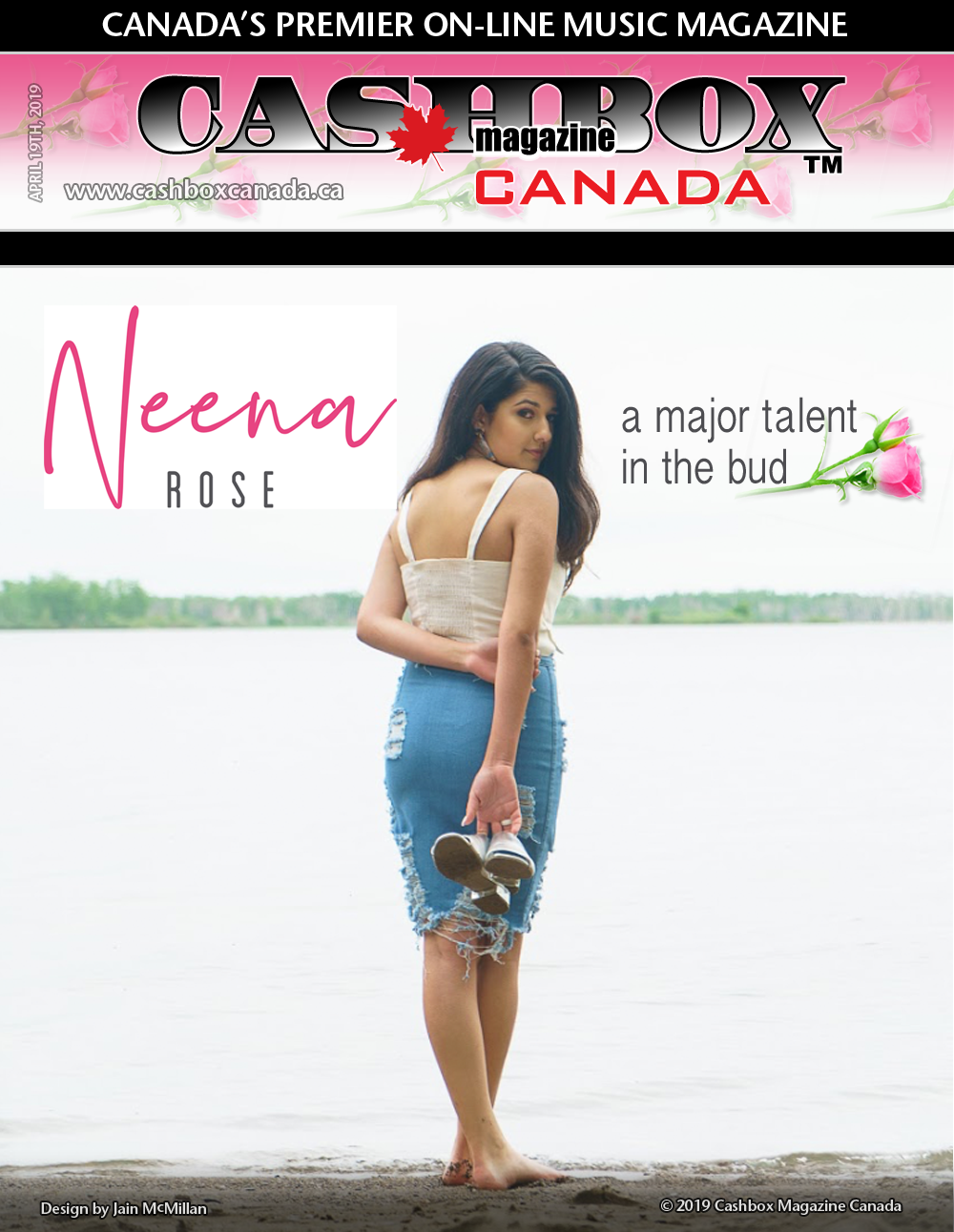 Fri Apr 19, 2019
It was a grey, rainy, foggy morning, I needed an emotional upgrade and Neena Rose turned out to be just the person for that. From the sec I pick up the phone, the Hammertown based 17 year old rising r'n'b presence is all rapid fire delivery punctuated by giggles and riding a wave of being really here, really now and really a happening thing.
Last March, Neena Rose was the first young Canadian female artist to represent at the California Copyright Conference in Los Angeles. She appeared at the "Young Guns — Innovative and Thriving in the New World Music Order" and pronounced it an exciting learning experience.
"I was the youngest one and there was so much to be learned. For me the most important takeaway was that how you make money in the music business has changed and it isn't going back to old models. Also the power of social media in music is just going to increase. I learned that you have to evolve to survive."
Neena Rose got there on the strength of two singles, "Games" and "Run in"Circles," with the former streaming in the 151,000 range at Spotify, but the backstory references recording her first original song "Rock N Roll Lullaby" at the age of 12, performing for Oprah Winfrey at Copp's Coliseum in front of an audience of 14,000 and was selected by CHCH TV to record the new theme song for Tiny Talent Time.
In the now, she's on an upward trajectory propelled by a voice perfectly suited to the nouveau r'n'b', songwriting chops beyond her years and a work ethic to match. For a young artist, whose path has been smooth sailing so far, she shows a keen awareness of life's rougher ways. Ask about influences and she goes like so.
"I really like the way Ariana Grande doesn't sugar coat what she's writing about. That's the way I feel about what I am doing. I won't tone it down. Most often a song comes to me as a concept and I start thinking about it and writing down lines. I'll go to the piano, I'll record like thirty tracks then I'll go over them to hear what works best. . I'm thinking I'm like a female Drake, making r'n'b that matters."
It's this demonstrated maturity paired with her signature genre-bending, new-old-school r'n'b style that engages and inspires immediate positive emotional responses.
"Music and art gives me a vehicle to express life as experienced by lots of teenagers, and to relate to it from a different place," says Neena Rose. "What I learned through my songwriting is that 'puppy love' — 'puppy pain' and 'teenage relationships' — always seems to be minimized because we are "just kids." Society assumes that these feelings aren't real because we're young, and that's not true. They are real in that moment. We feel them in that moment."
"Love is love. Pain is pain. Hurt is hurt. End of story!"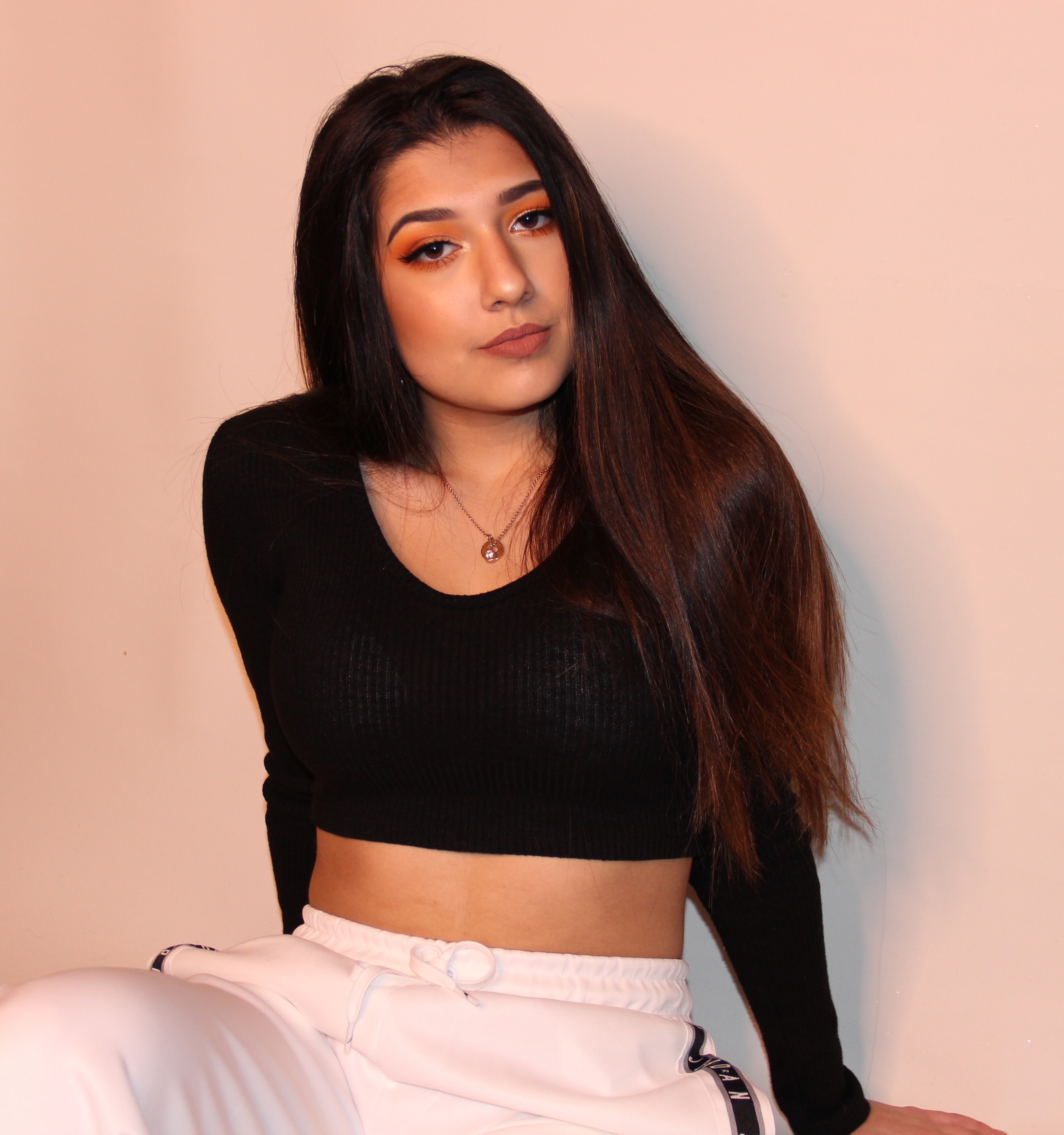 Matters of modern romance feature predominantly in Rose's extensive songwriting repertoire; 2018's breakout releases "Games" and "Circles" tackled love gone awry with a contemporary edge, and were critically acclaimed by the likes of Spotify's New Music Fridays, Neptis, The Feels, 100FM, Inspot Music, Esydia, Noble Vybe, The Fresh Committee, and more. The teen singer/songwriter has been deemed an "amazing young talent, incredible vocalist and witty lyricist" and a "sheer joy" to work with by 80 Empire of Universal Music Publishing Group.
The debut single "Games" draws a line in the sand before the relationship ever gets anywhere, Rose suggests, whereas the next, "Circles", dives deep on what happens when it does.
"Games "is obviously about the games guys play with girls, but it's really about seeing through the games and doing what you think is right. It's about choosing to be courageous and play by your own rules, and not someone else's. It's really important I keep the lines open to my peers."
As well as writing the song, NR has a huge hand in recording the video and it pushed Neena into another area of accomplishment.
"It was powerful," she shares. "It was the first time I felt I was fully able to portray 'me' as I see 'me'. It came from my own 'internalness'. Truly awesome experience."
While she is finely focused on her points of view in a song, she also welcomes collaborations in the process.
"I like to bounce ideas off people I'm working with. You never know what comes up, so I'm always open to their input. There are just more ideas in play. So for the EP, there will likely be a different producer for each song. So far (de facto mentor) Empire 80 and rising Canadian- Macedonian r'n'b producer Jovan Jovanov are on board with other surprise collaborators to come."
Bubbling away on another burner, is Neena's debut full length album, which could be ready as soon as July. Beyond that, the major debut tour, are new mountains to be climbed. NR has proven she can hold and court an audience in a club setting and she's confident she can take it to the next level.
"I'm a people person. I just enjoying meeting all kinds of people. One of the nest things about my success has been when my friends come up and tell me they really like a song. That makes it all worthwhile; when I get feedback from fans, I feel good that I connecting with my peer group in the larger world.
"I'm really going to enjoy that aspect of touring. No idea what kind of lineup I'll be going out with. I hope I get a chance to do outdoor shows."
There's a good chance the kid's gonna get to do what she wants to do. Not only is there talent in abundance but beneath the silky exterior there's a steely will bent on getting it done. Ask her what she does for fun, there's a slight hesitancy as if she doesn't quite get the question and then, "Music is what I do for fun. I'm either writing, recording, or listening to music. I'm good with total immersion."
Then it was back to being sweet little seventeen and back in class again.
Watch 'Games' here:
https://www.youtube.com/watch?v=9j_3nRgH6aEre