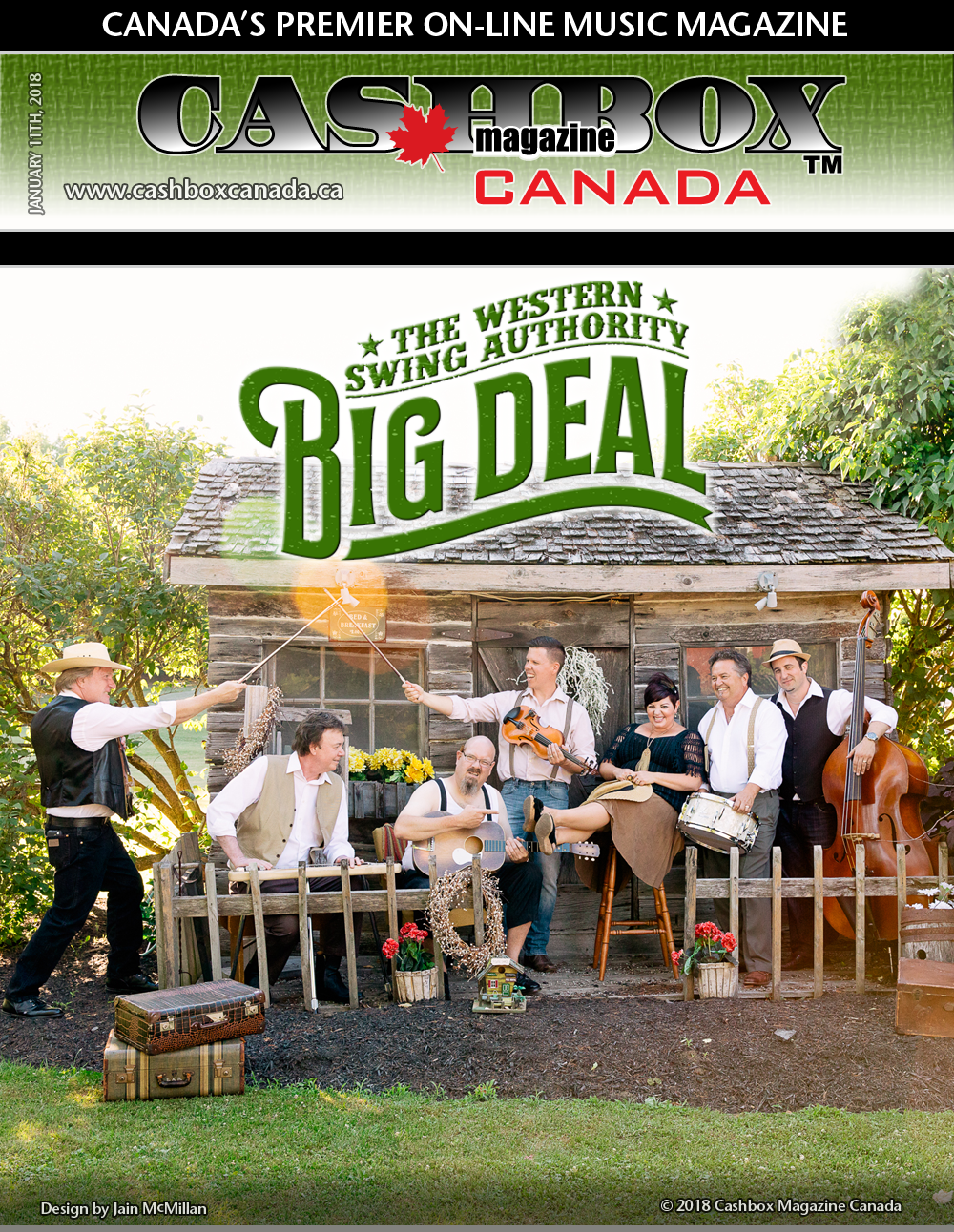 Fri Jan 11, 2019
If you take six of the finest musicians in the country and team them up with a crackerjack female singer who perform with authority and add western swing music to the mix what do you have? The Western Swing Authority of course! Western swing music is "a mix of rural, cowboy, polka, folk, Dixieland jazz and blues mixed with swing; and played by a hot string band often augmented with drums, saxophones, pianos and, notably, the steel guitar. The electrically amplified stringed instruments, especially the steel guitar, give the music a distinctive sound. Later incarnations have also included overtones of bebop."And according to Merle Travis, "Western swing is nothing more than a group of talented country boys, unschooled in music, but playing the music they feel, beating a solid two-four rhythm to the harmonies that buzz around their brains. When it escapes in all its musical glory, my friend, you have Western Swing.
The Western Swing Authority consists of Shane Guse, fiddle and vocals, Dan Howlett, fiddle and vocals, Paul Chapman, guitar, Ed Ringwald, pedal steel guitar, Matthew Lima, bass and lead vocalist, Jimmy Boudreau, drums and Stacey Lee Guse. In Stacey's words, "My husband, (award-winning fiddler, Shane Guse) and I were watching The Time Jumpers on T.V. one night. They are so awesome, all great players including Vince Gill and, at the time, the incredible Dawn Sears on vocals. Sadly Dawn has since passed away, but we were watching them and Shane said ' Man, I'd love to have a group like that.' I said 'Well why don't we put one together?' That was enough to get the ball rolling; Shane made some calls, sent some emails and within a day or so we had The Western Swing Authority. I've never had so much fun on stage as I do with these guys. Sometimes I catch myself listening and have to snap back into hearing my cue to start singing again. These guys are that good." Shane Guse had this to say about his lead singer and life partner "Stacey is the best singer I know, and I don't just say that because she is my wife! She sings with real soul, her tone is beautiful, and it all just comes out effortlessly. It's a voice you just want to listen to more and more. WSA is a band filled with great pickers, but her voice is our secret weapon." High praise for the lady.
Steel guitar wizard Ed "Pee Wee Charles" Ringwald who played steel with Gordon Lightfoot for 17 years had this to say " So very proud to make music with such great players & Stacey's singing is so beautiful. and to have so many special guests on this cd was pretty special. My highlight, having my good friend of over 35 years...Bruce Bouton, legend Nashville Session Steel player on All Garth Brooks hits, Brooks & Dunn, Ricky Skaggs .and legend fiddler Buddy Spicher, who played on all the early George Strait hits and so many more..played on instrumental I wrote for the CD, Big Deal. I was so honoured. I am very proud of this CD".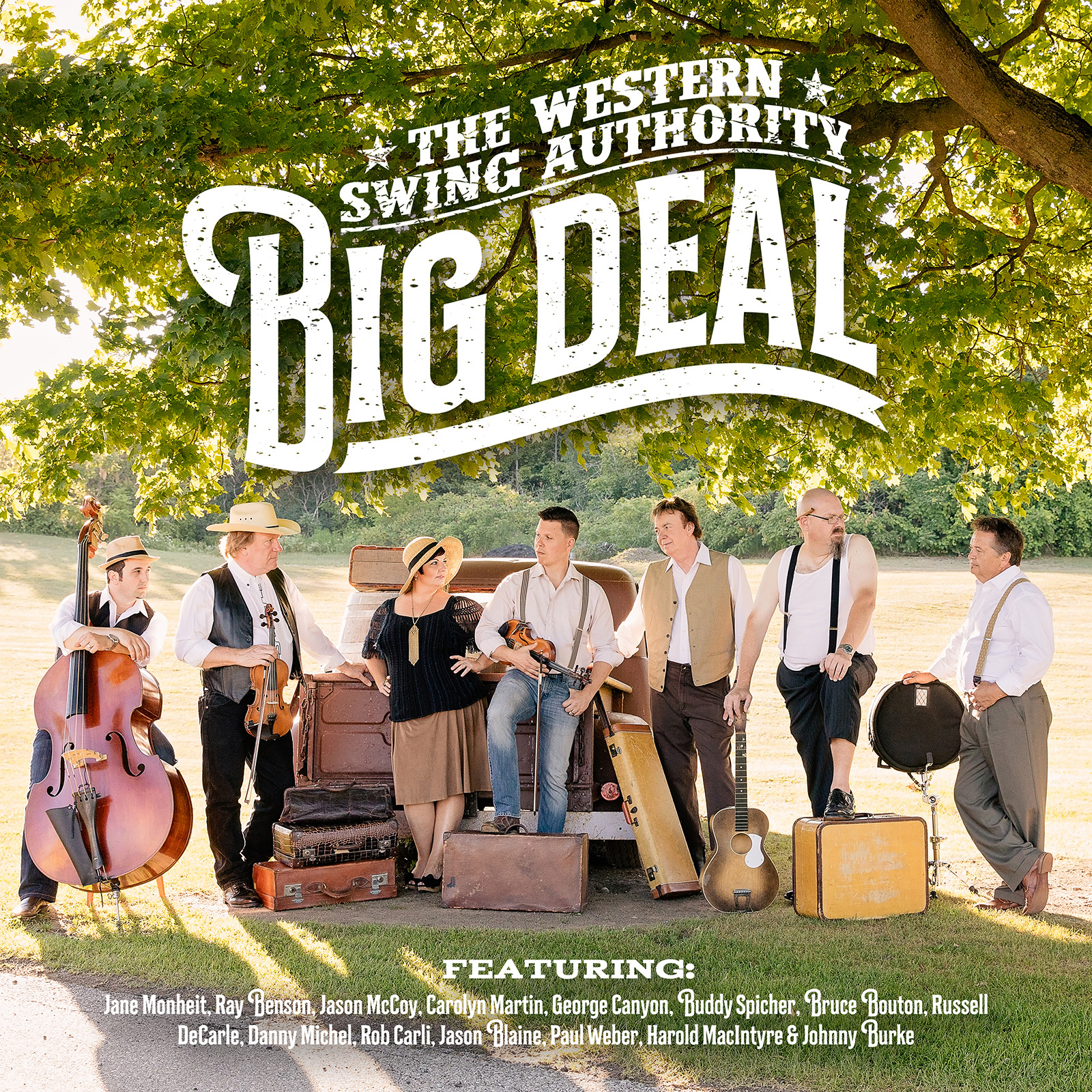 The Western Swing Authority's music is now available for all to hear. Big Deal is a culmination of the hard work and creative energy that the band has accumulated over the years. The ten song effort is peppered with guest stars like Canadian superstar Jason McCoy " Extraordinary", Asleep At The Wheel founder and Texas Swing legend Ray Benson " Dance With Who Brung Ya", Canadian country star George Canyon "Big Balls In Cowtown", Prarie Oyster founder and lead sing Russell DeCarle. "After The Leavin" Jason Blaine, "My Window Faces South", Paul Weber, Harold MacIntyre and Johnny Burke "This Old Bar".
The album was produced at Barrytone Studios and produced by Jason Barry.
This CD is a must for all lovers of good music.
Go to www.thewesternswingauthority.com and getcha one!