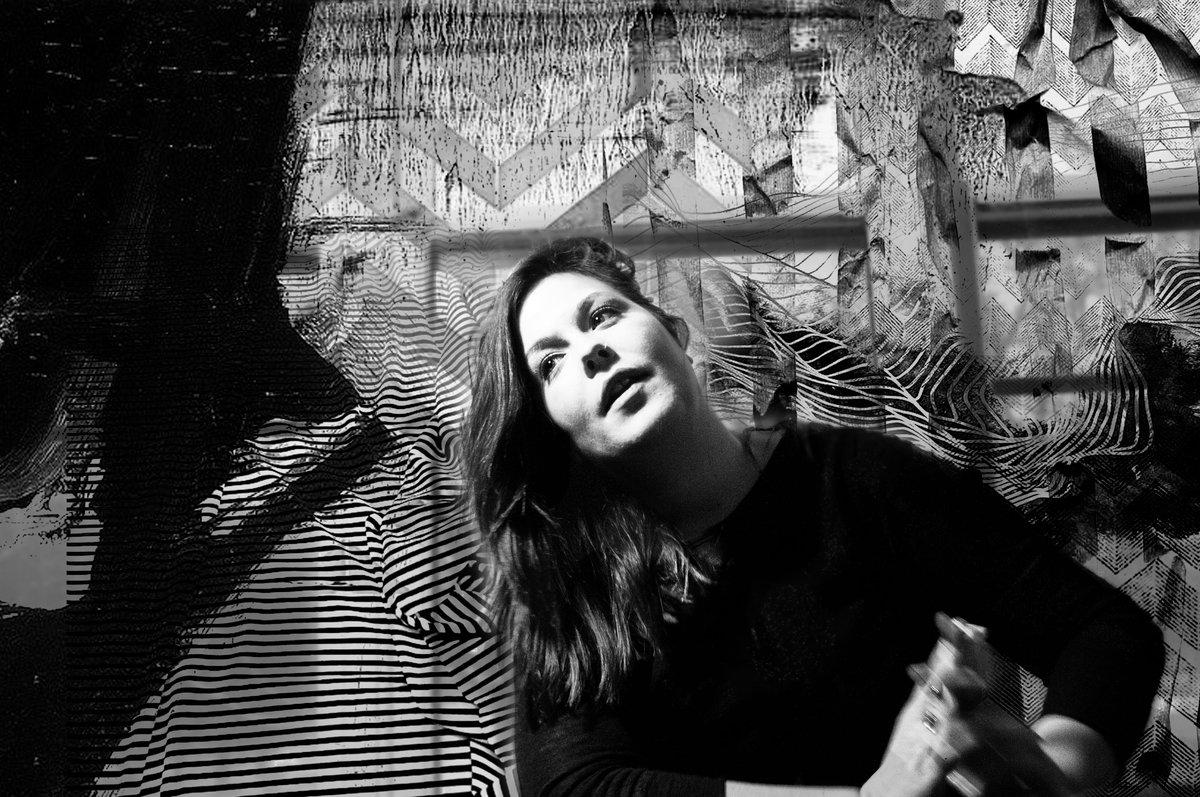 Fri Jan 29, 2021
This week we spotlight Haven on the Queensway 1533 The Queensway Toronto, Ontario
Hours of Operation: Phone: 416-640-2005 Email: info@havenontheq.com.  Open by appointment and pick up only due to COVID-19.
Support your local food bank. The need is dire.
Stepping in with new material from the irrepressible Begonia. In late February of 2020, Begonia (Alexa Dirks) hosted five spectacular sold out shows in her hometown of Winnipeg, which capped off the Fear Live Tour supporting Begonia's acclaimed new record, Fear (out via Rex Baby Records). Those concerts are now available as the Fear Tour Live Album.
The album "comprises my favourite performances from those five nights," says Dirks. "I'm beyond thrilled that we recorded all those shows and now I can put this album out as a way to bittersweetly bid farewell to the Fear era. I was really looking forward to bringing this show on the road this last year and as much as I'm sad we weren't able to, I'm so happy that we get to put this live album out now."
The Fear Tour Live Album will be available on all streaming platforms Friday, January 29. Video of the entire show can also be bought or rented via Vimeo.
Along with the live album, Begonia is also sharing a b-side that didn't end up on the Fear LP titled "Bus".
"I recorded 'Bus' in the same sessions as all the other songs for the Fear album but in the end when I was putting the track listing together it just didn't seem to fit in with the other songs like I originally planned, This song has always held a special place in my heart though and I've been performing it live for a while so I'm super happy to be finally putting it out on its own. It's a song about going out with your friends to try and feel something which I wish I could do right now more than a lot of things... soooo it's kind of a party song and kind of a sad song haha...my favourite."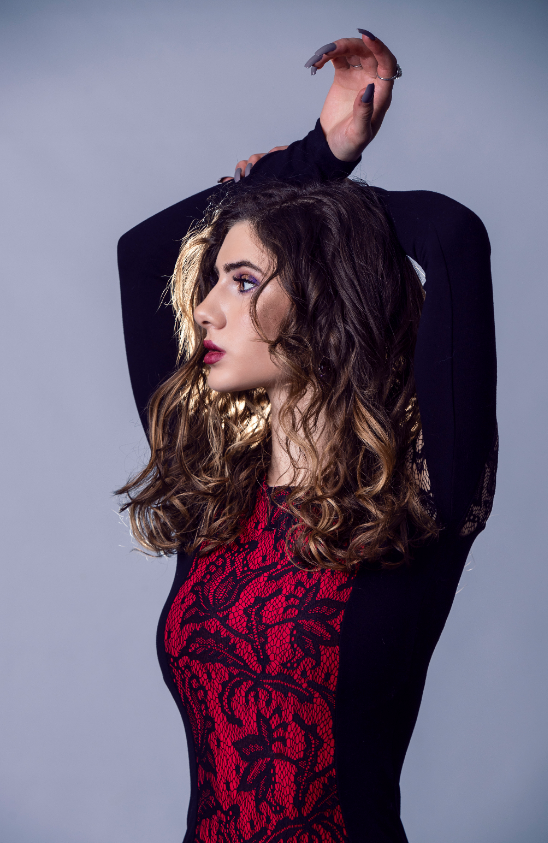 As Begonia, Dirks is bold, brazen with her florid, surprising pop tempered with sensitivity and wisdom. On the LP, Begonia leans hard into a sense of arrival. She wrote and co-produced the record with a familiar team of Matt Schellenberg.
(Royal Canoe) and Matt Peters (Royal Canoe) along with Marcus Paquin (The National, Arcade Fire, Local Natives).
CBC Music Emerging artist Maya Zita is making her way into Toronto's music scene with the release of her first alternative pop single called "Ouija Board" along with the official music video. Maya uses her sassy, edgy vocals to tell the story of toxic summer romances. Written by Maya and produced by award winning producer Harrison Fine and Ben Pelchat, the single encompasses jazzy rustic vibes tied with dark melodies. Though the song has sad connotations, Maya hopes the alternative-pop sounds inspire listeners to live their lives to the fullest even in the darkest of times. The single is now streaming on Apple Music, Spotify and more.
What began as Maya's love for horror films and the mysterious events within turned into her first single. Maya uses the idea of the Ouija Board to tell her story of how she felt like she was the planchet used in the game, and the partner was the ghost who controls where the answers lie. This single focuses on taking your hands off the Ouija Board to gain control of your life even though you lose the person you're attracted to and the lifestyle it comes with. With an emotional lyrical story, Maya mixes in the electric guitar to create an energetic and upbeat melody to inspire listeners to continue to challenge themselves.
"I want to use "Ouija Board" to inspire my listeners by empowering them to make the tough choices in life that leads them to a happier life and self. I want my listeners to understand that no matter how hard life gets there is always a chance for positive growth and change...it's never too late!" 
Maya has been writing songs for many years and finally took the plunge in releasing her first single. With the launch of her music career Maya plans to release new music throughout the year.
The emerging singer/songwriter plans to bring a new alternative sound to the pop music scene. Originally trained as a classical musician, she uses her experiences in practicing an array of genres such as opera, jazz, and musical theatre as inspiration for her performances.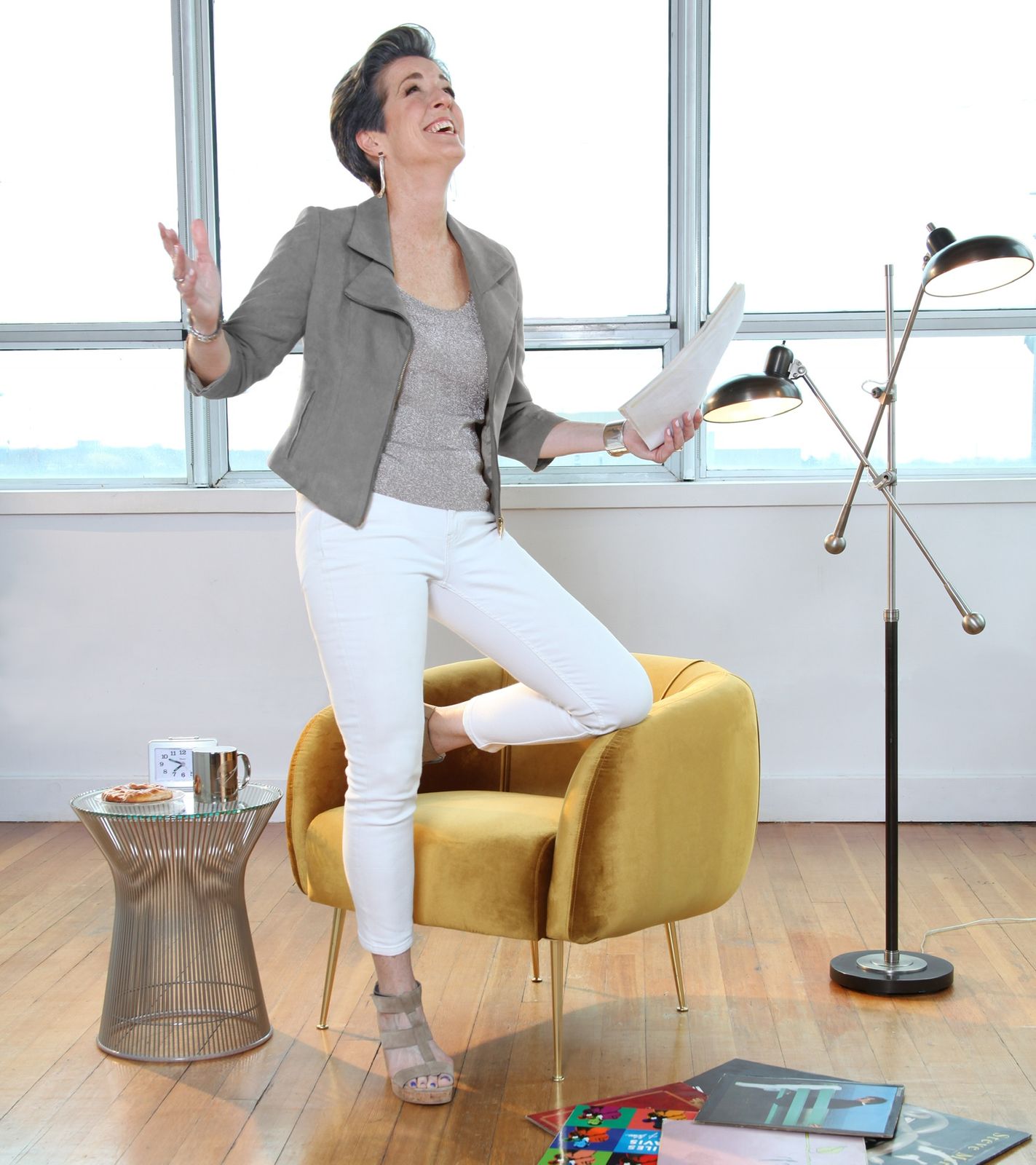 Jazz vocalist Denise Leslie is back with a new single, "Reminiscing" premiering Sunday Feb 14th, Valentines' Day.
Leslie reports they miraculously managed to film the video under strict Covid rules. (Trick is getting family to pitch in!)
Also on Valentine's Day, 7:30 pm, Leslie will be featured along with 12 other Mississauga performers in a video organized by Ron Duquette celebrating Hazel McCallion's 100th Birthday!  The band just recorded their tune at MetalWorks Studio last week.  This will be featured on MAC's Facebook and YouTube channels. Another also, debut album One Fine Morning is being dusted off for another run at the charts. Ears to the ground, y'all.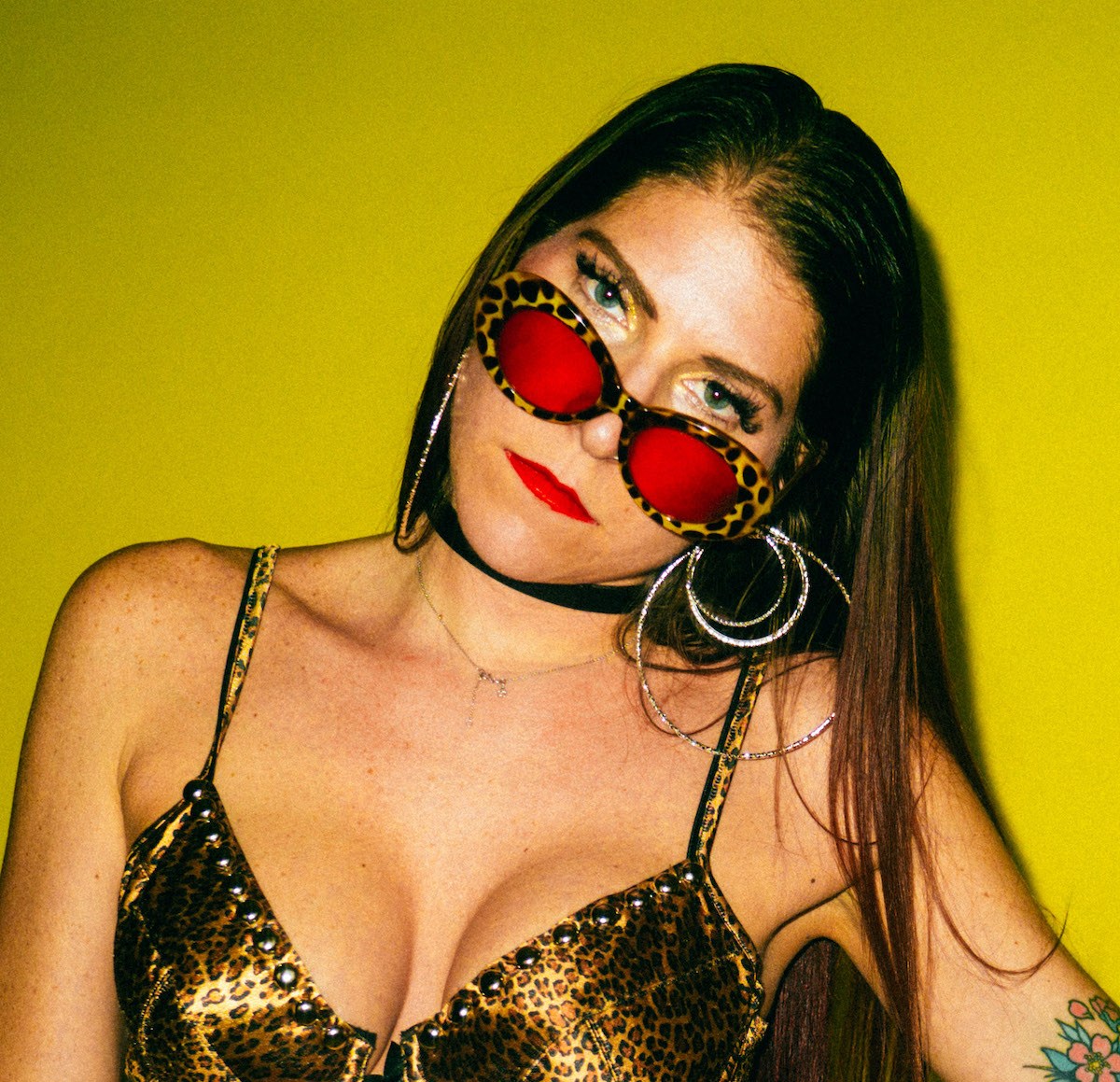 This one would have us believe that a hardnosed blues shouter would have a song with the snowflakey title of "Be Careful With My Heart" but here we are, The singer/ songwriter is Melanie? and this is her latest single — available now!
Adding to her 500,000+ streams and counting, the new bluesy pop ballad is chocked full of emotion, tasty guitar leads and a simple, yet groovy bass line. It's all par for the musical course for the Toronto-based artist (Melanie Goldman) who Clash Magazine recently described as "defiant in her outlook, staunch in her approach, and completely, utterly ruthless in her execution."
Melanie? says her music has been influenced overall by not only a variety of classic rock legends like Robert Plant and Kurt Cobain, but modern trailblazers as well, such as Alabama Shakes, the Marcus King Band and the legendary Leon Bridges. The avid mental health advocate describes her overall sound as not just "rock," but "blues," "pop," "growth" and "self-love."
As a psychotherapist in training and an avid mental health advocate, Melanie? understands the importance of keeping healthy and staying productive during the COVID-19 pandemic, which is why she's been focused so hard on making music for her fans.
In addition to that, she launched a fundraiser last May to help support the Unison Benevolent fund's COVID-19 Relief Project by selling masks with her own logo on them. 100% of proceeds went to the cause and helped her well surpass a $10,000 CAD goal; to help out with the good cause, Spotify pledged to match every donation dollar for dollar and in the end, helped raise a whopping $15,000 overall.
Though Melanie?'s Masks for Music fundraiser is now closed, for those who missed out on the masks, they are still available to order via Melanie?'s GoFundMe page.
Prior to the Mask for Music campaign, Melanie? released 2020's "Love Sucks" as a Valentine's Day single for her fans. The groovy and infectious foot-tapping tune followed the release of the 2019 debut single, "Yeah Yeah." On top of that, Melanie? has a trio of demos for fans to hear on her official website.
So wadda I know? Turns out the lady can handle a pop ballad convincingly.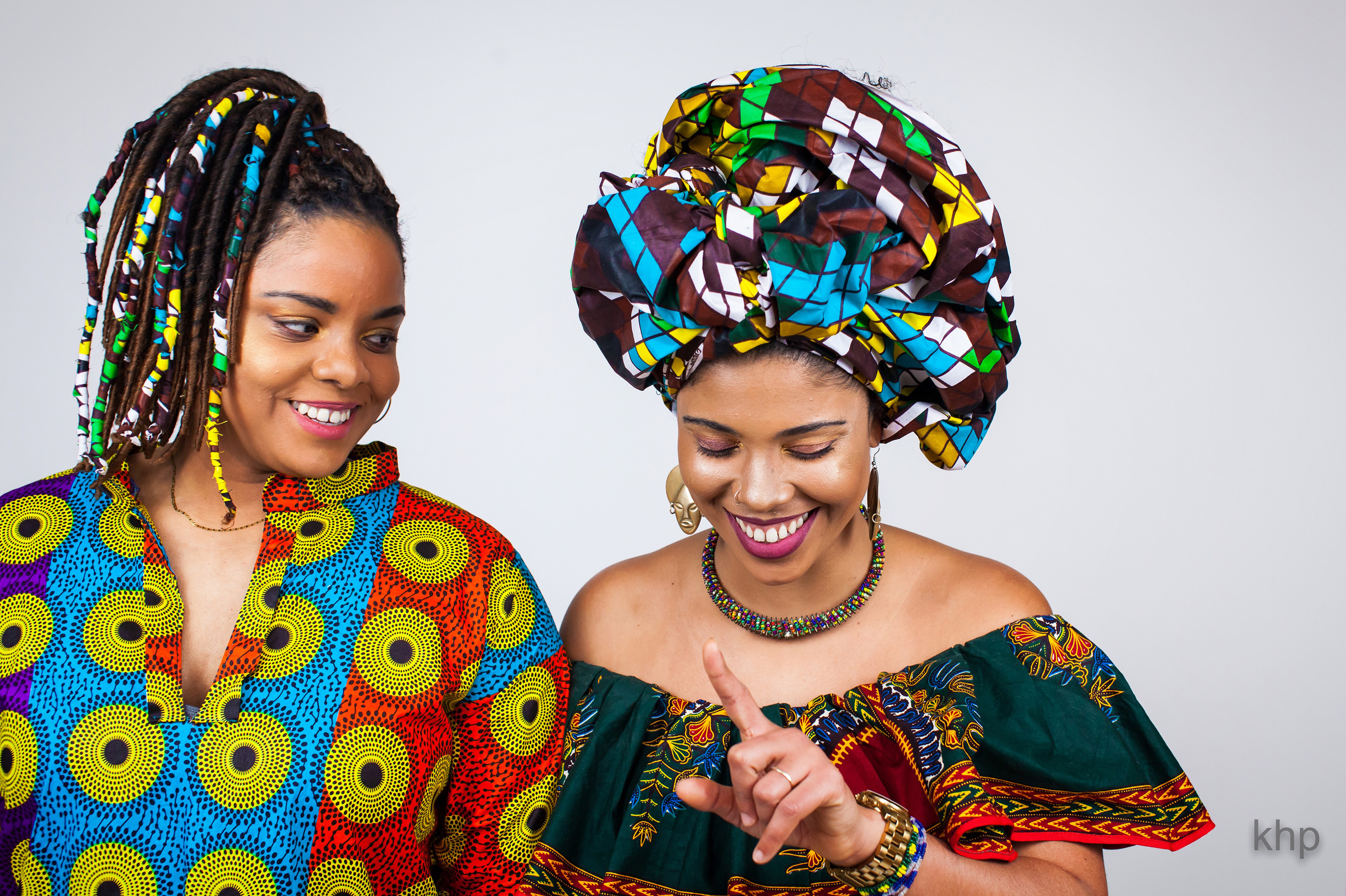 Following a successful first year, organizers of the Second Annual SPEAK MUSIC Be Kind Festival – taking place February 5-6, 2021, as a free, virtual event – are excited to announce a sensational lineup and proudly declare once again, it's diverse, and gender-balanced! Artists including Alysha Brilla, OKAN, Nick Sherman, Mimi O'Bonsawin, Desirée Dawson, JV's Boogaloo Squad and more, will be presented in pre-recorded video performances, from our festival website to our SPEAK Music Be Kind YouTube channel. All net proceeds and individual donations this year, will go to Black Lives Matter Canada in response to the current climate and as part of Black History Month.
For more information on the festival and for updates, please visit website www.speakmusicbekindfest.com
The 2021 edition continues the non-gender specific, diversity-supporting approach of the inaugural festival. Among the highly varied performers are: Al Qahwa ensemble who brings us original and traditional songs from Syria, Egypt and Iraq; three-time JUNO Award nominated Alysha Brilla, who blends global roots sounds with expansive lyrical themes and meditative undertones; Communism, which features party music with reactive psychedelic projections; Vancouver's Desirée Dawson, who won the CBC Searchlight contest in 2016, soothes the savage beast with her healing sound; Emilyn Stam and John David Williams, whose latest album Honeywood merges the sounds of clarinet, violin, and accordions showcasing original compositions and traditional tunes for European folk dances ("Bal Folk"). Honeywood is nominated for a Canadian Folk Music Award.
JV's Boogaloo Squad showcases a soulful sound featuring Visentin's massive Hammond B3 organ skills; Mama's Broke is a powerful Montreal-based folk duo that delivers a compelling performance with heart and raw energy using fiddle, banjo, and mandolin; award-winning roots songstress Mimi O'Bonsawin sings songs that are heavily influenced by her French Canadian and Abenaki roots, Nick Sherman tells stories of the remote north, celebrating the tenacity and resilience it takes to survive it, with a haunting, hardcore, and gospel-informed folk-rock sound; The JUNO-nominated women-led ensemble OKAN fuses Afro-Cuban roots with jazz, folk and global rhythms, in songs about immigration, courage and love. 
There's something for everyone to enjoy at the virtual SPEAK Music Be Kind Festival. It's the ultimate event for anyone seeking new and exciting things to do during lockdown, and who want to contribute to a kind and respectful atmosphere.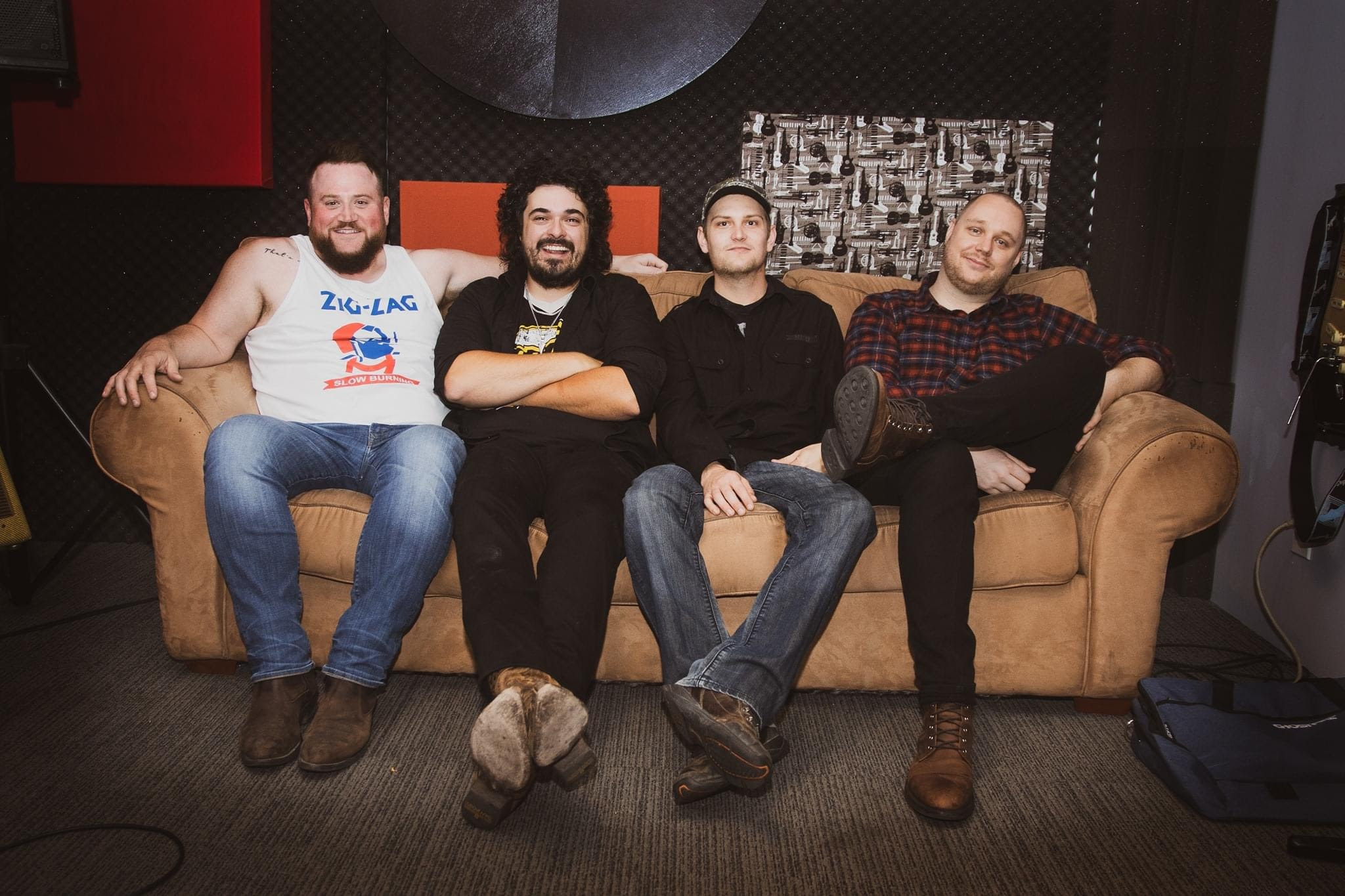 Blackwater Cobra is the band name of the week and belongs to a Mississauga quintet with rowdy on their minds and stirring music in their fingers.  Here's what they know:  "Music is the best medicine there is. Our new song, "Guy Like Me," is a feel-good song about the endless possibility of our lives. It's a story of a young man joining a country rock band and leaving his home for a lifetime on the road, enjoying it as much as he can while it lasts. None of us make it out alive, so be yourself and forget about being judged by others.
 I wrote this song one Friday night, sitting around the house listening to music. I was just so enthusiastic about finally having the kickass band I've always wanted but struggled so hard to find. This tune is really just about what goes on inside my head every day."
"We hope this song will cheer you up if you're in a bad mood or be your go-to song while you and your friends finish off that last bottle of whiskey. In a time where it is almost frowned upon for having too good of a time, crank up the tunes and embrace all that life has to offer."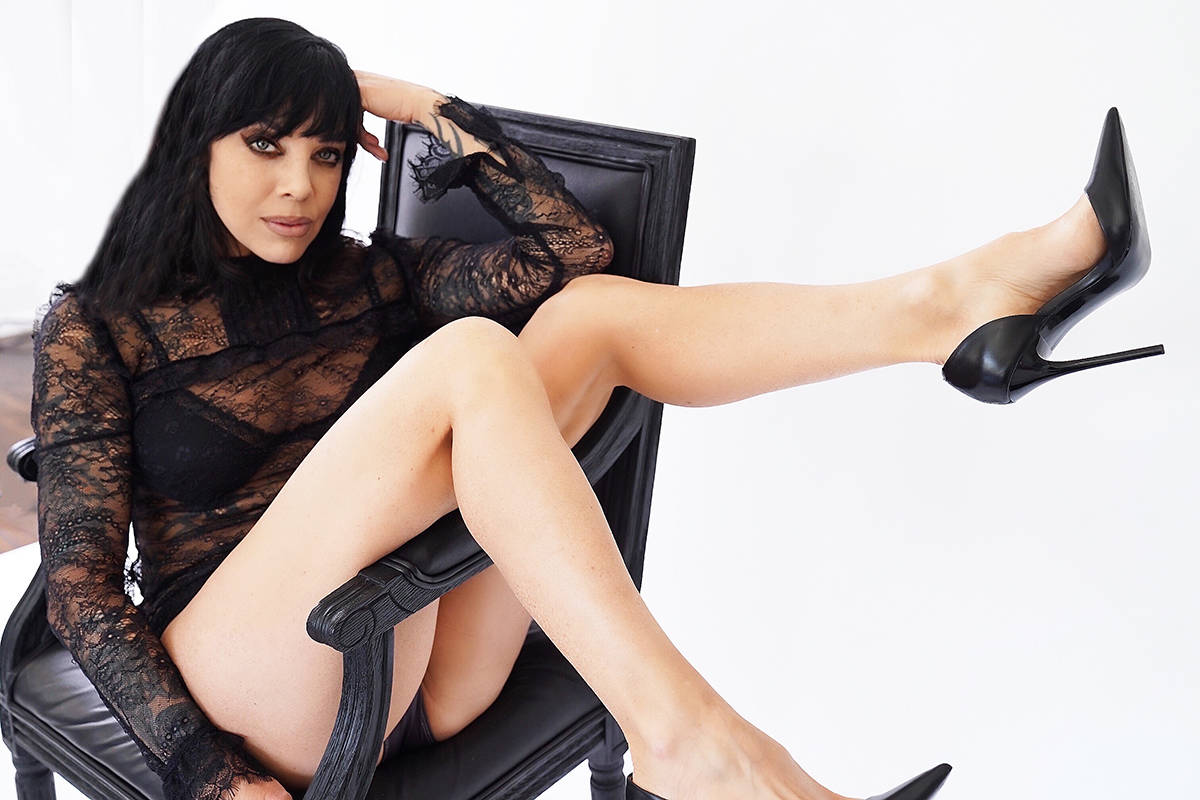 Speaking of rowdy, "This is a love song, even though it makes reference to a felony or mischief," multi-Gold and Platinum-selling Canadian rock star, author, songwriter, manager, producer, human and animal rights activist Bif Naked says of her new single, "Broke into Your Car".
"Whoopsie! But yes, it really is a nod to the lengths a smitten person — in this case, moi — would go to gain the attention and affection of their crush. I love the imagery of sitting in the back of one's love interest's car, perhaps leaving Polaroid pictures (among other things) behind…The height of romance!"
The song follows 2020's release of "JIM," and a year of continued immersion in the community as a prominent activist. "Originally I considered releasing this track last Spring, but with the ongoing pandemic, it seemed unimportant to me.
"As the summer went along and all of the social unrest and racial awakening that was beginning to really make change, my focus became less about my new album and more about being in the community. That has not changed.
"Eventually, we had scheduled a live performance December 30th that was postponed due to a new lockdown to try and curb rising COVID-19 numbers. This song was set to be a surprise during that performance, but I decided to release it now anyway and share some joy."
Both "Broke into Your Car" and "JIM" serve as prime preview into Bif's forthcoming full-length offering, Champion.
Her eleventh studio release, the album wastes no time revealing Canada's 'Princess of Everything' remains in her rightful throne, reigning rock supreme and as strong as ever.
"When writing new songs for CHAMPION, I always try to meet every song where it is, both in style and vibe. I Broke Into Your Car Last Night' is definitely a departure from the rock songs on the rest of the record, but love the chance to do lots of different things on each release, and Champion  is no different."
As a title for Bif, Champion couldn't be more fitting for arguably one of the nation's most recognized and beloved entertainment industry icons whose personal story provides endless inspiration.
For the entirety of her prolific career — and interconnected in such a woven way only one of the country's most unforgettable and inspiring women can accomplish — Bif has documented her journey in a deeply personal, highly relatable and inclusive way, covering topics that allow her truths to be a source of empowerment for fans.
"I'm still fighting," she says of the album, and career at large. "I'm still swinging as a legacy artist… An O.G. At this stage of the game, I am a Champion.
"I've never allowed myself to be limited, and the direction of this new album was from experimenting and being fearless. I'm excited by it, and fiercely proud of these tracks."
Support the music. Support your local food bank.