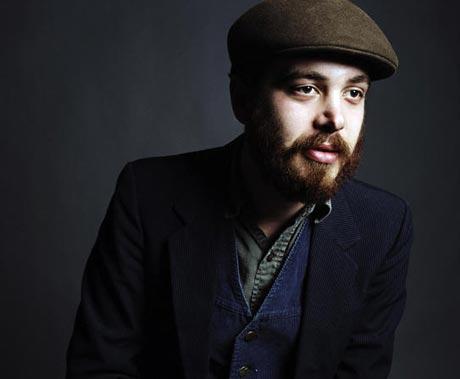 Sat Oct 19, 2019
So noted iconoclast and ex-Deadly Snakes frontman André Ethier celebrates the release of new album Croak In The Weeds with the new video for "Froggy". Of the track, Ethier says : "It's like Froggy Went a Courtin' except this time Froggy is courtin' existential collapse. "
Watch Froggy here https://www.youtube.com/watch?v=P-nsvjxp3Ls
Out via Telephone Explosion Records, Croak In The Weeds was created in collaboration with Sandro Perri (producer) at his Toronto studio in late 2018 / early 2019.
About the album Ethier sez. "I was imagining a pond at the swamp. A pond gets murkier the deeper you dive. Frogs are amphibians. They're in and out of the pond like it's no big deal, but we stay mostly on the shore and only peer in. Then, when the weather is right, the pond rises in a mist and we can breathe it too. We can be in the pond but also on the shore."
Croak In The Weeds continues Ethier and Perri's musical relationship which was originally established on 2017's Under Grape Leaves. Croak expands upon that album, deconstructing synthetic elements to a point of raw organic beauty. Lyrically, André's approach has shifted to the natural world, focusing heavily on flora and fauna. Almost every track on the 34-minute album references animals, with central characters ranging from pigs to dragons.
This is André's third attempt at a trilogy of records. Previous attempts have stalled for various reasons; disillusionment with genre, unrealistic sense of self, arachnophobia... Though it would not be inaccurate to suggest that he now has completed a trilogy of unfinished trilogies (he would thank you for your optimistic reasoning,) and is still planning to finish this one. Regarding trilogies, André opines: "In the first you establish the tools and build yourself a room, in the sequel you live in the room and imagine what's outside, finally in the third.... you escape?"
He doesn't know, he has never gone all the way…
Ethier began his career releasing four albums with seminal garage-rockers The Deadly Snakes, the last of which, 2005's Porcella, was Polaris Music Prize-shortlisted in the award's inaugural year. He then released five solo albums, taking a nine-year hiatus from releasing music after the third to raise a family. In 2018, he returned with Under Grape Leaves and a sound that fell directly in-line with the thickly stroked and wryly humorous characters in his newly discovered style of painting, revealing a new world that is connected both sonically and visually. Anyone who listens to André's recent work will attest to the fact he has undergone a musical resurgence. The work has never felt as fresh, full of life and truly unique as it does today.
This one's from a prog rock crew from the Ukraine.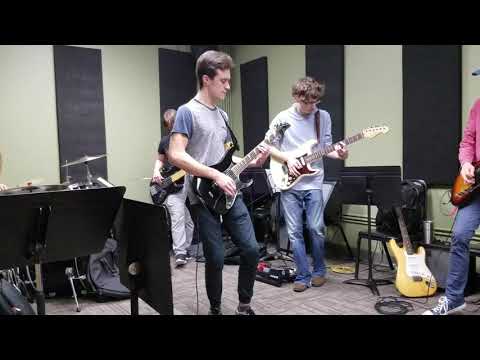 "Greetings from Ukraine and Modern-Rock Ensemble!. Because of your interest in progressive rock (which I have never publicly admitted to}, we would like to propose for your kind attention the new album by Ukrainian progressive rock project Modern-Rock Ensemble - a 78 minutes-long suite called "Night Dreams & Wishes".
"Modern-Rock Ensemble is a musical project of Ukrainian composer, poet, keyboard/guitar player and producer Vladimir Gorashchenko. Many prominent Ukrainian rock and jazz musicians were involved in this album, but due to his vision of symphonic progressive rock, Vladimir also invited strings, and in this release, the string quintet is going through a transformation from chamber music to hard rock and avant-garde. Sean Timms (Unitopia, Southern Empire, Damanek) assisted Vladimir in mixing and sound production, Brody Green (Southern Empire) played drums on a number of pieces, while legendary Ukrainian guitar player Enver Izmaylov with his tapping technique, and the aggressive and explosive Max Velychko (Karfagen, Sunchild, Modern-Rock Ensemble, Inside the Sound) also contributed guitar.
According to the different moods of the suite, different night dreams, the listener will experience different atmospheres, ambiences and styles.
The digital version of the album was released on the 5th of September 2019 and is now available at Youtube and Bandcamp. The physical CD will be available next week and is a double-sided digipack with an additional poster and extraordinary artwork.
"There were Great Days for Art-rock/Progressive rock in the Seventies, but these days progressive rock needs all the support it can, so it would be highly appreciated if you could review "Night Dreams & Wishes".
Can't do that yet but will say the flavour is more Saga than Rush, with a meaty layer of Euro-Industrial and generous saltings of Eno throughout.
Check Night, Universe and Our Inner Space.   https://www.youtube.com/watch?v=V6Ds14TJhvg
Check Dark Kingdom and the Evil King.   https://www.youtube.com/watch?v=cQd2YiRaab8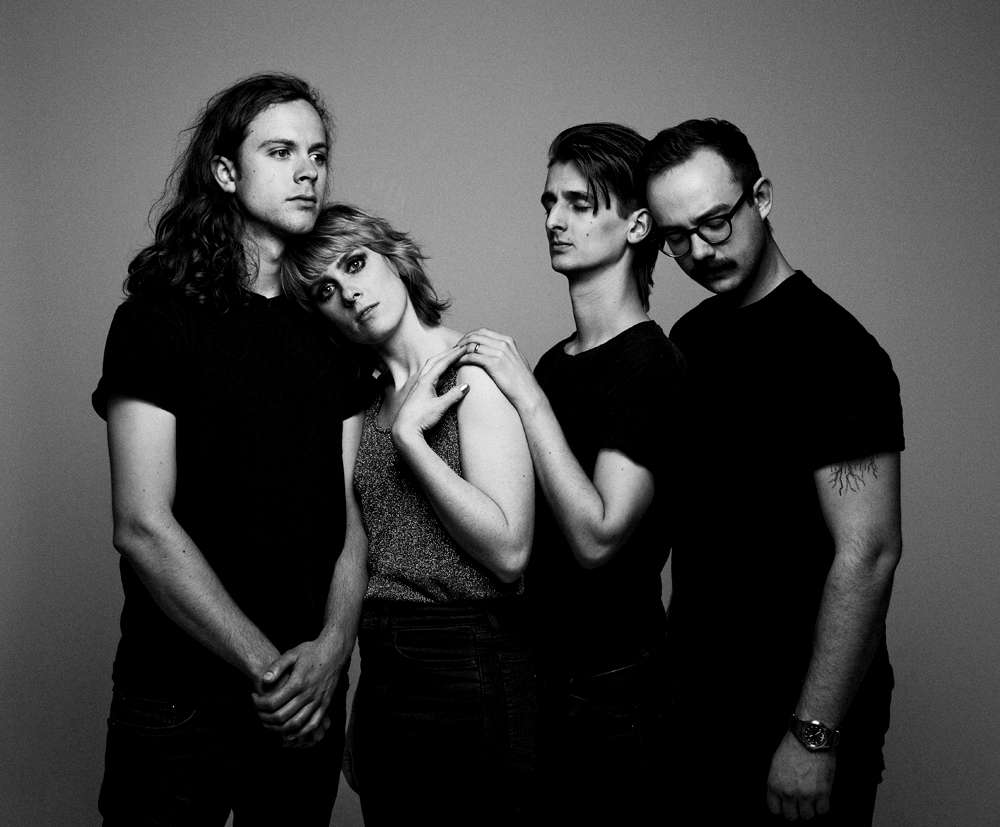 For whatever reason, Hamilton's Ellevator have taken time out from honing their specific sound to release a cover of Kate Bush's "Running Up That Hill." The band has been playing the song live for a few years now but felt it was time to finally release a proper studio version.
"Kate Bush is a genius," the band says. "That term gets used cheaply on lesser minds, but Kate's the genuine article. She topped her first chart at 19, and in an era of young women's voices being tightly
managed by company men, Kate remained an iconoclast. She was unafraid to tackle topics like murder, religion, incest and homosexuality in her work (not exactly the MO for pop stars of the day). 'Running Up That Hill' is as visceral and captivating now as the day it was released: the mark of a true auteur. We think it's about the messy work of understanding each other's pain across the deep lines of identity."
Check "Running Up That Hill" here https://www.youtube.com/watch?v=nyiEe_3NsSU
Currently on tour in Western Canada and the U.S. supporting Banners, Ellevator will be making stops in Edmonton, Calgary, and Vancouver.
 Led by the haunting and ethereal vocals of Nabi Sue Bersche, Ellevator strikes a balance between catchy indie rock bands of the early aughts (Metric, Yeah Yeah Yeah's) at their best and radio rock hit-makers (Arkells, Sam Roberts). The band has been hard at work in the studio over the summer, including some sessions with Chris Walla (Death Cab For Cutie) and hope to have new music to share next year. The good news here is Bersche manages a faithful rendition in spirit, without going all gushy about it.
Ellevator On Tour
Oct 17 - Los Angeles, CA @ The Echo
Oct 18 - Phoenix, AZ @ Valley Bar
Oct 22 - Austin, TX @ Stubb's Jr.
Oct 23 - Dallas, TX @ Cambridge Room (House of Blues)
"There's zero ambiguity on this single. The combination of Elivia and Anita Cazzola is powerful to listen to. It's strong, confident. You know deep inside WHO you are. You know deep inside WHAT you can be."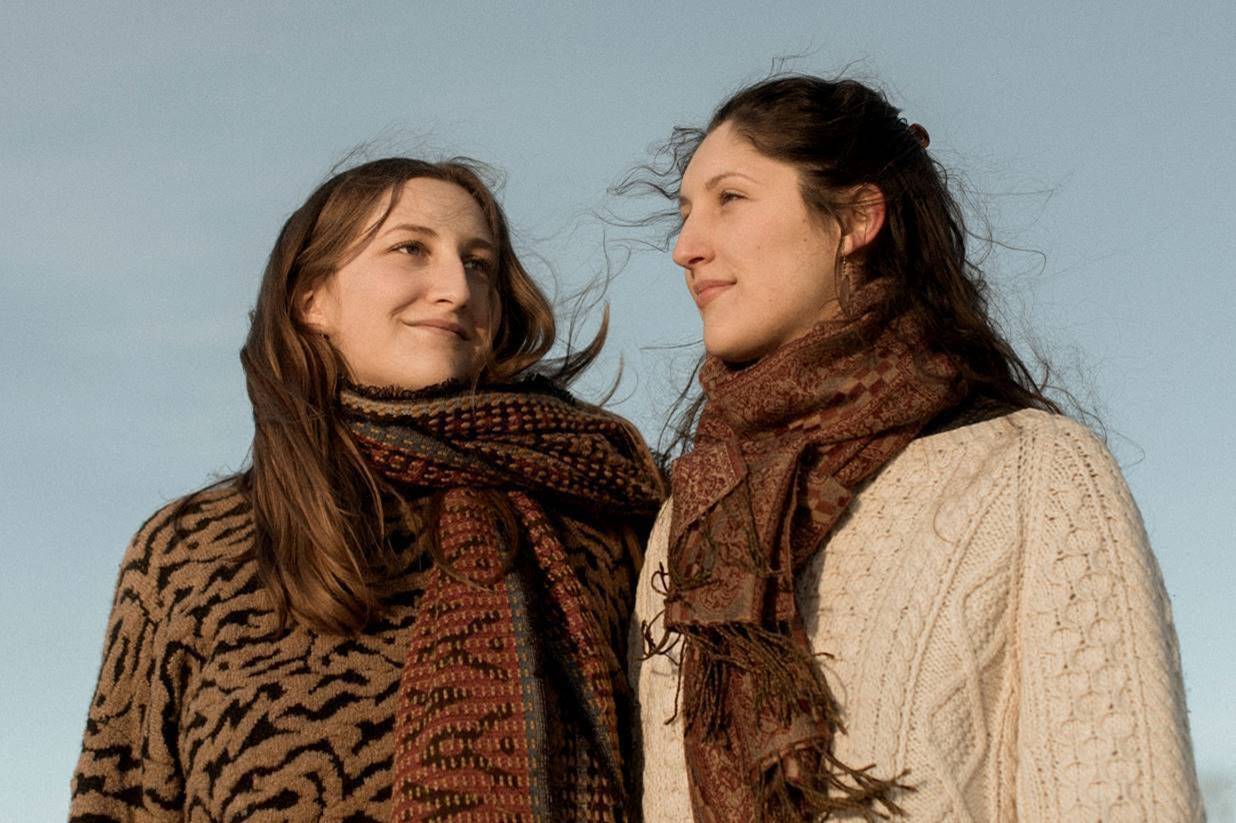 New to me but highly recommended, The Lifers, led by sisters Liv and Anita Cazzola, are an art-folk collective from Guelph, Ontario. Their intertwined voices dynamically convey vulnerability and strength, confronting the fragility of our world and ourselves. Canadian Folk Music Award nominee (Emerging Artist of the Year, 2018) and folk festival favourite The Lifers share stories that juxtapose tenderness and explosive energy, sometimes within a single breath. Folk music has never sounded so immediate.
This is why The Lifers' new single, "Tip "is getting noticed in all the right places. It's an enviro-political outcry in the face of the current Global Climate Emergency. Shedding light on the seemingly small yet compounding choices we all make, "Tip" is a wake-up call to all humanity – voters and elected officials alike – who must work together to create positive, necessary, immediate, harmonious change. "Tip" is fervent, with ethereal synths and samples swirling amongst harp-inspired ukulele, haunting banjo, trembling cello, tidal percussion and foreboding electric guitar - a musical ecosystem on the brink of collapse.
Tip was released September 27th - the final day of Global Climate Strike Week - to punctuate the most pivotal issue of the Federal Election on October 21, 2019.  The ladies just don't talk about it. All proceeds from downloads, airplay and streams of "Tip" will go to Extinction Rebellion.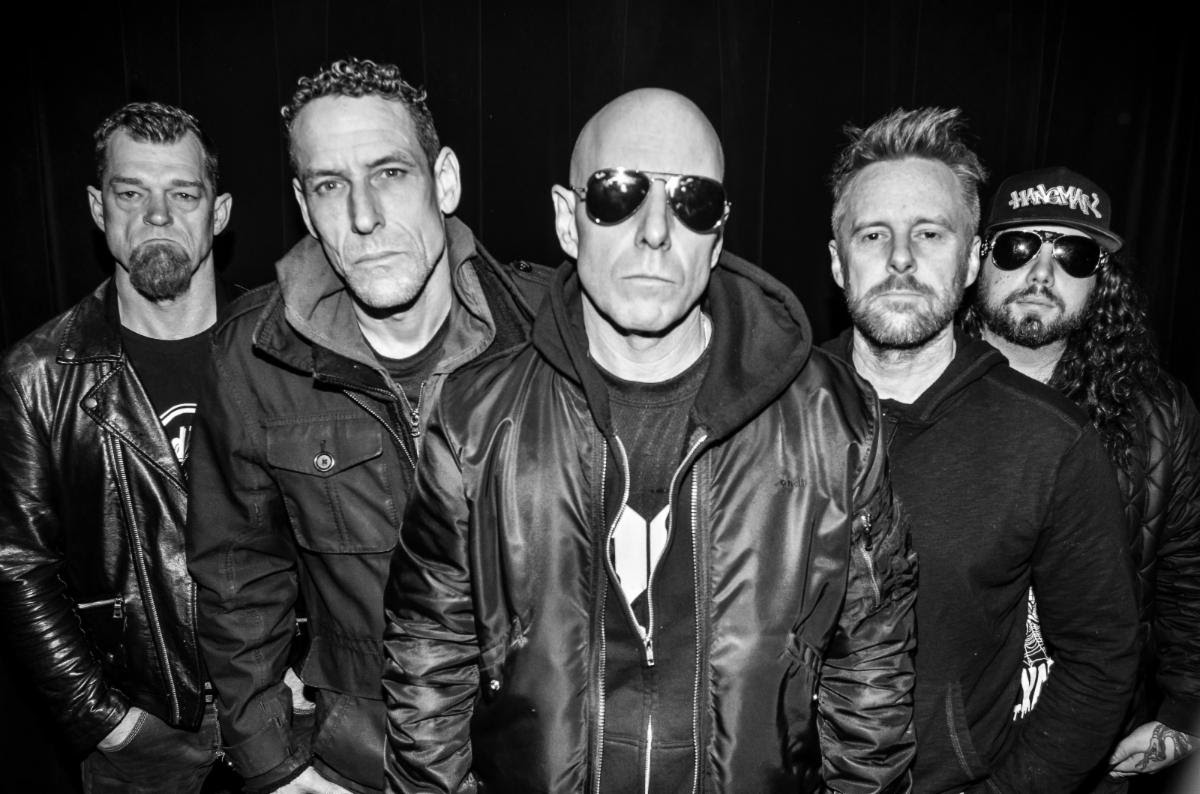 Shit disturbers of another kind, The Headstones are following up their successful 2017 release Little Army, which produced the number 1 hit "Devil's On Fire" and a sold-out national tour, with brand new studio album PEOPLESKILLS due October 25 via Cadence Recordings/Known Accomplice.
In the band's own words, "PEOPLESKILLS is an obsessive dissection of lyric and melody. It's an intensely honest record that showcases our evolution as songwriters, musicians and friends."
First single "Leave It All Behind, "quickly climbed the radio charts hitting #10 and still going up. The visuals perfectly bring the song to life. Directed by Gord Hawkins, the video was shot at the Kingston Penitentiary, the decommissioned former maximum security prison, serves as the ideal location to capture the claustrophobic quality of being trapped - both metaphorically and physically - and the instinctive drive to persevere.
Watch 'Leave It All Behind' https://www.youtube.com/watch?v=PObzzCPAc7A
The Headstones have a recording career that spans three decades eight albums and multiple chart-topping singles; however Little Army is the band's highest-debuting full-length in over a decade, hitting #3 on the Alternative Album Charts and #13 on The Current Album Charts. Lead single "Devil's on Fire" lived in the Top 5 on the Canadian Active Rock Radio Charts for 20 weeks, and sat at #1 for three weeks. PEOPLESKILLS stays true to the Headstones DIY and punk rock attitude and just could be the band's biggest record yet.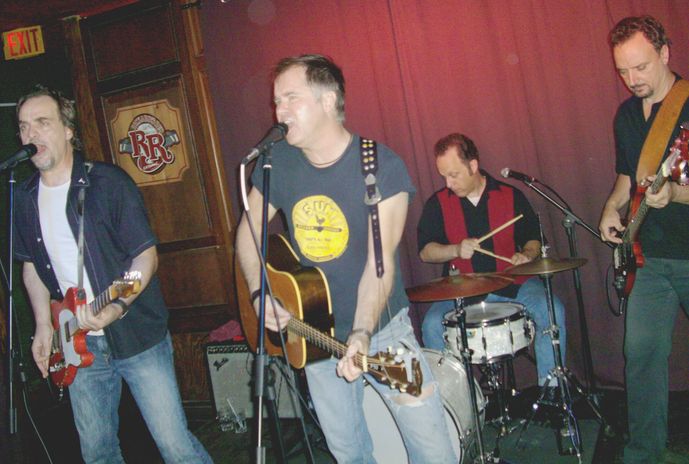 BITS'N'PIECES….Former East Side homie Kevin Jollimore's back round the way so Sin City Boys will be cranking it up in Toronto for a surprise matinee at The Eton House, 710 Danforth Avenue. Lots of new tunes from an upcoming album, plus the old favourites. There will be rock'n'roll, drinking, dancing and people you know. Saturday, October 26, 4 PM…..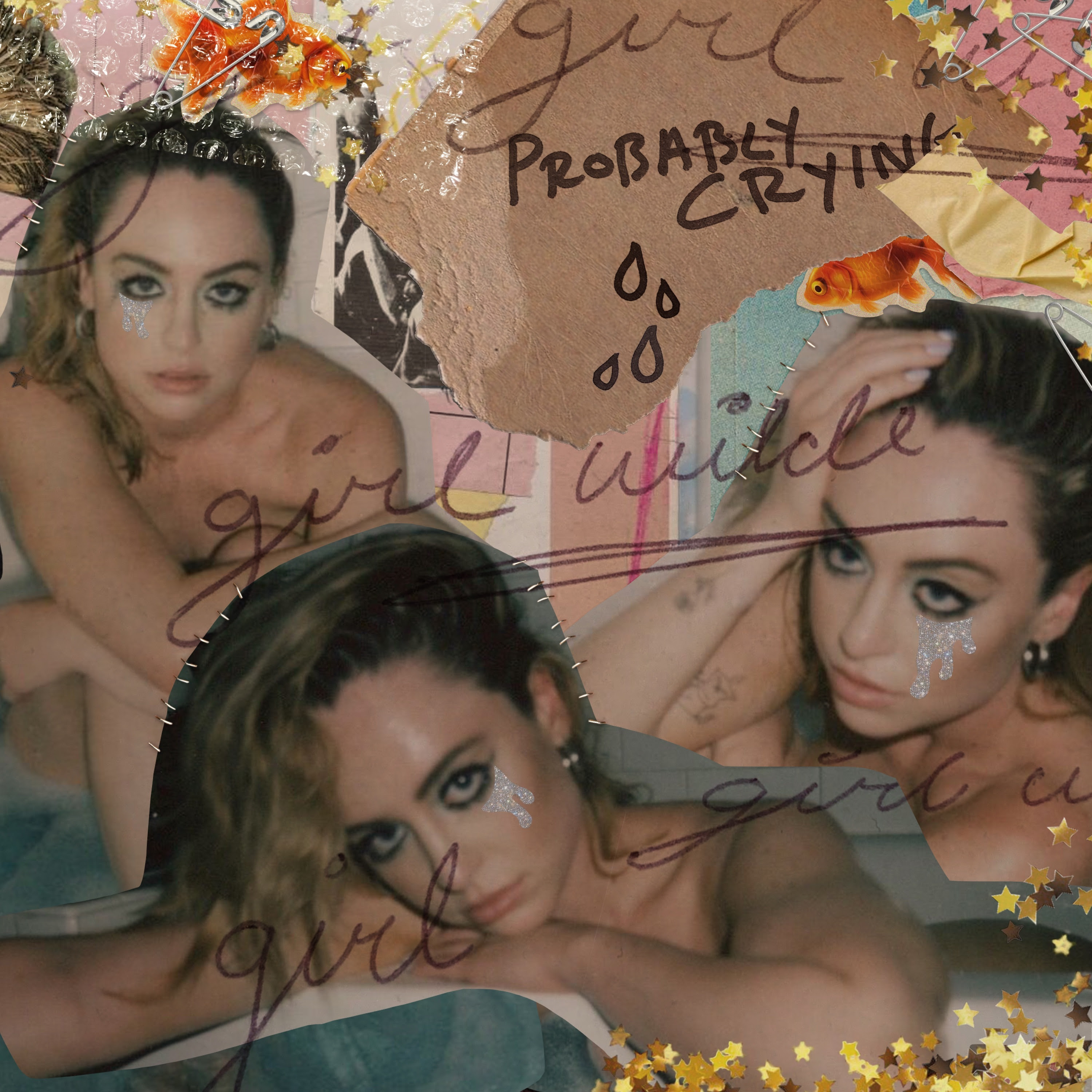 Angst-pop powerhouse Girl Wilde is revealing her debut EP, Probably Crying, out on all streaming platforms today. The EP features three previously released singles, "Probably Crying," "WeT" and "I Don't Wanna Die," as well as two brand new tracks, "BATSHiT" and "Killing Time."…Probably Crying captures the good, the bad, and the ugly of the human experience. Girl Wilde approaches the oft-taboo topics of depression, anxiety, and female sex positivity with radiant confidence. Her musicality is equally as rebellious, blurring genre boundaries with bombastic punk-inspired riffs, electro-pop melodies, and 90s indie-rock nostalgia. The EP sees Girl Wilde emerging through a therapeutic journey of self-discovery, which she explains in the following statement: "For many years I felt like my voice had been stifled and I can proudly say that this EP is my first step towards freedom. I am excited to finally speak my truth and unapologetically be myself."
Wilde has a sonic physicality that is unrestricted by genre, expectations, and trends. With vocal chops in the Gwen Stefani wheelhouse and a 'tude to match, the LA-based artist taps into a 90s alt-rock nostalgia, fusing it with shimmery pop melodies. ….…..great double bill out on the road right now, featuring a disparate pair of ladies known for their own things.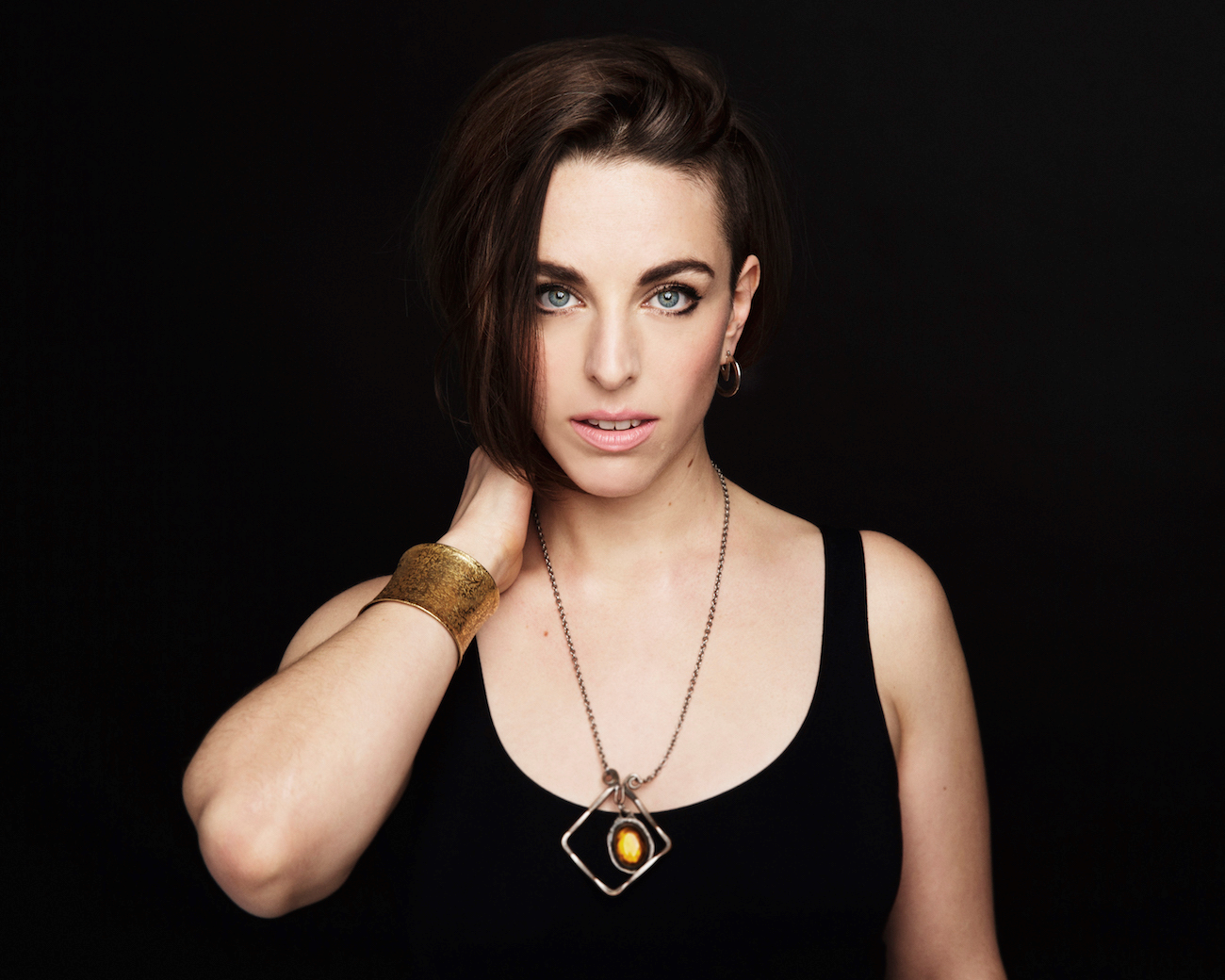 Montreal born multi-instrumentalist and singer /songwriter Anna Atkinson trained as a classical violist, creates music that combines elements of art song, minimalism and electro-pop. She has released two albums: Mooniture (2011) and Sky Stacked Full (2016).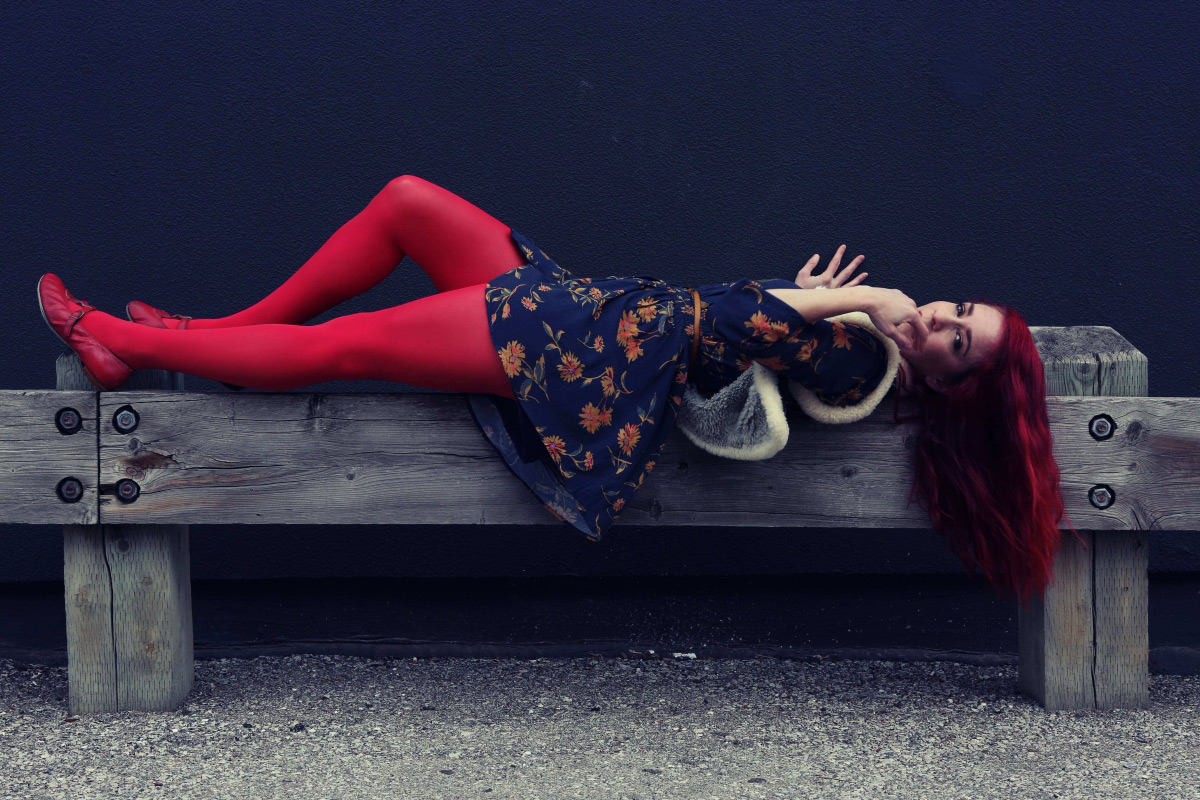 Vancouver artist Jessica Stuart Few, having made a name for herself through signature rhythmic and harmonically adventurous art pop, has now joined forces with prolific producer/songwriter Robyn Dell'Unto to become Jessa, smashing layers of playful guitars and vocals into an indie-pop package, singing about trying to keep the joy in everyday life while navigating this weird world and all of its curve-balls.
Anna Atkinson/Jessa On Tour
Oct 21 Montreal: La Sotterenea w/ JESSA
Oct 22 Ottawa: Avant-Garde Bar w/ JESSA + Ryan
Oct 23 Peterborough: The Sapphire Room w/ JESSA
Oct 24 Toronto: TRANZAC Club w/ JESSA
Oct 25 Kitchener: Cafe Pyrus w/ JESSA
Oct 25 Hamilton: Lukaya Café w/ JESSA
Oct 26 Kingston: Musiikki Café w/ JESSA
Nov 12 Vancouver: Gold Saucer Studio - Sawdust Collector Series
Nov 23 Victoria: Vinyl Envy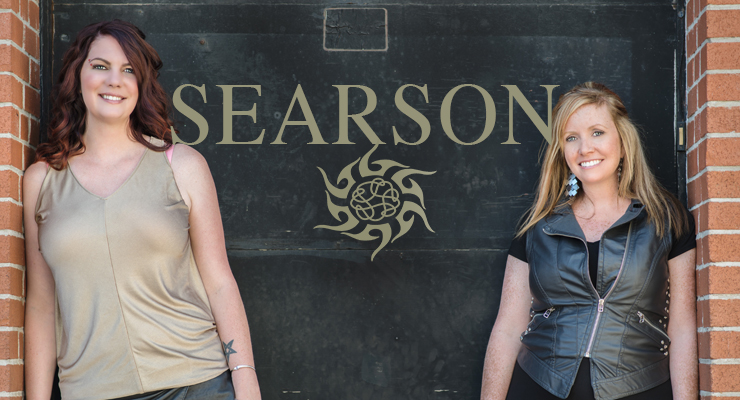 Canadian Celtic pop trio, sisters Colleen Searson (fiddle) and Erin Searson (piano and tenor guitar) plus multi-instrumentalist Kian Byrne, released Live at The Neat Café, their milestone, 10th full-length album, as well as their first live performance DVD, on September 27. Both recordings document their performance in front of a live Ottawa Valley audience at the historical Neat Café Coffee Shop in Burnstown, Ontario. The album includes a mix of traditional and original instrumental and vocal selections and will be available on Spotify, Apple Music / iTunes and all platforms where music is streamed or downloaded.
Hailing from the Ottawa Valley, Ontario, Canada, and immersed in the Ottawa Valley music tradition their entire lives, sisters Colleen and Erin Searson have been performing and competing in music and step dance contests since a very young age, which proved to be beneficial in making them the accomplished musicians they are today. The sisters' love of incorporating their Ottawa Valley music with Celtic, East Coast, Scottish, and various other genres caused them to expand their musical horizons, and the result is a sound all their own, which includes poignant compositions by both women. "The most satisfying part of performing live is seeing our fans singing along to songs that we've written, and requesting fiddle tunes that we wrote," Erin says, and Colleen chimes in, "Absolutely. There's nothing better than seeing the audience emotionally involved in your live show."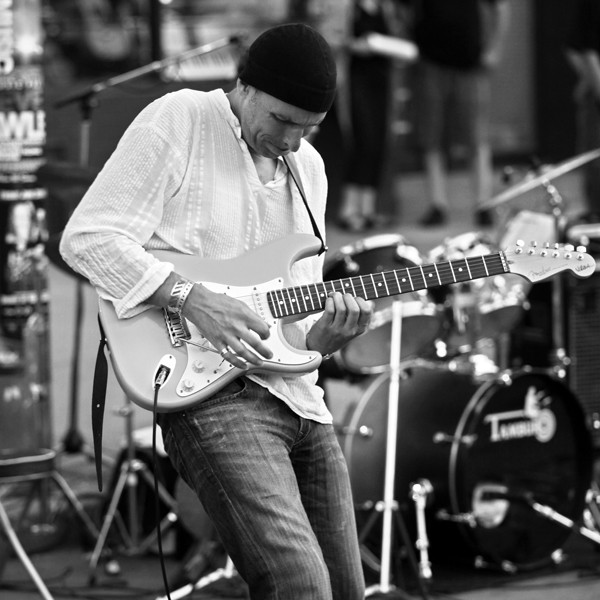 Searson's ambitious new album Live at The Neat Café is a collection of 12 songs with a welcome and four song intros. There is little overlap in the musical selections between the full-length audio CD and 60-minute live-performance DVD from this celebration concert. The DVD also includes behind-the-scenes clips and interviews with the band…..giving Canada's old-time sounds a renewal into modern context; seamlessly blending spirited fiddling, energetic dancing and gorgeous harmonies.  Personal faves include opener 'Bright Nights,' '1847,' 'Rough Cuts' and 'Runaway.'……..
geetar guy Ray Montford & Friends return to Hugh's Room Live for a rare Toronto Show, one year after the release of Ray's latest album 'Share My Sky', now available on vinyl. For this show, Ray will perform an intimate solo acoustic set, followed by a longer electric set with his stellar band. The repertoire will feature music from Ray's entire catalogue. Joining him will be: Lynn Moffatt - vocals, Ben Riley - drums and Mat Falvai - bass…..
……..Montford's powerful original tunes are characterized by a wild and raw beauty. Oft inspired by the human condition, his instrumental compositions paint haunting canvasses rich in imagery, leaving an indelible mark on the listener. Blurring boundaries between rock, blues, jazz and folk, the most striking aspect of Montford's artistry is that he finds countless ways to convey emotion. In the end, it's all about taking the listener on an unforgettable journey.
https://www.youtube.com/watch?v=9XTPc6FS9KU
Ray Montford & Friends plays Hugh's Room Live Sat. Oct. 19 • Doors 6PM /Music 8:30PM….Fri.Oct.18, Vancouver rootsy folk act Reid Jamieson Band plays Berkeley CA's legendary Poplar Playhouse at 8 pm…..playing tunes off current, Irish-recorded album, so the joint be ankle-deep in heartbreak before they're done.
Check 'This Much I Know' https://www.youtube.com/watch?v=qfE4bNpvsWc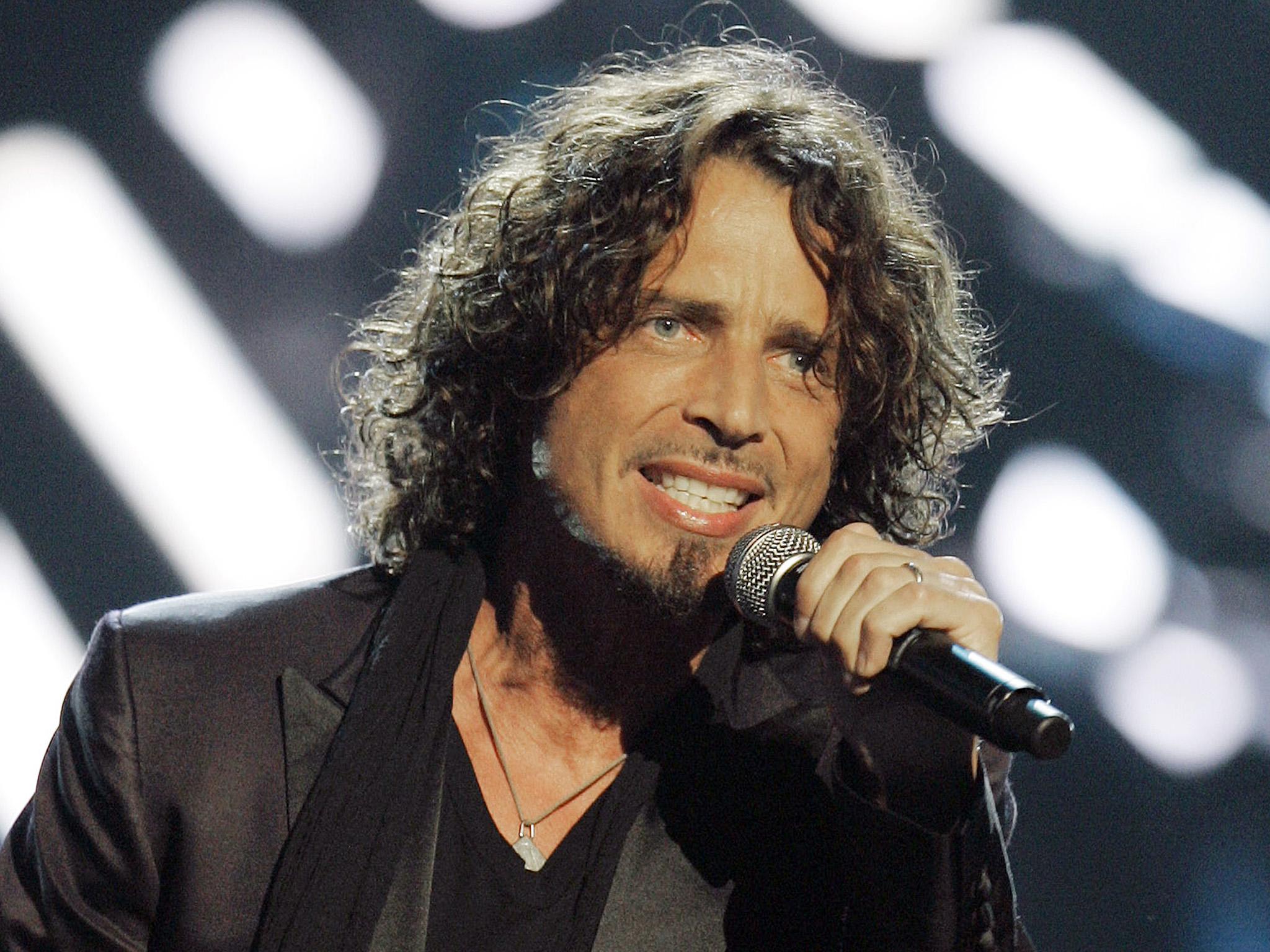 Sunny day's rubbing me the wrong way. Gonna step off with Chris Cornell.   https://www.youtube.com/watch?v=3mbBbFH9fAg
Support live music wherever you find it.