Fri Jan 26, 2018
Dublin neo folk rockers Cloud Castle Lake have a new video for their rousing single "Twins". Described by Stereogum, who premiered the video, as "heavy-hearted euphoria," "Twins" is perfectly complimented by the atmospheric and beautifully shot video, directed by Irish filmmaker Kenny Leigh in collaboration with the band.
"Nearly all of it was shot outdoors at Russborough House just as a hurricane was approaching, so towards the end of the day the weather got pretty hairy," explains the band's Brendan Jenkinson on the making of the video. "It was very unpleasant at the time but ended up working really well with the arc of the video. We wanted to capture the same mood and feel of dream sequences in 50s/60s European films. We found that, in a kind of counter-intuitive way, it really suited the music and gave a new dimension to the lyrics."
On Monday, January 29th, Cloud Castle Lake will be making their way to North America for a 5-city tour, starting in Los Angeles at the Hotel Cafe. The band will make stops in San Francisco, Chicago and Boston before finishing with a show in New York City on February 6th.
Having burst onto the scenes back in 2014 with their self-released debut Dandelion EP, the young band has since been championed by critics across the globe. Pitchfork welcomed them for being an "extremely rare case where a band incorporates not just the vocals and the rhythmic vibrancy, but also the pioneering spirit." and NME called it when they appointed them as the "future trail-blazers" that they are.
Now, equipped with an independent record label called Bright Antenna behind them and an exhilarating body of work up their sleeves Cloud Castle Lake has confirmed their debut LP (produced by Rob Kirwan) will be released in Spring 2018.
Equal parts bent pastoral folk and soaring post-rock crescendo, Cloud Castle Lake is Daniel McAuley, Brendan William Jenkinson, Rory O'Connor and Brendan Doherty and often takes on additional collaborative musicians. Think Elliott Brood mashing with The Pogues. 
NORTH AMERICAN TOUR DATES
1/29 - Hotel Café - Los Angeles, CA
1/30 - Brick and Mortar Music Hall - San Francisco, CA
2/1 - Schubas Tavern - Chicago, IL
2/5 - Great Scott - Allston, MA
2/6 - Rockwood Music Hall - New York, NY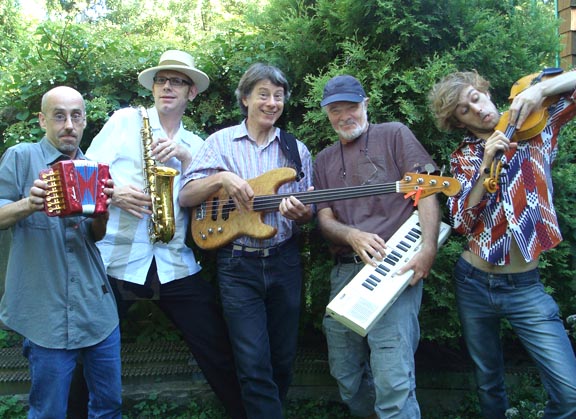 David Woodhead 's longtime ensemble project The Confabulation has developed a unique voice, with compositions ranging from rambunctious romps to contemplative minimalism, plus stops at vintage song and contemporary parlour music on the way. The release of their new album TUNNELS AND VISIONS takes place on Friday, February 2nd at Hugh's Room LIve, Toronto. Doors at 6:00 pm, music 8:30-11pm.The album will be available at CD Baby, iTunes and at http://davidwoodhead.com/CDshop.html.
Seasoned Toronto bassist/composer/producer David Woodhead's project The Confabulation, combines a handful of expert players and brilliant ideas from the folk, jazz and world-music circles in which he travels. The Confabulation fuses the inviting community feeling of folk, the wide musical palette of jazz, the entrancing rhythms of world music, with the occasional foray into classical music structure.
Tunnels and Visions is a high-spirited, cinematic deep-dive into '70s-style jazz composition and improvisation. Naturally, it features Woodhead's trademark melodic electric bass playing, with an expressive touch on the fretless, but there's also a long list of notable instrumentalists. Band members include keyboardist Doug Wilde (Manteca), reeds player Colleen Allen (Molly Johnson, Holly Cole), guitarist Bob Cohen (Jesse Winchester) violinist Anne Lindsay (Jim Cuddy Band) and drummer Rich Greenspoon (Betty and the Bobs, Stewed Tomatoes). The often playful spirit of Tunnels and Visions is exemplified by such songs as "Precious Little Solves The Riddle," a playful groove tune with Dave Brubeck piano, played in 9/8 time with a steady pulse of triplets plus intermittent Sergio Mendez and Brasil 66 choral vocals – as well as "Late For Lunch," a lively romp with an inspired violin and sprightly piano. The more cinematic flavour of the album is represented by "Gargantuas," a cross between Steely Dan pan-tonal blues and monster-movie theme music, featuring a tasty, distorted-electric-guitar solo; "Carnival For The Clocks," a fresh take on chamber music jazz using minimal instrumentation with maximum imagination; and "A Drink With Jam and Bread," inspired by the Sound of Music staple "Do-Re-Mi." This piece moves from a contemplative mood to a busy, '70s electric jazz feel.
Other standout tracks on Tunnels and Visions, include "Futura Bold," where sophisticated changes and melodies abound and all the players take a kick at the improvisational can; "Danse De Travers No. 3" is a fascinating take on a piece by celebrated French avant-garde composer Erik Satie, featuring a unique combination of informal instruments to represent his more formal work – perhaps the first time Satie has been played on a ukulele and clarinet; "The Inch Worm," as per the title, at first a slow and considered piece, with delightful lyrics from the movie Hans Christian Anderson, giving way to a gently percolating Latin vibe; "Windy Apples," a composition worthy of Bela Fleck, is an exceptional folk/jazz combination that showcases the fretless gourd banjo, with an evocative and slightly nostalgic melody.
Upcoming Dates:
Feb 2, 2018 Hugh's Room Live | Toronto, ON
Feb 9, 2018 The Pearl Company | Hamilton, ON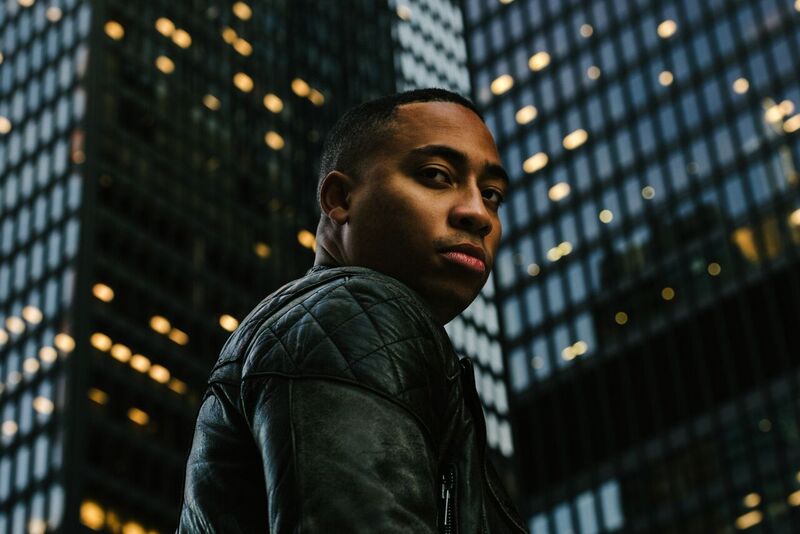 Edmonton hip-hop eminence Cadence Weapon's new single, High Rise is already out there and the new self-titled album of which it's the lead dog dropped Jan.19 to significant acclaim. Cadence Weapon's latest is often autobiographical and merges his time living in Montreal, growing up in Edmonton and his life today in Toronto. The album's intro track, Own This, honours his father, Teddy Pemberton, who was a pioneering hip-hop DJ, and host of The Black Experience in Sound on CJSR – often credited with bringing the genre's sounds to Edmonton.
Other tracks include Infinity Pool (feat. Casey MQ), My Crew (Woooo) (prod. Kaytranada), and Don't Talk To Me (prod. FrancisGotHeat). Key themes on the record include personal freedom, self-improvement, dancefloor politics, microaggressions, the condo boom, technological miscommunication, buyer's remorse and the end of the world. The direction of the album was influenced by Cadence's experiences DJing loft/afterparties in Montreal. It was mixed and mastered by Toronto DJ and producer, Freeza Chin, while vocals were recorded at Dream House Studios. Focused on songwriting, Cadence recorded over 80 songs while working on the album, each featuring a different style. The record follows 2012's Hope In Dirt City, which was Cadence's second to be nominated for a Polaris Music Prize. With Montreal producer, Jacques Greene, at the helm, High Rise is a bold look at city life and the condo boom.
"'High Rise' was inspired by my experience looking for a place to live when I first moved to Toronto. It made me imagine a demonic real estate agent chanting at me to give up the search for a house, to move into a condo," Cadence says of the inspiration for the track. "I think many people are dealing with rampant gentrification and the erosion of community today so I decided to write a protest song about it."
Cadence has announced new tour dates in Ontario and Quebec, commencing with a spot at Hillside Inside Festival in Guelph, Ontario on February 9, through March, supporting New York trio, Too Many Zooz.
The album features appearances fromDeradoorian, Blue Hawaii, Brendan Phillip and Casey MQ and tracks from producers, Kaytranada, Francis Got Heat, Jacques Green and Harrison. The 12-track album is a reintroduction to Cadence Weapon as an artist, through his new music, and he's excited for the world to experience this new beginning.
Tour Dates:
February 9 – Hillside Inside – Guelph, ON
March 26 – Warehouse Concert Hall – St. Catharines, ON
March 27 – London Music Hall – London, ON
March 29 – The 27 Club – Ottawa, ON
March 30 – The Phoenix Concert Theatre – Toronto, ON
March 31 – L'Astral – Montreal, QC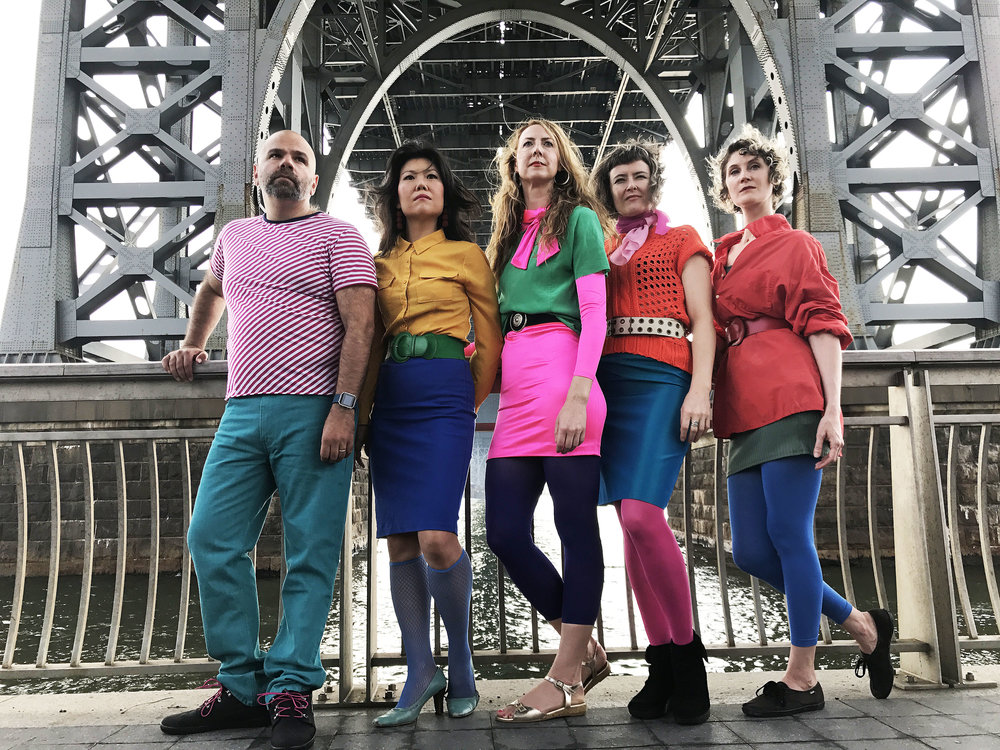 If you're a fan of acts that drag off pop in all directions at once, you'll like NYC crew Jim Andralis & The Syntonics. Big on theatrical productions, swooping choruses, drums that roll in like tumbleweeds on the march. a Queenlike grandiosity, a dash of The Dears here, a Cheap Trick there. All this be the backdrop for the show's centerpiece, the supple, engaging vocal interplay; Andralis' rich, baritone playing off the lush harmonies of The Syntonics, equal parts Leonard Cohen and The Shangri-Las. 
Andralis debuted in 2016 with the singer-songwriter opus "Your Dying Wish Come True" and made many 'best of' of the year ' solo debut lists in the U.S. Andralis started writing fresh material later that year and shortly after, Julie Delano, Leslie Graves, Susan Hwang and Jessie KKilguss, each a songwriter and performer in her own right, began adding their harmonies to his hometown shows, and The Syntonics was born.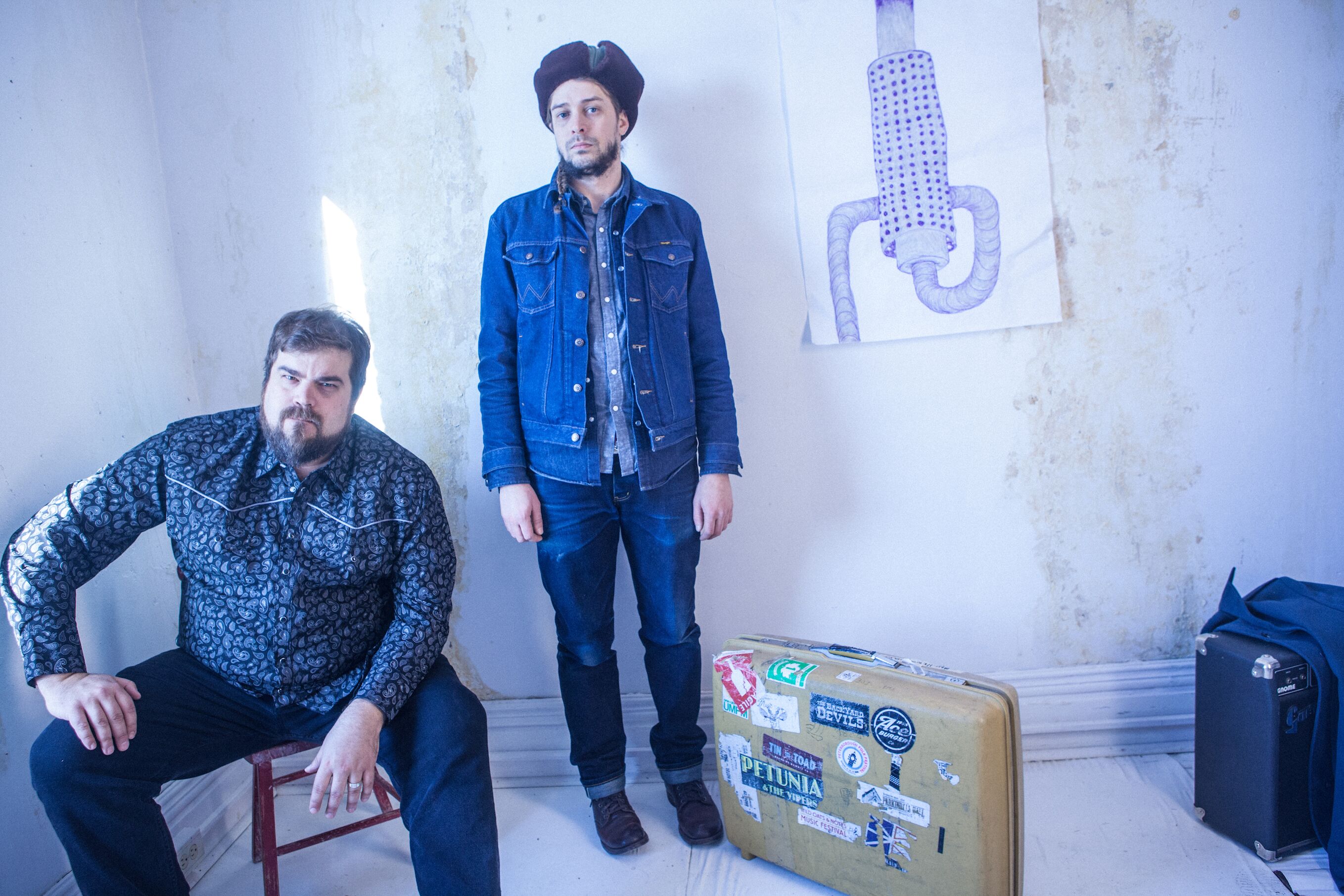 Mayhemingways are Benj Rowland and Josh Fewings from Peterborough, Ontario and they have a fresh slice of Gothic folk due Feb.23 titled Skip Land, First single, Frances The Truck Driver, is out there doing business. The band is currently on tour, with dates across the country, from now until the end of April. "There is a little piece of all the places we've been to and every person we've met while touring Canada, on this record," shares Fewings.
In 2017, following their tour with Joel and Bill Plaskett, Rowland and Fewings returned to Steve Loree's (Ian Tyson, Corb Lund, Petunia) Nanton, AB, studio to have him produce a new collection of their brand of folk songs. The result is 10 songs that see Rowland executing lead vocals and employing a mixed bag of folk instruments like banjo, mandolin, accordion, and acoustic guitar, while Fewings anchors the tunes on the drums and elevates the melody with harmonies. East coast folk reels imagining Canadian highways, the morning after kitchen parties, dark floating folk, everyday scenes from the life of a newborn, a snare drum instrumental march, and various journeys are a few of the themes touched on with the new album.
Skip Land places the Mayhemingways firmly in line with the heritage of their hometown; dark folk drenched melodies delivered with an electricity and veneer that shimmers within the space between the duo.
Canadian Tour Dates:
Friday, February 9 - Toronto, ON - Dora Keogh's w/ Catriona Sturton
Saturday, February 17 - Tweed, ON - Tweedsmuir Tavern w/ The Sadies
Wednesday, February 21 - Calgary, AB - Open Mic Guests, Mikey's Juke Joint w/ Brooke Wylie
Thursday, February 22 - Edmonton, AB - House Concert
Friday, February 23 - Calgary, AB - Ironwood w/ Skinny Dyck & The Chicken Catchers
Saturday, February 24 - Lethbridge, AB - The Slice w/ Skinny Dyck & The Chicken Catchers
Sunday, February 25 - Black Diamond, AB - The Westwood (Matinee 5pm start)
Wednesday, February 28 - Twin Butte, AB - Twin Butte General Store
Saturday, March 3 & Sunday, March 4 - Yellowknife, NWT - Snowking's Winter Festival
Saturday, March 10 - Peterborough, ON - The Mount (HOMETOWN SHOW)
Saturday, March 17 - Belleville, ON - Capers
Friday, March 30 - Sarnia, ON - Paddy Flaherty's
Saturday, March 31 - Maynooth, ON - The Arlington w/ Little Fire
Friday, April 13 - Winnipeg, MB - Times Changed High & Lonesome Club w/ Poor Choices
Saturday, April 14 - Gull Lake, SK - House Concert
Monday, April 16 - Jasper, AB - The Whistle Stop
Tuesday, April 17 - Field, BC - Truffle Pig
Thursday, April 19 - Chilliwack, BC - Tractor Grease
Friday, April 20 - Nanaimo, BC - The Queens
Monday, April 23 - Duncan, BC - The Duncan Showroom
Tuesday, April 24 - Tofino, BC - Rainforest Inn
Sunday, April 29 - Saskatoon, SK - House Concert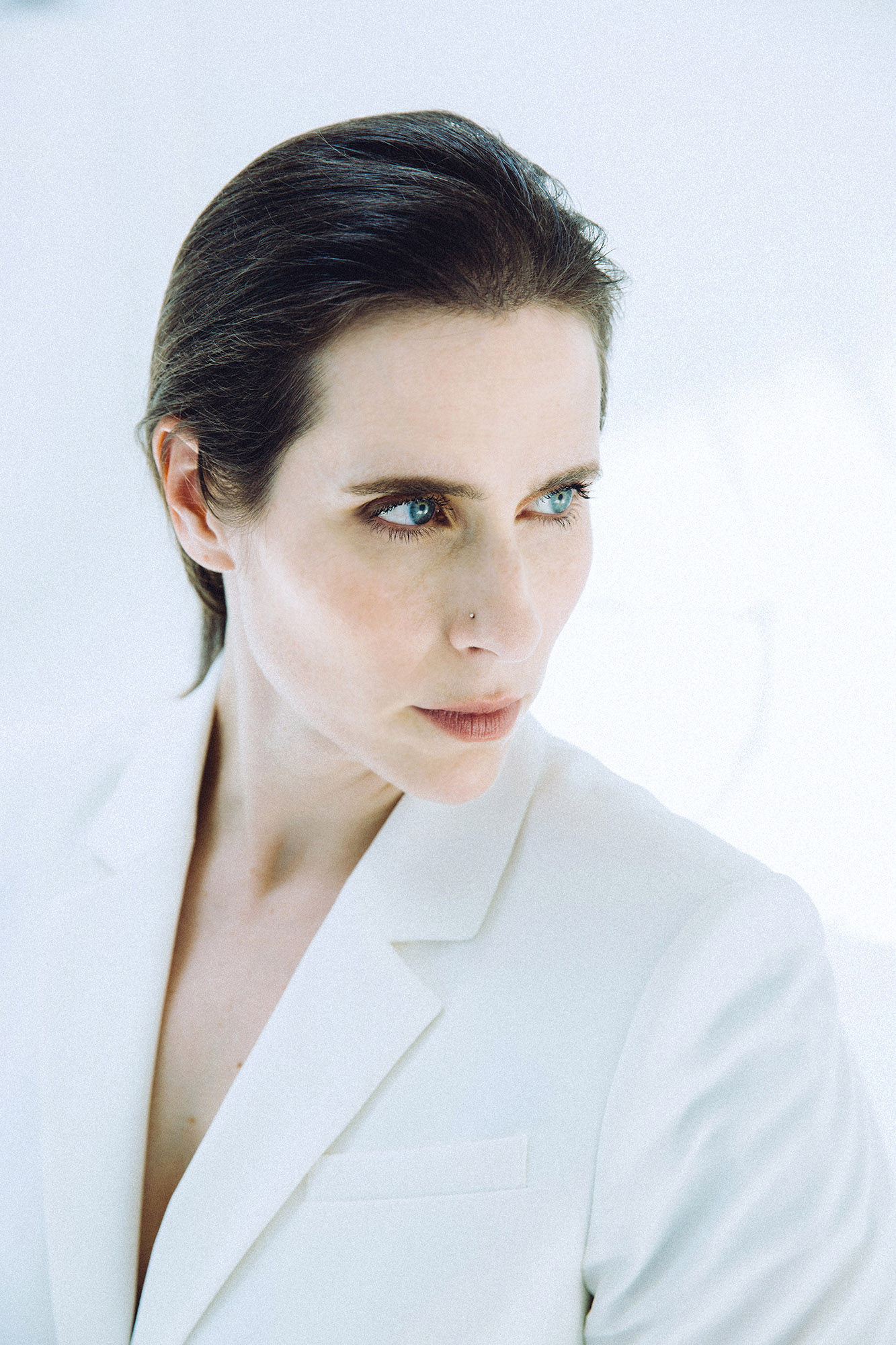 Also hitting the road for a winter jaunt, Grammy-worthy Rose Cousins, taking it to the people starting Feb. 3 in her home province of Nova Scotia. Get a glimpse of Cousins live in the video for "Lock & Key", filmed at The Great Hall in Toronto.
On Sunday, Cousins will find out if she also has a Grammy Award to go with her JUNO Award and three East Coast Music awards. Her latest album, Natural Conclusion, was nominated for Best Engineered Album, Non-Classical along withRyan Freeland (Engineer) and Joao Carvalho (Mastering Engineer). Out now via Outside Music, The Guardian says of Rose Cousins' Natural Conclusion, "…her voice draws you in until you realize you are at the heart of the storm," while The Washington Post notes that "When Rose Cousins sings she soars and swoops, never to show off but always in service to the song. Cousins and Henry have created an emotional landscape full of beauty and conquest. It is formidable."
On Natural Conclusion, Rose Cousins steps boldly forward, a fully mature writer and artist in her next great stride. Cousins enlisted Grammy Award winning producer Joe Henry for the recording of Natural Conclusion. She and Henry each gathered trusted colleagues and met in Toronto. They were joined in studio by engineer Ryan Freeland, drummer Jay Bellerose, bassist David Pitch (Bonnie Raitt, Billy Bragg), pianist Aaron Davis (Holly Cole), and guitar player Gord Tough (Kathleen Edwards, Sarah Harmer). Also lending their talents to the recording were touring mates Asa Brosius (Anais Mitchell, Heavy Blinkers), and Zachariah Hickman (Josh Ritter, Ray Lamontagne). Kinley Dowling (Hey Rosetta!) added strings in the studio and joined the choir that also included Hickman and longtime friends Jill Barber, Caroline Brookes (Good Lovelies), and Miranda Mullholland (Great Lake Swimmers).
Tour Dates:
Feb 3 - Cow Bay, NS - Cow Bay Hall
Mar 2 - Ottawa, ON - National Arts Centre
Mar 3 - Morrisburg, ON - St. Lawrence Acoustic Stage
Mar 4 - Montreal, QC - Petit Campus
Mar 7 - Bayfield, ON - Bayfield Old Town Hall
Mar 8 - London, ON - Aeolian Hall
Mar 9 - Waterloo, ON - Maxwell's
Mar 10 - Toronto, ON - Harbourfront Centre Theatre
Mar 11 - Hamilton, ON - Mill's Hardware
Support live music. With the money you'll save from shunning Tim Horton's.