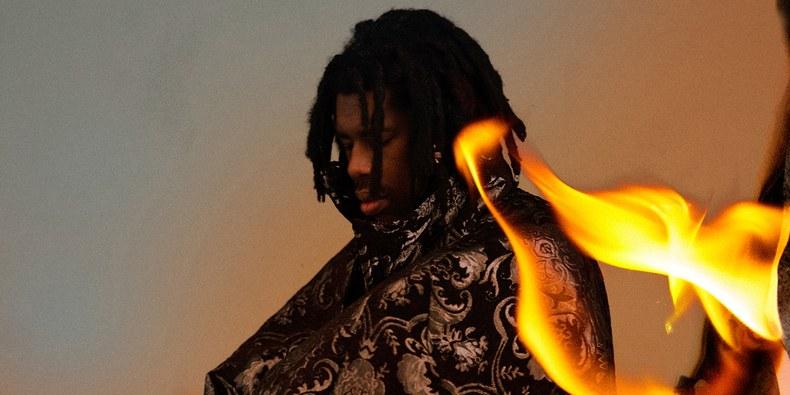 Fri May 17, 2019
We're gonna start off with a mega album from an outsize perso. Been nearly five years since the last Flying Lotus album-the Grammy-nominated cadaver tetris of You're Dead! During that time out, the multi-disciplinary Los Angeles artist has remained in constant orbit, collaborating with Kendrick Lamar on the classic To Pimp a Butterfly, directing and writing the Sundance-premiered comic horror hallucination Kuso, and producing much of Thundercat's Drunk. He's also nurtured his Brainfeeder imprint into the most consistently innovative record label of the decade.
Now to Flamagra, a work which sweeps up every quantum advance and creative leap of the last dozen years of Lotus' career and takes them even further; the Warp release encompasses hip-hop, funk, soul, jazz, global dance music, tribal poly-rhythms, IDM, the L.A. Beat scene. But as per usual with FL, it soars above a specific vortex whose coordinates can't be accurately charted. He wouldn't want it any other way, so I'm gonna call it an afro-futurist astral symphony of deep soul, cosmic dust, and an originality that will make Kayne weep.
"I'd been working on stuff for the past five years, but it was always all over the place. I'd always had this thematic idea in mind-a lingering concept about fire, an eternal flame sitting on a hill," Lotus says. "Some people love it, some people hate it. Some people would go on dates there and some people would burn love letters in the fire."
Flamagra features (in order of appearance): Anderson .Paak, George Clinton, Little Dragon, Tierra Whack, Denzel Curry, David Lynch, Shabazz Palaces, Thundercat, Toro y Moi, Solange.
On the heels of the soulful and swung out 'Spontaneous/Takashi,' Flying Lotus returns with 'More,' another offering from his forthcoming album 'Flamagra.' ' More' is a collaboration between two of LA's finest - it sees Lotus link up with Anderson .Paak, a true soulman of his generation.
"I've known him (Anderson .Paak) for about 6 or 7 years, I think we had crossed paths before that, but that was when we started talking [...] he can play! He's a dangerous man..."
Flying Lotus has also announced he'll be taking his award winning, 3D show back on the road this fall. Tapping the use of 3D Live's patented technology, reworked to create an even more immersive experience. Flamagra is a 27 song mystical mystery tour and appears May 24. Tour date info to follow.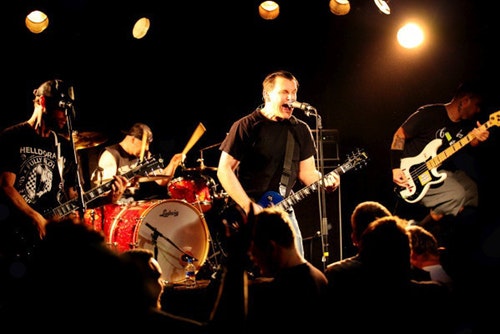 Dennis Jagard said he wanted to write "the Bohemian Rhapsody of 90's punk", and as you traverse the multitude of layers, sounds, and textures of Escalating Quickly, you come away realizing that yes, Ten Foot Pole spent a night at the opera and they (along with producer Ryan Greene), have come plausibly close to nailing that goal. It's the heart of the punk vets' first album of all new material in 15 Years.
Features Guest Performances by Dan Palmer (Death by Stereo, Zebrahead), Dan Jacobs (Atreyu), "Lil Joe" Raposo (Lagwagon, RKL), Sean Sellers (Good Riddance), and iconic producer Ryan Greene (NOFX, Lagwagon, No Use for a Name), the material pushes past 90's melodic punk genre limitations into a grandiose quasi metal space just down the street from Disturbed, but a shade less angry.
'Escalating Quickly' is available on 4 different vinyl variants, digipak CD and digital download. Additional vinyl variants will be available through Disconnect Disconnect Records (UK), Morning Wood Records (Europe) and Pee Records (Australia).
On 'Escalating Quickly', Greene, anxious to showcase his skills beyond the iconic 90's albums he produced (NOFX, Lagwagon, and No Use for a Name, etc.), was going for "The Bohemian Rhapsody of 90's punk," by adding layers of ear candy and outlandish special guest shredding to the solid new TFP songs. Ryan added, "If I never do a record after this I would want people to remember me by this record."
The all-star guests were encouraged to have fun and move past the usual confines of their famous day jobs, leading to giggles and bombastic performances. The end result is worthy, according to Dan Palmer: "I've been a fan for quite some time and I honestly think this is the most musically exciting record that they've done!"
The walls of vocal harmonies, whisper to a scream dueling guitar riffs, frenetic bass runs, and even 80's keyboard and effects references complement some of the best Ten Foot Pole songs ever. Founding member Dennis Jagard, singer/songwriter/guitarist, explains the songwriting process included trial by embarrassment; he carried an acoustic guitar while doing sound for Jimmy Eat World and "Weird Al" Yankovic tours, performing whenever possible, rocking sidewalks, parking lots, parks, and small venues worldwide.
"Singing in public helped me to quickly filter out any unworthy new songs. Belting it out in a W Hotel lobby in Seattle, for example, I only wanted to play the best material, the music and lyrics I was not ashamed to sing to random strangers."
Ten Foot Pole's history includes being hardcore band Scared Straight in California in the 1980's, fronted by a pro baseball pitcher up to 1995, being a well-traveled underground Epitaph style band in the 90's, and slowing down so that Dennis could do sound for Prince and other artists in the 2000's. In 2016 the album Setlist summarized the band's 90's melodic punk identity, just in time for 'Escalating Quickly' to move beyond those genre limitations. So yeah, best news is that the album is Wayne's World worthy.
Ten Foot Pole On Tour
5/24/2019 Long Beach, CA Alex's Bar;
5/25/2019 Laguna Niguel, CA Karman Bar;
5/26/2019 Bullhead City, AZ Lazy Harry's;
5/27/2019 Las Vegas, NV Fremont Country Club, PRB;
5/29/2019 Denver, CO Streets of London;
5/31/2019 Omaha, NE Lookout Lounge;
6/1/2019 Elgin, IL Legit Dogs and Ice;
6/2/2019 St. Louis, MO Fubar;
6/6/2019 Québec City, QC Impérial Bell (Acoustic);
6/7/2019 Pont-Rouge, QC The Red Bridge Fest;
6/8/2019 Ottawa, ON Mavericks;
6/10/2019 Granby, QC Le Restaurant OBLON (Acoustic);
6/11/2019 Lavaltrie, QC Café culturel de la Chasse;
6/12/2019 Montreal, QC Club Soda;
6/13/2019 La Baie, QC Hotel Plaza;
6/14/2019 St. Anne des Monts, QC Aub.Fest.Sea Shack;
6/15/2019 Rimouski, QC Paradis;
6/29/2019 Trois Rivieres, QC Festivoix; 
Ten Foot Pole is: Dennis Jagard, lead vocals and rhythm guitars. Scott Hallquist, lead guitars and backing vocals, Seth Jude Richard, bass guitar and backing vocals, Guillaume Fortin, drums and tattoos.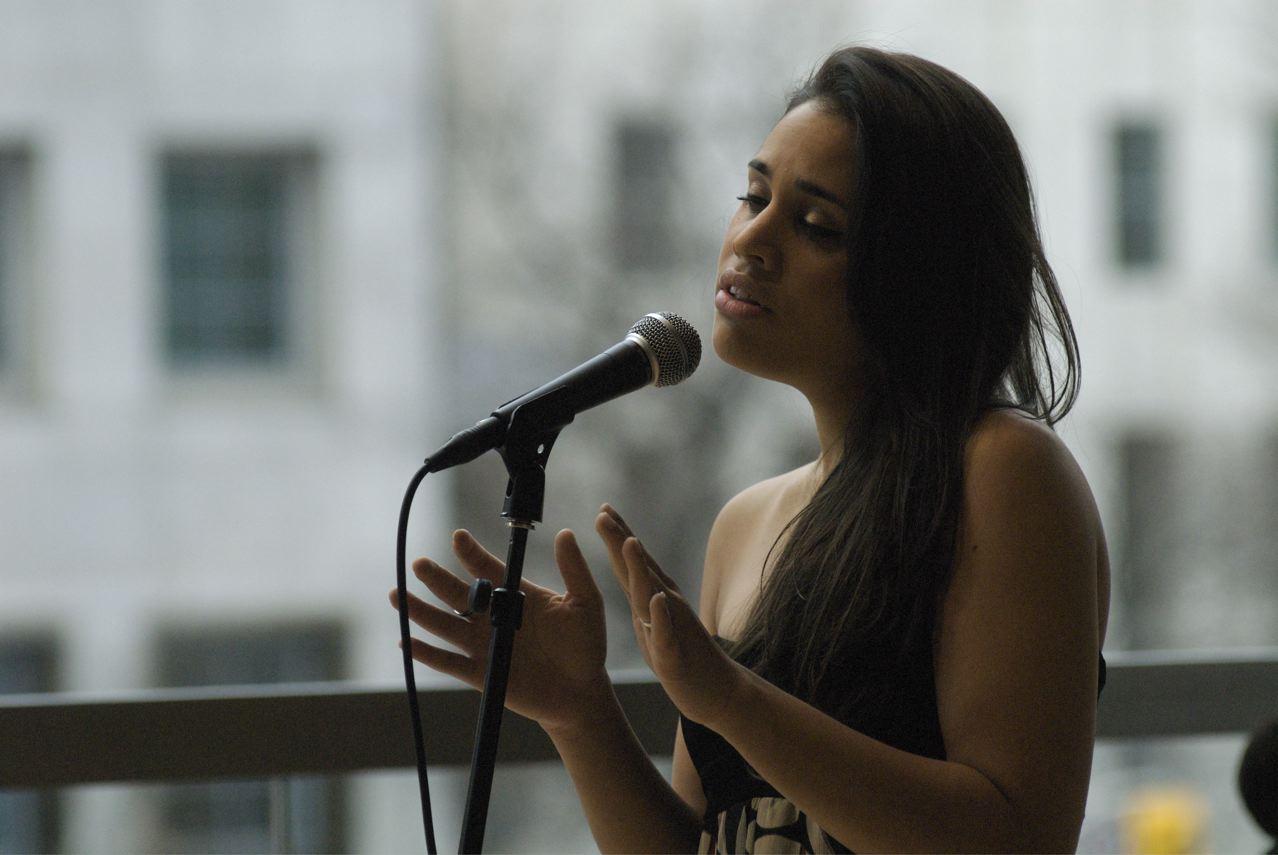 Here's an album that's been a long time coming. A fixture of Toronto's jazz/blues music communities and a sought-after collaborator, Lydia Persaud's finally broken it with her debut album "Let Me Show You" out now via Next Door Records.
Check her latest single/video for 'More Of Me' here
https://www.youtube.com/watch?v=_TKwOD_poic
Exposed to music from a very young age, Lydia's early influences sprang from singing in church. It wasn't until Lydia stumbled across a cassette that she was exposed to soul music. "My first introduction to soul music was through one of my early tapes, VH1 Divas Live. It was a live performance taping with Mariah Carey, Aretha Franklin, Celine Dion, Shania Twain, Carole King and Gloria Estefan. I so wish that Whitney had performed as that would have covered all ofmy favourite vocal queens." The vocal skill of these icons drew Lydia in to explore the soul genre. This influence ultimately reached into the recording studio where Lydia created Let Me Show You. "Soul music has always affected me the most, a soulful conviction on matters of the heart. Voicing struggle or sharing joy and celebration has always been my favourite method of expression."
Let Me Show You, recorded in Toronto with producer Robbie Grunwald (Donovan Woods, Jill Barber), is an album comprised of 11 songs that run the gamut from romance, to social activism, to anger: "The songs shift from being based in love and heartbreak to my personal encounters with race, and gender issues," shares Lydia. With Let Me Show You, Lydia draws inspiration from her musical heroes, such as Donny Hathaway, Bill Withers and Carole King, while touching on vital issues that deeply affect her. Her music melds genres while Lydia's clear message comes through on the power of her impactful voice.
Lydia plays Ottawa's National Arts Centre Jun. 13 and The Drake Hotel. Toronto Jun. 19.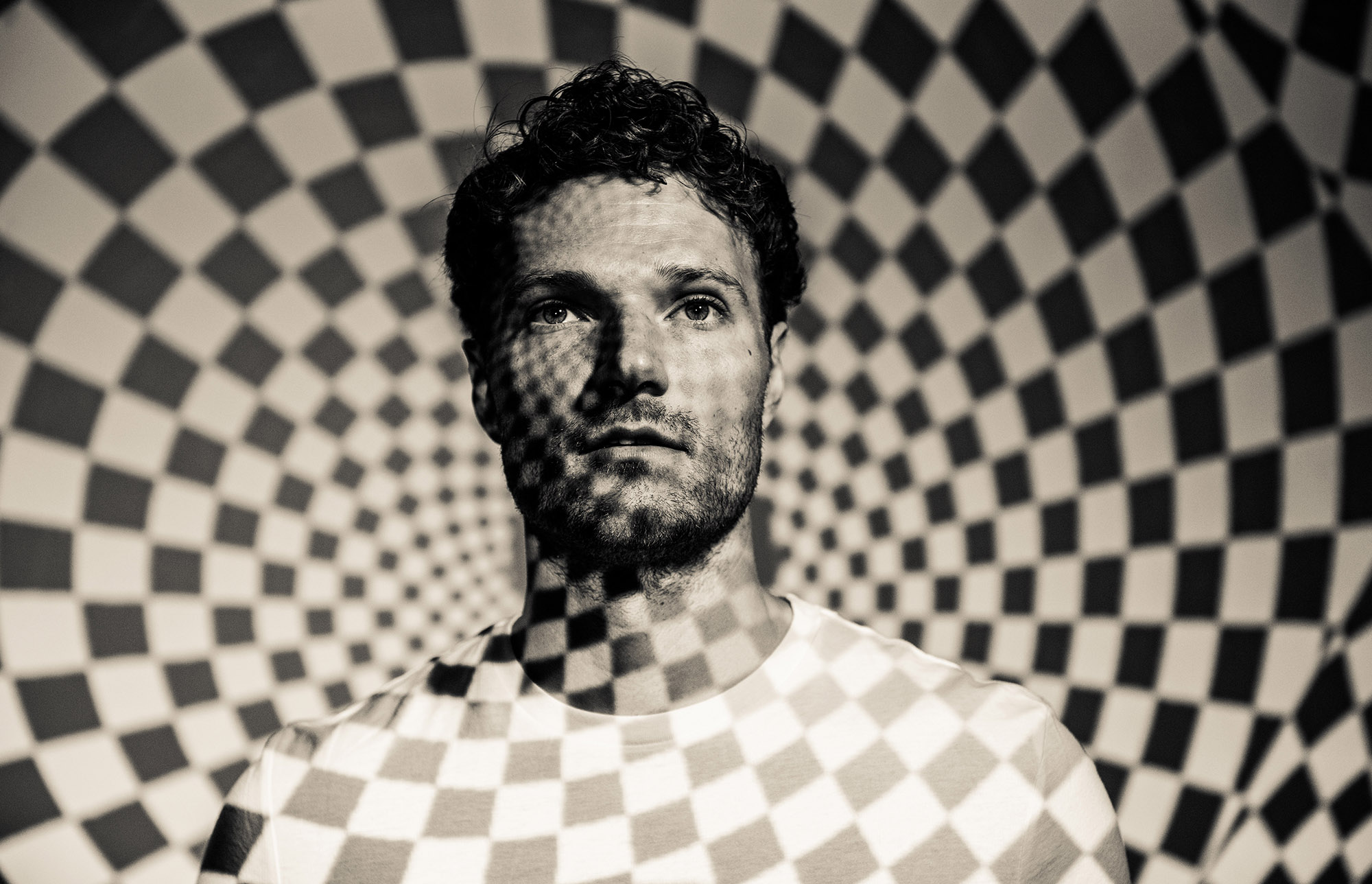 Yikes, Mr. Romance Rich Aucoin goes all dystopian on us with a new video for 'The Other' second single off his May 17 album, Release.
The video isn't just a presentation of stunning imagery but so very strong with a message. While the artist himself explains the concept below, from an outsider's perspective the vid is a call to unity for mankind because even though we are no longer segregated in the terms most would understand, we are still very much so in our minds and by class. The artist has chosen to make a statement that will resonate with anyone who has ever looked at the world, the way we treat each other, the way we draw lines between ourselves and others and wondered why it is like this and what do we need to do to change it?
When explaining the video, Aucoin said, "'The Other' video takes place on an alien planet where a tyrant rules a dystopian society divided into quadrants based on the various colours of the aliens' masks. There is a strict no physical inter-coloured contact rule on this planet such that even the soldiers on this planet only touch others with long metal sticks. The Blue and Red heroes / heroines of the story live in their segregation watching their own versions of the news until they join forces in a rainbow revolution against the tyrant and the ruling class. Inspired by George Lucas' THX, Ridley Scott / Denis Villeneuve's Blade Runner, and Stanley Kubrick's Eyes Wide Shut, the video reveals the album cover image of the upcoming release with my printed skull."
Produced by Aucoin and drummer Joel Waddell, his music has seen acclaim across the board with previous releases (We're All Dying To Live and Ephemeral) long-listed for the Polaris Music Prize (2012/2015). "The Other" showcases Aucoin's undeniable talent for producing a layered track, rich with warm piano keys, punchy live drums, running hi-hats, cheeky guitar riffs and he even snuck in some brass and strings. All these organic instrumentals brought wrapped in a blanket of electronica to keep the dancing on the devil's doorstep going. So good news then, the revolution will be streamed and you can dance to it.
Release sees Rich grapple with the concept of mortality by using Alice in Wonderland (1951) as a metaphor for the journey. The album can be played as alternate soundtrack along to the film.
Born, raised and currently based in Halifax, Canada, Rich Aucoin has been fully immersed in music ever since he can remember, learning how to play almost any instrument he could get his hands on while also teaching himself production and home-recording. A philanthropist at heart, Aucoin has raised money for several charities with his music. He has cycled coast to coast twice for both Childhood Cancer Canada and The Canadian Mental Health Association/Mental Health America; cycling to each show. He has also crossed Canada for the Canadian Heart & Stroke Foundation running a series of half-marathons. His talents and commitment to connecting with everyone, everytime has not gone unnoticed overseas and Release has its debut show in the UK.
Rich Aucoin On Tour
May 9-11 - Brighton, UK - The Great Escape
May 17-19 - Wales, UK - Focus Festival
May 22 - Toronto, ON - The Drake
This one's coming in high and fast from left field and you're gonna be glad it is. We're talking the debut single "This Is How" by Version Xcursion x Amai Kuda off their forthcoming collaborative Version Xcursion (VX) presents: Holding Back EP, on the new SystemEcho Recordings label, out Jun.21.
SystemEcho Recordings is the product of Bristol, England born DJ/ producer Lee Castle aka Sassa'le, a veteran DJ, producer, and radio host, who took residence in Toronto in the nineties. Widely considered the Canadian industry link to the trip hop innovations of Massive Attack, Smith & Mighty, Tricky and Portis head that he grew up with back home, Sassa'le was chosen by Craig David as the only North American DJ to spin on his North American Tour in the early aughts. Fast forward to today, and Sassa'le's trademark UK bass driven sounds landed in the lap of "afro soul" songwriter and vocalist Amai Kuda (means "mother to the will of the creator" in the southern African language Shona) whose earthy, ethereal vocals have gained her a broad range of fans and an even wider range of media accolades from her past projects that have included collaborations with everyone from Kinnie Starr to M1 (Dead Prez).
The daughter of Canadian literary icon Nourbese Philip, Amai was lauded for her most recent album in 2018 which was as much "about the disruptive forces of colonization and capitalism as
It is about spiritual transformation and collective resistance". The single "This is How" from these two musical mavens combines the haunting vocals of Amai over the emotional downtempo productions of Sassa'le, creating a unique sound and aesthetic.
"This Is How is about living history, it's about roots," says Amai. "It's a sonic reminder that our DNA contains the life stories of all of our forebearers, and that our veins are buried rivers of information and healing." Adds Sassa'le: "I felt my music production was sounding quite emotional and needed a voice to compliment it, and I really connected with her voice. It had all the emotions that reminded me of my past but also had a unique sound and delivery that was very current. And that fulfilled all I was looking for."
Version Xcursion x Amai Kuda push the boundaries of music, contrasting styles, blurring genres and presenting fresh sonic possibilities. Together they have formed a supple sound that should make its mark on the border between world music and worldlymusic. Big interest in seeing them live.
ALBUMS, ALBUMS, ALBUMS Indoors a lot so I'm listening to lotsa music in all formats and from many periods, for the sheer helter skelter of it.
WARGIRL-WARGIRL Long Beach sextet debut album is danceable as hell, as it channels Talking Heads and Broken Social scene,coursing through vintage garage-rock, post-punk, Afro-beat, girl-group pop, psych-funk and dance music, selling it with sharp arrangements and convincing vocals. Summery sounds, some with snap and bite.
TIM BOVACONTI-FIGHT OR FLIGHT East Side Toronto's ownstring bending stalwart takes time out from his producing, in-demand sessions guy and touring musician gigs to drop his most ambitious work yet. The self-produced 12 tracks find Bovaconti stretching out both musicallyand lyrically as he looks in on life and love in dangerous times (Tomorrow Is Not Promised), constant change (Sirens On The Danforth) and that which endures (Won't Let You Go). The playing throughout is tight and engaged, everybody sounds locked in and the songs arrive on time and do not overstay their welcome. A must hear for fans of the homegrown scene.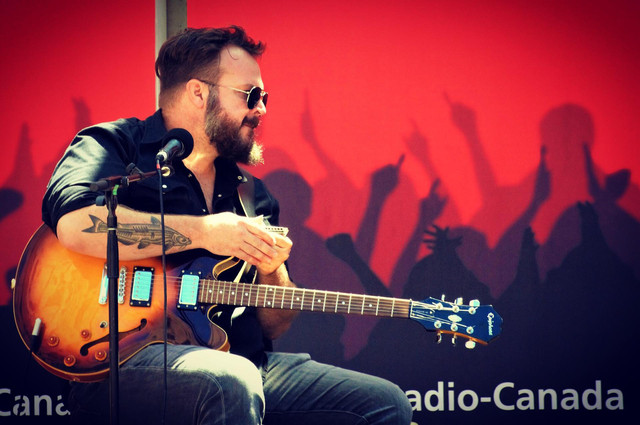 ROBERT CONNELY FARR & THE REBELTONE BOYS-DIRTY SOUTH BLUES Straight outa Vancouver by way of Mississippi,Robert Connely Farr has dropped as tasty a slice of Southern fried rock aswas released last year. Farr is a singer-songwriter from Mississippi currently residing in Vancouver. In 2017, Connely met Mississippi blues icon Jimmy "Duck" Holmes in Bentonia, Mississippi, just miles from where Connely grew up. Jimmy began mentoring Connely in the Bentonia Style of the blues, a style that Holmes learned directly from Henry Stuckey, who taught Skip James & Jack Owens. In 2018, Connely teamed up with Canadian producer & acclaimed songwriter Leeroy Stagger to record an album of the songs written during this mentorship titled Dirty South Blues. Think John Prine and Steve Earle collabingas an in to this no holds barred 10 song collection. Farr pays homage to the roots of the album by covering Skip James' 'Hard Time Killin Floor Blues', while such as 'Magnolia' and 'Dirty South Blues' are Farr's attempts in the now to reconcile / question some of the more controversial elements of the South, such as the rebel flag and the currents of racism that are still prevalent. Full of sweet, sweet hooks and timeless tales, an urgent album deserving of a wider hearing.
Support Live Music. However you find it.