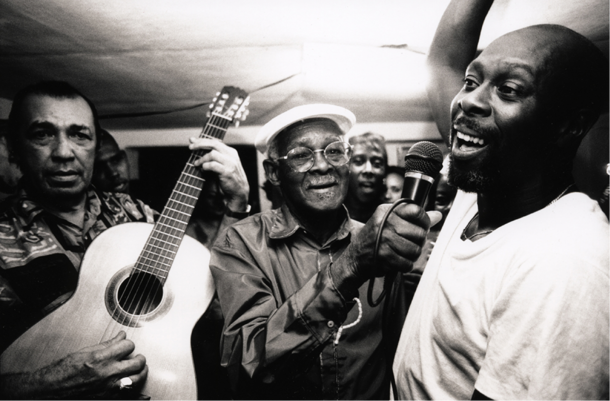 Fri Mar 06, 2020
Yeah, I know I'm always on about the live music but there are those albums that must not go unnoticed. World Circuit Records' special edition reissue of Buena Vista Social Club vocalist Ibrahim Ferrer's Grammy-winning second solo album Buenos Hermanos is out and available to stream and purchase at http://worldcircuit.lnk.to/BHSpecialEdition.
In celebration of the newly reimagined reissue, WBGO is premiering the never-before-heard track "Me Voy Pa' Sibanicú;" stream the track at https://www.wbgo.org/post/behold-radiant-ibrahim-ferrer-newly-unearthed… and share it at https://youtu.be/NBjKxYxxyOY.
The song features producer Ry Cooder on guitar and laoud alongside Buena Vista Social Club alumni Manuel Galbán, Orlando "Cachaíto"López and Miguel "Angá" Díaz.
Cooder notes, "I was amazed to revisit this thing. It's so vital, the vitality is right there. What we did was we gave it some horsepower…you know, get some gas in the tank, for heaven's sake. Jam it. Like if you went to a concert and heard this live, it would sound like this, that's more the approach."
Originally released in 2003, Buenos Hermanos won critical acclaim as an audacious and assured album firmly rooted in tradition, whilst expanding the horizons of 21st Century Cuban music with its varied repertoire and modern sound.
Cooder has now gone back to the original tapes to re-mix the whole album, adding four previously unheard tracks from the original album sessions, including recent singles "VenConmigo Guajira" and "Ojos Malvados", to a brand new sequence, creating a completely reimagined Buenos Hermanos.
Check Van Conmigo Guajira  here
https://www.youtube.com/watch?v=Qdvu-GvAUBc
"It's better than ever, if I may say," comments Cooder on the new mixes. "We went back into the session tapes and found songs that were overlooked for some reason, and you're going to be as thrilled as I am. We've really polished it up and improved it and expanded it, it sounds almost brand new. There's one thing for sure: we need something good, something beautiful in these days and times."
The re-imagined version of the album also has refreshed cover artwork, featuring an alternative photograph from the original album shoot by Christien Jaspars. As well as digital formats, the release will be available as a CD casebound book and 180g heavyweight double vinyl, with both packages including English and Spanish lyrics, and a new foreword from Cooder.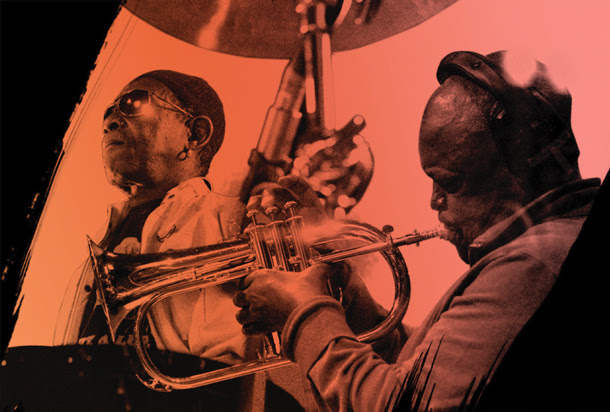 Having retired from nearly 40 years of performing, Ibrahim Ferrer was shining shoes in 1996 when he was approached by Afro-Cuban All Stars' bandleader Juan de Marcos González to sing on the sessions that would become the original Buena Vista Social Club album. The record was released to phenomenal reception the following year, going on to sell over 8 million copies and catapulting Ferrer and his fellow musicians to international fame. Buenos Hermanos followed Ferrer's first solo album Buena Vista Social Club Presents Ibrahim Ferrer and was hailed at the time as a selection of fresh takes on classic songs and thrilling examples of the romantic ballads and boleros for which Ferrer was famed; it won the Grammy for Best Traditional Tropical Latin Album.
Ferrer, who passed away in 2005, brought to these songs not only his ripe and long-standing vocal mastery but confidence and self-assurance that, according to Cooder, puts him up there alongside such all-time giants of Cuban music as Ferrer's own personal hero, Beny Moré.
As if that isn't enough, here's another tall poppy of an album from a departed legend of the horn "Slow Bones," the latest track from Rejoice, the upcoming collaborative album from legendary African artists Tony Allen and Hugh Masekela, is premiering now at okayafrica.
Listen to Slow Bones here  https://www.youtube.com/watch?v=qFkaGROC-48
The album—Masekela's first posthumous release following his death in 2018—is set for release on March 20 via World Circuit Records.
"I don't know why this track is called Slow Bones," reveals Tony. "Hugh came up with all the song titles while we were recording in 2010, and we've left them exactly as he wrote them down. It's amazing to think that it was 10 years ago. But everything eventually appears at the right time, for a reason."
Allen previously premiered the album track "We've Landed.". The single finds Allen, in addition to his unique drumming style, contributing a hushed but celebratory, semi-spoken commentary. "The song is dedicated to today's youth," explains Tony, "the lyric addresses people at seventeen, eighteen, nineteen years old, who are slowly becoming more mature, finding out who they are and realizing that it's their generation's turn to wake up!"
Having first met in the '70s thanks to their respective close associations with Fela Kuti, Allen, the Nigerian master drummer widely hailed as the co-founder of Afrobeat (and long-time member of alt-rock supergroup The Good The Bad & The Queen), and Masekela, South Africa's legendary trumpet player, talked for decades about making an album together. In 2010, their touring schedules coincided in the UK, the moment presented itself and producer Nick Gold took the opportunity to record their encounter. The unfinished sessions, consisting of all original compositions by the pair, lay in the archives until after Masekela passed away in 2018. With renewed resolution, Allen and Gold, with the blessing and participation of Hugh's estate, unearthed the original tapes and finished recording the album in summer 2019 at the same London studio where the original sessions had taken place.
Rejoice can be seen as the long-overdue confluence of two mighty African musical rivers; a union of two free-flowing souls for whom borders, whether physical or stylistic, are things to pass through or ignore completely. According to Allen, the album deals in "a kind of SouthAfrican-Nigerian swing-jazz stew," a description borne out by even a cursory earful of the parallel harmony horn hook and loping drums of "Agbada Bougou," the propulsive percussive swing and brass chatter of "Coconut Jam" or the skittering snare drums of "Obama ShuffleBlues."
Tony Allen will perform songs from Rejoice with a specially assembled band at shows throughout 2020, including two intimate sold-out dates at London's Church of Sound on March 12 and 13.
Tony Allen plays 'Rejoice' Live
March 12 London, UK Church of Sound (SOLD OUT)
March 13 London, UK Church of Sound (SOLD OUT)
April 3 Paris, FR Banlieues Bleues
May 8 Berlin, DEXJazz Festival
May 9 Cheltenham, UK Cheltenham Jazz Festival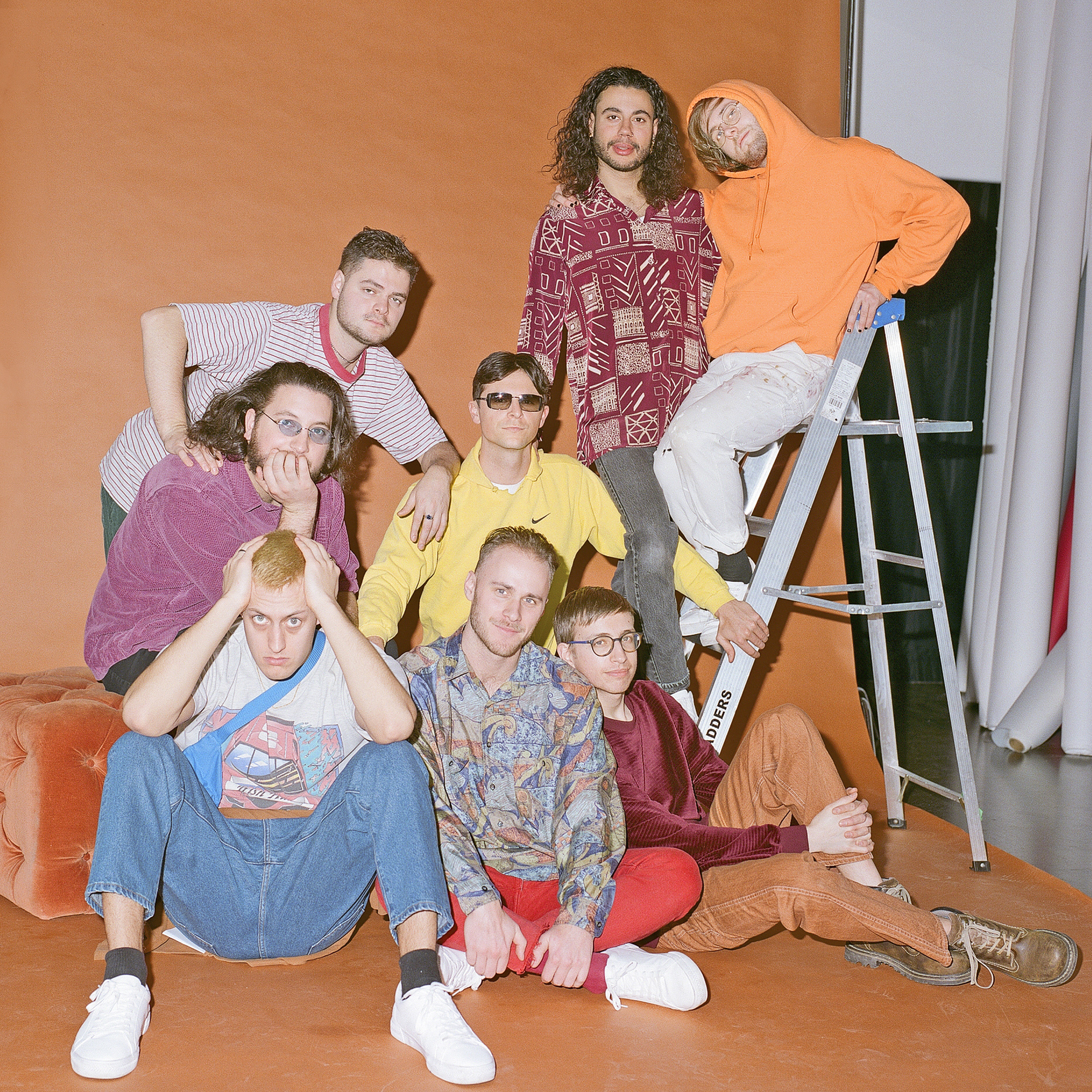 Back to live, back to unreality and who better to conduct us thereto than Busty and the Bass? The Montreal  8-piece collective share a new single "Baggy Eyed Dopeman" featuring the legendary founder of Parliament/Funkadelic George Clinton. Clinton blesses the track with unfettered interstellar psychedelic funkiness as only he can. Producer Neal Pogue, who has recently worked on numerous iterations of modern funk and jazz [Tyler The Creator, DRAM, KAYTRANADA, Anderson Paak], took the band under his wing and helped draw a line from the explosive Parliament-esque chorus to the genre-bending soul and R&B of OutKast's The Love Below (which earned Pogue a Grammy Award for his mixing and engineering). The result is a joyous, bouncy single that carries the torch of its forebears.
Check "BAGGY EYED DOPEMAN" FT. GEORGE CLINTON https://www.youtube.com/watch?v=VJf00NkQS1s
Busty and the Bass have officially signed to big dog indie label, Arts & Crafts, home to Broken Social Scene, Andy Shauf, Gord Downie, Sarah Harmer, and other branded names. The octet, Nick Ferraro [vocals, alto sax], Evan Crofton a.k.a. Alistair Blu [vocals, keys, synths], Scott Bevins [trumpet], Chris Vincent [trombone], Louis Stein [guitar], Milo Johnson [bass], Eric Haynes [keys, piano], and Julian Trivers [drums]—score nostalgic lyrical ruminations to a soundscape of simmering soul, fiery funk, spirited rock, hypnotic hip-hop, and artful R&B.
The multinational band met during their first week as students in the jazz program at McGill University back in 2011. Beginning as an instrumental act, they capitalized on any and every gig they could, taking $100 for a three-hour set or exchanging tunes for wine and hors d'oeuvres at a cocktail party. They went on to drop a pair of EPs - GLAM [2015] and LIFT [2016] - before unveiling 2017's full-length debut, Uncommon Good. In addition to packing houses on headline tours, they graced the stages of international festivals such as Made in America, Osheaga, Pinkpop, Montreal International Jazz Festival, The Great Escape, Ottawa Bluesfest, and Rifflandia, playing alongside the likes of Radiohead, Anderson .Paak, and Lana Del Rey.
Busty and the Bass Tour Dates
Mar 6 - The Danforth Music Hall - Toronto, ON
Mar 10 - Bowery Ballroom - New York, NY
Mar 13 - Troubadour - West Hollywood, CA
Mar 27 - Centre Phi - Montreal, QC
Mar 28 - Centre Phi - Montreal, QC
April 3 - Imperial Bell - Quebec City, QC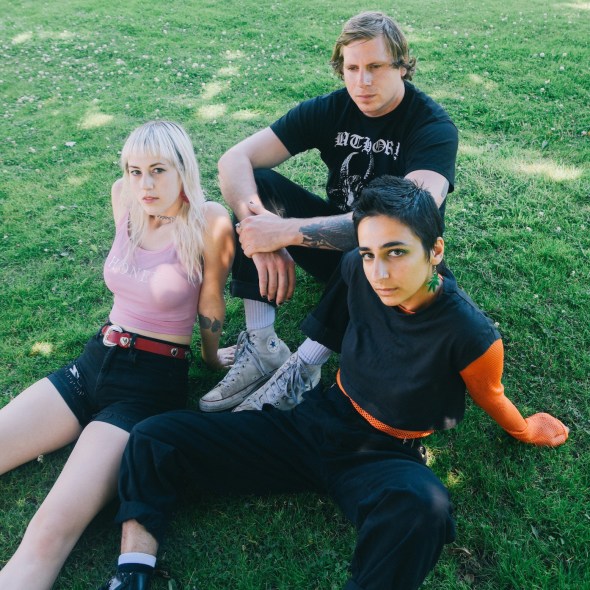 This next young crew is growing up fast, mining a mix of bedroom pop, post-hardcore, and a penchant for big melodies and wayward structures, with end results that stick to the mind. With influences that range from Angel Olsen and Big Thief to Joan Jett and Weezer, Sour Widows rub up against each but never falls head over heels for any of it.
Sour Widows are a bedroom rock group from the Oakland, formed in 2018 by long-time friends Maia Sinaiko, Susanna Thomson and Max Edelman, and recently joined by Sam Edelman on bass. Songs marked by driving harmonies address themes of relationship and reflection; layers of warmth, grit, and depth surface and fade in their two guitar dynamics. Carried by Edelman's White Stripey drumming, the foursome creates a heavy harmonic alternative rock. The term 'bedroom rock' is a nod to this intimacy - it could mean sleepy, dreamy, or weepy - as it captures the emotion behind the music. Post-Trash calls their debut single 'Tommy' "a perfect synthesis of slacker pop and punk's tamer edges," and asserts the band "is slated to blow up the indie scene."

The live thing is still a little green but the tour starting Mar.6 in Oakland should have them fighting fit by its end.
Check 'Tommy' here
https://www.youtube.com/watch?v=69qNboKA15g
Sour Widows  On Tour
3/6 - Oakland, CA @ Tamarack*
3/7 - Arcata, CA @ RampArt Skate*
3/8 - Portland, OR @ Turn Turn Turn*
3/9 - Portland, OR @ Blackwater*
3/10 - Seattle, WA @ Chop Suey*
3/12 - Santa Cruz, CA @ Heaven's Gate*
3/13 - Los Angeles, CA @ Love Song Bar
3/17-20 - Austin, TX @ SXSW
3/23 - Los Angeles, CA @ The Hi Hat
*wth Cryogeyser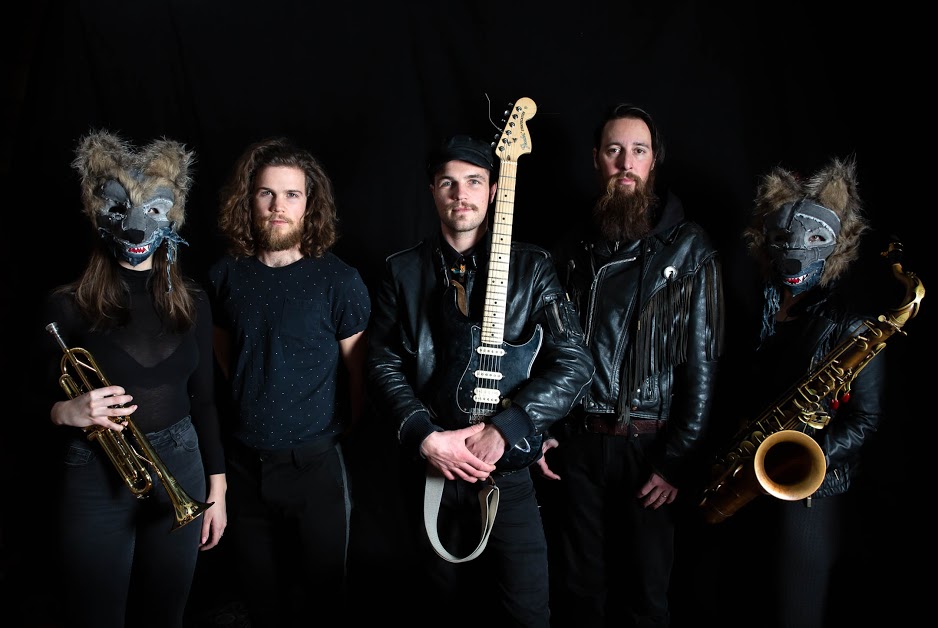 After premiering their new single and video 'Day As An Arrow,' Vancouver indie rockersSmall Town Artillery are excited to announce the release of a new EP March 6th. Entitled Bright Side Bandits, the surprise release of the 4-song EP comes just as the band is about to kick-off their 2.5-month Cross-Canada Tour which starts in Vancouver March 6th at the Rickshaw Theatre.
The Bright Side Bandits EP is the 4th studio release from Small Town Artillery, following Don't Talk Away The Magic which was released in 2018. The video for the politically charged 1st single 'Day As An Arrow' features Amar Mangat, a teacher at Queer ASL Vancouver, and Vancouver-based dancer/performer Monica Gutierrez.
"'Day As An Arrow' was born on the banks of the Xingu River in the heart of the Amazon 7 years ago after seeing the heartbreaking displacement of Indigenous peoples as a direct result of industry," says lead vocalist Tom van Deursen."In its final form, the song pulls taught the question of where you'd fly if you could move much faster than the frustrating snail's pace of politics and reconciliation. It is dedicated to the Wet'suwet'en people of northern BC, who are relentlessly fighting as you read this for their voices to be heard."
Watch/Share the monster riffage of 'Day As An Arrow here:  https://www.youtube.com/watch?v=FTSHqSJUMI4
Small Town Artillery's upcoming Cross-Canada Tour will see the band play smaller markets off the beaten path and collaborating with local bands/artists and community programs where they can. While on tour, they will also be filming a documentary about rural Canada and the people who keep art and music alive in each town, interviewing locals and capturing a band learning on the road. They also plan to raise awareness of the issues they hold close: Indigenous rights, climate, and the importance of live music.
Originally from Kaslo, British Columbia, and now based out of Vancouver, Small Town Artillery are often described as a 'Rock band with a horn section'. To spin up a sonic image of the group, imagine if Billy Talent and Rage Against The Machine met up with Cat Empire and Bruce Springsteen, and wrote an album about the world.
Small Town Artillery's new single 'Day As An Arrow' is available today on Spotify, Apple Music/iTunes, and other digital retailers and streaming services. Their new EP will be available on all digital platforms Mar. 6. Should they show up round your way, they're well worth a go see.
Small Town Artillery On Tour
March 6 - Vancouver, BC -  Rickshaw Theatre
March 7 - Victoria, BC - Lucky Bar
March 19 - Alert Bay, BC - Gatehouse Theatre
March 20 - Duncan, BC - Red Arrow Brewing Block Party
March 21 - Powell River, BC  - Evergreen Theatre
March 25 - Penticton, BC - Slackwater Brewery
March 26 - Revelstoke, BC - Traverse Nightclub
March 27 - Golden, BC - Rockwater Bar & Grill
March 28 - Creston, BC - Casey's Community House
March 30 - Kaslo, BC - JVH Lighthouse Theatre
April 2 - Camrose, AB - Bailey Theatre
April 3 - Red Deer, AB - The Vat
April 4 - Edmonton, AB - Station On Jasper
April 5 - Cold Lake, AB - Muster Point
April 7 & 8 - Meadow Lake, SK - TBA
April 9 - Kindersley, SK - NRCC (Norman Ritchie Cultural Centre)
April 10 - North Battleford, SK - Freebird Collective
April 11 - Nipawin, SK - Street Party (hosted by The Dam Smokehouse)
April 15 - Swan River, SK - Louisiana Jax
April 16 - Onanole, MB - House Party
April 17 - Winnipeg, MB - Times Change(d)
April 18 - Kenora, ON - Lake Of The Woods Brewing
April 20 - Dryden, ON - Midtown Stage
April 22 - Sioux Lookout, ON - Legion
April 23 - Fort Frances, ON - Little Beaver Community Centre
April 24 - Thunder Bay ON - Black Pirates Pub
April 25 - Wawa, ON – TBA
April 29 - Sudbury, ON - The Asylum
April 30 - Owen Sound, ON - Heartwood Cafe (Upstairs)
Small Town Artillery is Tom van Deursen - Guitar/Vocals, Derek van Deursen - Drums/Vocal, Carson Webber – Bass, Alex Maher - Tenor Saxophone , Phil Austrom - Trumpet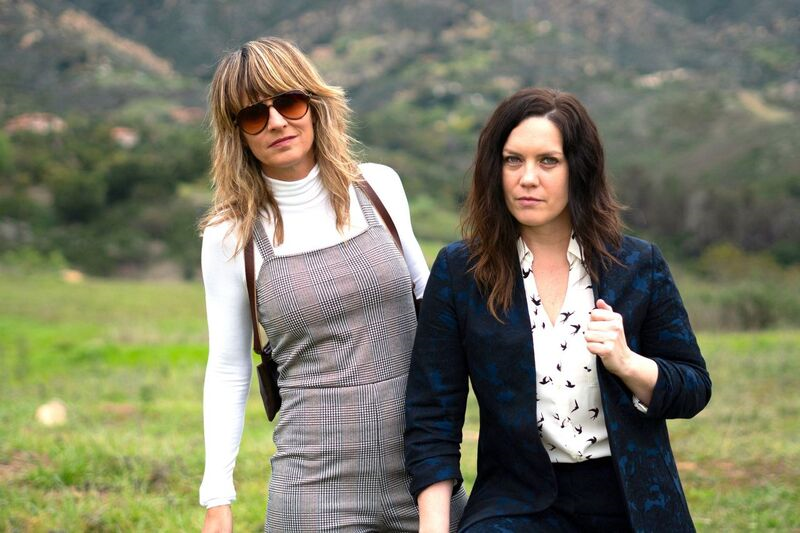 Here's new music from a pair who've been folking around the roots scene for a cred-making length of time. Currently, on tour in Europe, singer-songwriter duo Madison Violet (Brenley MacEachern and Lisa MacIsaac) were excited to hear about their recent 2020 East Coast Music Award nominations; including Contemporary Roots Recording Of The Year for Everything's Shifting, and Fans' Choice Video Of The Year for "Tell Me".  "It always feels great to be recognized for our work and to have both our current album, and our video for "Tell Me" receive noms was an amazing feeling;" shares the band.
The video for "Tell Me" was shot in Joshua Tree and directed by Jillian Martin, who was featured in Adweek's 2018 Creative 100 as an emerging director to watch. In 1999, MacEachern and MacIsaac met in Toronto. They instantly formed a band and became a couple. By recommendation of some industry folk, they were told that they should hide their sexuality and their relationship (which they did for many years of their career). So, they ran away to the desert with their guitars in tow and wrote their first record. This video is a glimpse into their adventures and misadventures on that first road trip together.
Watch and share 'Tell Me' here https://www.youtube.com/watch?v=uE7WMSC-Gzg
Madison Violet On Tour
March 6 - St. Stephen's United Church - Hudson Bay, SK
March 7 - Eagle Point Event Centre - La Ronge, SK
March 9 - Anne Portnuff Theatre, Yorkston Regional High School - Yorkton, SK
March 10 - Event Centre, Swift Current, SK
March 11 - Mae Wilson Theatre - Moose Jaw, SK
March 12 - Station Arts Centre - Rosthern, SK
March 13 - Langenburg Arts Council - Langenburg, SK
March 18 - Humboldt and District Gallery - Humboldt, SK
March 20 - Luseland Homecoming Hall - Luseland, SK
March 21 - Brian King Centre - Warman, SK
April 16 - St James Community Square - Vancouver, BC
April 17 - Oak Bay Recreation Center - Victoria, BC
April 18 - NoXcuses Cafe - Parksville, BC
April 19 - United Church of Canada (Duncan) - Duncan, BC
April 21 - The Dream Cafe - Penticton, BC
April 24 - Prestige Hotel Vernon - Vernon, BC
April 25 - Harrison Memorial Hall - Harrison Hot Springs, BC
BITS'N'PIECES….Go Get Plucked, says the ad for the Fourth Annual Festival of Eclectic Banjo Music. K, I made that up but there is a Fourth Annual Festival of Eclectic Banjo Music and it runs March 6-8 (Friday night through Sunday afternoon) in beautiful downtown Guelph. They say with a straight face the thing sells out every year and y'all better not be tardy to the party.
The fest is dedicated to presenting a broad range of banjo-suffused music and this year is no different, with a stellar line-up of local and international acts. There will be Bluegrass with The Barrel Boys and Evans, Poulsen & Showman, World Music with So Long Seven (imagine banjo, tabla and violin), and Old-Time Banjo and Fiddle (and step-dancing) with Newberry &Verch and Allison Degroot & Tatiana Hargreaves.
All that, plus Metis Fiddle and Banjo (The Red River Ramblers) and even Cabaret (Old TimeHoney) and Jug Band (Ever Lovin' Jug Band). If you don't like any of that, perhaps you can go pluck yourself.
All four shows take place at Silence, 46 Essex Street, Guelph. For the poster, schedule and ticket links have a look at the website (www.banjofest.ca) or the Facebook page. Eventbrite Tickets: https://www.eventbrite.ca/e/banjofest-guelph-2020-tickets-75721786903.
…… Mar 9, 7:00 PM Ally Brooke Mod Club Toronto, …..Wednesday 11 March Anti-FlagThe 27 Club Ottawa….Sun.Mar.8 7.00 PM David Hause &The Mermaid Petit Campus Montreal…Wed. Mar.11 Haviah Mighty, 88Glam, Snotty Nose Rez Kids, and ManilaGray.Fortune Sound Club, Vancouver….
Support live music. What have you got to lose?