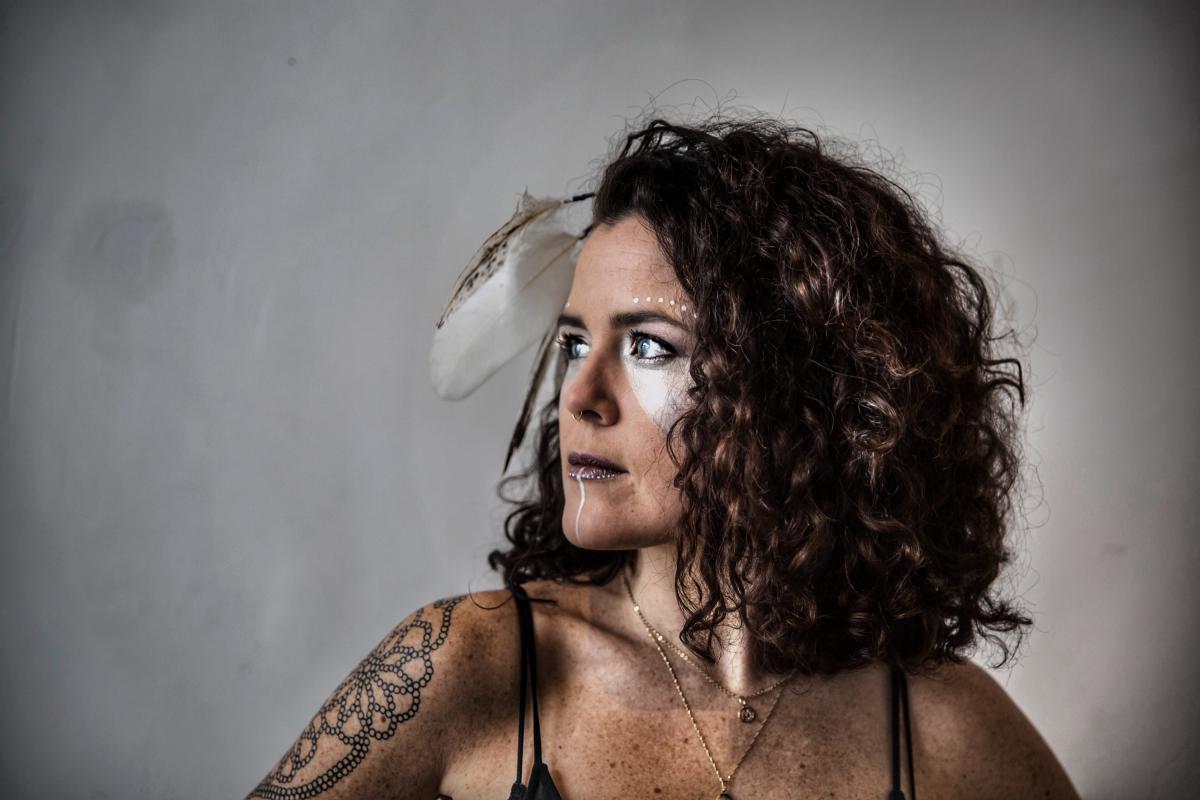 Fri Oct 27, 2017
In a world where the sum of our lives is defined through another's gaze, genuinely unchained artists like Winnipeg-bred Hamilton-based Iskwé (pronounced iss-kway) are a rare breed. Named one of the 'Top 10 Artists to Watch' by CBC Music, Iskwé ('woman' in Cree) is set to release her sophomore album, The Fight Within, on November 3rd (Independent). The album features the new single Soldier . Listen, buy and share here hyperurl.co/IskweSoldier . The lady's currently on a cross Canada tour in support of the forthcoming album. Her unmistakable sound weaves her Irish and Cree/Dené/Métis roots with poignant politically charged lyrics, dark soulful R&B rhythms, electronic flourishes, and trip-hop breakbeats. Iskwé teamed up with several notable producers for the new album including The Darcys on Nobody Knows, Hayden Wolf on Soldier and Will I See; and Keolya on Sometimes and The Storm.
"This album is really precious to me, I wrote it from a much more reflective place than my first. The issues I touch on here are real, issues that are impacting Indigenous people every day." Iskwé continues; " From our Missing & Murdered Women and Girls to youth suicide epidemics within our communities to the land protectors out fighting for our planet each and every day; I wanted to counter the stereotypes cast our way and push back against the idea that we won't or can't succeed. I wanted to give back to the people I care most about - our younger generations. This album is for them."
UPCOMING TOUR DATES
November 9 - Charlottetown, PEI - Baba's*
November 10 - Halifax, NS @ The Carleton*
November 11 - Fredericton, NB @ The Capitol*
November 16 - Hamilton, ON - Casbah*
November 17 - Windsor, ON - Phog Lounge*
November 18 - Toronto, ON - Rivoli*
November 23 - Ottawa, ON - National Arts Centre
* w/ Rococode
Unafraid to challenge the convictions of her detractors by honouring her heritage, standing steadfast in her viewpoints, Iskwé's artistry is an unbridled thing. Blending soulful, breathlessly delivered lyrics coloured by the many shades of human nature with a sonic palette that takes its cue from the shadowy atmospherics of the 1990s Bristol sound, Iskwé's music revels in her strength of self and that is her true rallying cry.
Iskwé recently garnered a win at the 2017 West Coast Music Awards (WCMA) for Electronic/Dance Artist of the Year and was announced as a judge for CBC Music's 2017 Canadian Music Class Challenge, in association with Musicounts.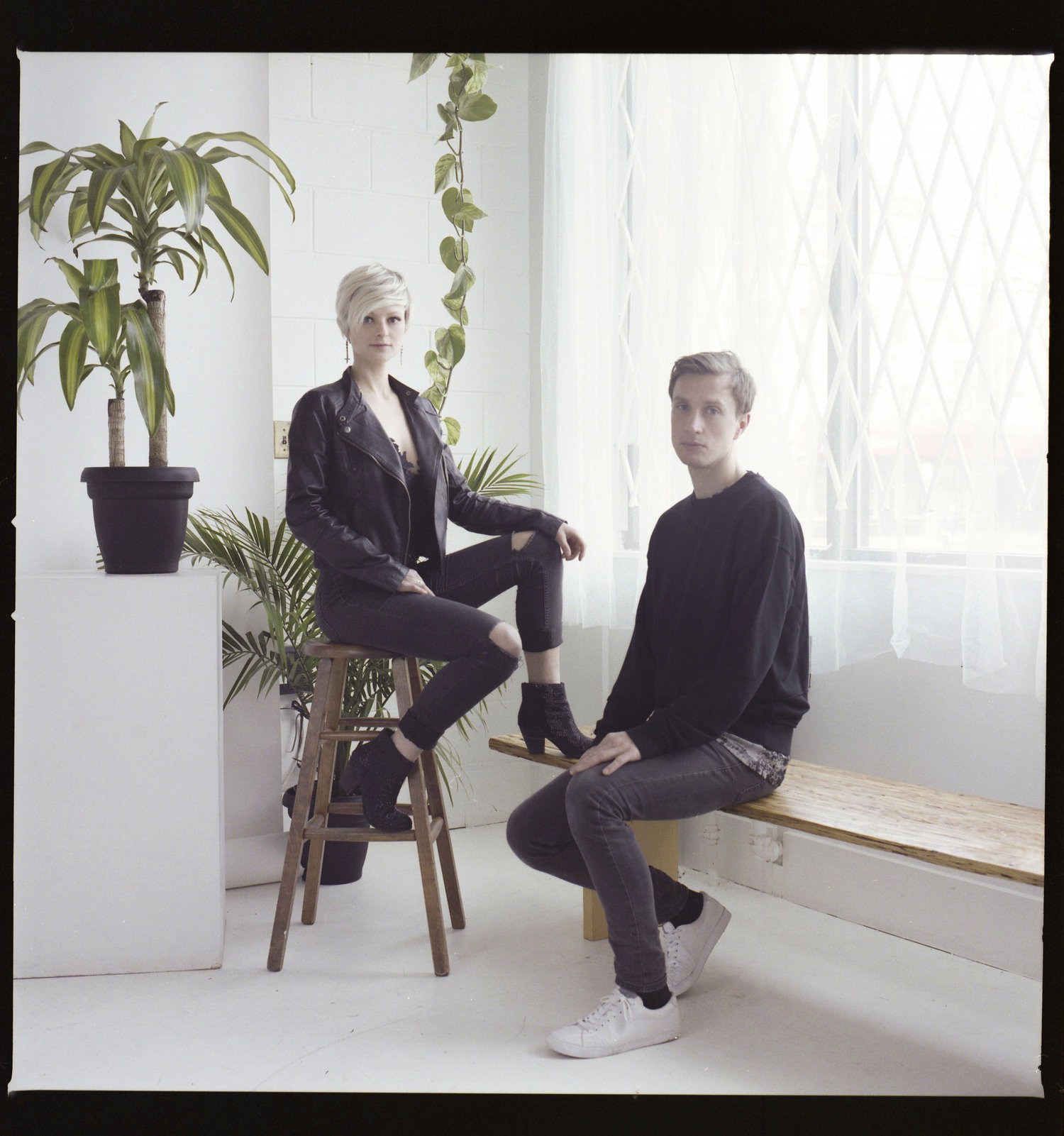 Vancouver electro-pop duo Rococode (Andrew Braun and Laura Smith) are hitting the road for a fall North American Tour in support of their latest EP Young Ones.
Rococode's 'Young One's EP was released earlier this year on June 16th via Marquis. Co-produced by Caleb Shreve (Phantogram, Bear Hands, Tegan and Sara) and Jon Siebels (Eve 6, Switchfoot, Dreamers), the six song set highlights a musical chemistry by fusing Braun's exploratory tendencies with Smith's razor-sharp pop sensibilities. The EP is receiving plenty of critical praise and the first single 'Is It Real' was added to many Spotify playlists and hit the Top 40 at Canadian alternative radio. Young Ones had additional success at College Radio where Rococode cracked the Top 10 on Earshot and the NACC electronic chart.
Upon completion of the tour, Rococode are planning to hit the studio to begin work on their next album. "We've been keeping busy gathering the materials for our next record at the NMC in Calgary, co-writing in Los Angeles and hiding away in our home studio," says Andrew Braun. "A new full length should be arriving sometime in the first half of 2018."
TOUR DATES
November 4 - Columbus, OH - Spacebar
November 6 - NYC, NY - Pianos
November 10 - Halifax, NS - The Carleton
November 14 - Ottawa, ON - House of Targ
November 16 - Hamilton, ON - The Casbah
November 17 - Windsor, ON - Phog Lounge
November 18 - Toronto, ON - Rivoli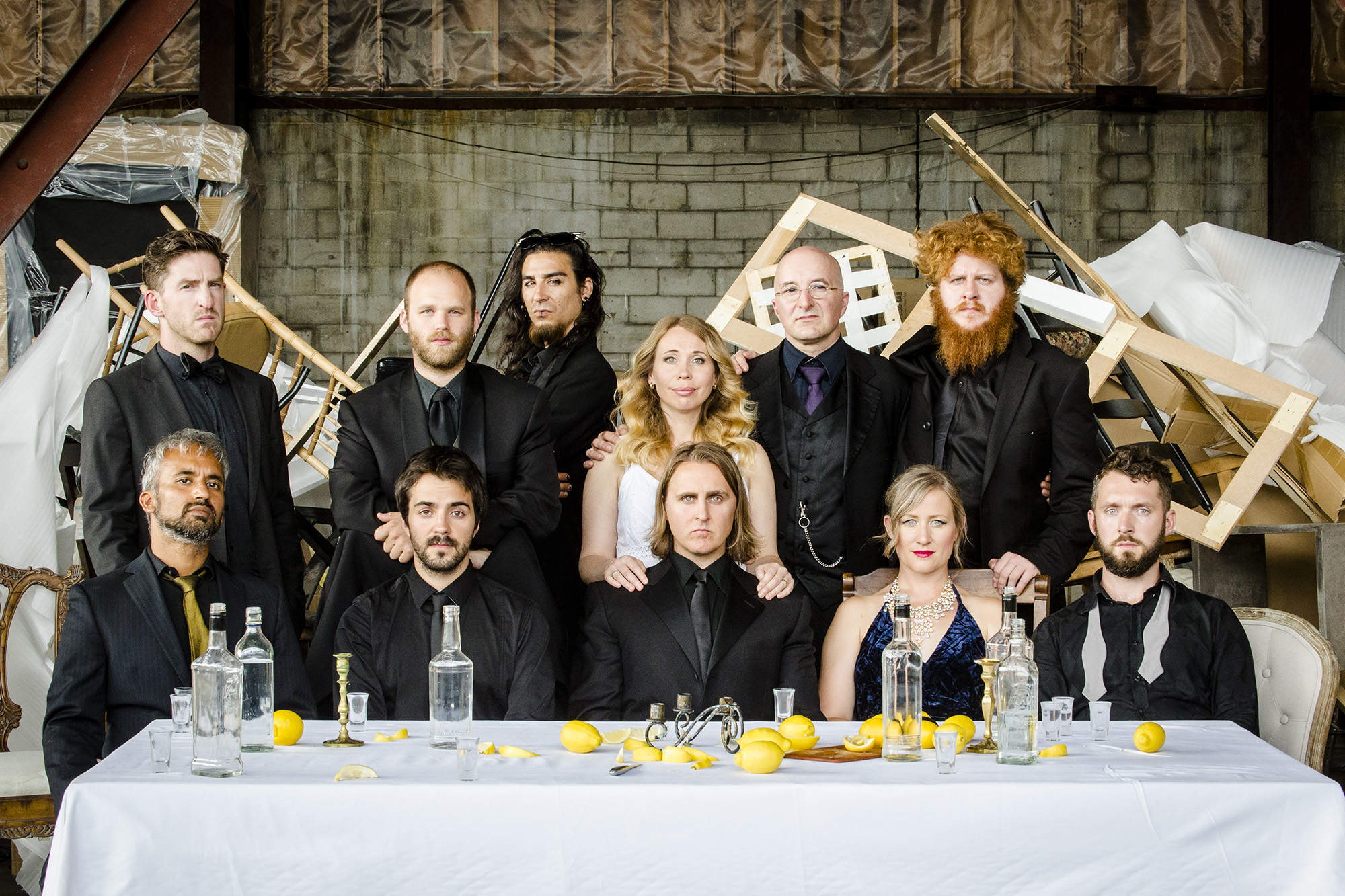 With another year of worldwide touring under their belts, the Lemon Bucket Orkestra returns with a new collection of songs from their forthcoming album, If I Had The Strength , due November 3, through Outside Music. The band will be bringing the new material and their highly engaging live show, on a 11-date release tour of Ontario and Quebec commencing November 1, 2017, with more dates coming in the spring of 2018, that will take the group from Newfoundland to Victoria. A complete list of November tour dates can be found below.
Two years in the making, the album once again draws its repertoire and inspiration from folk traditions across Eastern Europe. But unlike their two previous albums (2015's Moorka and 2012's Lume, Lume), which were both just collections of individual songs, If I Had The Strength explores an overarching narrative line to tell a much bigger story.
"If I Had the Strength is an album about coming home, about never being the same, about the parts of ourselves we lose, the parts we gain, and about the prisons we inhabit or that inhabit us," says Lemon Bucket Orkestra ringleader, Mark Marczyk.
With IIHTS, the increasingly dynamic and theatrical group have created a song cycle inspired by a century old Slavic prison ballad that tells the story of a young rebel coming home after laying it all on the line. The work draws emotional weight from the band's personal experiences with the Ukraine-Russia conflict, but it also highlights the dozen strong ensemble's party-punk roots and attitude, developed and honed while busking on the streets of Toronto and around the world.
"We start in a musty train car overlooking the fields and valleys of our youth through permanently smudged windows, reflecting on the life that once was and wondering how to face our mothers with the horrifying fact that we will never be the beloved boys we once were," Marczyk says, expanding on the album's concept. "Then, with a sudden jolt and flicker of cabin's spotty electricity, we're transported to a memory of what led to this moment and we're sprinting for dear life in a struggle to keep up to our past selves. The whole album navigates between the shaky cabin and these flashbacks in the language of eastern European folklore, the main site of resistance and celebration for the Lemon Bucket Orkestra for the better part of the last decade."
Documenting Lemon Bucket Orkestra at the height of its musical powers, the new album also features a compelling list of unexpected guests; from beloved Canadian soprano, Measha Brueggergosman, to Montreal-based Latino rapper, Boogat, to a triumphant-yet-tragic 60 strong reading of the late Adrienne Cooper's Sholem by the mighty Choir!Choir!Choir! Weaving in and out of the prison ballad theme, the work takes listeners on an emotional journey exploring trauma and tragedy through the lens of musical exploration and communal celebration.
The band is best known for its raucous parties, impromptu street performances and legendary live shows. But in the last year, they have also made a mark with their powerful 'guerrilla folk opera,'Counting Sheep . The unique theatre experience has already played for enthusiastic audiences in Canada, Scotland and Germany, and later this summer the band will be performing it at the Kilkenny Arts Festival in Ireland and the Freedom Festival in Hull, UK. On November 20th, the production will make its US debut at the infamous 3-Legged Dog in New York City, for a four week run.
Marczyk concludes, "The album is a statement of resistance and celebration. We're guerrilla-folk party-punks imprisoned and liberated by eastern European folklore. The title track (borrowed from the late great Adrienne Cooper) says it all: If I had the strength, I would run in the streets – I would scream PEACE! PEACE! PEACE! This album records the process of gathering that strength and the obstacles we encounter along the way."
TOUR DATES
November 1 – Ecole Secondaire Publique De La Salle – Ottawa, ON
November 2 – Isabel Bader Centre for the Performing Arts – Kingston, ON
November 3 – Aeolian Hall – London, ON
November 4 – Danforth Music Hall (with Special Guest, Boogat) – Toronto, ON
November 5 – The HUB – Stratford, ON
November 7 – Meaford Hall – Meaford, ON
November 8 – Descendants Bierhalle - Kitchener, ON
November 9 – Richmond Hill Centre for the Performing Arts – Richmond Hill, ON
November 10 – Mitchell Hall – Guelph, ON
November 11 – Theatre Fairmount (with Special Guest, Boogat) – Montreal, QC
November 12 – Venue TBC – Quebec City, QC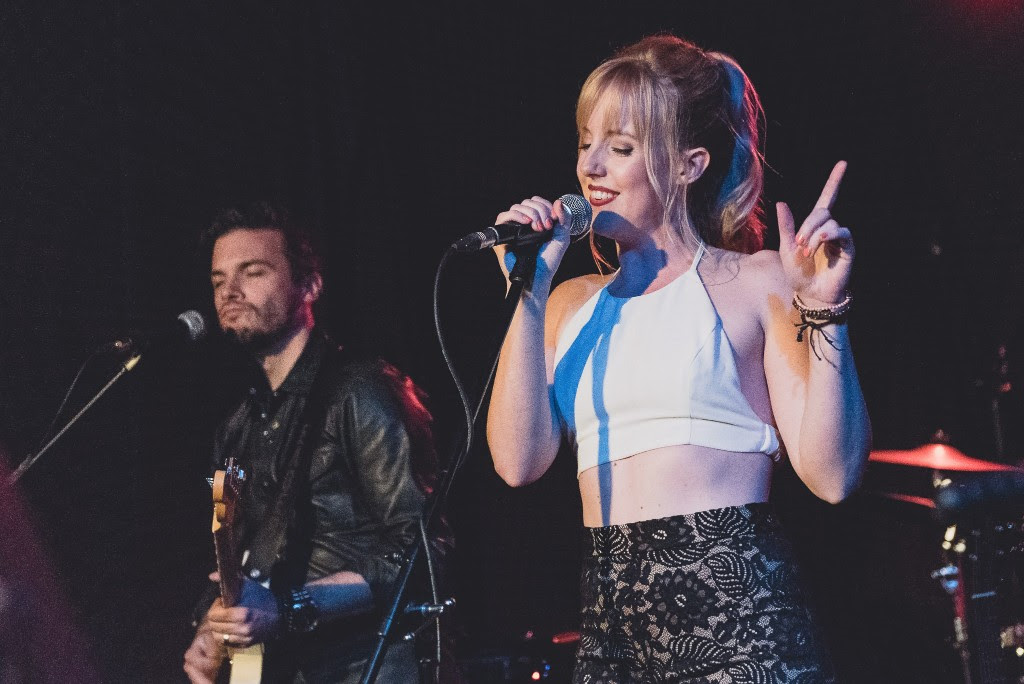 BITS'N'PIECES
After the highly successful launch of her fourth album, In The Light which reached number 49 on the Canadian iTunes Top 200 Pop charts, Toronto pop-soul artist Melissa Bel releases her highly anticipated music video for single, " Big Boys Don't Cry ," directed by Hubert Wigier. Co-written by Ryan Cabrera and producer Justin Gray (Amy Winehouse, Mariah Carey, Joss Stone), Bel's newest track takes a positive spin on a break-up song, with tongue-in-cheek lyrics and themes of self confidence and empowerment, all sophisticatedly wrapped in an easy-listening track. The songstress, who is currently based in England, has formerly opened for Canadian musical heavy-hitters like Tegan and Sara and Juno award-winner Matthew Good.
"This is the song that's supposed to cheer you up after a breakup," says recording artist Melissa Bel. "It's fun and upbeat, not too serious, but also about knowing how you deserve to be treated in a relationship and not settling for anything less."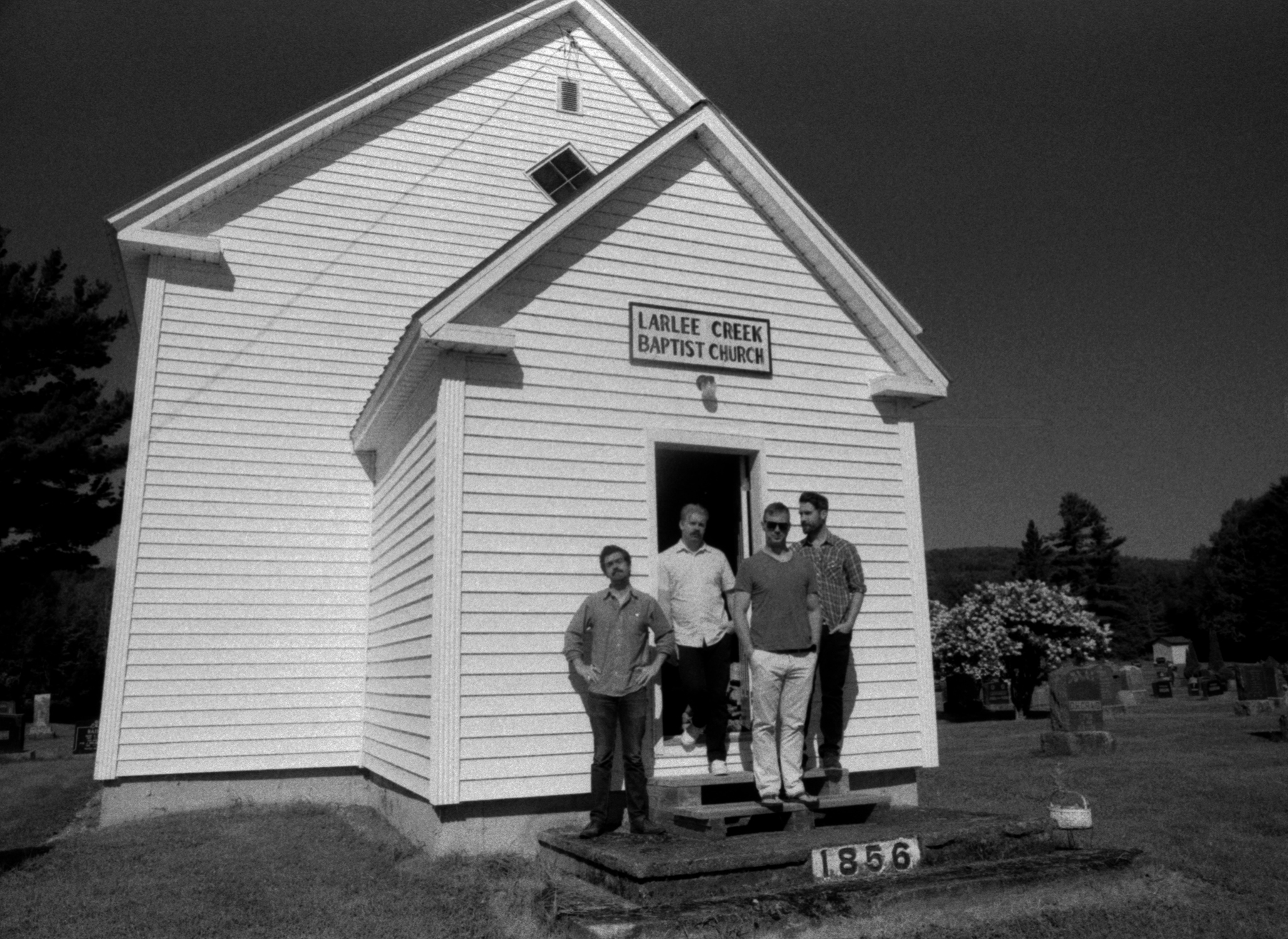 Today, The Olympic Symphonium are sharing "Coat Of Arms", the first new music from the band since 2014's Chance To Fate. Recorded at The Old Confidence Lodge with engineer Diego Medina (Chad VanGaalen, Jon McKiel, Shotgun Jimmie) and featuring additional vocals by Jennah Barry, "Coat Of Arms" is "a song that wrestles with figuring out an identity and then bringing that individual into relationships," says Graeme Walker. "What qualities do we gain or lose in ourselves by becoming this character? And how do those qualities evolve and change over time?"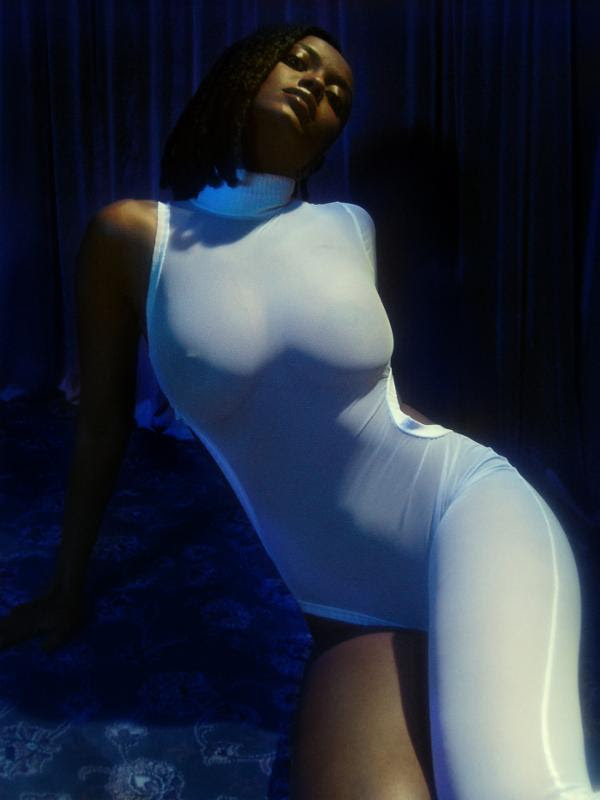 R'n'B chanteuse Kelela just dropped debut album Take Me Apart . The highly-anticipated collection is out on Warp Records, and is currently sitting at #1 in the iTunes Canada and US R&B/Soul Charts. Earlier this week, Kelela was announced as the cover star of The FADER's Paradise issue. She also debuted " Waitin" on BBC Radio 1 where the track earned 'Hottest Record' honors.
On September 24th, Kelela performed at the iconic Hollywood Bowl alongside friends and fellow artists Solange, Blood Orange, Moses Sumney, KING, and Kelsey Lu. On October 25th she kicked off a lengthy tour, playing shows across North America through November before heading to Europe for a slew of dates that will conclude in December in Amsterdam. Shows in San Francisco, Oakland, Toronto, New York, Minneapolis, DC, and London have already sold out.
The album emerges as an epic portrait of an artist spanning the past and future of R&B. In her hands, the genre knows no boundaries and so Take Me Apart exists as an absolutely singular and fearless addition to a canon of recent classics. From her very earliest work, honesty and vulnerability have been cornerstones of Kelela's art - even when clad in the armor of the avant-garde electronics she so deftly inhabits - and Take Me Apart sees her double down on both the emotional intensity and resonance of her message as well as the sonic seeking she is renowned for.
Tour Dates:
10/30 - Oakland, CA @ The New Parish (SOLD OUT)
11/1 - Portland, OR @ Hawthorne Theater
11/2 - Seattle, WA @ Neumos
11/5 - Minneapolis, MN @ 7th Street Entry (SOLD OUT)
11/6 - Chicago, IL @ Promontory
11/7 - Detroit, MI @ El Club
11/9 - Toronto, ON @ Velvet Underground (SOLD OUT)
11/10 - Montreal, QC @ Belmont
11/11 - Cambridge, MA @ Middle East Downstairs
11/12 - New York, NY @ Bowery Ballroom (SOLD OUT)
11/13 - New York, NY @ Bowery Ballroom (SOLD OUT)
11/15 - Philadelphia, PA @ Coda
11/16 - Washington, D.C. @ U Street Music Hall (SOLD OUT)
11/17 - Durham, NC @ Motorco Music Hall
11/18 - Atlanta, GA @ Masquerade (Hell Stage)
11/20 - New Orleans, LA @ Gasa Gasa
11/21 - Houston, TX @ White Oak Music Hall Downstairs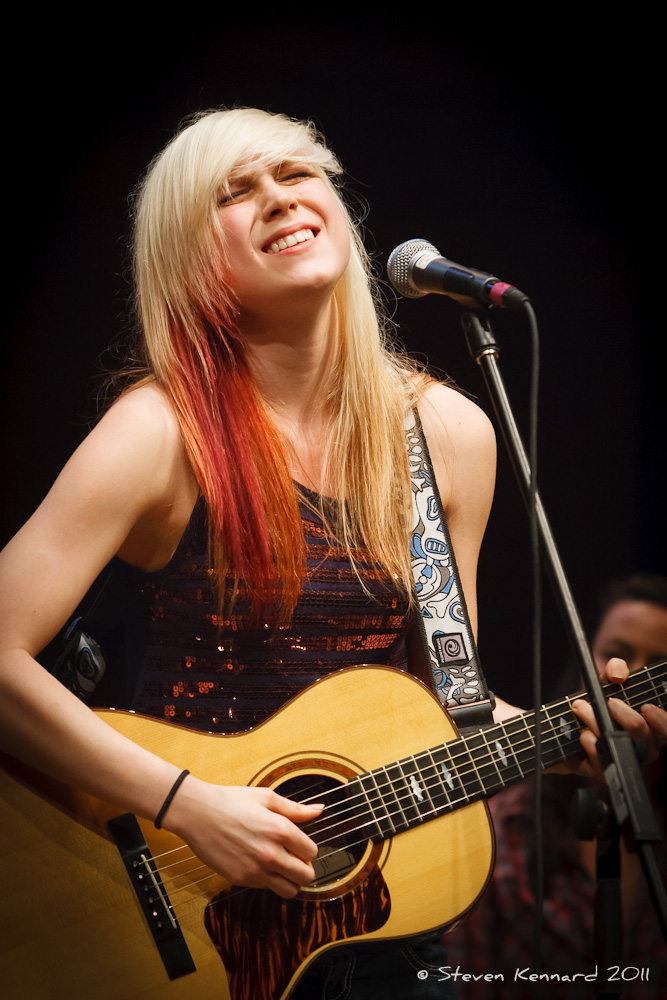 They're all pumped up in the Ariana Gillis camp as Ariana has scored the coveted 'special guest' slot when another strong young talent, Amelia Curran appears at the Gladstone Hotel next Thursday, November 2 . Gillis is currently riding a wave of attention for new single 'Freedom.' The songs came out of sessions currently being recorded with multi-GRAMMY® Award-winning producer, Joel Moss and CFMA Producer of the Year, David Gillis.
Freedom, the first song released from these sessions, presents a timely statement surrounding the repression of human rights and false promises in the U.S. and around the globe.
Ariana explains: "What occurred to me was the irony of the word freedom and how it is used politically as a positive and hopeful feeling—but in the wrong hands it always ends up becoming the opposite. At its core, Freedom touches on equity and the important value of human kindness".
All around me they're making up stories,
Saying we got good things coming.
But freedom took off before that talk,
And ever since then I've been running.
Freedom, freedom where've you been?
I've been missing you so long.
Guns and soldiers, bullets, patrollers, freedom never felt so wrong.
Video: https://www.arianagillis.com