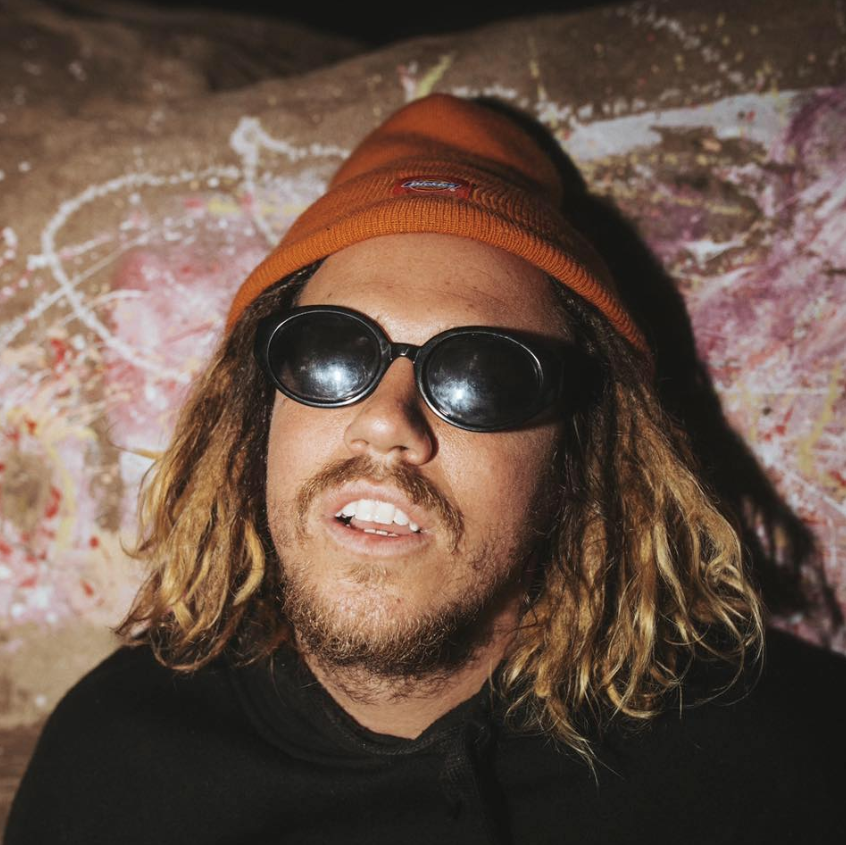 Fri Aug 30, 2019
Woke up to a dismal, damp and screwface kinda day. Much like this one from Judy Blue Eyes. youtube.com/watch?v=eYiyAhAxDQM
Legendary beach bummin' wild child DENM has dropped a late summer jam that's thetotal opposite of 'California Dreamin' Sez  DENM  "I wrote "Blow It Up" initially about my neighbours when I was living in the seedy beach town of Isla Vista. They were loud and wild. Always partying and fighting. I got punched in the face by one of them actually trying to break up a fight in the street midday on a Saturday haha. Classic vibes. They were good dudes though. Somehow there was always broken glass and syringes outside my house. Livin' in a slum beach paradise what more can you expect? So I was trying to write the song in the first person from their point of view. But as I continued writing the song, it began to sound a lot more like the way I grew up in San Diego as well. Cuz that's who we were-- rowdy and violent kids just trynna get wild and have fun. Surfing and skating and always finding trouble. Or trouble always finding us haha. So it's kind of a song written about life in Southern California. The seedier side. It's not all Beverly Hills and Malibu. It's tough and you gotta learn to be tough to make it. But it's also a party and good time. There's no place like it."
On the new single and upcoming EP, Huntington Beach, CA artist DENM teamed up with production songwriting team Rock Mafia (Eminem, Marshmello, Demi Lovato, Diplo, Zedd, Miley Cyrus, Selena Gomez, Wyclef Jean, Green Day).
Check out the video for "Blow It Up" here: https://youtu.be/RVUlYhk39iU.
The 'Endless Summer' EP will be released via Rock Mafia on September 6.
In 2015, DENM was no more than a bedroom producer playing in a band, touring North America, and producing some songs on the side in his spare time.
"My solo project basically started out as something to do when I was bored on tour" shares DENM. "We would all have our computers out, making our own music for fun on the road. I remember making this random dance song in the back row of a sprinter and thought it sounded pretty cool. I played it for a few friends and label people, and when they demanded to hear more, I took it to heart."
That dance song ultimately became "Lit," which Pop Crush called an "irresistible debut single" and a "garage house-y ode to hedonism and the rush of infatuation." Within a month of its release, "Lit" racked up a million streams and landed in the Top 10 on both Spotify's and Hype Machine's Viral and New Hot Electronic Charts.
Since releasing "Lit," DENM has been on a tireless journey of discovering who he is as an artist. By the end of 2017, DENM was thinking about quitting music and giving up on the dream he'd been working so hard to achieve. Instead, he ended up writing his new single, "Life's Too Short."
"When I wrote 'Life's Too Short,' I had no money, nothing was working, and it seemed like I'd hit the final wall," shares DENM. "So as a form of therapy, I wrote a song about how life is too short – how it all flies by so fast. I mean, I remember being a little kid like it was yesterday. And now I'm an adult. Just like that. I'd been so focused on trying to make it, that I wasn't even enjoying my life. So I decided to try and change my mindset. I let go. I told myself that I was going to be alright. That whatever will be, will be."
Shortly after that experience, DENM found himself in a one-off writing session at Rock Mafia with some of the industry's biggest hit makers. When they asked DENM what he'd been working on, he played them his demo of "Life's Too Short." They instantly fell in love with the song, noting DENM's laid-back, yet honest take on life.
In early 2018, Rock Mafia enthusiastically signed DENM as an artist, writer, and producer. Together, they immediately began work on a full album. One may never know if it was because of his change in mindset, or simply because of his raw, undeniable talent. But, as DENM says, "It's all about timing. I was in the right place at the right time."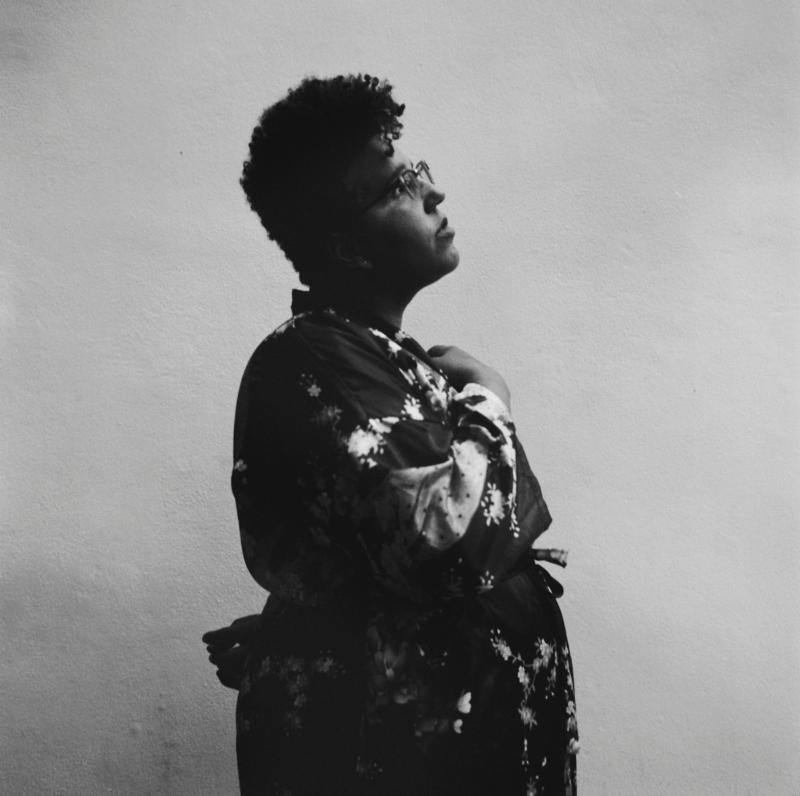 Alabama Shakes front lady Brittany Howard is going it alone and gives a joyful, transcendent performance of "Stay High" - the first single from her debut solo album, Jaime - in a new live video, directed by Danny Clinch.
View "Stay High" (Official Live Session)
https://www.youtube.com/watch?v=IOw06le148o
Prior to this weekend's festival, Howard will headline two shows at Washington, DC's 9:30 Club (August 23 and 24). Her North American tour will also include an evening in Toronto on September 22 at Rebel, New York City's Beacon Theatre (September 24) and a two-night stand at Los Angeles' Theatre at Ace Hotel (October 8 and 9). She'll be accompanied by the band seen in the new live video: drummer Nate Smith and bassist Zac Cockrell (Alabama Shakes), who both also played on Jaime, keyboardist Paul Horton (Alabama Shakes), guitarists Alex Chakour (Charles Bradley & His Extraordinaires, Sharon Jones and the Dap-Kings) and Brad Allen Williams (José James, CeCe Winans) plus Alabama Shakes' background vocalists Lloyd Buchanan (who also plays keys), Karita Law and Shanay Johnson.
"Stay High" entered Billboard's Triple A Songs chart at No.15 and is now in the top 10. In Canada, it went to #1 on the CBC Music's Top 20 after being on the chart for just three weeks. Views of the official video, which stars Terry Crews, have surpassed six million. Fans who pre-order Jaime in digital format will instantly receive "Stay High," "He Loves Me" and "History Repeats." The album is set for September 20 release on ATO Records.
Rolling Stone hailed the album as "her most ambitious recording ever, full of synthed-out psychedelic funk, druggy soul ballads, hip-hop loops, and lyrics grappling with her past, including sexuality, family tragedy, religious guilt and more." AFROPUNK noted, "It's an album that is all about turning the things Howard once looked away from - maybe even kept private for understandable reasons - and finds something new and beautiful from it." Haven't heard the full album but the single is an exercise in a kind of jaunty soul we haven't heard from Brittany before.
Brittany Howard - North American Tour
8/23 | Washington, DC | 9:30 Club
8/24 | Washington, DC | 9:30 Club
9/18 | Milwaukee, WI | Riverside Theater
9/19 | St. Paul, MN | Palace Theatre
9/20 | Chicago, IL | Riviera Theatre
9/22 | Toronto, ON | Rebel
9/24 | New York, NY | Beacon Theatre
9/25 | Boston, MA | House of Blues
9/27 | Philadelphia, PA | The Fillmore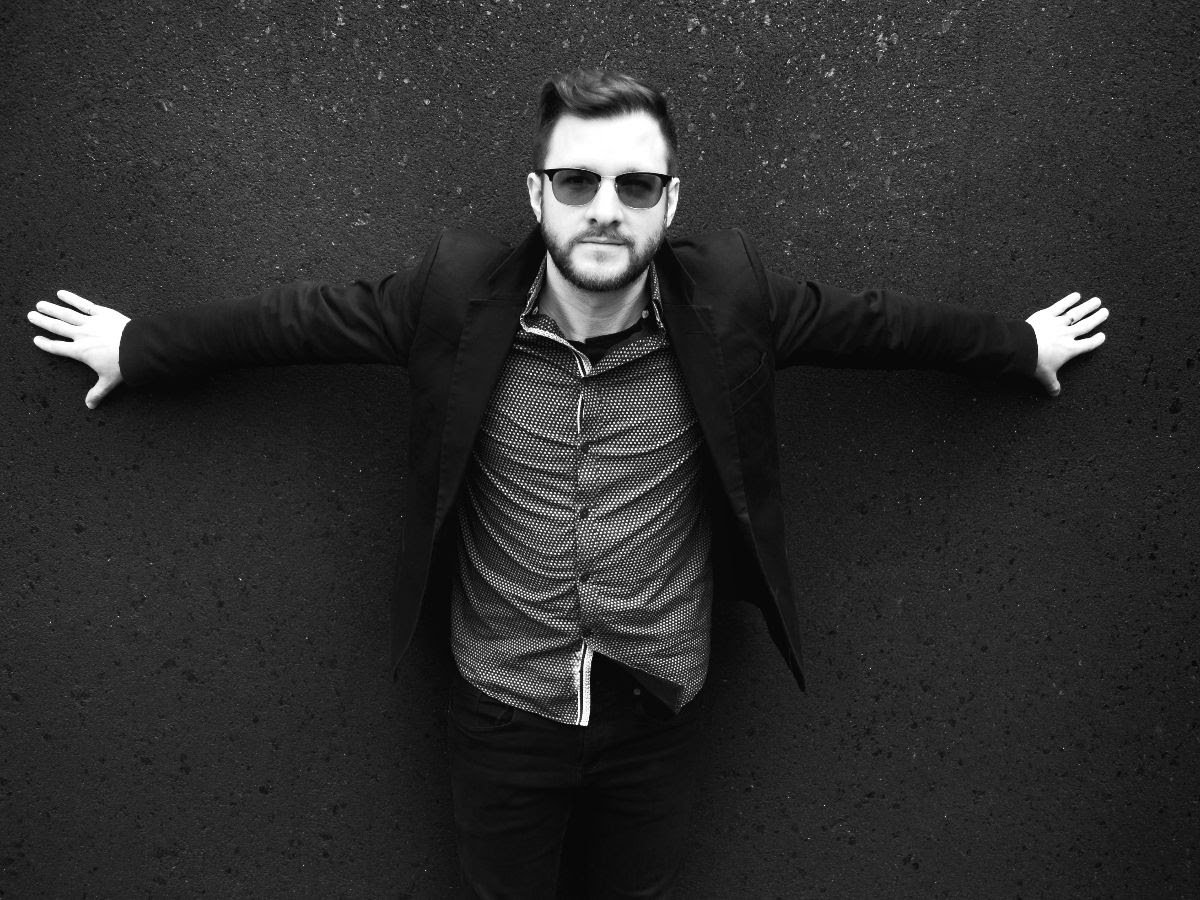 Rockin' soulman (he's from The Rock) Chris Kirby's looking to breakout with his newest single. "Better Not Let Me Down" is the second single from Chris Kirby's upcoming album "What GoesAround". "Better Not Let Me Down" is an emotional, dark, indie rocker with tinges of blues and pop blended in. The whiff of threat in the title is reminiscent of Sting's 'Every Breath You Take 'and its stalker point of view.  Listen to "Better Not Let Me Down" here.https://www.youtube.com/watch?v=PKiNX6y5Qqs
Kirby is an award-winning producer, songwriter and multi-instrumentalist who has worked with Matt Andersen, Juno award winners The East Pointers and Stephen Fearing, as well as East Coast favourites The Once, Tim Chaisson, Quote the Raven and many more. "Better Not Let Me Down" is co-written and featuring Caveboy vocalist Michelle Bensimon.The result is an emotional, dark, indie rocker with tinges of blues and pop blended in.
"Better Not Let Me Down" was written by Kirby and Bensimon over Skype a few months after they met at a songwriting camp in Los Angeles. The camp began the morning after the United States Presidential election in 2016 and the song is based on their collective experiences and observations on the people and political climate in California and the US in general.
"The political climate in the US while we were there was tense, to say the least," says Chris Kirby about writing the single with Michelle. "We tried to reflect this tension in the lyrics of the song, and I also applied quite a bit of tension in the production. The song was written about a moment in time three years ago that is still just as relevant today."
What Goes Around is a rich soul album, with thick grooves and passionate vocals, funky keyboard parts, huge hooks and sly, sexy lyrics, tunes that reflect his love of all things Aretha, Stevie Wonder and Al Green. From being everyone's secret weapon, this East Coast all-star is taking centre stage with What Goes Around.
Chris Kirby Tour Dates
August 28 - Halifax Urban Folk Festival - Halifax, NS, Canada
September 13 - Saltwater Sounds - Miramichi, NB, Canada
September 14 - The Tipsy Muse Café - Fredericton, NB, Canada
September 21 - Patchwork House Concerts - Bedford, NS, Canada
September 27 - The Pourhouse - Charlottetown, PEI, Canada
September 28 - New Scotland Brewing Co. - Dartmouth, NS, Canada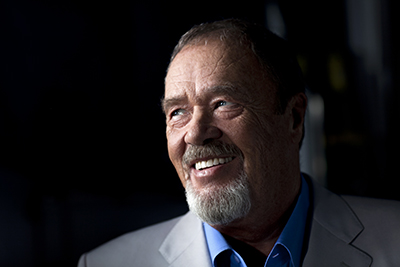 BITS'N'PIECES…Now, this is rich…GRAMMY Award-Winning David Clayton-Thomas' New Anti-Gun Anthem Censored for Advertising by Facebook for Being 'Political' and is facing restrictions on Facebook this week. This from the same organization which knowingly took Russian troll money. It is to laugh in their faces.
The legendary artist is using the incredible power of song to call attention to the gun violence plaguing the U.S.; attempts to boost the post through the ubiquitous social media network were rejected.
"Given the current climate of gun violence in America, I felt this song should be heard now," says Clayton-Thomas of the release. This song is dedicated to the kids of Parkland and the March For Our Lives movement."
"Never Again" is from Clayton-Thomas' forthcoming album Say Somethin', set for release early 2020 via Linus Records.  For the newbies, David Clayton-Thomas is a GRAMMY Award-winning Canadian musician, singer and songwriter also known as the lead vocalist for Blood, Sweat & Tears. Clayton-Thomas has received induction honours into the Canadian Music Hall of Fame, Canadian Songwriter's Hall of Fame, and Canada's Walk of Fame….
Canuck bluesman Ronnie Earl is a three-time Blues Music Award winner as "Guitar Player of the Year," and was the hit of the most-recent Blues Music Awards show in Memphis with his show-stopping live performance of the Junior Wells classic, "In the Wee Hours."….Earl follows that up with the August 30 release of the latest CD from the blues guitar master and his band the Broadcasters, Beyond the Blue Door. Ronnie Earl believes in the power of music to heal the mind and spirit, and that's quickly evident in the 15 tracks on his new disc. Special guests on the new album include David Bromberg (acoustic guitar and vocals), Kim Wilson (harmonica and vocals), GregPiccolo (tenor sax), Anthony Geraci (piano) and Peter Ward (guitar)….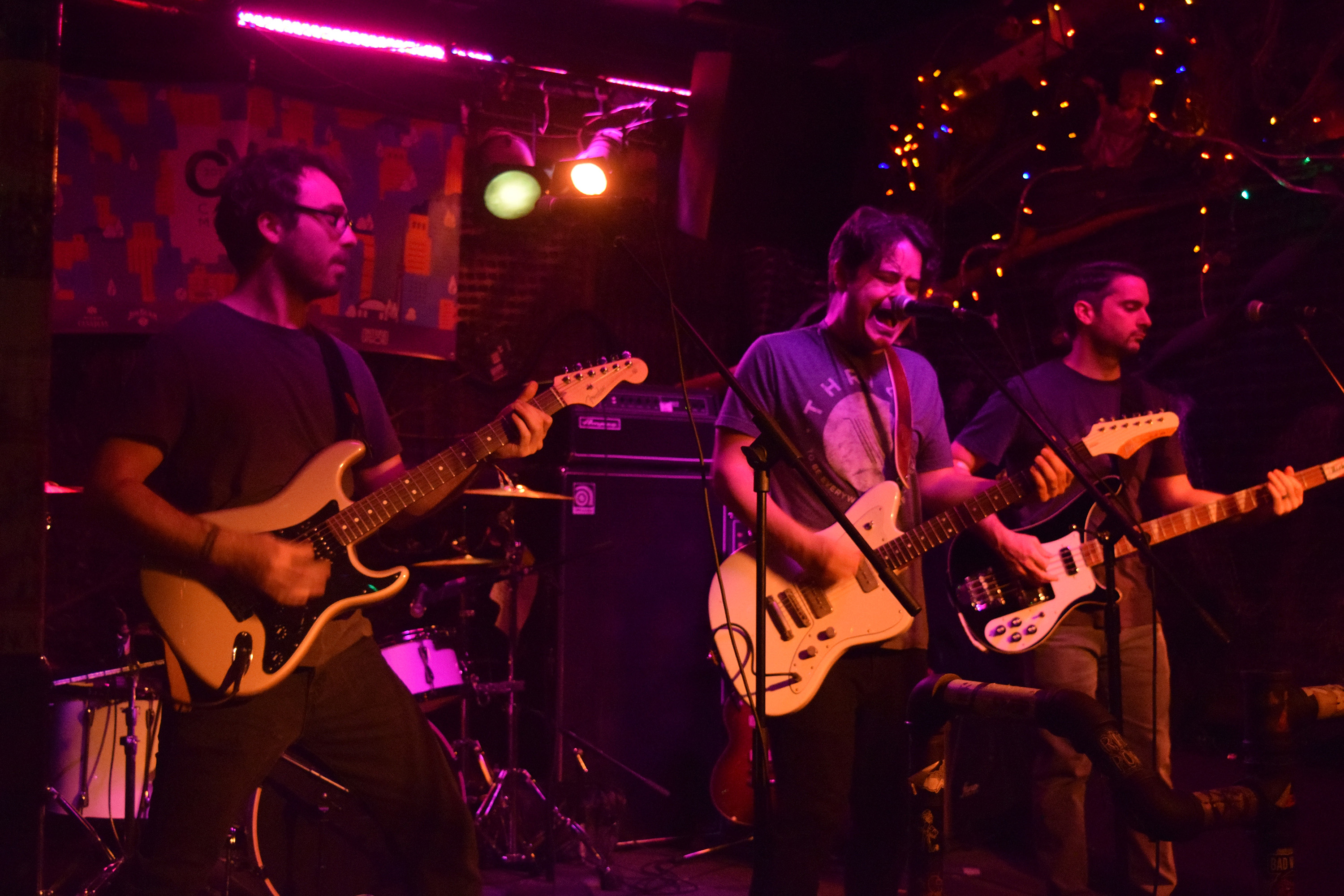 Canadian rockers Bad Buzz continue to garner anything but. The alt-pop-rock meets surf-punk quartet are back with their knock-out sophomore offering, Try Harder — available now. Dubbed by Canadian Beats as "a unique blend of all eras of punk that is largely fuelled by Green Day-styled pop-punk, Social Distortion, and a touch of The Ramones for good measure," Bad Buzz are bass guitarist and vocalist Joe Iacobelli, drummer Tristan Loria, guitarist Troy Fullerton, and guitarist and lead vocalist Ross Carvelli.
Try Harder — and its premiere single "Talkin' Shit" — continue to epitomize the band's signature brand of melodic punk grit fans and critics alike got all lit on via their debut LP, 2017's Far From Home.
"It was written after I overheard some shit-talking at a party," Carvelli shares of the song. "It's about being bullied, being talked about behind your back, but not giving a shit."
The track — along with the video — came together quickly. "I think in under an hour? Funny how that works sometimes. Same with the video…" he continues, referencing the band's uber-DIY approach for shooting, editing, and animating the final piece. "We didn't have the concept until days before our scheduled shoot date. The concept and storyline changed many times. "It was super fun to record," Iacobelli adds. "We gathered a bunch of items from around our houses, wrote lyrics on them, and went for it. We like to have fun with our songs," adds Loria. "We don't follow the same script and that comes out in the songs. We all chip in with the writing process which really adds to the diversity of the album."
"We all grew up in separate towns across Canada, but had very similar childhoods," adds Fullerton, speaking of his hometown of Riverview, New Brunswick alongside the Ontario hometowns of Iacobelli's Sarnia, Loria's Richmond Hill, and Carvelli's Orangeville. "Skateboarding… Punk music… Partying… Ithink a lot of that similarity comes out in our sound."……Critically acclaimed group The New Pornographers debut "The Surprise Knock" today. The track is the second single from the group's highly anticipated new album, In The Morse Code Of Brake Lights, due September 27 via the band's own Collected Work Records imprint in partnership with Concord Records.
Frontperson and songwriter A.C. Newman says,"'The Surprise Knock' had a different feel when we first recorded it — and I wouldn't mind releasing that version at some point. But as I was listening to it, I thought, 'Why don't we play this song like New Pornographers 2005?' Then we just replayed it with that feel. I thought enough time has passed that I feel like I can play songs that sort of sound like a classic a sound and not feel like I'm repeating myself because it's been so long. That was definitely a part of it: just wanting to...I hate to say 'get back,' but just get more slightly raucous and sounding more like a band."……
LISTEN TO "THE SURPRISE KNOCK" https://www.youtube.com/watch?v=3GJqsfjvxK4
The band recently premiered the first single, "Falling Down The Stairs Of Your Smile", from the new album, which Stereogum dubbed "candy-coated power-pop."  Not sure if that's a good thing and I didn't taste much candy coating.
"I was about two-thirds of the way through the record when I began to notice that lyrically so much of it was pointing toward car songs," notes Newman. "The opening track is 'You'll Need a Backseat Driver', and that was a metaphor that seemed to be running through other songs, too. Next, to the love song, I feel like the car song is one of the most iconic kinds of songs in pop music, from Chuck Berry to the present. There was so much of that throughout it that I started thinking: 'Oh, no, there are too many references to cars on this record!' And then I thought, 'No, that's good—people might think it's a concept album.'"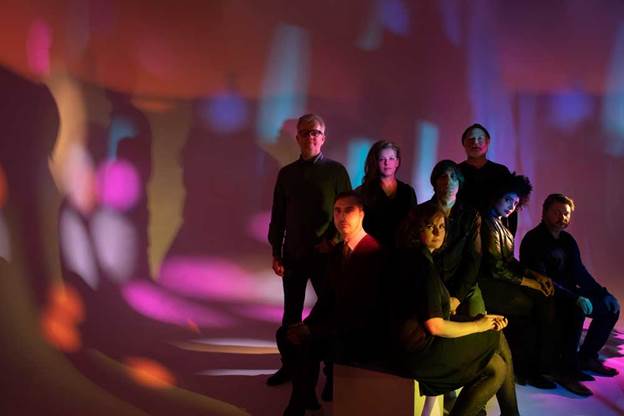 THE NEW PORNOGRAPHERS LIVE
Sep 19 - Woodstock, NY - Levon Helm Studios
Sep 20 – Vankleek Hill, ON – Beau's Oktoberfest
Sep 27 - Madison, WI - Majestic Theatre
Sep 28 - Urbana, IL - Pygmalion Music Festival
Sep 29 - Columbia, MO - Roots N Blues N BBQ Festival
Oct 1 - Minneapolis, MN - First Avenue
Oct 2 - Chicago, IL - Vic Theatre
Oct 3 - Detroit, MI - Majestic Theatre
There's no adventure quite like getting lost in a dream. The Day Dreamers have been wandering through one of their own since their female-fronted musical odyssey began in 2013 when guitarist/vocalist Ali Kouri and violinist/vocalist Tiana Grandilli founded the group. Back then, the idea was to create indie-folk music inspired by some of their favourite artists - Half Moon Run, The Lumineers, Joni Mitchell, Of Monsters and Men and Simon and Garfunkel - to create a unique but always inviting sound. Above all, the music-centred around the ethereal beauty of three-part vocal harmonies….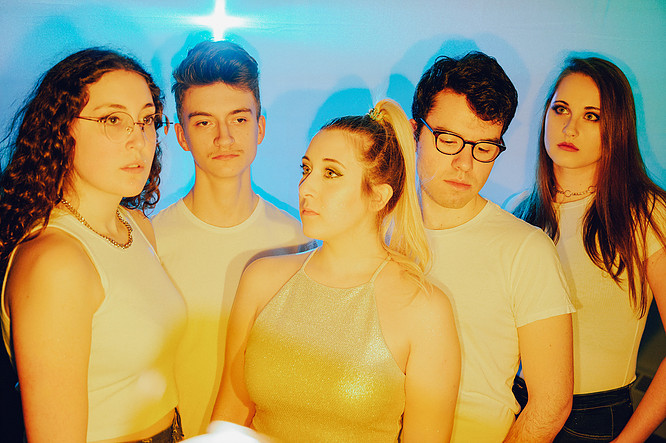 Over the years, the Montreal group has become a melting pot of styles featuring a viral DJ and virtuosic arranger in drummer Cedric de Saint-Rome, a reflective and powerful voice in keyboardist and vocalist Stephanie Maier, and a creative playfulness in bassist Lou Raskin. The five members went to work crafting songs made up of the sharpest of cries and the most soulful of tones that can only be conjured by the deepest of dreams.
With producer Dave Traina (The Damn Truth), The Day Dreamers put out their latest record Forever Again on August 9, 2019. Once again, the band's sound is reinvigorated with energy, passion and an inability to precisely pin-point a specific genre. Much like a vivid dream, the band is familiar and adventurous but likewise expansive and idiosyncratic. With all The Day Dreamers' continuing successes, they remain a band that grows together, laughs together, and above all, dreams together.
Listen to 'Fall Apart' here  https://www.youtube.com/watch?v=3GJqsfjvxK4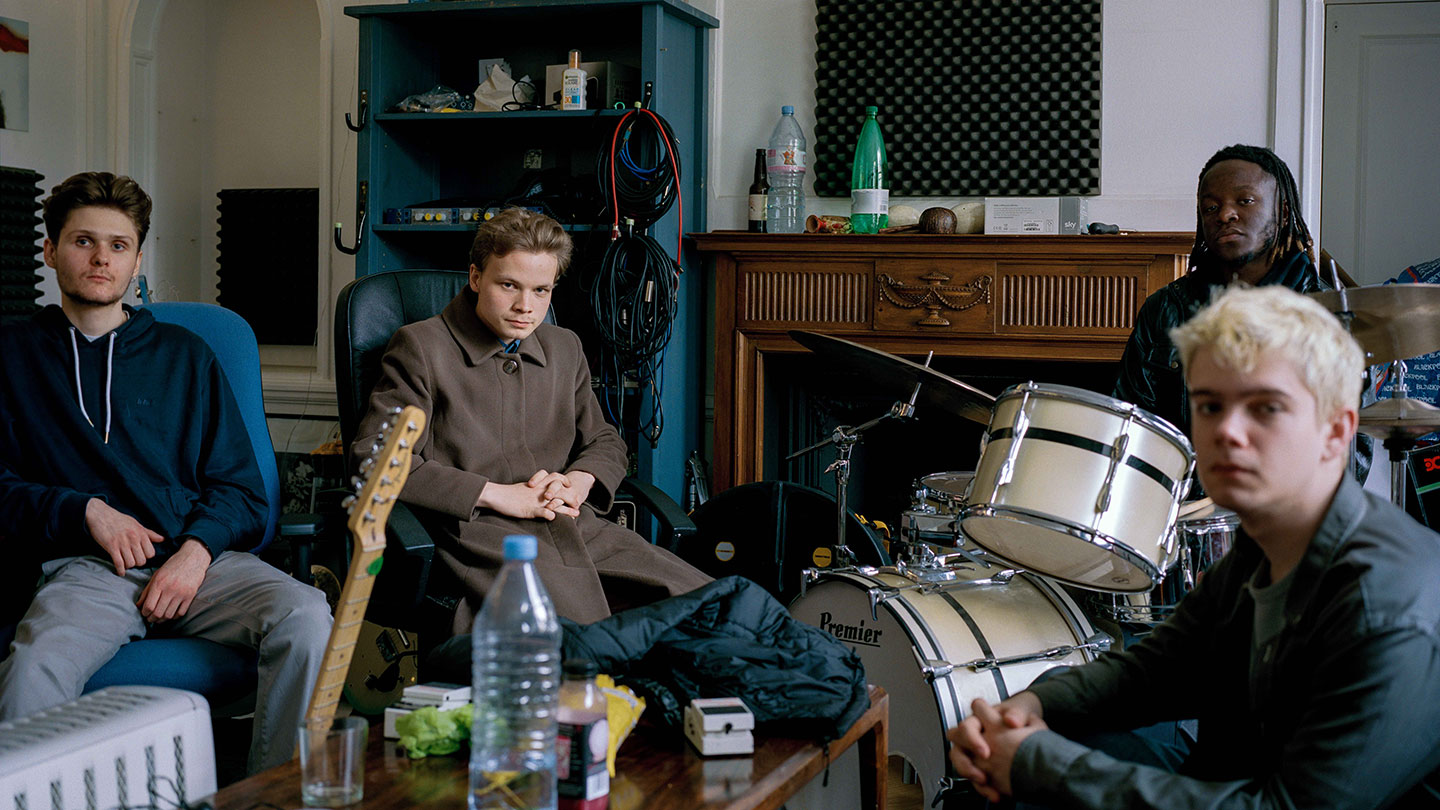 Gonna step off with Ducter from Black Midi. Support live music.