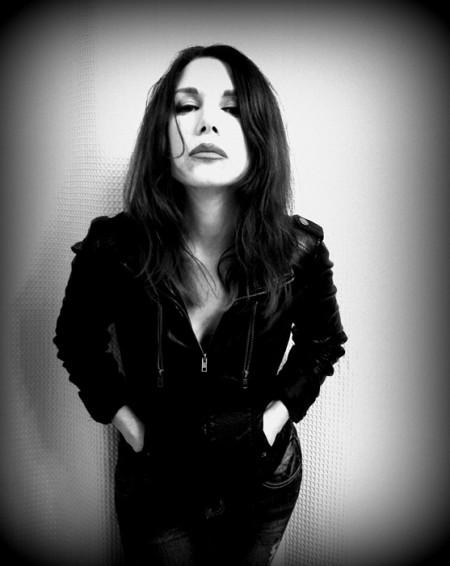 Fri Apr 23, 2021
This week we spotlight the Ryerson Food Bank 55 Gould Street.
Food bank runs Mondays and Fridays from 12 p.m. to 3 p.m.
The Ryerson University Students' Union supports the Good Food Centre at 55 Gould Street.
Spinning into the music with the new Lee Aaron album ''Radio On!'' On which the former Metal Queen returns to her head banging roots. It drops worldwide June 18th 2021and is a strong and commercially savvy body of tuneage. As per the title, Radio On! is a collection of 12 new originals written in one weekend.
"I had this crazy idea, that if we locked ourselves in a room for a couple days and the only agenda was to have FUN and tap into the influences that inspired us as teenagers, it would be interesting to see what happened. I think we even surprised ourselves!"
The tight musical bond that has been growing since 2016's critically acclaimed Fire and Gasoline took a giant leap forward as Lee and her band (drummer John Cody, bassist Dave Reimer, and guitarist Sean Kelly)'s lost weekend of garage-band-style song writing was so successful it resulted in an entire album.
Recorded live off the floor in Vancouver at Afterlife Studios (formerly storied Mushroom Studios) in mid-March of 2020, Radio On! was completed (due to Covid-19) in the band's home studios across the country. 
Like the FM stations that once ruled the airwaves, Radio On! is full on classic, melodic rock hooks, nasty guitar riffs, big harmonies and inspired song writing. Themes explored on the album include: mortality ("Radio On" "Twenty One"), materialism ("Devil's Gold"), empowerment ("Vampin'") addiction ("Wasted") Love ("Cmon" "Had Me At Hello") and society ("Soul Breaker""Russian Doll").
"Soul Breaker is about a bad dude, not any one person in particular, more of the idea that most leaders start out with good intentions and get corrupted by a greed-driven system along the way. Then again, it could also be about a situation where you've felt completely betrayed by someone. I try to write in a way that leaves a song open to interpretation."
Aaron delivers these messages cloaked in memorable, soaring melodies and that extraordinary, versatile voice delivers the goods.
Produced by Aaron and mixed by world class engineer and mixer Mike Fraser, Radio On! is solid, consistent and a fun listen.
"Mike and I knew of each other, and had always wanted to work together; the timing was perfect this time around. He's got incredible ears and we were looking for those huge, organic guitar tones and powerful but unaffected vocal sounds he gets. He really 'got it' and captured the real soul of the Lee Aaron sound."
Germany's Metalville Records, will distribute Radio On! via Rough Trade (Europe) and AMPED (North America).
Here's vintage Lee Aaron 'Hands On':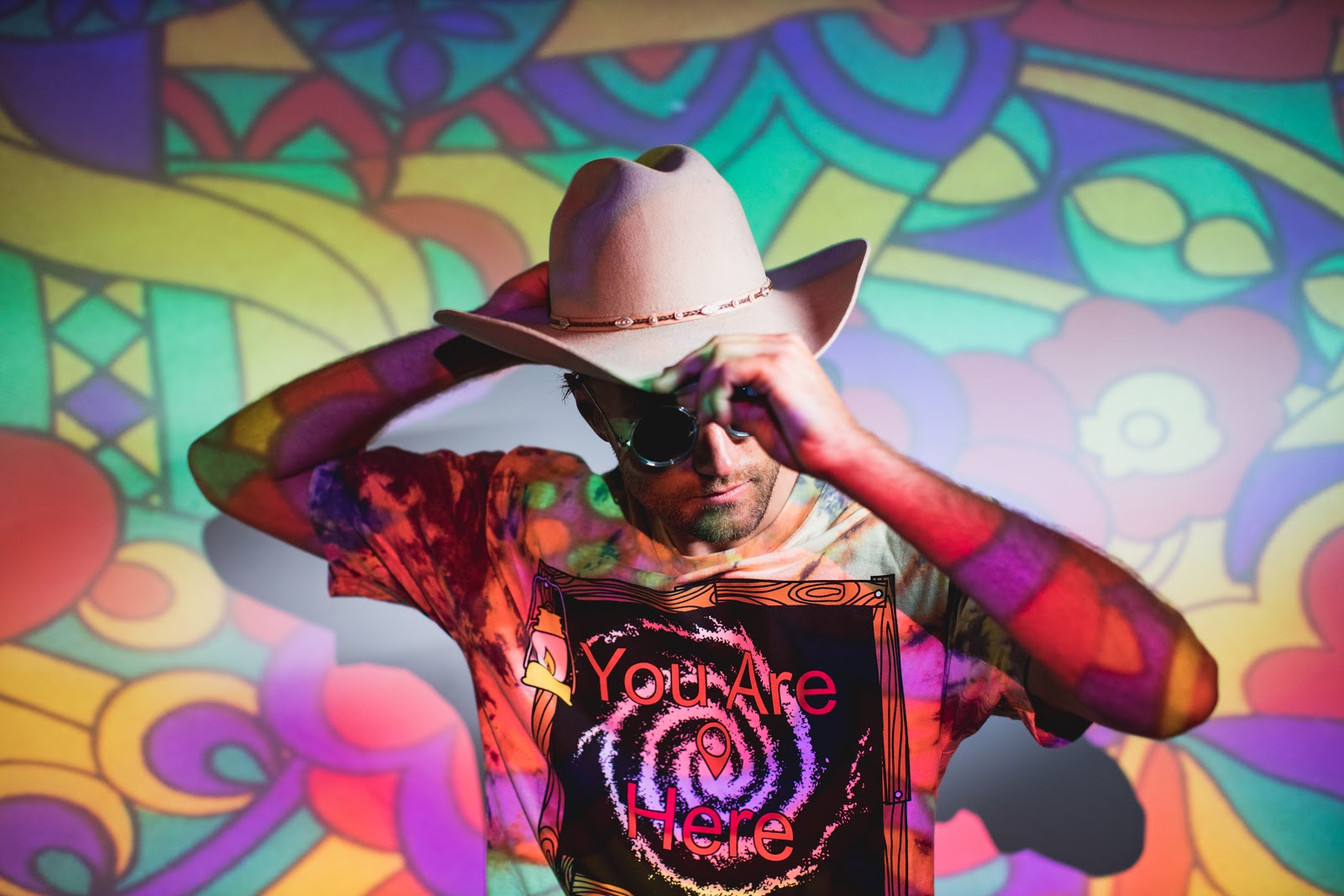 Come April 23, Rich Aucoin's Deluxe Version of his acclaimed album United States will be available to stream or purchase on all platforms. So here's a teaser vid for album track "Eulogy Of Regret" another fine conception from one of Canada's finest art rockers, featuring underground actress Stephanie Yee.
 "I'm excited to share this video and finally release this track as a single. This was the last track written for United States and was the only one not conceived somewhere while on the bicycle. I wrote it for director/musician/multi-disciplinary artist Dustin Harvey. Dustin hired me to write a 7 minute version of the song for a short film/theatre piece he was working on called How Quickly Things Change. I liked the song and ended up cutting a track for United States so "Eulogy Of Regret" could take its place. Now, full circle, Dustin and his team have made a shorter piece which also doubles an appropriate music video for the song. Some excellent animation by Aiden Searle and acting by Stephanie Yee."
Out April 23 via Haven Sounds, the deluxe version of United States includes three new remixes of album tracks from Double A, Steve Bays and Shmu, and bonus disc featuring instrumental versions of all the album tracks.
"I'm really excited to include the album with these remixes as well as releasing all the instrumentals for the first time. Howie Beck's (Charlotte Day Wilson/River Tiber/Feist) mix really shines in the instrumentals. It was great to work with someone on back to back records as we've got a great work flow established. Since I wrote this record on my bicycle to demo versions of these instrumentals while cycling across the United States, people can now hear what I heard over and over again as I figured out the lyrical content while observing my surroundings in 2018."
Aucoin wrote United States, observing America from the ground level, while cycling across it for Mental Health America and the Canadian Mental Health Association. While taking this Robert Frank approach, Aucoin composed a song for each of the 12 states he pedalled through. The record is as much about the current socio-political climate of America as it is about states of consciousness; as much fuelled by the burgeoning American protest movement or Hedges' social commentary as it is fuelled by the McKenna/Pollan world of psychedelics and meditation apps.
Watch "Eulogy Of Regret" with no regrets:
Scrappy Junction trio The Beat Club tell us there's something new lurking about and they're it.They call it Lounge Punk and its instigators are Cleave Anderson: drums, Paddy Burn: bass + vocals and Lucas Stagg: guitar + vocals. It's a three ring circus of Pop/Punk/Post Hipster Rock n Roll. The Beat Club celebrate Pop Culture with their inspiration taken from the 7 B's: Buzzcocks, Bacharach, Brian Wilson, Beethoven, Buddy Holly, Beyonce and (Sonny) Bono....sort of.
There's a playful power here, a little Billy Idol here and a Camper Van Beethoven yonder, here a smile, there a wink, a sound crafted by guys playing clubs of all ilks all across Toronto.
Since they can't do that, they've debuted with a 7 inch 4 song vinyl EP, The Beat Goes On. The songs are (Me, Myself And My) 45's, The Kids Don't Care, The Beat Goes On, Knuckle Sandwich. Can't you just feel the love? You should contact the website and buy a copy though. Bound to be a collector's item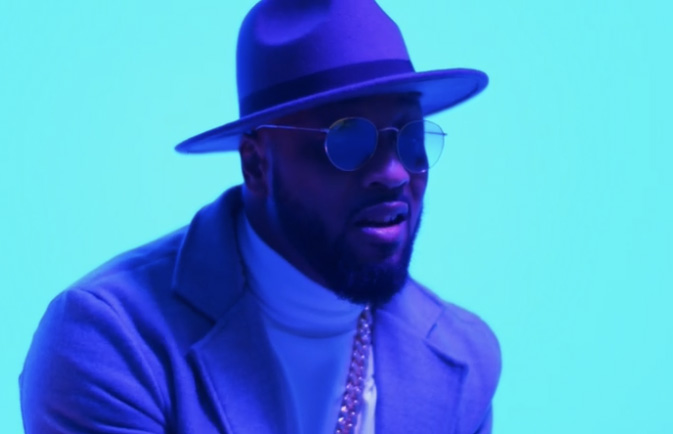 Award winning R&B artist Dru has released a new video, "Can't Get Enough" to back the single. "Can't Get Enough" has a high energy, edgy & sexy vibe that DRU brings naturally and with ease.  Directed by Charlton Visuals, Dru pulls from his early days with Juno Award winning R&B group In Essence, to give his fans a rare glimpse of his dance skills.  With music influences like Usher, Marvin Gaye & D'Angelo, Dru knew he had to take the journey seriously in order to have a seat at the table.  He was determined to make it his own.  "Can't Get Enough" is an example of the sheer talent, determination & originality of the artist.
Since the release of his first solo album Dru's star has been on the rise with the first three singles soaring to chart topping positions.  His second album produced hits "She Can Ride" and "Gettin It In," both with over 50,000 digital downloads.  Singles from his upcoming third album have earned thousands of downloads on Spotify.  His albums continued to earn numerous Juno nominations & awards.  Always evolving, a respected collaborator, Dru teamed with hip hop artist M.O. Littles for the single, "Till The Morning," dubbed the song of last summer.
Look for his new soulful 90s R&B EP "The Rebirth MMXX" due May 2021.
"The Rebirth 2020" comes from my heart.  It's my re-introduction to the music industry, but I'm bringing 20/20 vision along with lessons learned."
'Can't Get Enough' here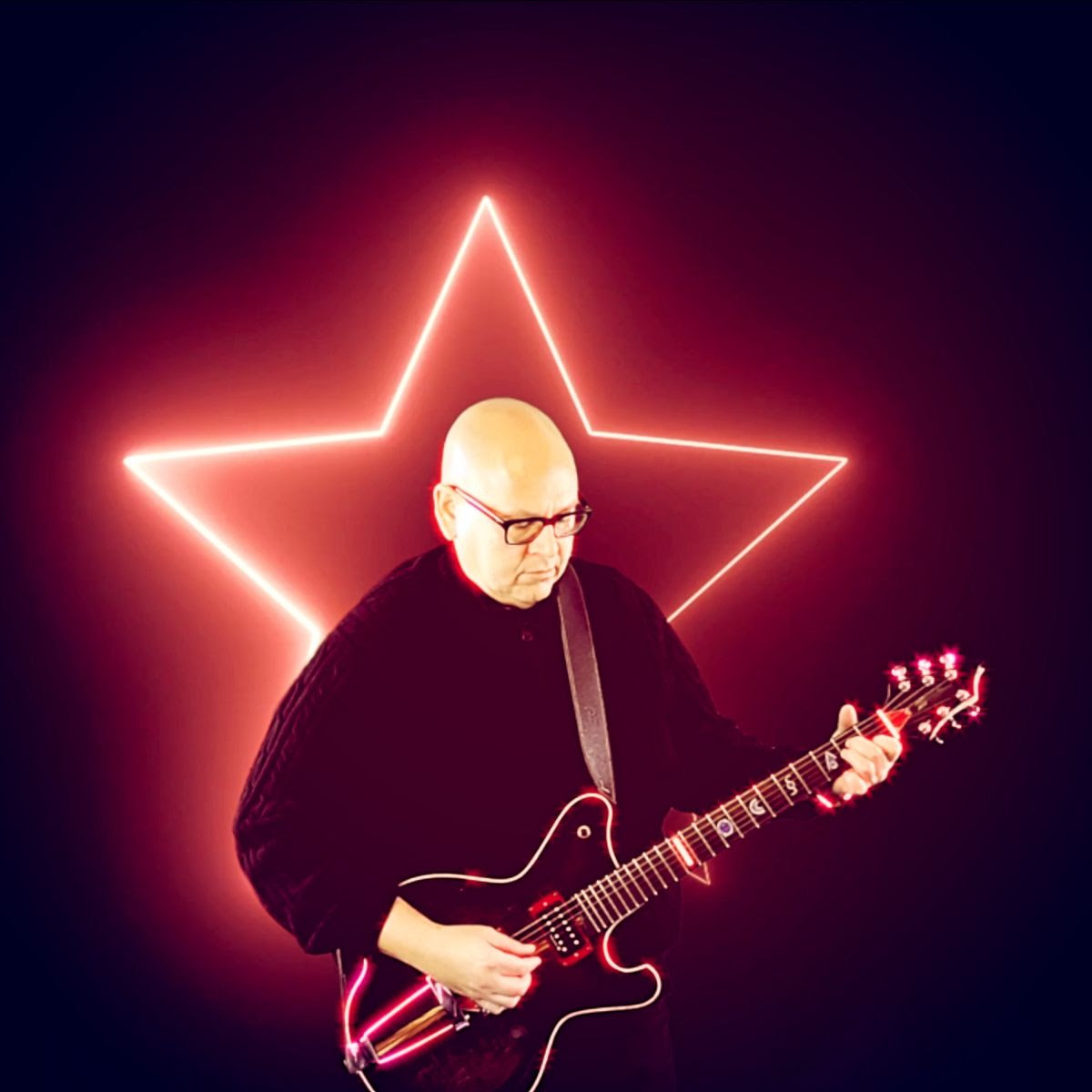 As Marc Meriläinen, the Toronto-based singer/songwriter, multi-instrumentalist, producer and all-around visionary better known as Nadjiwan says, "Humans have always questioned and wondered about both our purpose and origins in the universe. There are numerous stories in Indigenous cultures of the 'star people' visiting us throughout history with the purpose of teaching us a greater understanding of not only the universe, but ourselves. In short, we ultimately come from the stars."
Nadjiwan, of the Chippewas of Nawash Unceded First Nation, grew up hearing those stories of star people, instilling within him a lifelong fascination with science fiction that he's frequently incorporated into his musical body of work that now numbers a dozen releases since 1994.
The latest Nadjiwan album, Star Nation -- out May 28 via Heading North Music -- may be his most ambitious project yet. Although its 10 songs can be simply described as comprising a "space-rock opera," the album as a whole is a mind-blowing sonic journey into the outer limits, powered by Nadjiwan's adventurous take on modern rock. Underpinning it are traditional musical elements, which adds up to a heady mix unlike any other rock and roll being made now.
Transforming the sound and image of Indigenous music has been one of Nadjiwan's goals from the very beginning, and his prodigious output has been recognized in many corners, including the Canadian Aboriginal Music Awards, the Native American Music Awards, the Indigenous Music Awards, and Toronto's Dora Mavor Moore Awards for the Performing Arts.
The most recent Nadjiwan release came later that year in the form of the "lockdown" EP Anomalous, featuring live versions of previously released tracks, along with a new song written specifically for the project.
Now with Star Nation, Nadjiwan has created what may be his masterpiece. It's an album that transcends any immediate categorization, while appealing directly to the sensibilities of even the most casual progressive rock fan. What is undeniable is the power of the transformation of indigenous music on Star Nation. On another level, it's like Rush ate peyote and made an album. Either way, it's a trip.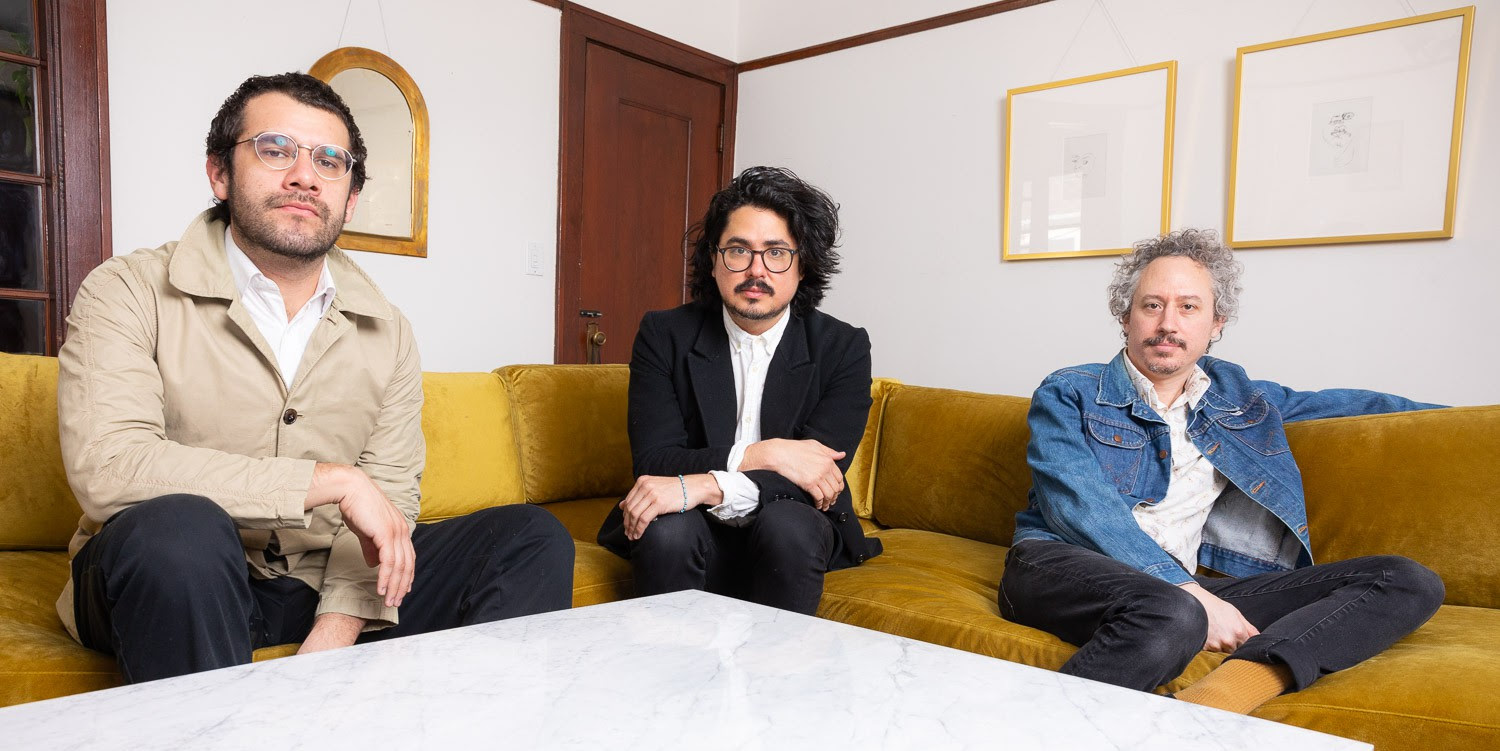 Closing out with Sacramento-based trio of Kris Anaya, Joseph Davancens, and Fernando Oliva, who formed Best Move in 2019. Anaya and Davancens, the primary songwriters of the group, have spent the better part of the past decade playing a wide variety of music under various banners.
Taking direction from both the cinematic song stylings of sardonic yet unfettered, almost confessional 1960s and '70s troubadours like Randy Newman, Van Dyke Parks, Brian Wilson, and Harry Nilsson (even taking their new band name from the latter's song of the same) and the "visual scoring" of indie pop song placement in 21st-century TV shows and films, the music quickly took on the personalities and sensibilities of its makers—a sure sign it was working.
Anaya took inspiration from film and TV soundtracks, citing specifically the niche rock takeover of post-2000 era films by directors like Michel Gondry, Sofia Coppola, and Wes Anderson, he worked to inject the new material with that same sense of visual emotion.
So break out the fireworks 'cause Best Move is now set to release its debut, the Mirror Image Twins EP May 7 via Park The Van. Their latest single "Out of Touch" finds the band at their most sparse and vulnerable.
"To me, I think this song is about not being connected with normal people," explains frontman Anaya. "It's about being a dreamer/artist, and not really understanding the path of a normal life. The plane ride kind of symbolizes your path from point A to point B. It's bumpy, the food sucks and you have to talk to strangers. Every line in the song represents movement in some way. I believe I'm trying to distance myself from a normal life but it keeps creeping up."
"Out of Touch" was inspired by the feeling of being detached from conventional society. It's a song for all the outcasts of the world. Add to that the isolated of the world and the fearful and you could make a case for the song's dystopic universal appeal.
Get 'Out Of Touch' here.
Support the music. Wherever you find it. Support your local food bank.