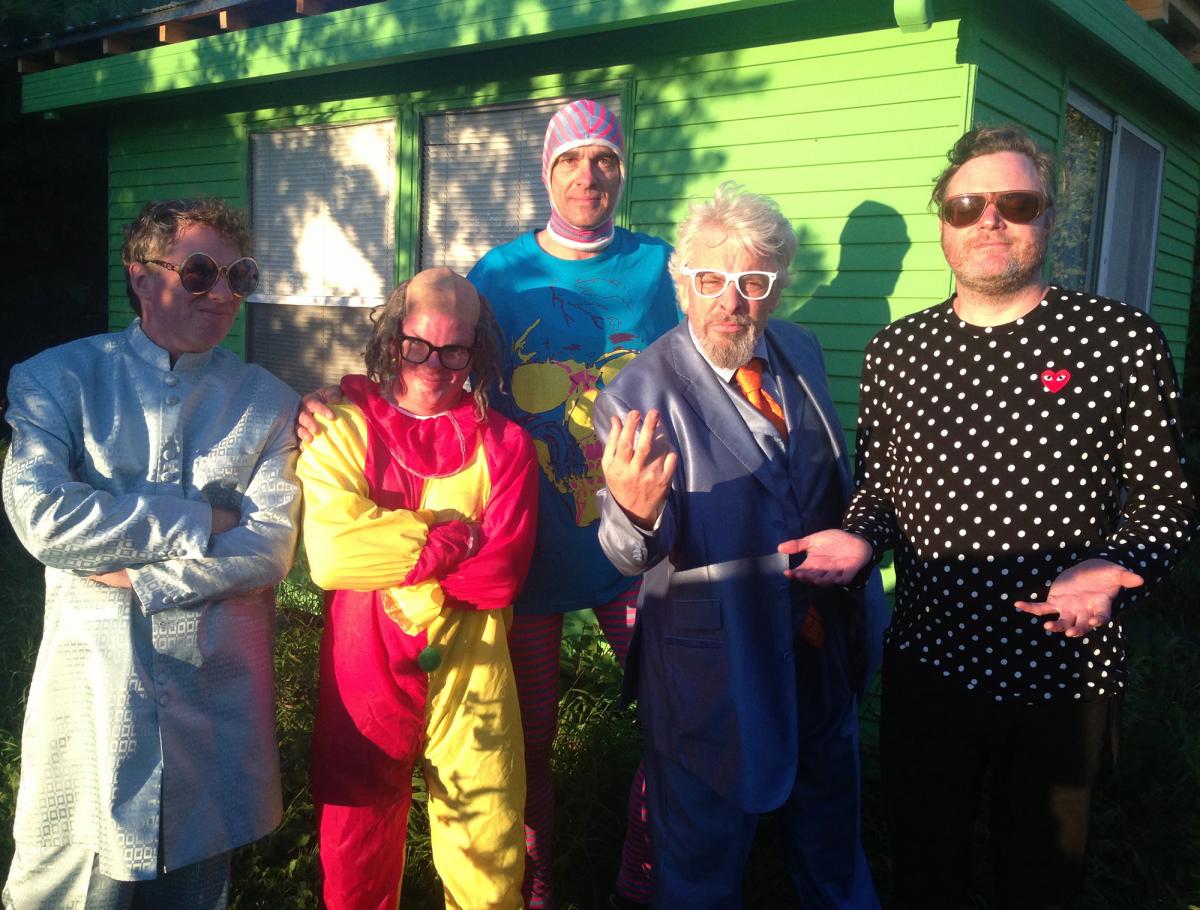 Fri Mar 15, 2019
BTW is given over to saluting the musicians who have so graciously and generously donated their time and energies on my behalf by performing at Lenny, We Got Your Back! This benefit concert for yours truly takes place at the Horseshoe Tavern, Mar.28 with an 8PM showtime. My heartfelt thanks to everyone, and there have been many of you, who have had a hand in making this happen. I am humbled and grateful. Gonna be a hot show, tell your friends.
Jaymz Bee is an artist, musician, philanthropist and broadcaster who has produced countless events, over a dozen albums and been a member of several bands including The Tiki Collective, Tuk, The Royal Jelly Orchestra, Bonzai Suzuki and Look People. He's hosted and/or produced charity events for JAZZ.FM91 (over 16 years), Unison Benevolent Fund, Covenant House and the Princess Margaret Hospital Foundation (amongst others).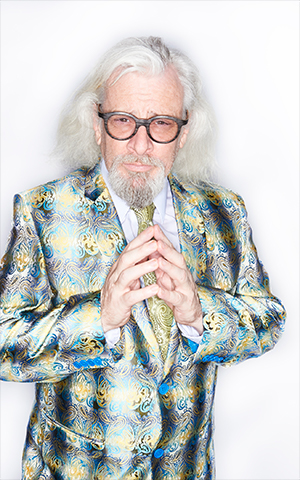 Bee is currently VP of Vesuvius Music Inc. and President of Beeline Music Adventure Tours. He's back at JAZZ.FM91 after a brief hiatus and continues to produce some of the biggest charity events of his career. After the benefit for Lenny, he is presenting JAZZ LIVES at Koerner Hall (April 10) which is the biggest live concert for JAZZ.FM91, a not for profit registered charity. On April 13th he hosts another benefit for the station at Palais Royale with Colin Hunter and the Anthony Terpstra Big Band where 100% of the door goes to 91.1FM. On April 15th he'll produce and host the biggest charity event of his career so far - 20 bands in 10 rooms at Old Mill Toronto to benefit Unison Benevolent Fund. Info at www.unisonfund.ca (Oh yeah, and he's been hired to write a musical. A busy Bee, indeed!)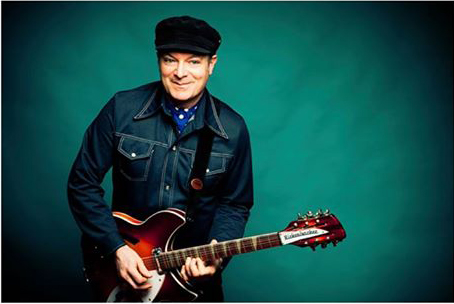 TIM BOVACONTI grew up on (Toronto's Ward's Island where he played his first gig at the age of 14. Since then Tim has fronted a few bands (The Love Cows, Pop Vultures) and developed a reputation as a talented multi-instrumentalist, performing, touring and recording with the likes of Ron Sexsmith, Burton Cummings, Randy Bachman, Don Stevenson (Moby Grape), Broadway star Gavin Creel, The Kelele Brothers, Leonard Cohen, Kim Stockwood,The Sattalites and numerous others.
He is also in demand as a producer having helped out Toronto songwriting talent Jerry Leger and his band The Situation on their past 3 albums as well as working with James McKie on his upcoming release.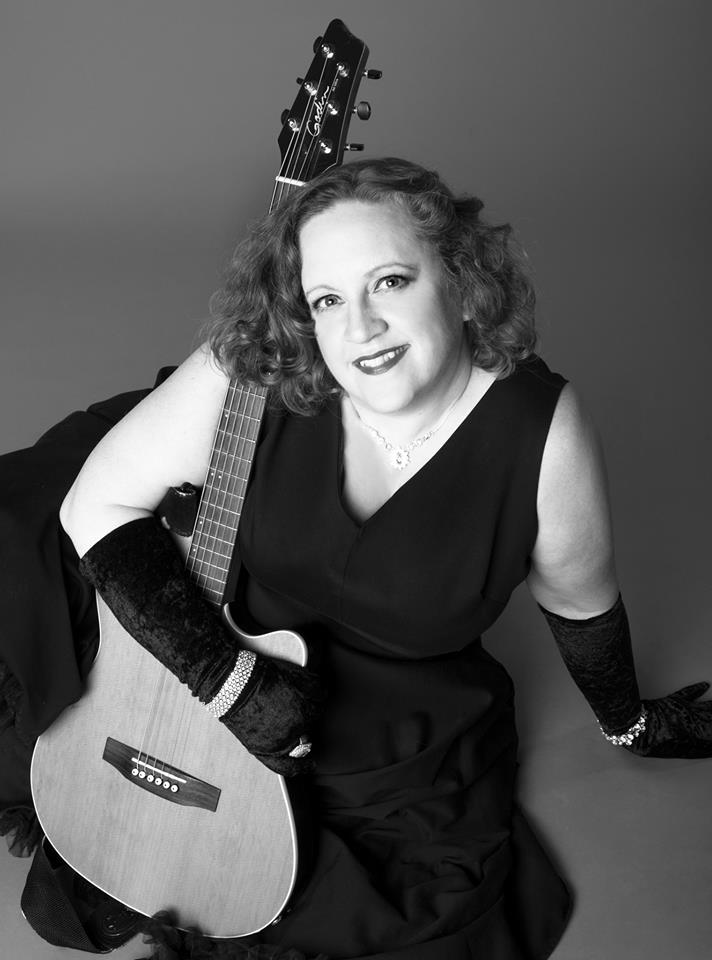 Tim is currently guitarist with Canadian rocker Burton Cummings and recorded lead guitars/lap steel in Los Angeles with Burton for his album release "Above the Ground". Tim has toured the world with Ron Sexsmith and has been playing shows (including the Barenaked Ladies' Ships and Dip cruise ship) with comic Sean Cullen. Tim's latest album is the self-produced Fight Or Flight, featuring his band-Blake Manning (drums and vocals), Patrick Allcock (guitar and vocals) and Peter Fusco (bass). The Tin Bovaconti Band plays The Linsmore in Toronto Apr.5 and Byrds, Byrds, Byrds at Hugh's Room Live Apr.18.
KIM DOOLITTLE has shared the stage with many famous and infamous people from Jeff Healey to Serena Ryder and Rita MacNeil, and worn many musical hats, finally making herself at home with a sound married in roots blues, folk and a hint of alternative country.
"My 9th studio album feels like my first. "Into The Blue", produced and largely co-written by Ken Whiteley is the sum of a 43 year artistic journey. It comes straight from the heart and the songs reflect a deep desire to move forward in my musical life authentically, with an eye on looking back at where it all began."
"Into The Blue" dropped April 8, 2017, and has charted on Stingray Music, The Blues Radio Network, CBC, Toronto Blues Society Charts, Blues and Routes Radio, and Folk Routes to name a few. The music is heavily influenced by Blues, Roots, Gospel, Folk and the varied tapestry woven at family Kitchen Parties courtesy of my native Nova Scotian childhood."
Kim Doolittle plays The Mill Restaurant & Pub in Cobourg, ON April 11, Hugh's Room Live, May 5 and Gunners Club Brantford, May 11.
DON GRAHAM
Montreal-born, Torontian, country artist, singer/songwriter Don Graham has written hundreds of songs in his long career about dozens of subjects. He's written songs about good love, bad love, lost love, unrequited love, songs about war, about his friends, about his travels and his Mother and Dad.
He's played shows all across Canada and the US and his most recent album was A Willing Heart has an album coming late Spring. His anti-bullying song "Scars That You Can't See" has to date logged some 300,000 views on YouTube.The nimble-fingered, affable raconteur that is Don Graham plays Mariposa in Montreal April 6, opens for Eric Andersen at Hugh's RoomLive April 15, Showcasing at MIDEM June 4-7 (Cannes, France) and Live at Heart, Orbreo, Sweden September 4-7).
"I love Lenny. I wouldn't miss this for the world! He never missed a chance to support me and now I want to do the same."
FERGUS HAMBLETON is a versatile singer, songwriter, composer and multi-instrumentalist who, during his illustrious career, has been a leading performer and songwriter in the folk, pop and reggae music arenas.
Fronting the Juno Award-winning reggae outfit, The Sattalites and enjoying a successful solo career are among his many musical achievements. "Written On The Wind" is the latest example of Fergus' diverse musical abilities.
"Written On The Wind" features 10 new original songs that highlight Fergus' diverse musical abilities, along with a unique take on the Brian Hyland classic "Sealed With a Kiss" that features George Koller on bass.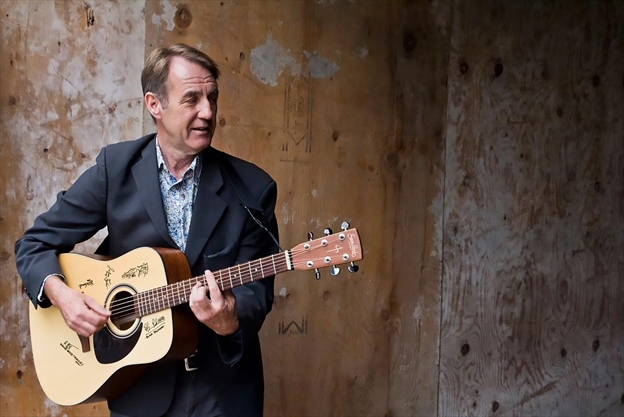 Fergus stays busy with a variety of band projects and continues to play live on a regular basis with The Sattalites, his ongoing Tuesday Night Club gig, and his own jazz ensemble The Jazz Lovers Society. He's recorded inter-connections between different styles of music on his6 solo albums and 6 albums with The Sattalites.
Fergus also has an acoustic vocal trio called Wood And Water, which is reggae and soul done acoustically, who will be accompanying Fergus at the Benefit. The ladies of Wood And Water are Hermina George and Trish Campbell, with bassist supremo George Kollerspecial guesting. Catch the same lineup Mar. 26 at The Tranzac. 7:30 pm show.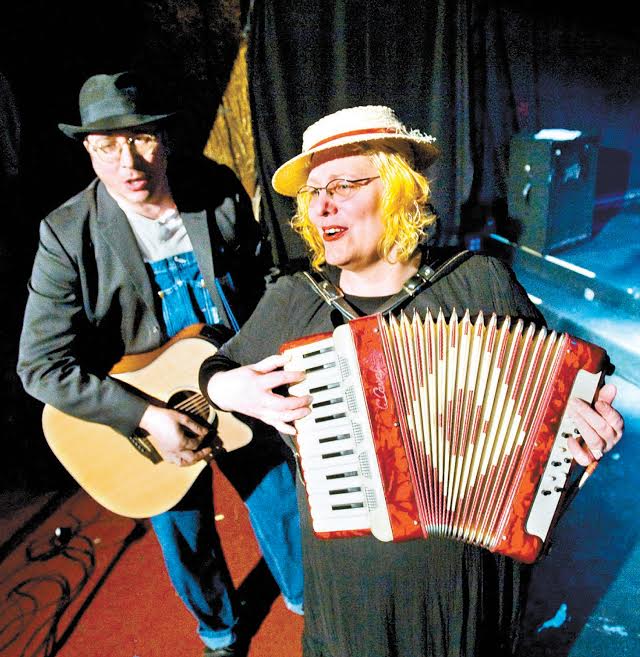 Muso power couple BEVERLY KRELLER and HOWARD DRUCKMAN, otherwise known as HOTCHA! will likely be doing some things from their debut album Dust Bowl Roots: Songs for the New Depression. Six of the 13 songs are original, while the others are covers, including Walkin' After Midnight, made famous by Patsy Cline. The pair are into the sounds of the Dirty Thirties and deliver the goods with obvious love and respect for the material. It might be of the Depression but their music is anything but depressing, given that a lot of the Dirty Thirties-era music was actually quite bright and joyful, and HOTCHA! is true to that spirit.
"Really the idea behind it was more that we wanted to have music that people could dance to, kind of have fun with," said Kreller. "So tempo-wise and musically it's very much like that even if the lyrics might be a little bit darker. The intent was for it to be more like a tonic rather than to bring people down."
So when the pair hit the stage Mar. 28 there will be no bringing down rather, expect a general lifting up of spirits and musical tonics for hard knocks and dirty socks. The album is making noise, having aired on CBC radio and campus radio where it debuted at #1 at Brock University and #10 at University of Toronto.
LAURA HUBERT is a Canadian rock and jazz singer, formerly lead vocalist for the influential alternative rock group Leslie Spit Treeo, and has released three solo jazz CDs. Widely regarded as a Canadian vocal treasure, born and raised in Toronto, Laura Hubert has remained a steady force on the city's music scene over the past 25 years.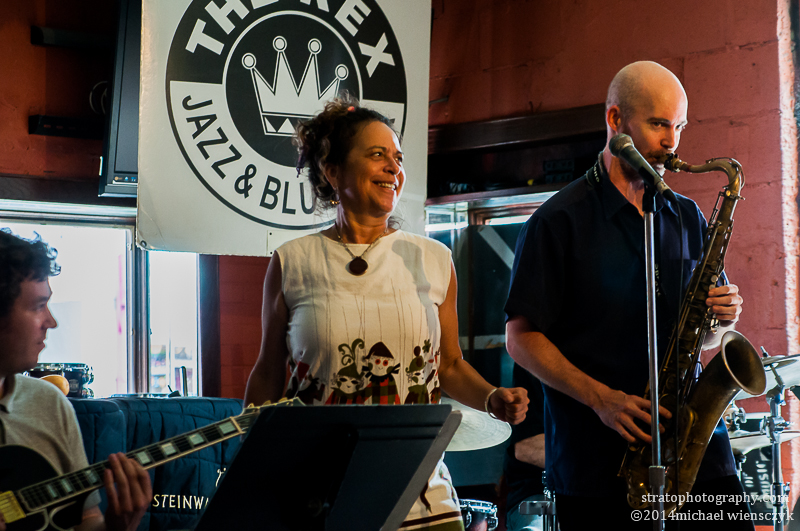 Although she retired from rock and roll back per se when JUNO-winning indie-rock group Leslie Spit Treeo split up late last millennium, for several decades now she has been singing her soulful interpretations of vintage blues, jazz and Western swing all over the Greater Toronto Area. "I want to participate in the joy of the world, try to keep it light," says Hubert. "Just trying to have some fun. Sing some songs. Make some music. Give some joy."
Hubert and her fans have enjoyed the singer's residencies at venerable venues such as Grossman's Tavern, The Cameron House and The Rex Hotel. Singing many of the same old classic songs over the years, like the finest of wine Hubert's art has aged in the best way, her bluesy growl deeper and more powerful than ever. She can entice you and scare you off, often in the same song.
Laura's current album is the live One Night In Kensington. She's next up at The Rex Hotel Mar.15 and again Mar.23 but you can catch her Tuesday nights teaming up with a different guitarist each Tuesday for a duo residency at Polish bistro Inter Steer at 357 Roncesvalles Ave.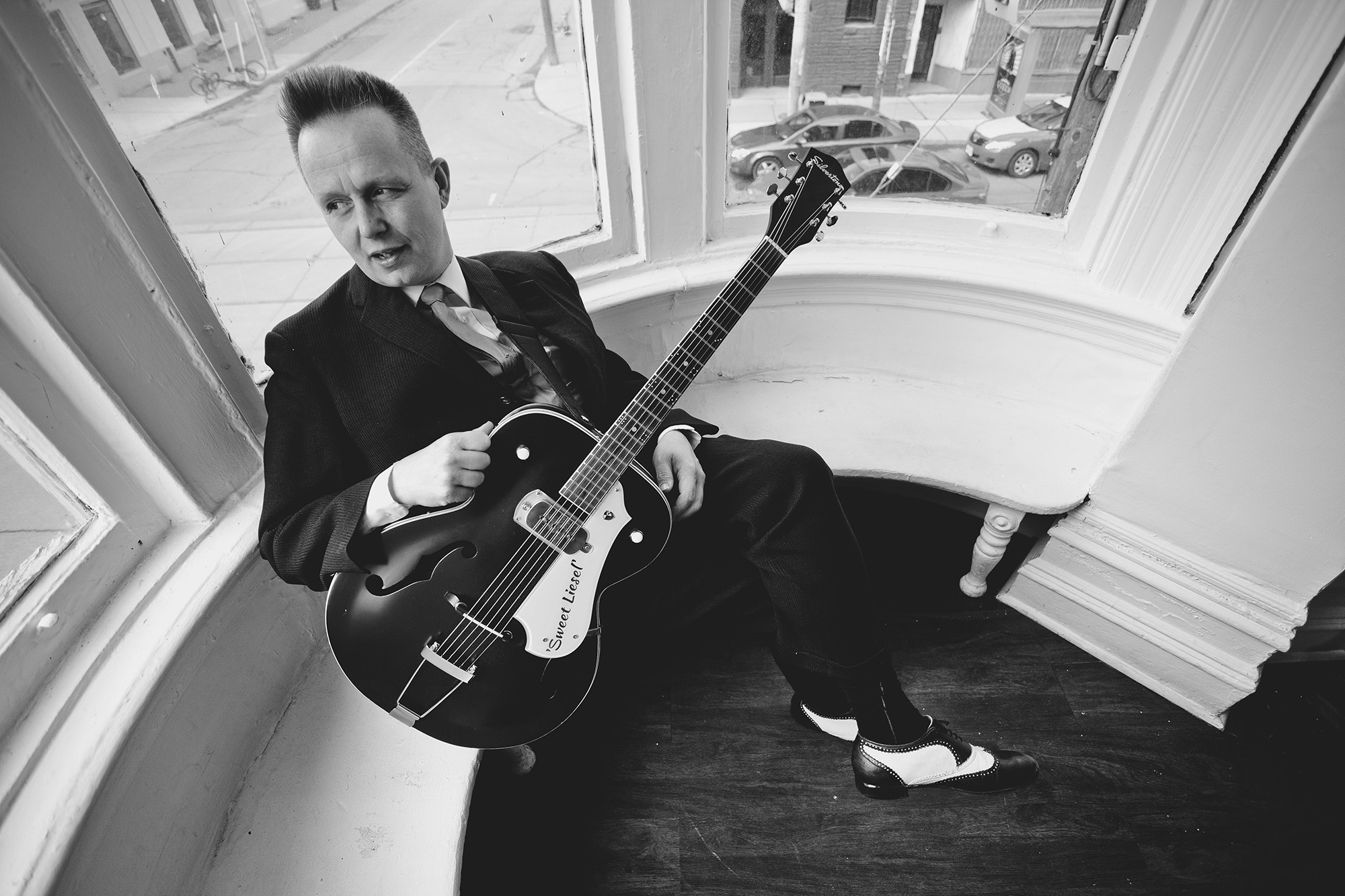 BIG RUDE JAKE is a lyricist, songwriter, singer, musician, bandleader and history buff with a diverse array of influences. Noted for his skill as a blues shouter and raconteur, Big Rude Jake Hiebert is especially drawn to the roots of American music. You'll hear blues, jazz, rockabilly, jump, gospel, folk and fingerpicking ragtime guitar. Add a sharp wit and a touch of cabaret and you've got Big Rude Jake.
After taking a time out, Big Rude Jake's return to the recording side of the music business was marked by the release of Quicksand in 2009 – yet another departure, inspired by Americana, Ragtime, Roots, Gospel and Folk.
The enthusiastically crowd-funded live album, LIVE AND OUT LOUD, is Jake's 6th official release. Then there are Jake's pet side projects. Rockabilly band, Tennessee Voodoo Coupe has two albums out and retro punk with a horn section act Blue Mercury Coupe's debut album is also available.
Here's where you can see BIG RUDE JAKE any day now.
Friday, 15 March 8:30pm Jake plays solo at Brown Barrel
Sunday, 17 March 5:30pm St Paddy's day @ Lou Dawg's Hamilton
Friday, 22 March 5:30pm Big Rude Jake 4pc Combo
Sunday, 24 March 3:00pm Big Rude Jake Matinee at the Dakota Tavern
Saturday, 30 March 8:00pm TVC plays the Legion Hall on Woodbine in Toronto
Sunday, 31 March 3:00pmThe Toronto Straight Eights at the Dakota Tavern
LOOK PEOPLE was a rock group formed in 1985 that made several records and performed throughout Europe and North America up until they disbanded in 1994. Jaymz Bee formed the band with a few musicians from Switzerland and the band went from pop to Art-Rock with the addition of drummer Great Bob Scott. The band would be one of the headlining acts in festivals with bands like Los Lobos, Bob Geldoff & The Boomtown Rats, Wishbone Ash and Eric Burdon's Animals.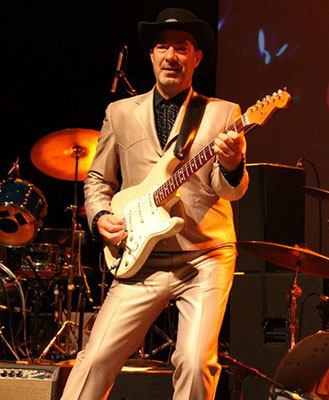 They enjoyed success in Europe and would occasionally return home to Canada and across the country playing venues of various sizes. The band was included in some Lollapalooza shows and their fans included The Red Hot Chilli Peppers (who invited Jaymz and Great Bob on stage to sing backups), Pearl Jam (whose drummer insisted on being Great Bob's Roadie), Mr. Bungle (who cited Look People as an influence on their arrangements) and Canadians artists The Rheostatics, The Chronic Harmonic, Nash The Slash and more. They even were praised by the late greats: Dr. Suess, Timothy Leary and Frank Zappa.
Look People haven't performed in Toronto in 23 years! This is their first reunion in Toronto - and the band look forward to playing The Horseshoe for a journalist who wrote glowing reviews and showed up at many of their concerts, Lenny Stoute.
DANNY MARKS This iconic bluesman's roots go back to the sixties as a founding member of Capitol Records' hit making group, Edward Bear. After a span as a session musician throughout the seventies, Danny settled in to the club scene, establishing a cult following as a genre bender in music and humor.
Danny recorded two stellar original music albums, Guitarchaeology and True, before paying tribute to Toronto's R&B roots with Big Town Boy in 2005. Danny's in his thirteenth year as the radio host of JAZZ.FM91's Saturday night blues show, Bluz.Fm.
"The Internet has changed everything. Industries across the board and jobs have vanished. With people less interested in a physical product, it's all in the realm of ones and zeroes. We're missing nuance on so many levels. I grew up with records and radio. Owning your first 45s and LPs was a rite of passage. Music meant so much. Looking at the big picture is key, but the devil's in the details."
In 2006, Danny was given the "Blues with a Feeling Award" for lifetime achievement in music and broadcast and continues to be lauded as a consummate bluesman and musicologist.
To sample the vivid Danny Marks experience, check him out fronting the wildly successful Cadillac Lounge Matinee every Saturday afternoon.
JOANNE POWELL Gospel influenced soul shouter Powell broke out fronting original act Lush Life and Annie Lennox tribute band Sex Crimes. She currently performs as a solo, sometimes doing pop jazz sets as well as soul/blues sets, often performing at 120 Diner and gets great satisfaction from the shows she performs at Senior Residence around the GTA. Joanne is busy crafting original material for a fall release. Powell has worked with guitarist Brooke Blackburn, bassist Ross MacIntyre, pianist Peter Hill, guitarist Eric St.Laurent and other notables.
AUDRA SANTA This emerging singer/songwriter deals from a smoldering, down-tempo deck that invokes restless dreamers, shattered loves and phoenixes aborning on the horizon. Call it Noir Soul for want of better and check out the videos for 'Cruel' and the Facebook banned'Afterglow' to catch the vibe. Some reference points are Radiohead, Kate Bush, Mogawi and Begonia. That the artist is currently evolving at speed in her music makes every show a potential one-of. Audra Santa plays the Painted Lady with Alissa Vox Raw Apr.25.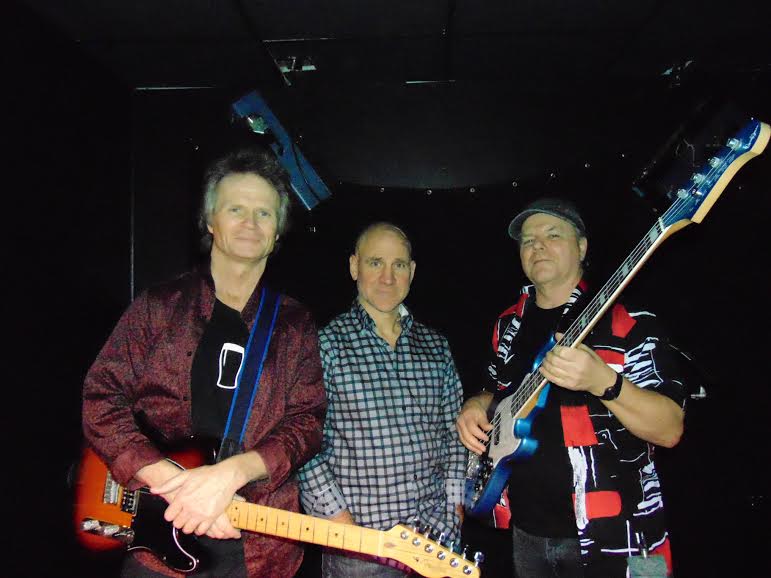 Cruel
https://www.youtube.com/watch?v=CRWPBZQztkc
Afterglow
https://www.youtube.com/watch?v=hm1XdqyOfhk
In the role of the house band, meet The Essentials, made up of Steve Gaetz-Drums, Bob Bilton-Bass and Adam Battersby-Guitar. This Etobicoke trio is the ultimate 'you call it out, we play it' group, making them a perfect fit for supporting the lively mix of artists on the bill.
Lenny, We Got Your Back!
March 28, 2019
Doors: 7:30pm
Show: 8:00pm
The Horseshoe Tavern
370 Queen Street East, Toronto
Tickets: $20 at the door
https://www.horseshoetavern.com/event/1832121-tribute-lenny-stoute-toro…
Support live music!! Everywhere!!