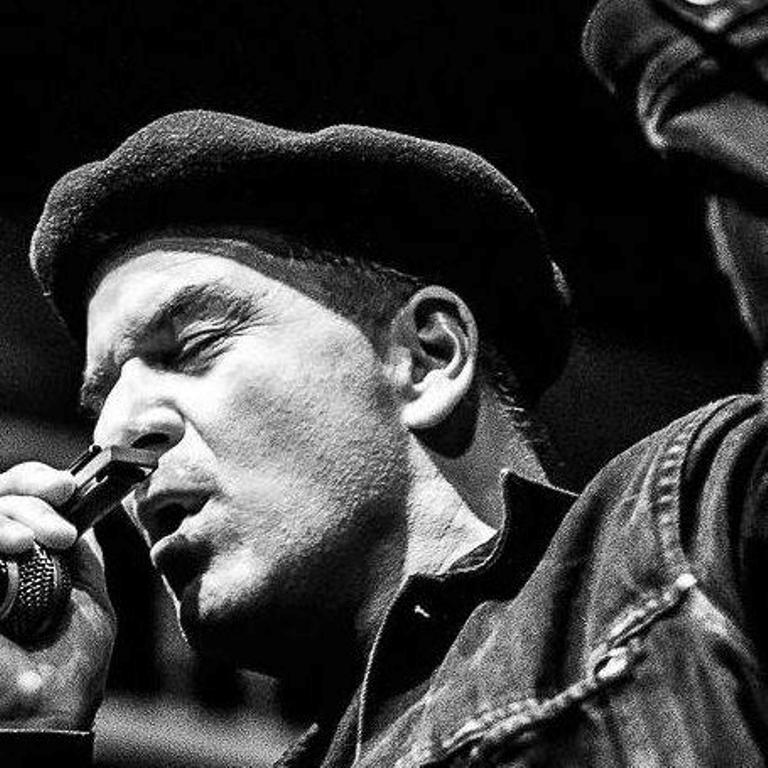 Fri Aug 07, 2020
This week we spotlight Thornhill Food Bank 1 Leaside Park Dr Unit 5B, Toronto, East YorkOffice phone647-428-9755
Email: thorncliffefb@icnareliefcanada.ca
COVID19 -- Food bank open by appointment only, call and leave message at any time but please do not call Mon or Thurs * counselling service by phone -- call for appointment or visit website to register.
Stepping off to the beat of JUNO Award-winning Toronto-based singer, songwriter and harmonica master Paul Reddick lauds life's bounties of great friendship, great music, and great surroundings in this, his new release — Alive in Italia — available now.
"This record is somewhat of a love letter to Italy and our friends there," Reddick muses. "If I had one wish come true today, I would be sitting on a patio on the narrow, cobbled streets of Italy's SestriLevante…. I'd be kept cool by a sea breeze, and be drinking a glass of red wine.
"I would be celebrating in the fine company of my Italian and Canadian musician friends, and savouring the endless beauty of that place and that moment. We would talk about the shows we have played together, and we'd remember and drink 'to' one evening in particular: the one in a wooden beamed theatre among those piacevole foothills of Piemonte… The one where we performed as one, come fratelli, as brothers, Alive in Italia."
Dubbed the 'Poet Laureate of the Blues,' his dedication "Blues is a beautiful landscape" led Reddick to create the annual Cobalt Prize for Contemporary Blues Composition in 2014, which encourages the growth and vitality of the genre. In keeping with such, the album's nuanced performances reflect an intimate approach to his signature lyrical material while the music ushers the listener on an explorative journey through folk, roots and blues.
Beyond Reddick and his inimitable vocals and harmonica, the live band on the record includes musicians Steve Marriner and Tony D of MonkeyJunk— who Reddick has collaborated with as a writer on both of their JUNO Award-winning albums. The Canadian crew was joined by Gab D on bass and Andrea Costanzo on drums — plus Fabio Marzaroli on guitar for "The Other Man" — known across the country as "The Gamblers",  all of whom live in Italy.
"We travelled to them," Reddick quips of the choice location in northern Italy's stunning Piemonte region. I was on tour in Europe with MonkeyJunk about two years ago, and we decided to extend our visits. A beautiful friendship was born.We put together the band that you hear on Alive in Italia and, one year later — November 10th, 2019 — we were back together again to record at MuseoTornielli in Ameno, Novara, Italy.
"This recording is a document of friendship, music, and the endless beauty of Italy. And when it all came together, it inspired this emotional and celebratory concert."
Alive in Italia is available now.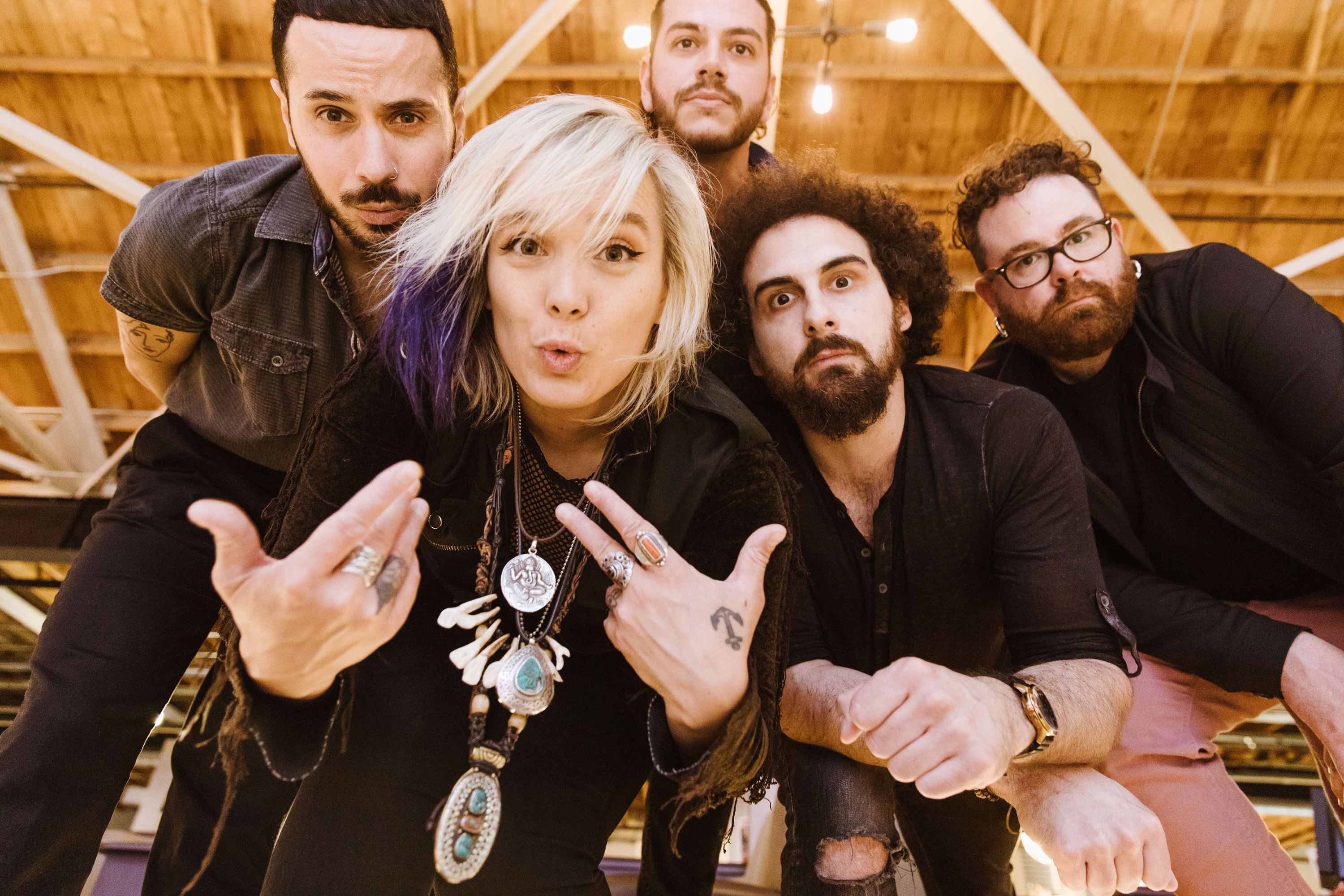 New ones on me are The Mandevilles, based in Niagara, Ontario, whose music has put them in front of audiences all over the world. From the packed hometown shows for their loyal fans to opening for Heart and Joan Jett, this band can handle themselves on stage. With powerhouse vocals and a unique sound pairing classic rock with 90s alternative, The Mandevilles are known for their catchy poprockand high-energy live show.
Having recently finished recording their latest album, they're teasing it with the ingles "Junkie" and newbie "You Feel Like Nothing".
The Mandevilles are: Serena – vocals, Nick – lead guitar, Taylor – guitar/backup vocals, Brett – drums, Dan – bass/backup vocals
"You Feel Like Nothing" is a song about the death of a relationship, and what happens afterwards. Based on singer Serena's own experience, it deals with a situation where the one who tore your heart out comes back into your life, wanting to start over again. Musically, it's a mix of alt-rock and alt-pop with some edgy 80s vibes for good measure.
The band sez, "This time, it's all on our terms. It's been more than five years since the release of our last record, Windows and Stones. We took our time because we wanted to. Sure, that sounds selfish and a bit self-indulgent, but it's true. The songs on this record have been in the making for the betterpart of two years.
"We cultivated such an amazing working and personal friendship with our co-producer Neil Morrissey, and his former bandmate Ryan Defoe over the last two years. Thewriting, recording, and production process has never felt so natural. Neil and Ryan'sstyle of writing and arrangement was very similar to ours, so it was an instantconnection.
"This record features a lot of experimentation. We got to stretch our repertoire out andreally get to use everyone's abilities in a way that we haven't before. The songs really came to life because nobody knew what was about to happen. You'll hear a difference. But know that everything you hear was thought of, and is there because we wanted it tobe. "
Still self-indulgent me thinks but it's for a good cause.
Get the feeling here:"You Feel Like Nothing"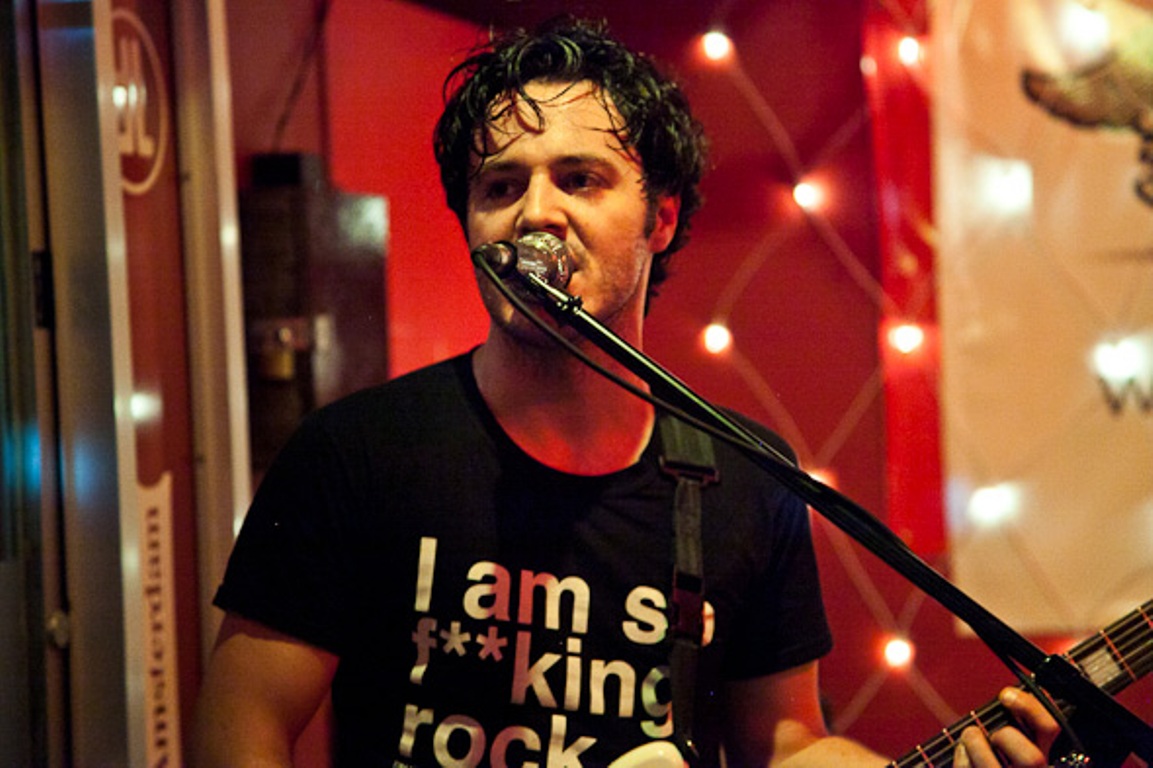 James Kennedy, singer / guitarist, spiritual leader of cult favedisbanded alt rock band 'Kyshera', has come down from the mountain and is launching hissolo career with a new song and video 'The Power'. This rebellious and insurrectional song lays downthe foundations for the artist's upcoming album 'Make AngerGreat Again', out September 25th via Konic Records.
"I've had enough. Trump, Brexit, Boris, the pandemic - this song is a reaction to all of it. The recentprotests show that people everywhere have had enough too. It's time to Make Anger Great Again"James stated.
The self-produced album couldn't be more relevant. It was recorded just before the lockdown, it waswritten as a call to arms during the era of Trump & Brexit, but recent events have intensified the moodon the streets to breaking point making the albums message even more timely. James inverted the Trump's 'Maga' into Make Anger Great Again as the song harks back to a periodwhen rock music was still raw and could drive a powerful message about revolution.
As many artists, James shot the video during the lockdown in an abandoned house, all the local hallsbeing closed due to the pandemic. Because of the strict rules about social distancing Kennedyperformed all of the instruments throughout.
"Make Anger Great Again" coincides with James releasing his debut book "NoiseDamage: My Life As A Rock 'n' Roll Underdog", published By Eye Books on 18 October 2020. Part memoir, part expose of the music worlds murky underbelly, it's the story of a half-deaf kid from a tiny, remote village in SouthWales who was hailed as a genius by the UK's biggest radio station and headhunted by major recordlabels, only for the music industry to collapse.
Post Kyshera, Kennedy owns several million song streams and hundreds of thousands of online followers. Through his band and soloreleases, he has written a wide range of styles including experimental, acoustic, electronic, alternative &orchestral – mostly with highly political and philosophical lyrics. Hearing impaired due to childhoodsurgery, James has become an ambassador for several hearing charities, as well as speaking on panelsand writing articles on a wide range of issues including mental health, the music industry and politics.
Bless their snail eating hearts, we can always turn to Montreal for le roque musique theatrique. Current darlings of the form, LeCouleur, share Désert– an engaging new single from their forthcoming album, Concorde. The song imagines lead vocalist, Laurence Giroux-Do, arriving on a film set in a sequined dress, discussing the desert, and death as a mirage ensnaring audiences in its net. The song is in two parts; first a sunny disco cruise, followed by a nostalgic ballad, which ends on a long guitar solo drawing from the dark and psychedelic side of the moon.
Listen to Désert, and watch the lyric video here:
Désert follows the Quebec chart topping electro poppers launch of their live-at-home performance series, including their singles, Femme and Silenzio. Concorde will arrive on September 11 via Lisbon Lux Records.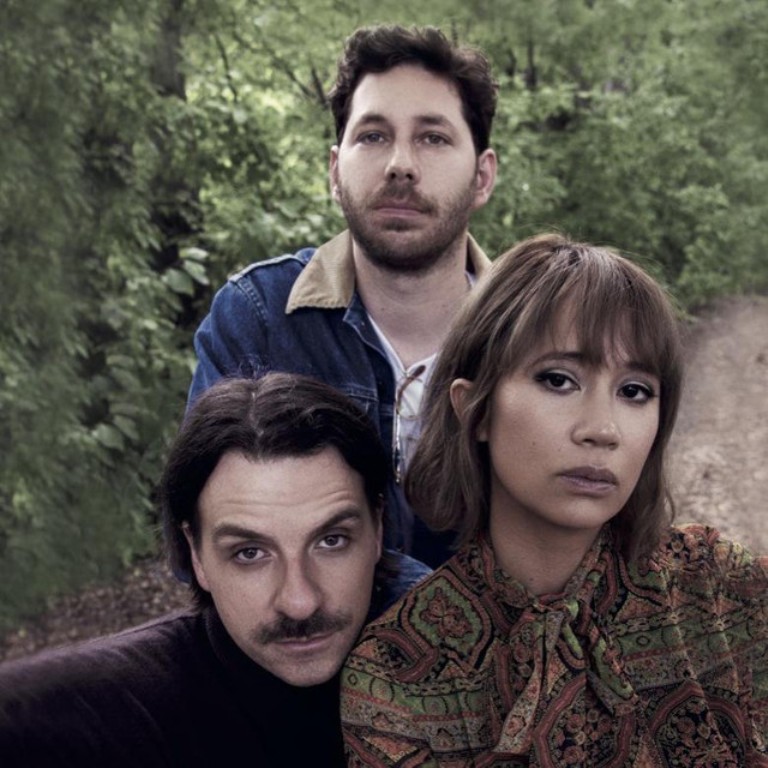 On the process of the live at-home series, Le Couleur shares, "We got ourselves an HD camera from the mid-2000s and did a home shoot.  Everyone, except Laurence, were filmed in Le Couleur's recording studio.   It took a week to record the whole thing because we did it one by one.  The longest 25-minute show ever! We had no choice but to have Charlie, (Laurence and Steeven's child) for the Laurence shoot - due to the fact that the daycare was closed.  She absolutely wanted to do everything her mum did (lie down, sing, play synthesizer, dance, etc…)."
Le Couleur is Laurence Giroux-Do (vocals), Patrick Gosselin (bass), and Steeven Chouinard (drums),bolstered live by Philippe Beaudin (percussions) and Francis Do Monte (guitar, keyboards), and delivers rich and irresistibly danceable performances. Concorde ushers in a new era for Le Couleur. After POP, an album defined by electronic and synthesized sounds, Concorde gets back to basics, recorded live in the studio, an album with a deliberately vintage sound, recalling the golden age of Serge Gainsbourg, ABBA, and even Fleetwood Mac. The term "electro" is no longer part of their pop sound vocabulary. Here, Le Couleur show a highly refined mastery of French chanson, with rich vocal harmonies, while making room for melancholy, sensual, and sometimes epic instrumental passages.
The distinct disco flavour, a hallmark of their sound from the beginning, is still ever-present. This often lighthearted and danceable musical world is offset by Concorde's lyrics, which tackle death on every track. Whether it's a macabre fantasy based on the infamous Concorde airplane crash, collective suicide, or the Day of the Dead, singer Laurence Giroux-Do turns the taboo subject into crooning pop hymns, treated with perspective over a fleet-footed beat. Concorde is the place where 70s pop, psychedelic soundscapes, and straightforward and uninhibited French chanson come together.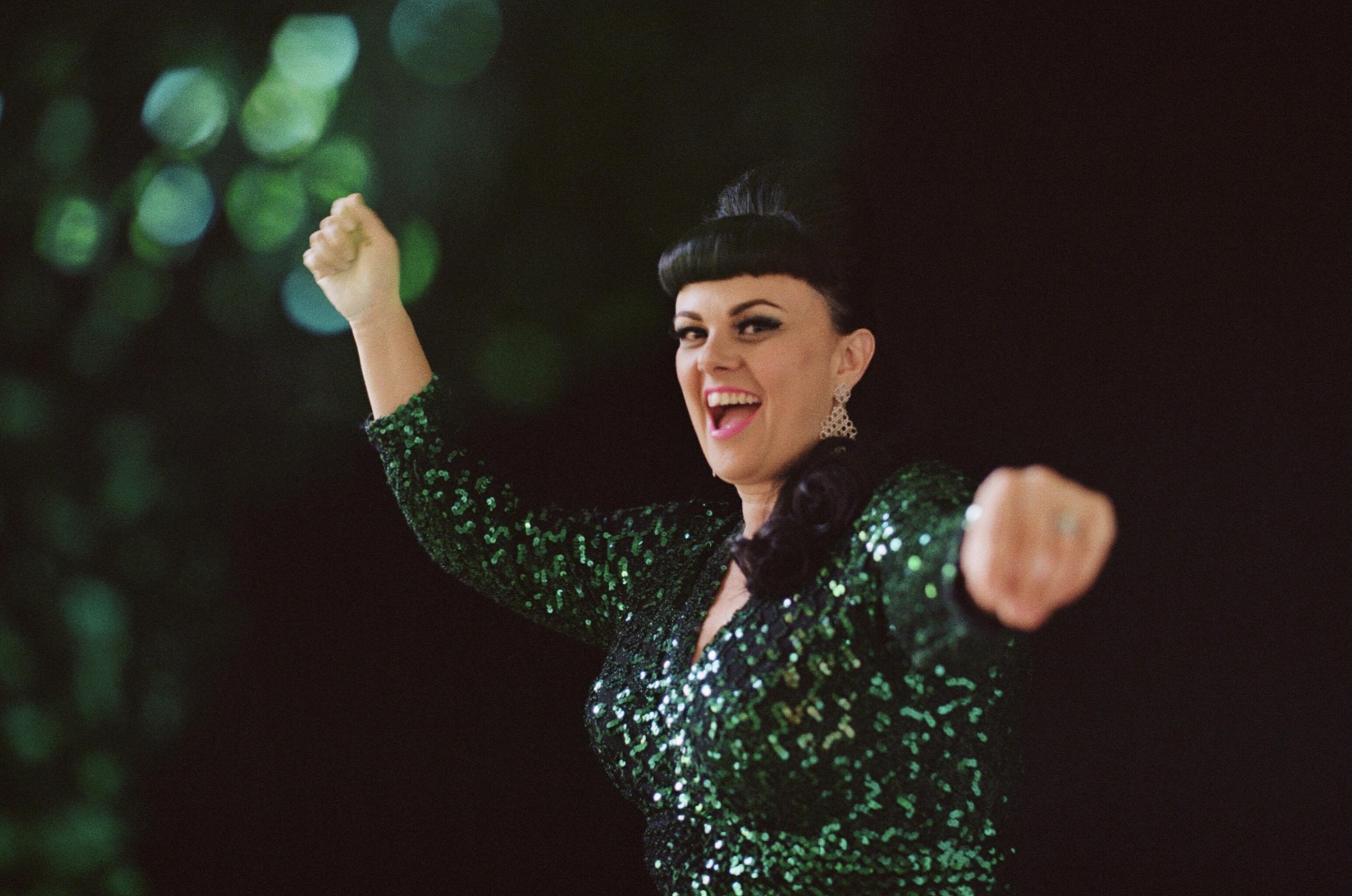 Little bit country, little bit rockabilly and a whole lotta warm-hearted fun is New Zealand 's Tami Neilson. She's sharing the video for her new song, "You Were Mine", from her latest LP, Chickaboom! "This video was directed by my brother Todd, who went full Tarantino, and the song was written with my brother Jay, born out of a conversation we had about life after losing our Dad," says Tami. "We spoke about how we tend to use traumatic or life-altering events as markers in our lives and it's suddenly split into two categories: 'before and 'after'. That loss became the way we measure time. This song definitely hits differently this year. I think we have all had that line drawn in the sand and our lives will never be the same."
Check the blues noir of 'You Were Mine' here:
No one forgets the first time they saw Tami Neilson. She can hush a room with an original song that channels the hurting spirit of Patsy Cline or the sensuality of Peggy Lee, or bring the audience to its feet on a rockabilly raver.
Tami spent her lockdown in New Zealand while her brothers were located in Toronto. During that time, they produced a 12 part online series called The Tami Show where fans got a glimpse into the world of Tami including how she makes her beehive, her extensive vintage wardrobe, album recommendations and live performances.
Out now via Outside Music, Chickaboom!, is an album of "punchy little songs, popping firecrackers that, when stripped back to nothing but a guitar, percussion and two voices, would still go boom!," says Tami. The new collection brings much personal and family history to the table. Returning in full force to Tami's recording and live performance zone is her brother Jay Neilson.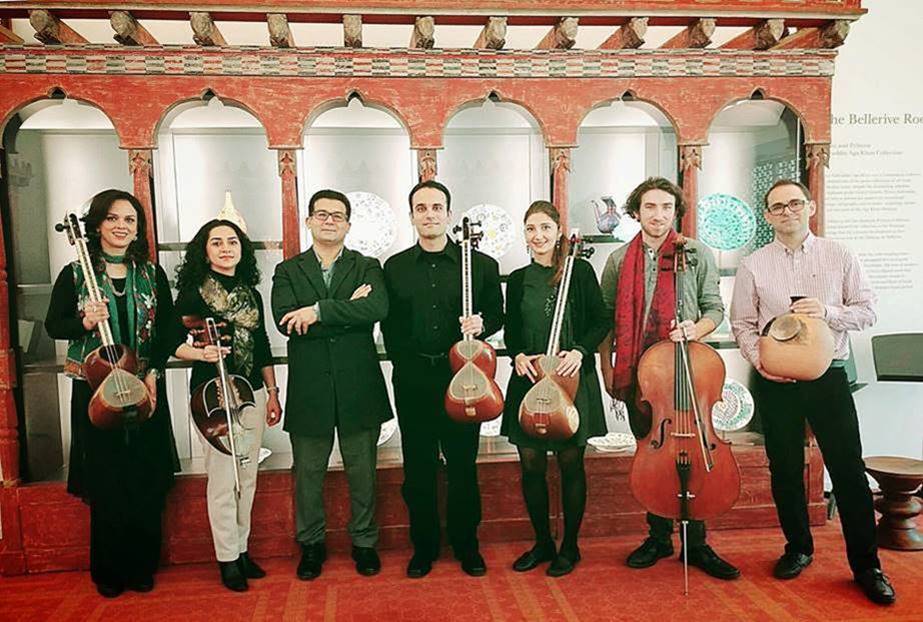 Now for an entirely diff dish of lamb and figs. Composer, musician, arranger Reza Manbachi and Najva Ensemble release the group's debut album PassingThrough the DarkFriday, September 25. A quartet version of the ensemble will give a special live performance in celebration, online, from the Small World Centre on Sunday, September 27 at 4:00 pm. Manbachi, best known for his work with former band Chakavak, focuses here on philosophical remedies for the world as it continues to pass through a difficult night. The album, which includes a scintillating array of almost entirely string instruments, both Western and Iranian – including tar, kamanchehsantoor, cello, and more – will be available on all major platforms.
An accomplished performer backed by an artful ensemble of virtuoso players, Iranian-Canadian Manbachi brings to light his own unconventional relationship to the artistic heritage of the Iranian Classical repertoire – one inspired by living and creating in Toronto and his exposure to its constituent communities operating in various parallel traditions.A seasoned performer on the tar, an Iranian lute, who's studied under some of its major proponents, Manbachi hand-picked the musicians for this project, all of whom are trusted and/or long-term collaborators, based on their skill with Iranian material, but also their versatility and willingness to experiment.
Passing Through the Dark opens with a spoken introduction – inspired by, and including, the poem "Let Us Pass Through This Difficult Night" by the Persian poet Houshang Ebtehaj  – that serves as Manbachi's statement of purpose. This passage proclaims arts, culture, and knowledge as the paths through the darkness of discrimination, oppression, and war, to the light of honesty, wisdom, integrity, justice, equality, peace, and love.
The album unfolds across two suites, mixing large-ensemble compositions with solo improvisations designed to lead listeners from one piece to another. The music spans from percolating and propulsive beats to calm and measured passages, while singer Omid Amiri's captivating vocals range from dark brooding tones to ecstatic wailing. The eleventh composition on the album, "Whirling in Love," employs a melodic figure found within the traditional repertoires of a number of distinct cultures. Manbachi was fascinated by its mobility across cultural boundaries, despite retaining its own audible identity.
He notes, "I'm hoping this recording will invite new ears into the world of Iranian traditional music through the immediacy and dynamism they bring to the conventional vocabulary."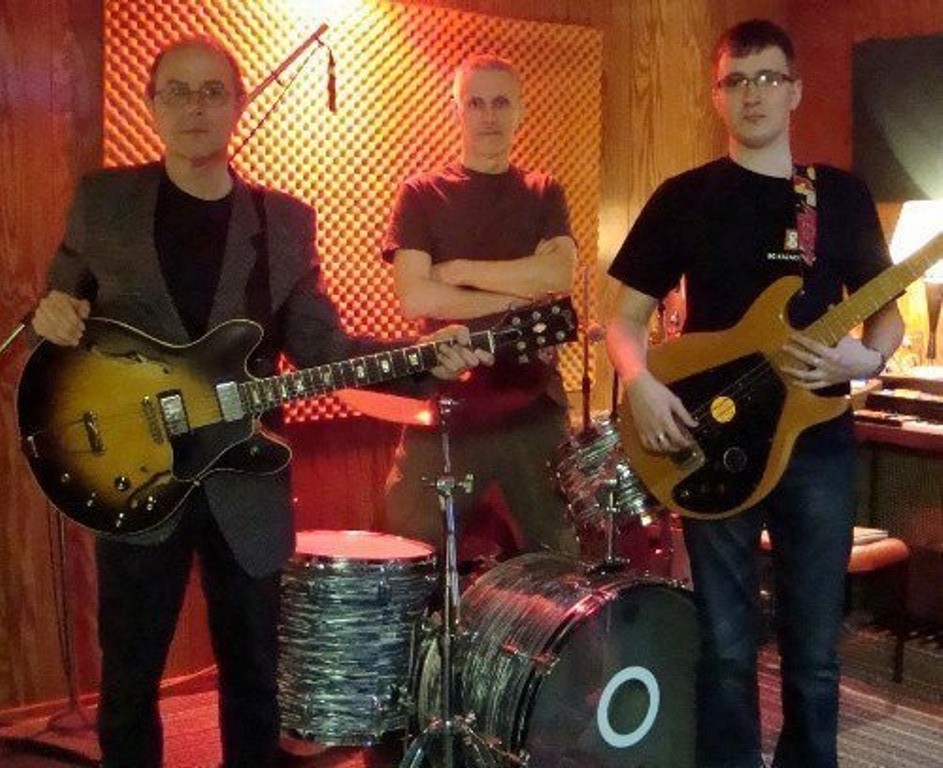 T.Dot roots rock stalwart Alex Radeff takes a step into the experimental zone with latest single release, Outside Of Hope. Radeff, who produced arranged and played all the instruments, married apocalyptic lyrics from Lenny Stoute to guitar sounds with a sombre beauty to create a soundscape that references Syd Barrett era Pink Floyd as seen through Radeff's unique and streetwise filter.
"I was thinking of doing something experimental. When I read the lyrics, I thought they would fit the bill. It's about the conclusion of a disaster and rebuilding from necessity and abandoning luxuries that's why I see the lyric as clear eyed and positive. I think those scenes of mayhem and dead bodies are graphically accurate, and they describe what some of us are just lucky not to see in our lifetimes, it's not for shock effect."
Watch and listen to 'Outside Of Hope' here.
Live music is on the creep. Yeeeeeess!  Support your local food bank.