Fri Sep 06, 2019
Chilly in body and soul today. Good day for this classic from Pentangle.
https://www.youtube.com/watch?v=4RhGhbGOuS0
Once upon that time when the Eighties rolled over into the Nineties, the Riot Grrlllz thing was having its moment, young women with plenty to say and an in yer face way of going about it were grabbing guitars on the way to the barricades and kicking out tunes about it.  None rocked harder or were more articulate than Catherine Simpson; whether fronting Dez Monaz or Cat Fury, dominating Lee's Palace or The Rondun, Simpson looked bound for higher ground but eventually ended up in her ancestral Ireland, got married and mutated into a garage rocking rockabilly loving radio DJing leader of Cat Fury & The Thunderbirds. Whose current album Visions Of Eden, brings the Riot Grrrlz spirit tempered with Irish mysticism, blazing guitars and a tackle box full of sneaky hooks. Don't miss the burning cover of bonus track AC/DC's 'Jailbreak' right at the very end.
Reeling in the years with Catherine, who's lost none of her tang, goes a lot like this.
 Memories of your Riot Grrrlz period in Toronto. " I feel like we hit a glass ceiling with The Canadian Music Industry. Don't get me wrong, there was a great live music scene. I played guitar in Dez Monas, a Stooges-esque female-fronted rock band with Gloria Blaze on vocals. We nearly got signed by Cam Carpenter to MCA in 1993 but he ended up signing The Headstones instead of our band, because he said the record label felt it would be easier to work with an all-male band! Shocking, I know. Despite this, we had a blast playing all the best clubs and dive bars in the city in the 8o's and 9o's. As women in rock n roll, it was exciting to be out there with my all-female alternative rock trio , Venus Envy, on the front line making waves in the underground rock scene."
Your Irish story so far.  "It's not exactly Angela's Ashes, but it's getting there [Brexit] I moved over here in 2001 because my dad hadn't been in the best of health. We had a family bluegrass band together called The Simpson's Bluegrass Band. He co-wrote The Roselined Road with me. But he died in 2009. My daughter was only 3 at the time so it was the happiest and the saddest time of my life all mixed together simultaneously. Kurt (Schefter, Toronto rock guitarist) moved over here in 2011 and we got married in Wicklow Town. It's all rather hazy."
Your radio show? "I host "The Twang Time Radio Hour". Fridays and Saturdays at 7pm GMT www.gardencountyradio.com  5 years running. I play indie artists that catch my ear with something different about their sound. I like to support the local talent here as well, mixing that in with Legends of Twang like Ry Cooder, Bob Dylan , Lucinda Williams and Neil Young. I've been playing Toronto folk singer Laura Repo lately. I love me some Canadiana! Ian Tyson, The Tragically Hip. It's fun playing The Grateful Dead on Irish radio-I get a kick out of that."
Is there a theme to Visions of Eden? No it's just a rock n roll album. Or, were you referring to the psychedelic conceptualisation of  The Devine Paradox ...The Language of The Guitar Goddess, The 3rd Coming, The Death of Cock Rock, A Rock'n'Roll Garden of Gethsemane, Grrrlz Paradise Lost...of course there's a theme, Lenny!!!It's all in there. 'My Husband Hates my Mandolin' is a nod to Johnny Thunders' My Girlfriend Hates My Guitar.'
About the album.  Kurt Schefter (Raving Mojos, Alannah Myles) and I recorded it in our living room, via transatlantic recording technology -with Sean Kilbride playing drums  in his studio in Toronto (Kim Mitchell Band, Haywire)So it tis what it tis. LOL. It's fully Self-Produced anyway.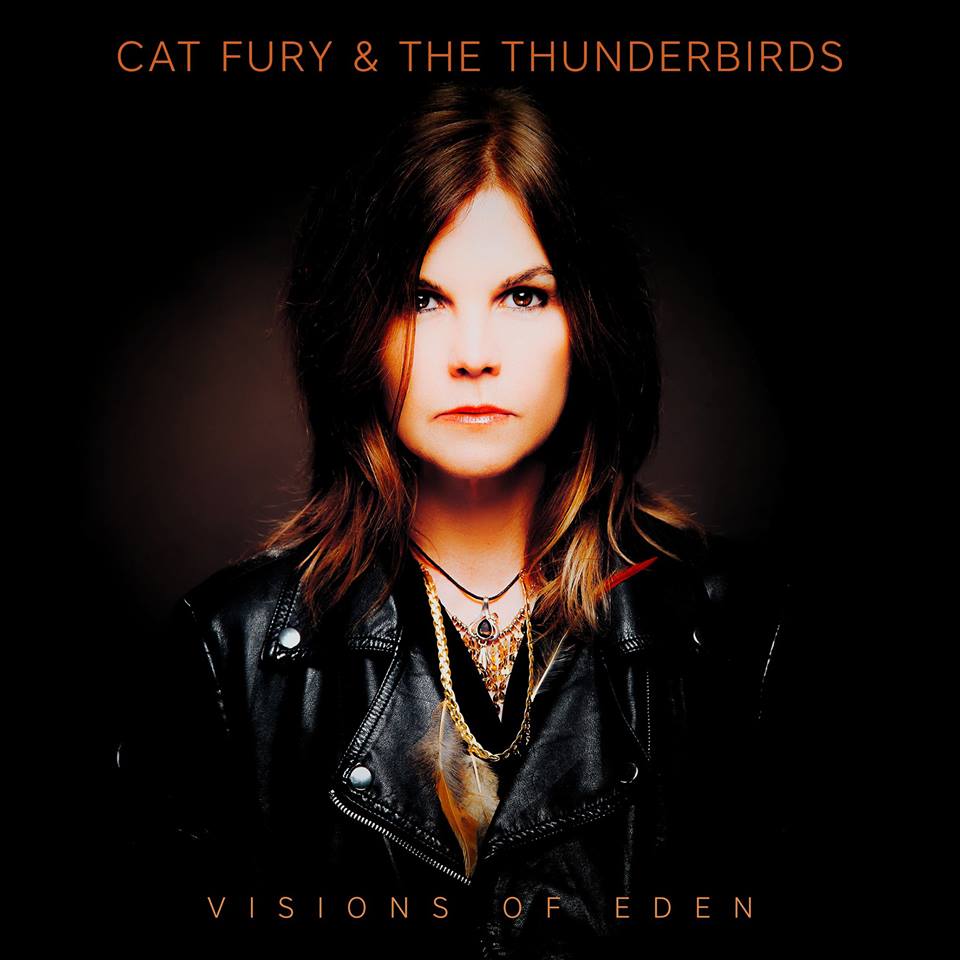 Describe your sound? "Weird Art rock ?"
What's the live gig situation where you live? "It's completely male - dominated. I'm putting on a regular cabaret called The Psychedelic Sessions at Molly's Bar in Kilcoole for local performance artists 'n such, to try n foster creative collaboration in the village. We need more women with guitars around here, that's for sure!
"its really hard over here for bands too. most of the places to play in Wicklow , where we live, are just pubs so there is never a stage in site and you have to bring in your own PA !! No sound system or sound technician or lighting is provided. There are a few music bars in Dublin that are kitted out for bands but they don't really pay those bands and its just venues for promoters to bring in punters so the publicans make money like Elvis Mondays !!!. Musicians are treated like shit, no beer tickets even !! Kurt was playing with Bagatelle  one of the only original bands that gig regularly around Ireland (Well established and well loved Irish band with hits like Summer in Dublin) and he said he couldn't believe how poorly bands were treated by promoters. ie no ryders etc they would be lucky if they were offered something to eat never mind a a free drink
What's it like in Dublin? " It's a bit mad, Ted " There are A LOT of Open Mic Nights. My brother's band The Dublin Bluegrass Collective, host a great bluegrass session every Tuesday evening at Sine on the River Liffey. Highly Recommended! Whelan's is a cool place to play too.
How far are you from Dublin? "50 mins by car. I prefer living in the country. We live at the foothills of the Wicklow Mountains right beside the beach so we are surrounded by nature. I love the countryside and forests. Ireland is just magical really...although it can be lonely and isolated too."
Tour plans? "I'm a Mom so I am just trying to keep making music… I wouldn't rule it out tho'.
How's the album doing? Well it hasn't gone viral yet !… But Arty McGlynn said he likes it , so I'm delighted about that ! And legendary UK Rock DJ Peter Antony (Radio Luxembourg) is playing it on his Radio Caroline show and on United Dj's (UK). So that's pretty cool.
Check Terradactyl Luv here
https://www.youtube.com/watch?v=G072daxSiYc
Check Albuquerque here
https://www.youtube.com/watch?v=wb1V7WkwXfE
Cat Fury performs solo every Thursday @ The Mollys Bar, Kilcoole Co. Wicklow, where she hosts a weekly Songwriters Night in conjunction with her Radio show "The Twang Time Radio Hour" on GardenCountyRadio.com (Fridays & Saturdays @ 7pm GMT)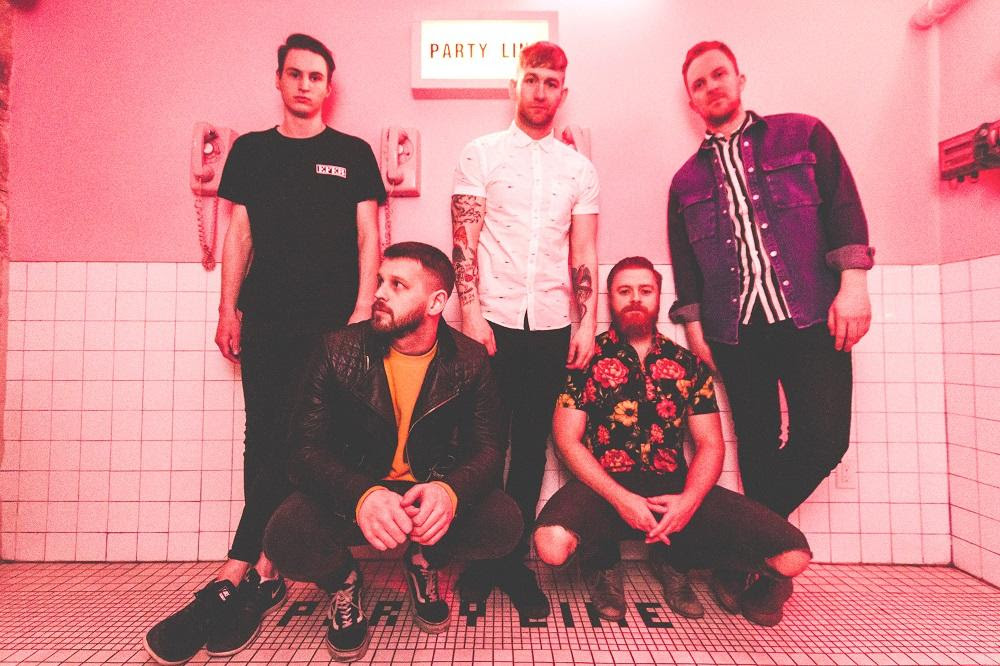 Winnipeg alt-rockers The Treble are having a good year, and shared their new single "Fix of You" last week and over the past couple of days it has already surpassed 13k streams. Now comes the accompanying video, directed by the band's bassist Patrick Hansen, the video features Winnipeg contemporary dancers Reid McTavish and Madison Dueck.
Watch it here. https://www.youtube.com/watch?v=RImBHa30pKQ
"'Fix of You' is about the people and things in our lives that we know are bad for us but we keep going back to. It's about lying to the people you love so you can see the person that's tearing your world apart."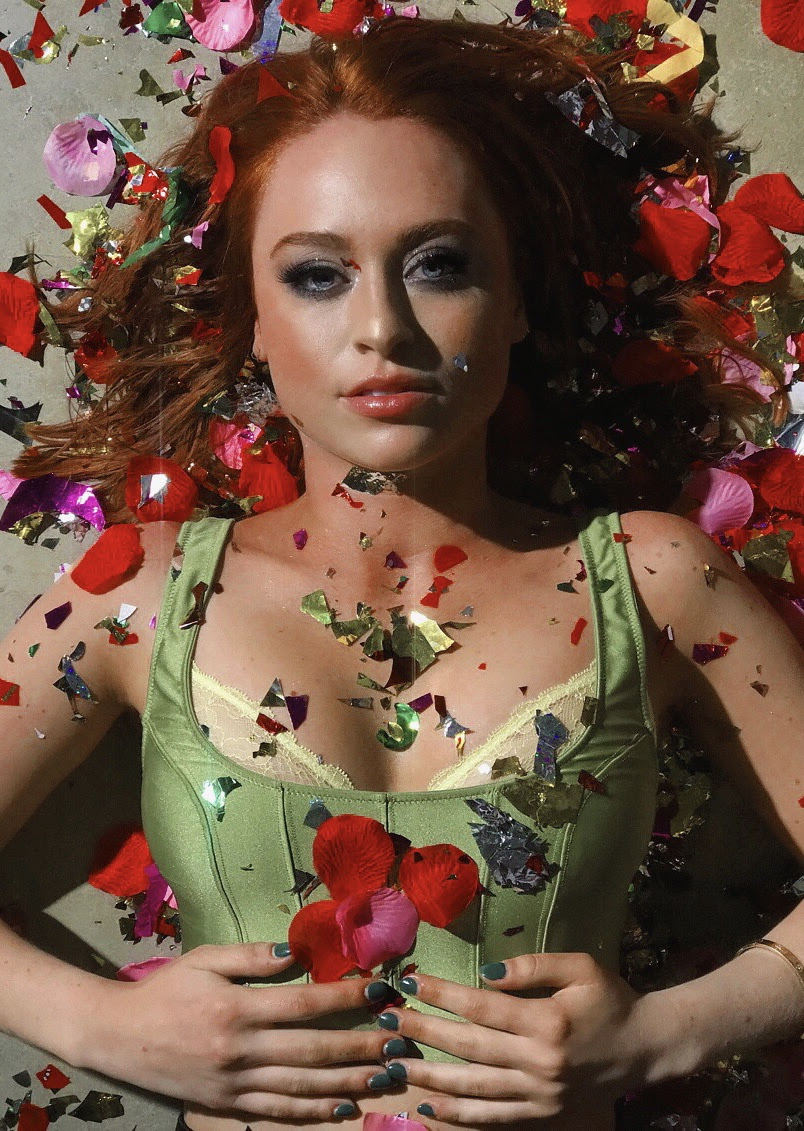 Produced by Ryan Worsley (Dear Rouge) the big, epic feel of the track and the urgency captured in Brusegard 's vocals perfectly channel this desperation and longing, both from the desire to be with someone and the knowledge that desire is emotionally damaging.
This dichotomy plays out in the video, on their creative direction, the band explains, "... with our visual interpretation, we wanted you to be able to see it from both sides. We wanted to paint a picture of something that we've all been through. We start off a relationship looking for excitement, we begin side-by-side, but slowly we start to lose ourselves within that relationship. One person walks away with everything, while one person winds up empty. In contrast, one person is empty from the beginning. They take things from everywhere they can to fill a void that they're afraid will never go away. They don't feel like they deserve this type of love."
Down in El Lay, pop rocker Girl Wilde is revealing her new single "WeT." Armed with an arsenal of high-energy anthems, Girl Wilde is also announcing her debut EP, slated for release early Fall. The EP will include "WeT," her past heavy-hitting singles, "Probably Crying" and "I Don't Wanna Die," and two brand new tracks.
Girl Wilde has a sonic physicality that is completely unrestricted by genres, expectations, and trends. With vocal chops that could rival Gwen Stefani, Girl Wilde taps into 90's alt-rock nostalgia while still maintaining her penchant for shimmery pop melodies.
There is a rebelliousness to Girl Wilde's music both melodically and lyrically. Leaning into the vulnerability of the human experience, Girl Wilde has addressed her depression and anxiety in "I Don't Wanna Die" and "Probably Crying." On her new single, "WeT," Girl Wilde takes on the oft taboo topic of female sexual desire. The lyrics include suggestive lines such as, "touch myself" and "boys in my bed, give me good head," allowing the song to celebrate her own sexual desires, while also sharing a liberating message for other young women.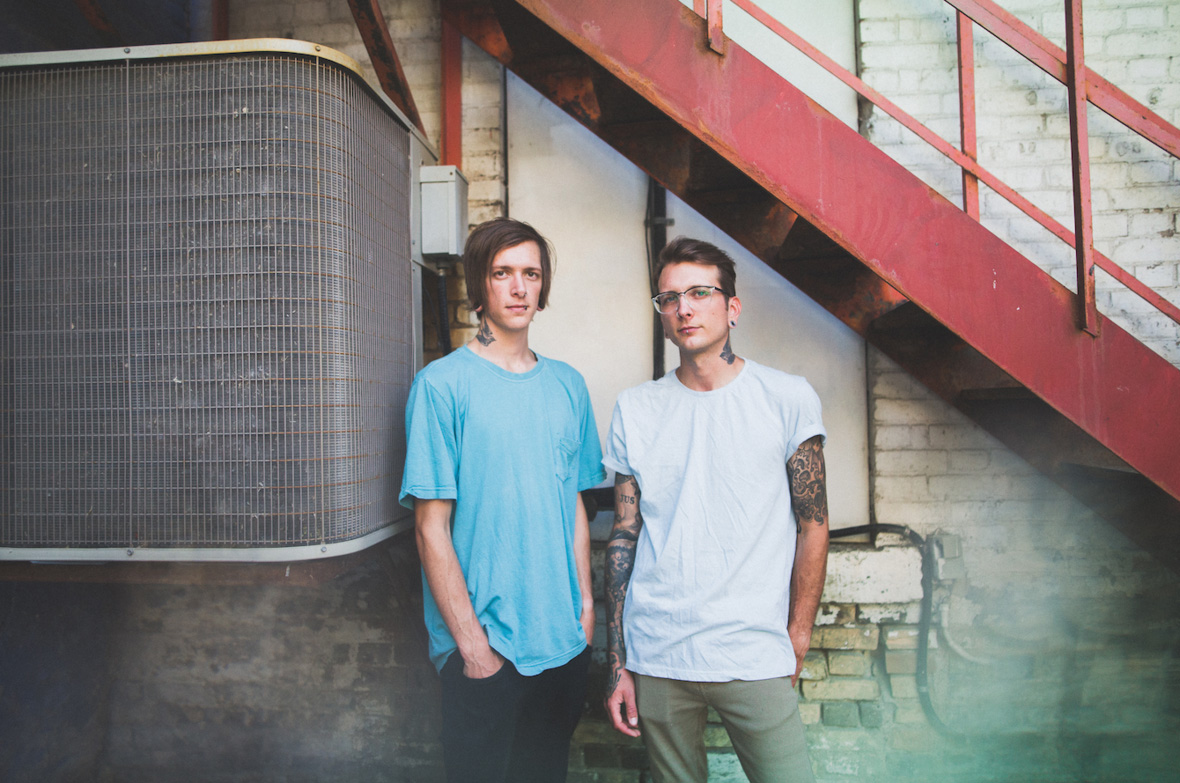 Here's a Winnipeg outfit just coming up. Alone I Walk are debuting a music video for their upcoming single "Get Up" here: https://found.ee/GetUpvideo.
On the making of the "Get Up" video, the guys go like so.
"We shot the video over the course of a day with our good friend Kelsey Giesbriecht in the forest at home in Winnipeg, Canada. So, it made this experience pretty relaxed and fun. The video plays off as Franky trying to find the right path to his destination in his head, but as everyone knows the self-conscious thoughts can get in the way very easily. So I depict the self-conscious part of him continuously trying to stop him from reaching and achieving his goal. But in the end he has to decide to stand up and keep moving forward." - Pascal Courcelles
"Get Up started out as this song Franky and myself (Pascal) started jamming about a year ago while rehearsing and writing. We had gotten most of the song worked out musically and then ended up sitting on it. After some extensive touring and trying to readjust to life at home we had found ourselves at a new low and weren't sure what to do with ourselves or our music, it felt as though we were burnt out from the in between moments and life in general. There was no motivation or drive left in the tank for what felt like an eternity. Although frustrated and finding it hard to work, we decided to start/continue writing in a dull state of mind. We stumbled across this song we had worked on months prior and decided to completely rearrange it, but this time we had 6+ months of frustration, pent up thoughts and emotions to write about and get out of our systems, The Song is about questioning yourself and life as a whole at your lowest point. What came to be is Get Up." - Pascal Courcelles
Alone I Walk was born from the creative mind of François Courcelles. After brother Pascal Courcelles' own band separated, he joined his brother Franky in what would become a soon to be iconic musical partnership.
Bringing a wide range of energetic and hooky rhythms to their sound, Alone I Walk ties together a strong and emotive vocal delivery by frontman/guitarist François Courcelles; while Pascal (drums/vocals) lends his impactful harmonies to their sound both live and on record. Signing to Los Angeles based label Anchor Eighty Four Records during the winter of 2019, Alone I Walk traveled to Los Angeles shortly after, tapping producer Johnny Liu (In Her Own Words, Slaves, Slowtrip) to help elevate the demos they had written for their label debut in a way that none of them could have imagined. Being a duo, Franky and Pascal played every instrument and sung every line on the new EP themselves.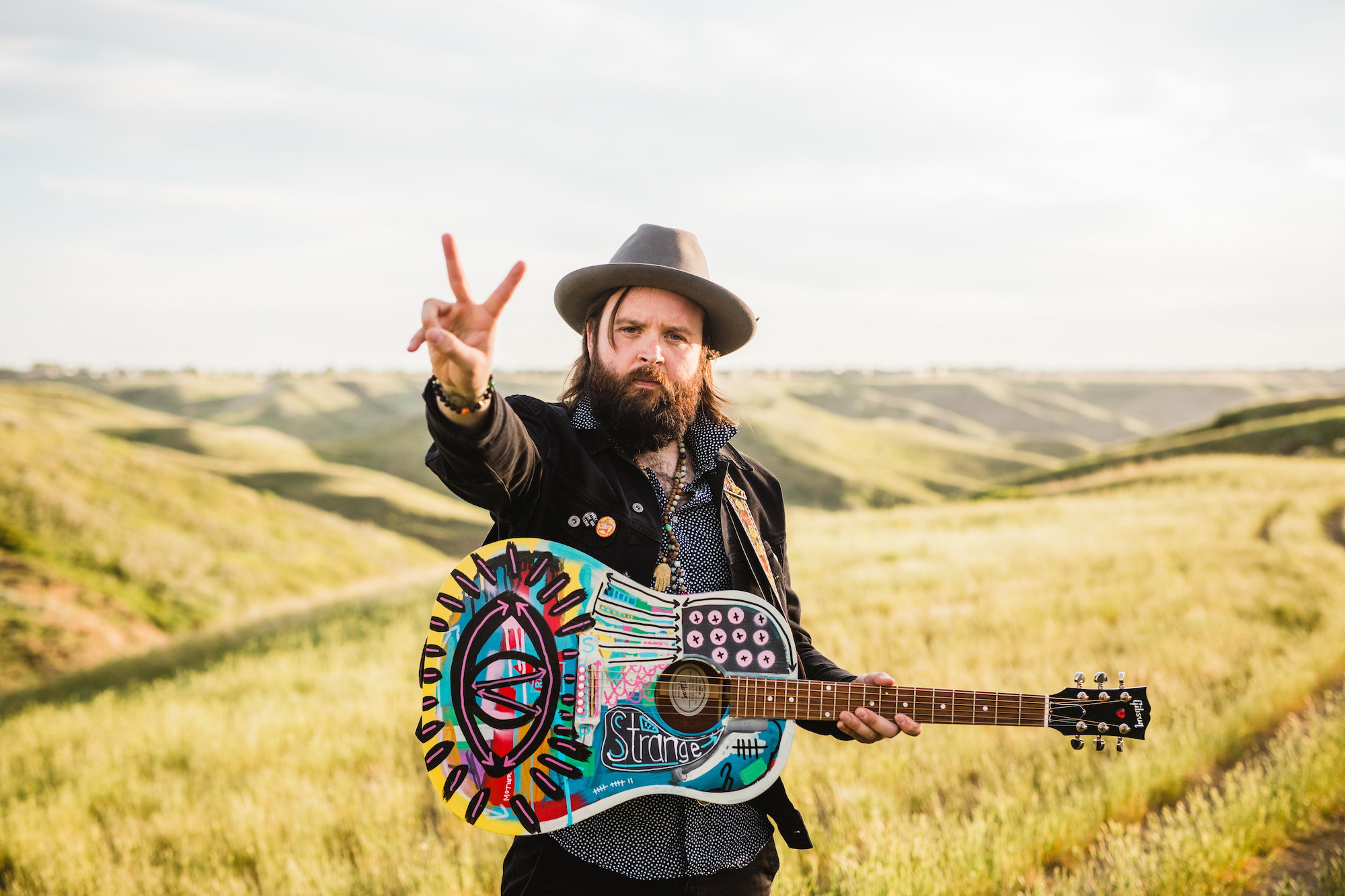 Still out West, in Alberta, to say musician Leeroy Stagger's life journey has followed a strange path would be a bit of an understatement. 17 years as a singer-songwriter and 10 years sober, with two kids, a home in Lethbridge and a world class recording studio to go with it, he's far removed from the hard-living twenty-something who started on his musical journey.
On September 13th, Stagger invites us to be a part of his journey with the release of new album and book, Strange Path, through True North Records. Already out is the video for the glam-rock blissed out first single, 'Strange Attractor'.  Directed by Brock Davis Mitchell, the video draws inspiration from films like 'The Favourite' and 'Marie Antoinette' and weaves an experimental narrative with shocking bursts of colour. 
The name Strange Path applies as much to Leeroy's unexpected route from the BC punk scene to southern-Alberta singer songwriter as it does to the album's own evolution. Following from 2017's Love Versus, itself a creative re-emergence after a years-long fog of anxiety and depression, Strange Path is the end result of a triple-album's worth of scrapped demos, and a spirit-reviving retreat inwards. It's also Stagger's most ambitious and philosophical creation yet, a veritable self-help book pulled from a lifetime of struggling towards the light and brimming with the hard-won joy at the heart of his recent renaissance. It's an album full of sharp hooks and sharper insight, and the first single 'Strange Attractor' rides that line right to the end.
"Nothing is permanent when you really stop and think," says Leeroy. "The home we live in, the car we drive, the children we raise, the art we make and the skin that we're in. It's not forever, it's barely real, and that's ok to me because I've been shown the truth of it all. In seeing that it's not that big of a deal, this has shown me how beautiful it all is. It's precious, impermanent and beautiful. 'Strange Attractor' is about the unseen nature of impermanence and the sacredness of the life we live."
In making Strange Path, Leeroy surrounded himself with some of the best players in the business, including drummer Pete Thomas (Elvis Costello and the Attractions, Elliot Smith, Los Lobos), longtime collaborator Tyson Maiko, Paul Rigby (Neko Case, Garth Hudson, Jakob Dylan), Ryland Moranz and Michael Ayotte. The album was mixed by five time Grammy winner Ryan Freeland (Ray LaMontagne, Bonnie Raitt, Rodney Crowell) and Brad Barr of The Barr Brothers shared producer's chair with Leeroy on four of the eleven tracks.
When it comes out on September 13th, Strange Path will be the 2nd album that Leeroy Stagger has released in 2019. Released on May 17th, Me and the Mountain is a companion piece to Strange Path, an Americana-influenced counterpart to Strange Path's contemporary sound. Written during a 3-week singer-songwriter residency at the Banff Centre, Me and the Mountain is the album that Leeroy chose not to abandon.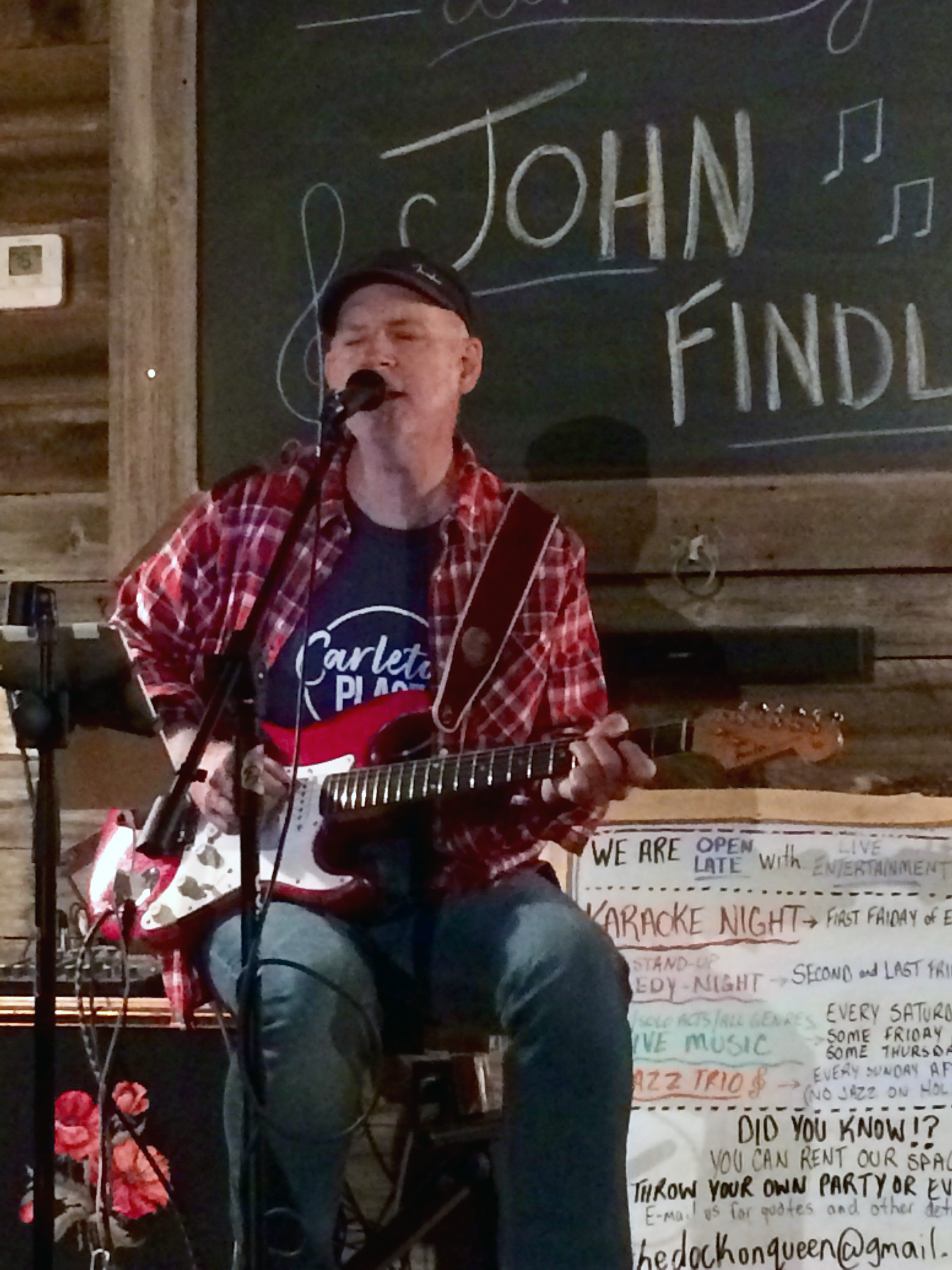 LEEROY STAGGER TOUR DATES
Sept 6 - New York, NY - TBC
Sept 7 - Rhinebeck, NY - House Concert
Sept 9 - Woodstock, NY - TBC
Sept 10 - Syracuse, NY - House Concert
Sept 11 - Burnstown, ON - Neat Coffee Shop
Sept 12 - Toronto, ON - The Horseshoe
Sept 13 - Ottawa, ON - The Rainbow
Sept 14 - Lethbridge, AB - Lethbridge College
Oct 11 - Santa Monica, CA - McCabe's
Oct 12 - Los Angeles, CA - TBC
Oct 15 - San Francisco, CA - Hotel Utah
Oct 16 - Sacramento, CA - Feist Wines
Oct 17 - Portland, OR - White Eagle Saloon
Oct 18 - Vancouver, BC - The Fox Theatre
Oct 19 - Victoria, BC - TBC
Oct 21 - Parksville, BC - Bayside Resort
BITS'N'PIECES…..Being as I don't get out much, haven't seen any SMASHING, AMAZING or AWESOME artists lately. What I've seen are good little bands and satisfying, heartfelt artists like singer/songwriter and guitar virtuoso John Findlay, formerly with Katrina And The Waves and Matt 'Guitar' Murphy. Dude showed serious slide chops running through material from an upcoming album and two sets worth of catchy originals in a style drawing from Chicago electric blues and deep dish swamp rock. On tunes such as "If It's The Last Thing,' think Albert Collins meets Duane Allman, while 'The Other Side Of Life' references the blues rock stylings of Eddie Van Halen and the country blues of The Holmes Brothers…pretty soon everybody in the tiny The Dock On Queen is down front digging on this dry witted, nimble and soulful player…Canuck references points be Harry Manx and Paul James and the man deserves your urgent attention……top shelf singer/tunesmith Alfie Zappacosta lights up Hugh's Room Live tonight(Sept.6) and Canada's queen of the blues guitar Sue Foley keeps the burning going on Monday Sept.9, same venue...both shows at 8.30….gonna step off with this downtempo gem from Foley. https://www.youtube.com/watch?v=mhbF3qf7tbk