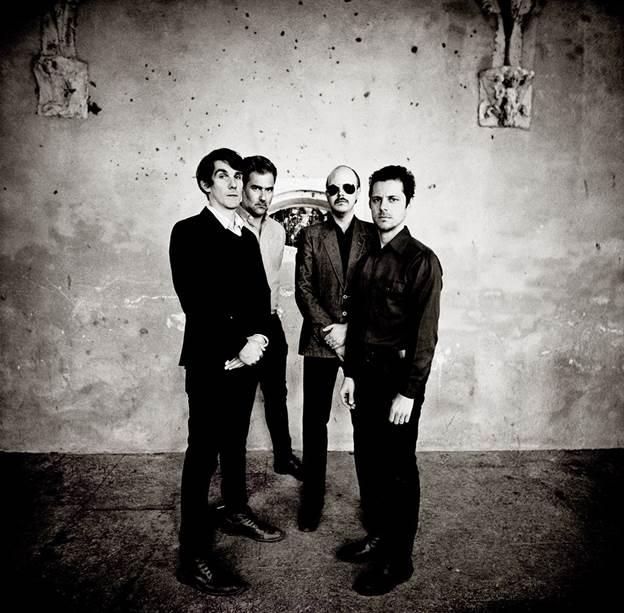 Fri Jul 21, 2017
Montreal trio Timber Timbre have unveiled the video to "Sincerely, Future Pollution", the title track to their recent sixth album, released on Arts & Crafts. The video was directed, animated and produced by Joël Vaudreuil. Timber Timbre's music has arrived at a smoky, grimy space for roots sounds like blues, folk, and early R&B, fitting framings for their most politically savant album yet.
The pair have always created music that traces a shadowed path, using cues of the past to fuse the sound of a distant, haunted now. On Sincerely, Future Pollution, the band coats the stark, sensual sound of 2014's Polaris Music Prize Short-Listed andJUNO Award nominated album Hot Dreams in an oil-black rainbow of municipal grime. It is the cinema of a dizzying dystopia, rattled by the science fiction of this bluntly nonfictional time.
For the recording, the trio - armed with "secret weapon" Olivier Fairfield on drums - travelled to La Frette chateau outside Paris, where they looked to the studio's array of archetypal synthesizers for the flesh of the songs. Be it the freedom of recording abroad, or the revelation of these unexplored instruments, Timber Timbre found a release from artistic constriction and created its most daring work yet. A blend of the album's mid-apocalyptic setting and its idyllic recording, Sincerely, Future Pollution is a romance of neoteric machines and dark, futuristic hues: with promise as beautiful as it is unsettling.
Wrestling sincerity from abstraction, Taylor Kirk submits to the cycle of self-obsession at the album's core. Sincerely, Future Pollution is Timber Timbre's document of this generation's degeneration and disarray. With Kirk as narrator, a party to the play, we get caught in the folly of the echo chamber, awed by the contrast of this gothic modern age.
TIMBER TIMBRE TOUR DATES
Jul 21 - Field, ON - River & Sky Music Festival
Jul 23 - Baie Saint Paul, QC - Le Festif
Aug 17 - Paredes de Coura, PT - Festival Paredes de Coura
Aug 19 - Thisted, DK - Alive Festival
Aug 20 - Brecon Beacons, UK - Green Man Festival
Aug 23 - Bochum, DE - Ruhrtriennale
Aug 25 - Storkow, DE - Alinae Lumr
Aug 26 - Saint-Cloud, FR - Rock En Seine
Aug 27 - Turin, IT - Todays Festival
Aug 28 - Ravenna, IT - Hana-Bi
Aug 30 - Tel Aviv, IL - Barby Club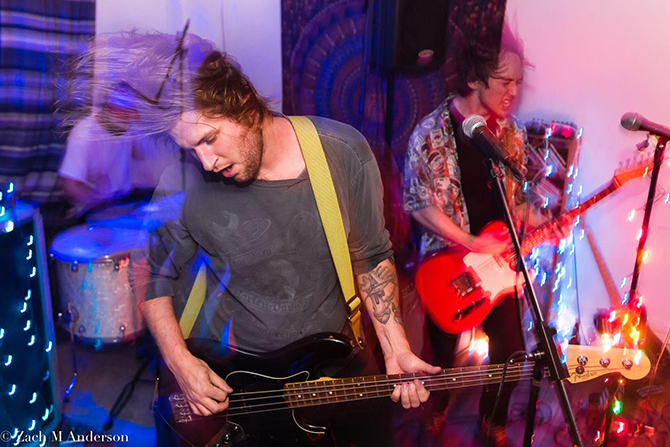 Buffalo's Ugly Sun has an affinity for the unbeautiful and show no signs of taking its collective foot off the gas. Much like rock acts coming out of Canada's Hamilton, the band has used their steel city edge to bridge the gap between garage punk and emotive indie.
"Songs are really starting to pour out of us, we continue to push the boundaries and it's fun to see where we end up," explains front-man/bassist John Crook.
Ugly Sun's name succinctly explains the band's general beliefs in rock and roll. "Rock and Roll has become so shiny" "It used to be about the underbelly, the dark parts of society; the dirty parts" he continues, "we want to make Rock and Roll ugly again".
Latest release the "Painted Post" EP sees them continuing to explore and expand their intentions. Bright driving songs like "Keep Me Safe" and "Soil" feel familiar yet feature an undercurrent of beauty and sadness while sticking to their Punk Rock credo. Darker more complex songs like "Contagious" and opening track "Marble Eye" point to the extreme places their emotions take them creatively. Check this crew out.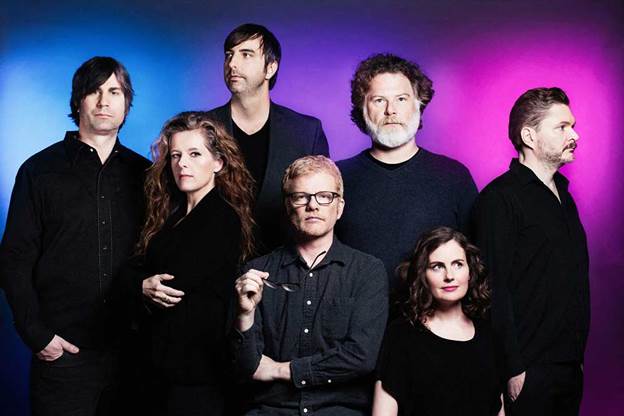 The New Pornographers current outing Whiteout Conditions sees them firing on all cylinders to up the power pop ante significantly and delivering a solid, no filler album.
Recently, The New Pornographers performed the title track off their new album Whiteout Conditions on The Late Show with Stephen Colbert.
The new album, out now on Dine Alone Records, made its Billboard debut at #2 on the Alternative Albums Chart, #13 on the Current Album Chart and #35 on the Top 200. Additionally, the album hit #6 on Billboard's AAA Radio Chart. The band's world tour in support of the new album continues this summer, with stops throughout Canada joined by Born Ruffians.
THE NEW PORNOGRAPHERS LIVE
Jul 14 - Birmingham, AL - Iron City
Jul 15 - Louisville, KY - Headliners
Jul 16 - Nashville, TN - Exit/In

Jul 18 - Charlotte, NC - Charlotte Metro Credit Union Amph.*
Jul 19 - Charlottesville, VA - Sprint Pavilion*
Jul 20 - Annapolis, MD - Rams Head Live
Jul 21 Boston, MA - Blue Hills Bank Pavilion*
Jul 22 - Portland, ME - State Theatre*
Jul 23 - Montreal, QC - Metropolis*
Jul 25 - Buffalo, NY - Asbury Hall at Babeville

Jul 26 - Pittsburgh, PA - Stage AE*
Jul 27 - New Haven, CT - College Street Music Hall
Jul 28 - Portsmouth, NH - Prescott Park
Aug 11 - Denver, CO - Velorama Festival
Aug 12 - Lawrence, KS - Liberty Hall
Aug 13 - St. Louis, MO - Delmar Hall

Aug 15 - Knoxville, TN - Bijou Theatre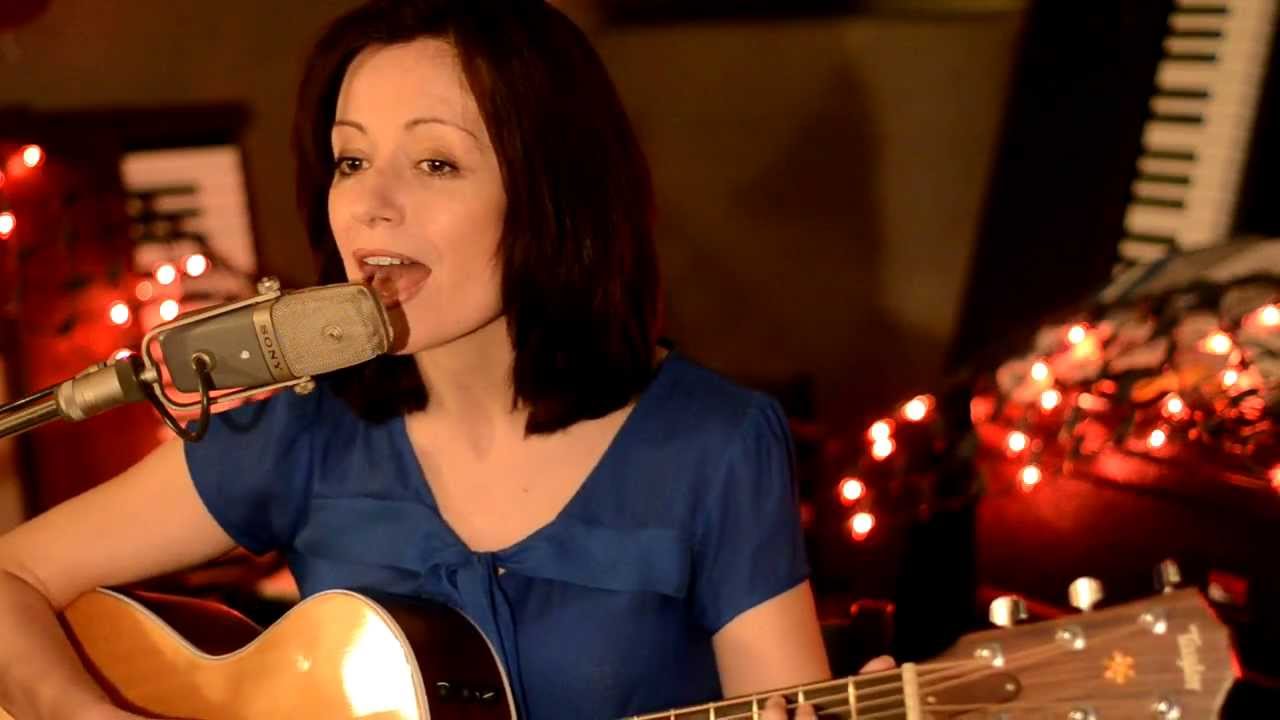 Toronto singer, songwriter and actress Melanie Peterson launches her new EP 'Two' (about two sides of love) at The Artists' Garden outdoor stage in Toronto (presented by AGC/Plein Air Garden Concerts). The Artists' Garden, 345 Balliol Street, Toronto, ON, M4S 1E1. Wednesday, July 26, 2017; Doors at 7:00 p.m., Melanie at 7:30 p.m. $10.00 at the door.
'Two' continues to embrace Peterson's catchy folk-pop sound and love inspired lyrics. As with her prior records (2013's first full-length album 'Unbreakable', 2014's six-song cover EP 'Read It On The Radio', and second full-length 'Anywhere From Here' in 2016), it was produced by Mitch Girio (Emma-Lee, Tamara Williamson), and was recorded at Union Sound Company and Slow Cooker Studio, Toronto.For the lead single/lyric video "Been So Long", video motion graphics are by Andrey Sorokin (alsoworked with Lindi Ortega), who is based in Kirishi, Russia.
Peterson (guitar/lead vocal) appears backed by Mitch Girio (guitar/backing vocals) and Peter Collins (bass/backing vocals)who performed on the new EP.
ARTIST QUOTE: Peterson, who in 2016 received two FACTOR grants, states, "My new summer EP is about two sides of love. The, I can't believe it, I'm falling in love side (#1, Been So Long) AND the now that the honeymoon is over, are we going to make it as a couple side (#2, Kiss Me Like You Mean It). My hope for the album release show is that folks enjoy the evening in the outdoor setting and they like the new songs!"
Peterson earned her spot within Toronto's independent music scene when she was invited to host and perform her original songs in the monthly female singer-songwriter night called 'Girls Girls Girls' at the renowned Cameron House (September 2010 to December 2012) and in March 2012 when she initially showcased at Canadian Music Week. She was invited back to perform two showcases at CMW 2013 and in that same year she launched her first full-length album 'Unbreakable' in Toronto. Melanie followed that up with a triumphant 2013 NXNE showcase and a successful southern Ontario tour.
Blessed with a voice reminiscent of an early Joni Mitchell, and an ability to imbue her vocals with palpable and authentic emotion, Saskatoon born, Toronto based singer-songwriter and actress Melanie Peterson has become one of the brightest lights on the Toronto music scene. Previously, she has released a five-song EP called 'After the Fall' (2010), her first full-length album 'Unbreakable' (2013), a six-song cover EP titled 'Read It On The Radio' (2014), her second full-length album 'Anywhere From Here' (2016), a holiday single "Santa's Sleigh" (2016), a single "Sunshine" (2017) and current EP 'Two'
ARTIST INFO: http://melaniepeterson.ca .
UPCOMING TOUR DATES:
August 5 - Bancroft, ON at Millennium Park, Bancroft Art & Craft Guild Summer Show and Sale.
August 18 - Ottawa, ON at Avant-Garde Bar.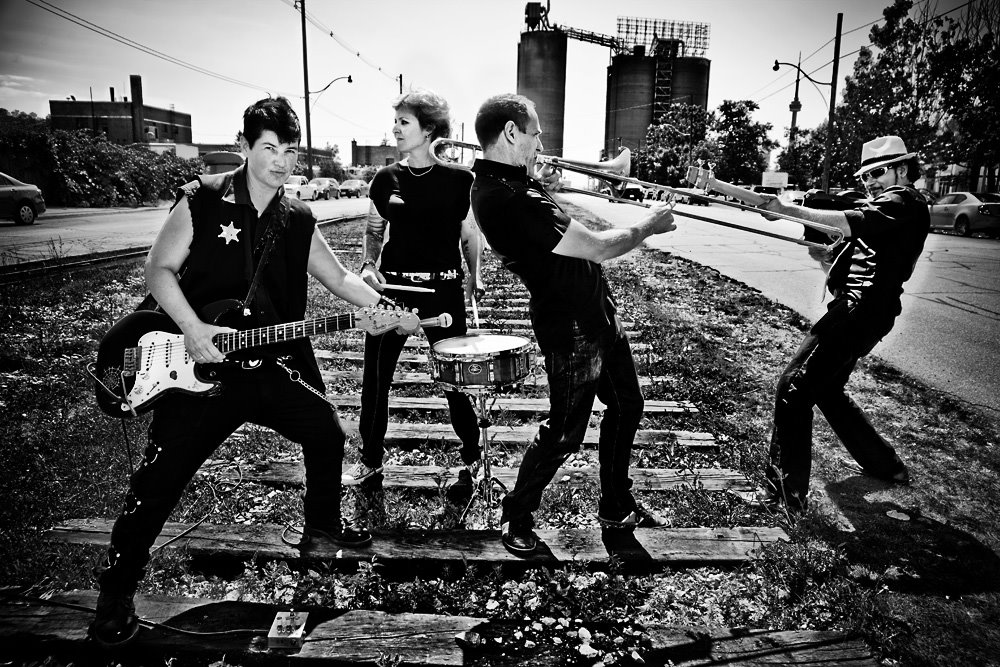 BITS'N'PIECES- This week it's all about recent underheard music. Sometimes described as "rock 'n reggae" or "spine-tingling pulp fiction with a swamp-rock reggae twist," Random Order is one of Toronto's best, longstanding underground treasures. On June 30th, they're releasing the re-mix of "BLACK LIPSTICK KISS," [Lov3mix] (Catscratch Records), a sexy, pop, electro dance track that explores the dark links between pleasure and pain.
Lead vocalist and writer Lynx takes cues from Tarantino, Rihanna, and Prince. The Toronto-based artist's spine-tingling, subversive pop attracts a diverse cultural audience, with equal parts irony, confidence, and catharsis. This new offering. "Black Lipstick Kiss [Lov3mix]" presents a new direction for a turbulent world ready for love. Featured alongside Spoon and Morrissey in Magnet Magazine, this chart-topping, award-winning artist injects their signature sound into sexy, spy-movie soundscapes.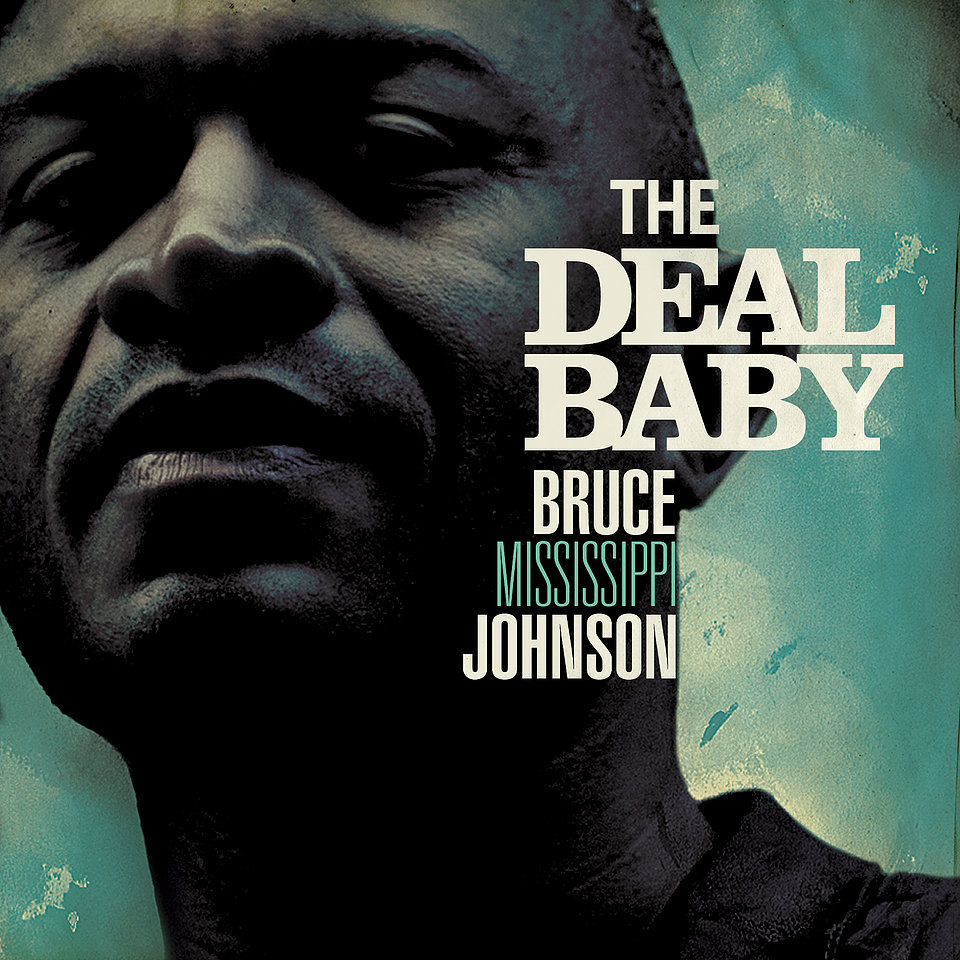 All that's needed is to hear the soulful baritone voice of Bruce Mississippi Johnson to be able to take an educated guess at his musical heritage.
Born in Mississippi, in America's deep south, submerged in the music of his Grandfather's church from a young age, Bruce was brought up on a musical diet of Al Green, Jackie Wilson (his Cousin), Lou Rawls and Gil Scott-Heron, and that is pretty much the history you would expect when you hear his matchless voice. A 6ft4 ex-US Marine, Bruce is an imposing figure but it's his incredibly textured voice that really stays with you.
After leaving the military, Bruce immersed himself in the renowned Parisian jazz scene. Having built his reputation in Paris, he was asked to provide the vocals for legendary blues bassist Big Joe Turner's Blues Caravan.
It was while playing around the world in Turner's band that Bruce started to collaborate with the keyboard player, Johan Dalgaard, on the songs that would eventually become Bruce's first album "The Deal Baby".
Now settled in London, Bruce Mississippi Johnson has released his album "The Deal Baby" is available now. The video "No Good" is on YouTube. The beautifully soulful journey through the emotions of self-doubt the track contains a heartfelt spoken soliloquy which perfectly adds depth to the story of the lyrics. This is an impressive taster for what's to come on the album.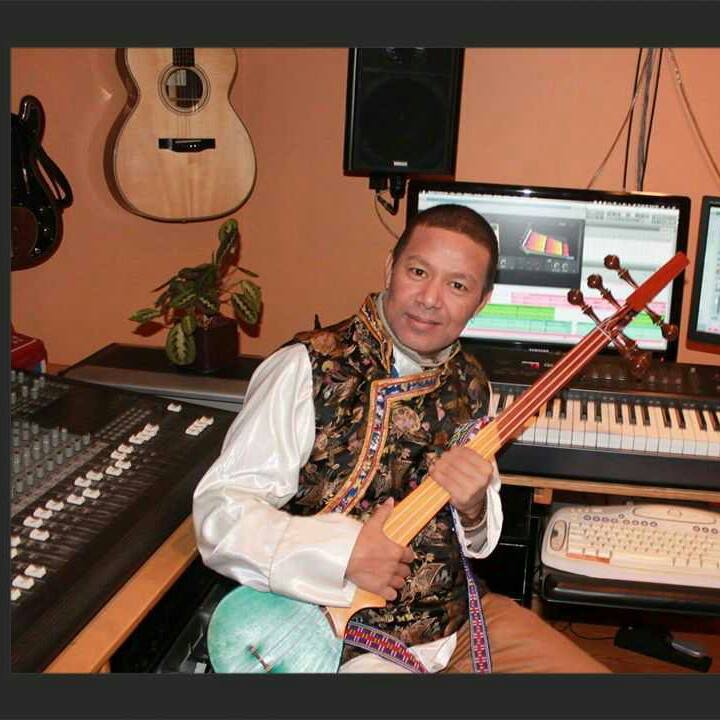 Gifted Tibetan-Canadian singer and multi-instrumentalist Dorjee Tsering celebrated Canada's 150th birthday with a new single, "Thank You Canada." and an album of the same name.
Tsering's "Thank You Canada" single is a heartfelt expression of great gratitude for the open arms of welcome from the country to which he emigrated from his native Tibet many years ago. It's a piano-pop song, sung alternately in Tibetan and English, that quotes our national anthem and features a fast-tempo sargam rap in the middle, followed by Dorjee's gentle bansuri (flute) and Anne Lindsay's fiddle solo after the break. Given the current climate toward refugees and immigrants in the U.S., it's an especially poignant and meaningful recognition of Canada's warmer, more hospitable approach.
As a Canadian immigrant, Tsering has devoted his life to learning the ancient ways of Tibetan music, adapting and growing these traditions with new sounds, and sharing them with as many people as he can, not only in his new homeland, but across America and Europe as well. At folk festivals, in clubs large and small, at house concerts, and on recordings and video, Tsering has brought much attention to his endangered culture. Whether performing on the dranyen (Himalayan lute), flute, piwang (two-stringed fiddle), yang-qin (Chinese dulcimer) or with his distinctive voice, Tsering works to preserve his musical heritage as one would an ancient temple, but bringing it into the modern world with support structures that help ensure its longevity
The album is all about anthemic, uplifting lilting melodies with Tibetan folk music in their DNA and a gently delivered charm. The songs are composed along the lines of trad Tibetan music but Tsering moves the sound forward by incorporating western instruments and influences. All filtered through the man's Canadian experience and coming at you from a mellow tenor space.
While totally Tibetan in spirit, there's lots of room for eclecticism ; Gongsa Chok's rhythms and layered sparkling guitars lines conjure a Tibetan take on King Sunny Ade's Nigerian Hi-Life sound, Tashi Delek gets downright Celtic with fiddle and squeezebox driving it home, Amma Changama is a drinking sound and brings a garagey rollick, the decidedly rockist Never Give Up, the gently anthemic Bhod Kyi Bumo.
Lots here for music fans of all stripes and sure to make the passionately affable Tsering new fans.