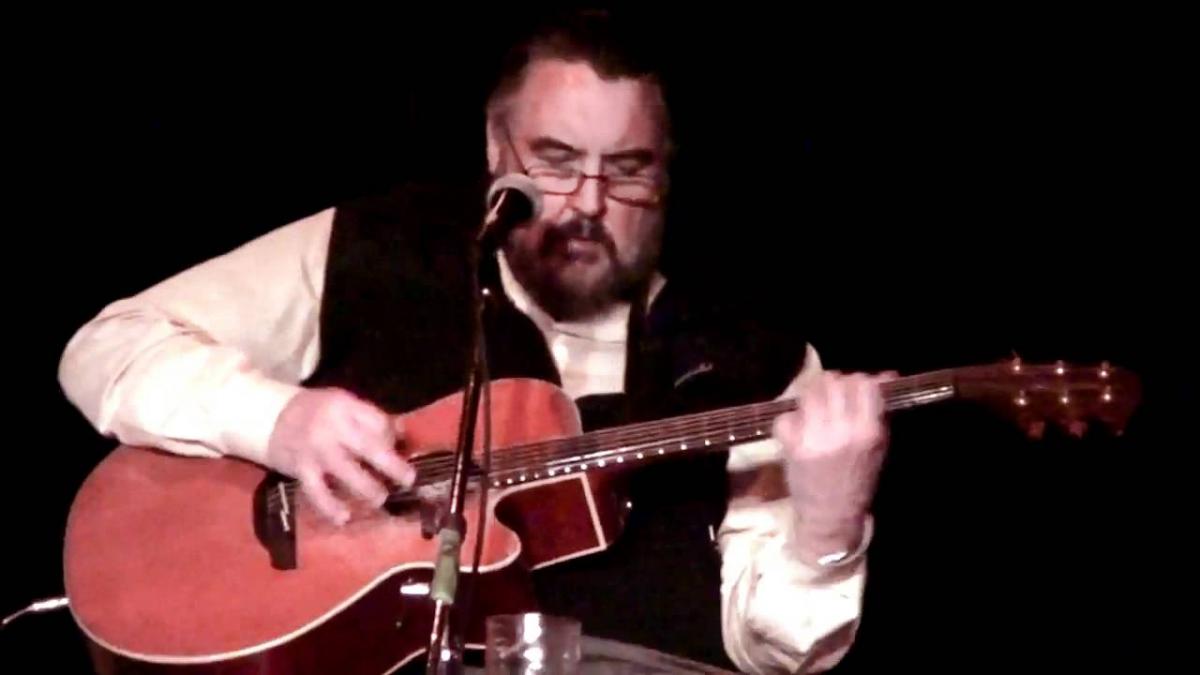 Fri Oct 05, 2018
Hugh's Room Live is Toronto's cozy nest for singer/songwriters, especially of the rootsy/folkie bent. Its new Songwriter Sessions series explores songcraft in a round robin format with players peeling back the stories behind their work. Crossing genres and tapping into the natural Canadian gift of open, honest lyrics and tunes, the artists get to delve deeper as they share their songs and bond with each other. This week's Songwriter Session features Tony Quarrington, Andrea Ramolo, David Leask and Melanie Peterson, and happens Tues. Oct. 9, 8.30 start.
Veteran musician Quarrington has been a formidable and thriving presence on the Toronto music scene for more than 40 years. He first appeared at the Mariposa Folk Festival in 1966, and played at many renowned Yorkville nightclubs and coffee houses in the late '60s, performing ballads, blues and his own original tunes. Quarrington's relentless career as a sideman and studio musician has seen him appear on literally hundreds of other artists' recordings, playing guitar, banjo, mandolin, piano and dobro, and lending his voice as a singer.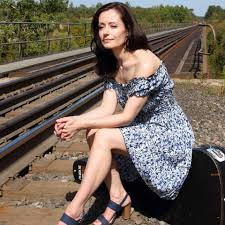 Andrea Ramolo, one half of acclaimed Canadian folk-pop duo Scarlett Jane, has a new solo album, NUDA (Italian for naked). Cool, dark, understated and melancholy, the alternative-folk album produced by Michael Timmins — a man who knows about melancholy and understated in his own band Cowboy Junkies — has a companion version of the same songs without a full band. Stripped down to its barest form, Da Sola (meaning by myself), was produced by her pal Faye Blais and features Andrea singing and playing either baritone or acoustic guitar.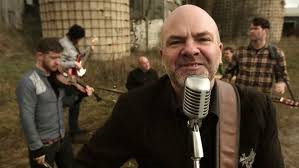 Originally from Jedburgh, Scotland, David Leask is a powerful performing songwriter, who has built an artistic bridge between the influences of his birthplace and the fresh possibilities of his adopted Canadian home to produce five critically-acclaimed CDs and numerous international songwriting awards in different genres. David's music draws from Celtic roots, Americana and country, topped up with a pop sensibility that brings to mind the talents of Van Morrison, Jack Johnson and Foy Vance.
Blessed with an ability to imbue her vocals with palpable emotion without going over the top, Melanie Peterson, a Saskatoon-born, Toronto based, singer-songwriter and actress has boldly become one of the brightest lights on the Toronto music scene. Melanie has been referred to as "Mary Poppins with a broken heart" by BBC Radio and has been recognized as having "a beautiful voice" and being a "terrific songwriter" by Joe Warmington of the Toronto Sun. She earned a spot within the independent music scene in Toronto March 2012, when she showcased her original music during Canadian Music Week, at the Royal York Library Bar.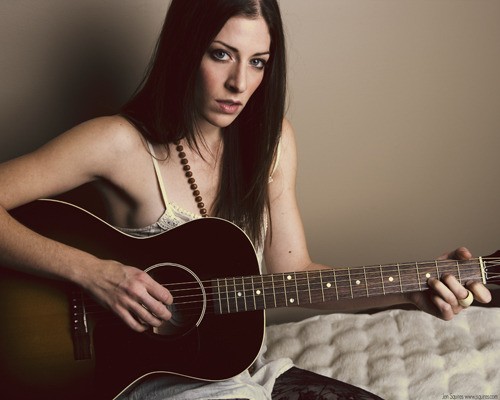 Listening to the larger-than-life, but tight and precise blues-rock of The Blue Stones on their Entertainment One (eOne) debut, Black Holes, it is noteworthy that all the sound and fury is created by just two people. Which could make for a very varied lineup when they eventually hit the road.
Guitarist/vocalist/lyricist Tarek Jafar and percussionist/backing vocalist Justin Tessier, have known each other since meeting as kids just across the Detroit River in their Canadian hometown of Windsor, Ontario. But it wasn't until attending university together, that they decided to combine their talents into a musical project.
The Blue Stones have an incredibly diverse palette of influences -- and although they're a duo, it's unfair to limit the comparisons just to The Black Keys and The White Stripes. The weight of Led Zeppelin, the grit of Hendrix and groove from hip-hop artists like J. Cole and Kanye are all there. But in an effort to borrow all that stuff and still stand apart, they arrive at some interesting intersections. So there's too much of the other Stones showing in "The Drop," but there's also theshoegazealtrock meets Rush of the title track and like that.
The Blue Stones say they're an alternative blues rock band fighting the good fight, looking to connect in an increasingly fragmented music universe.
"The album's about being a young adult and entering the real world from a sheltered environment, like college," explains Jafar. "Feeling torn between taking the secure path or doing something that might be riskier, but you're passionate about… following what you love as opposed to sticking to the straight and narrow."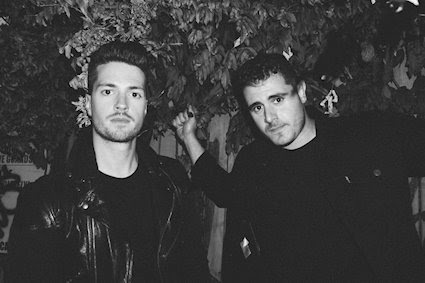 "We play blues-rock, though it's not loose and dirty," adds Tessier. "It's lean, raw, tight, without a wasted note."
It took seven long years – and two independently released EPs – for The Blue Stones to hone their approach, putting in those requisite 10,000 hours to perfect their craft, and then build upon that.
"People these days are all looking for instant gratification, the quick reward," he says. "If you want something that will endure, that's not how it works. You have to put in the hours and the effort."
The Blue Stones have done just that, with an approach that isn't afraid to take chances, like mining Jafar's love of hip-hop and Miles Davis into the funky backbeat of "Be My Fire" or the epic Zappaesque psychedelic experimentation in the pitch-dark "Midnight."
"You never know where we'll pull inspiration from," says Tessier.
"My whole attitude is, let's see what happens," nods Jafar. "And that's allowed me to be up for anything." "It's not over now," he sings in "Lay," "Don't lay your flag and turn away/Please don't leave me with another regret."
So yeah, keep an out for when The Blie Stones are in your area. Could get interesting.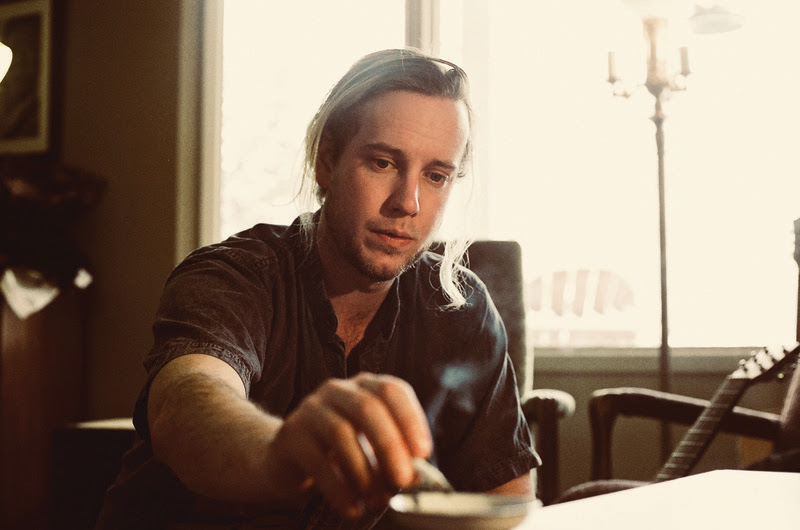 Acclaimed singer/songwriter Joe Nolan's video for his new single "Breaking UpAnd Out" premieres exclusively today at No Depression. It's a further taste of the Edmonton native's new album Cry Baby, just out.
Nolan makes a dynamic return with Cry Baby, the long-awaited follow-up to his 2014 Colin Linden-produced album Tornado. A truly prolific songwriter, Nolan took the time needed to assemble 11 songs that make perfect sense together. The album's concept takes you on a trip of melancholic madness -- through darkness and depression, booze-filled evenings and fractured relationships, Joe is unabashed in sharing his deepest secrets and honest outlooks. There is a charm in his chaos, a youthful maturity, a broken journey but a hopeful return.
"Cry Baby is the album I've always wanted to make, to showcase my true colours," Nolan says. "It's a rock 'n roll album that swells to a whispering hush. This is a pivotal album for me; my confessional. I am so looking forward to getting back in the ring and on the road. There's excitement in opportunity and a fresh start."
With non-stop touring over the past few years, Nolan's fan base keeps growing. He has shared stages with established artists Melissa Etheridge, Wilco, Lydia Loveless, Whitehorse, Shakey Graves, The Strumbellas, Todd Snider, Colin Linden, Sam Baker, Gurf Morlix, the Guilty Women, and the legendary Peter Asher. Following album release shows in Edmonton and Calgary, Nolan will be back on the road throughout Canada this fall
Joe Nolan Tour Dates
Oct 5 :: Calgary AB :: House Concert
Oct 6 :: Brooks AB :: House Concert
Oct 7 :: Medicine Hat AB :: House Concert
Oct 11 :: Golden BC :: Whitetooth Brewery
Oct 12 :: Rossland BC - The Flying Steamshovel
Oct 13 :: Kelowna BC :: Kettle River Brewing (Breakout West)
Oct 14 :: Chilliwack BC :: Bozzini's
Oct 25 :: Lloydminster SK :: The Root
Oct 26 :: Saskatoon SK :: 134 Homemade Jam
Oct 27 :: Winnipeg MB :: Times Changed
Oct 28 :: Winnipeg MB :: The Stu Dome
Oct 29 :: Saskatoon SK :: The Bassment
Oct 30 - 31 :: Edmonton :: Empress Ale House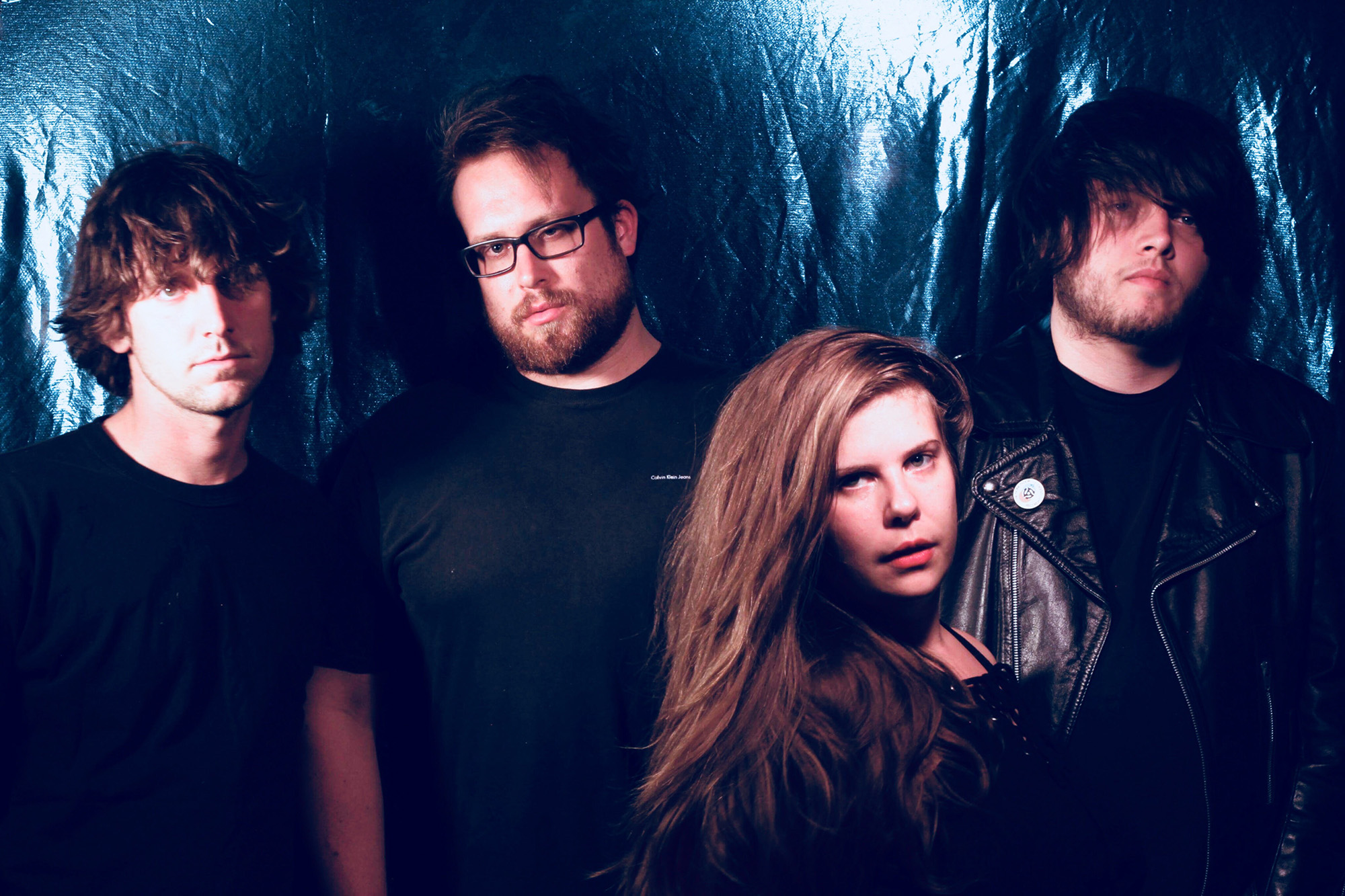 Hailing from Gabriola Island, out there in the Gulf where the Orcas roam and slay, Dead Soft is a four-piece band pairing playful, melody-driven rock 'n roll with high energy power-pop anthems. They're being heard farish and wider, and this new video for trippy punk banger "Down", the second official single from their forthcoming New Emotion EP out October 5 on Arts & Crafts, should up their profile.
The video was filmed on Gabriola Island, BC with a VHS camera, which resulted in some spacey, psychedelic vibes to match the mood of the song. "It was one of the most fun days of the entire summer," says bass player Keeley Rochon."I really love how it captures us in our element — eating, drinking, being merry, and acting like total freaks!"
Dead Soft vocalist/songwriter Nathaniel Epp says "Down" is about "the flukey and fickle nature of being, the lightness of existence, and the tragedy/comedy of everyday life."
The EP New Emotion features five catchy, earnest fuzzed-out rock songs that act as an empowering reminder that you are in control of your life, even when life feels out of control. The EP symbolizes renewal and growth.
"We chose this as the name for the EP due to the mysterious duality of the meaning," says Epp. "'New emotion' in and of itself sounds bright and new, but the lyric it stems from - 'Here comes the rain again / Falling on my head like a memory / Falling on my head like a new emotion' - evokes a sense of sadness and longing."
The theme of new beginnings aligns closely with changes in the band. Specifically, the recent additions of Alex Smith (drums) and Kyle Schick (guitarist) have allowed for a bigger sound, more hooky guitar leads, Beach Boys-like harmonies, and more strength and purpose.
Dead Soft On Tour
10/19 Bellingham, WA - The Shakedown
10/21 Fort Collins, CO - Surfside
10/24 Cleveland, OH - Beachland Tavern
10/25 Detroit, MI - DIME Underground
10/26 Chicago, IL - Cobra Lounge
10/27 Madison, WI - Freak Fest
10/28 Minneapolis, MN - 7th Street Entry
10/30 Winnipeg, MB - The Good Will
10/31 Saskatoon, SK - Amigo's Cantina
11/01 Edmonton, AB - Starlite Room - Temple
11/02 Calgary, AB - Commonwealth Bar & Stage
11/03 Vancouver, BC - Biltmore Cabaret
11/04 Victoria, BC - Lucky Bar
11/06 Seattle, WA - El Corazon - The Funhouse
11/07 Portland, OR - Holocene
11/09 San Francisco, CA - Hotel Utah
11/10 Los Angeles, CA - The Echo
11/11 Phoenix, AZ - The Rebel Lounge
11/13 Austin, TX - Barracuda
11/14 Dallas, TX - Three Links
11/15 New Orleans, LA - Santos
Singer/songwriter Kaia Kater draws on her diverse influences in Quebec, the Caribbean, and Appalachia, bringing them together to present an exciting musical direction. Out October 26 in partnershipwith acronym Records in Canada and Smithsonian Folkways Recordings world wide, debut album Grenades is available to pre-order today with all pre-orders receiving an instant download of the first single "New Colossus". The new live video for "New Colossus", a track which Rolling Stone says reaches "far beyond her roots as an old-time banjo picker and Appalachian-influenced folksinger, Kaia Kater uncovers a new sound with 'New Colossus'...The song is equal parts stoned mountain music and smart, atmospheric Americana, punctuated by a bright, double-timed chorus."
Known for her prowess as a songwriter and tradition bearer, Grenadian-Canadian artist Kater took a decidedly different direction for her new album, Grenades. What started out as a search to discover the roots of her identity became a physical and emotional exploration of history, in particular her paternal ancestry, and has led to bold new heights of imagination and creative expression.
Kaia grew up between two worlds: one her family's deep ties to the Canadian folk music scene; the other the years she spent soaking up Appalachian music in West Virginia. Her father grew up in Grenada, fleeing to Canada in 1986 as part of a student exchange program young speakers program, after the U.S. invasion. His voice can be heard recounting those events during the album's interludes — a way for Kaia to tie her present with his past, in order to understand our current global climate of war, unease, immigration, and displacement.
Grenades is the lore of lives recounted. As Kaia describes it in the album's liner notes: "It is my grandmother Myra's glory, it is my father Deno's struggle, it is my march from the past into the present. Concentric circles of song spin around, lurching the listener backwards into the cargo bed of a pick-up truck in the mountainous rainforests of Grenada on 13th March 1979. They pull you by the ear and plant you in the middle of helicopter gunfire during two months of terror in 1983. You are swept by the easterly wind and settled gently in the back row of a Boeing 737 at the exact moment when a young man decides to walk off a plane into the frozen Canadian winter. You sit cross-legged on the floor and listen to the words he speaks to me, his daughter, a quarter of a century later."
On Grenades, Kaia revisits the past in songs like "La Misère" and the title track looks to the future in "Poets Be Buried", and touches on the present in "Canyonland" and "New Colossus".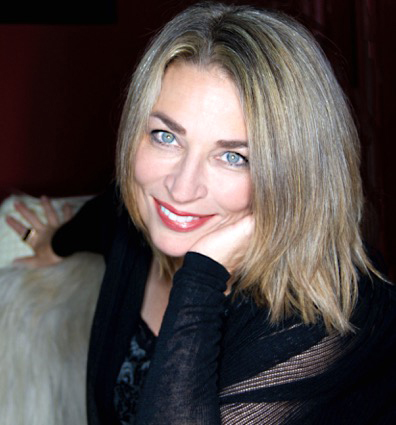 Born in Montreal, raised in Quebec and Manitoba, and now based in Toronto, Kaia studied Appalachian music in West Virginia and dove deep into old-time banjo music on her previous releases, including 2016's award-winning Nine Pin. For Grenades, she took a decidedly different direction, choosing to lean into a wider array of sounds and styles, in order to convey a wider array of emotions and topics, most notably her paternal ancestry.
To explore the varying facets of her sound, she partnered with producer Erin Costelo in Toronto to create a musical aesthetic that pulled from more than just the Appalachian influences of her past musical efforts. Artists like Aoife O'Donovan and Daniel Lanois figured prominently in the artistic vision.
"I play acoustic guitar on the record, and the title track doesn't even have banjo in it, so we knew it would be different right off the bat," Kater says. "We anchored a lot of the sound with guitar player Christine Bougie (Bahamas, Good Lovelies). I knew I wanted Christine on the record, and we built the sound from there."
It's a sound that starts in Grenada, moves through America, West Virginia, and travels into Quebec. It's the sound of an artist forging a new path into the future while holding her history close. Grenades tells stories of courage and uncertainty; it is an odyssey reflecting on the nature of personal identity, memory, family –— and how sometimes a person must travel across the world to find out where their home is.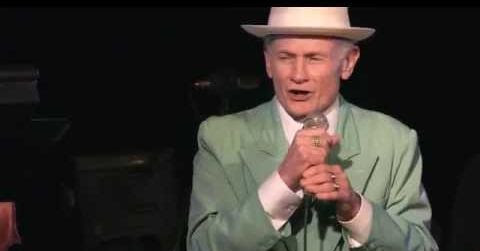 Kaia Kater On Tour
Oct 19 - Black Mountain, NC - LEAF Festival
Nov 1 - Frederick, MD - Weinberg Center For The Arts
Nov 2 - Baltimore, MD - Creative Alliance
Nov 3 - Arden, DE - Arden Gild Hall
Nov 14 - Lewisburg, PA - Weis Center For The Performing Arts
Nov 17 - Wakefield, QC - The Black Sheep Inn
Nov 20 - Toronto, ON - Rivoli
Nov 25 - Halifax, NS - The Carleton
Nov 30 - Albany, NY - Massry Center For The Arts
Dec 1 - Philadelphia, PA - Philadelphia Folksong Society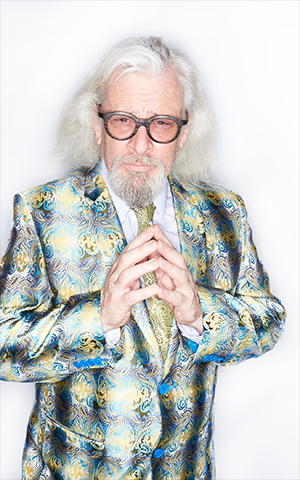 BITS'N'PIECES
Folks checking out the Orillia Jazz Festival Oct.13 should visit Apple Annie's to get acquainted with the vintage jazz/blues and oft quirky stylings of vocalist Linda Carone, accompanied by pianist Reuven Grajner, 12.30-2.30 pm.
The inimitable Jaymz Bee is back in town after buzzing Vegas and is hosting a Bee Salon Mon. Oct. 8 at 68 Broadview Ave. If you've not attended a Bee Salon, you're in for a kinetic and high flying treat. Guest of honour this time around is vocalist John Finley and he'll be augmented by a whole lotta other singers and musicians.
For more info, check Jaymz on Facebook.