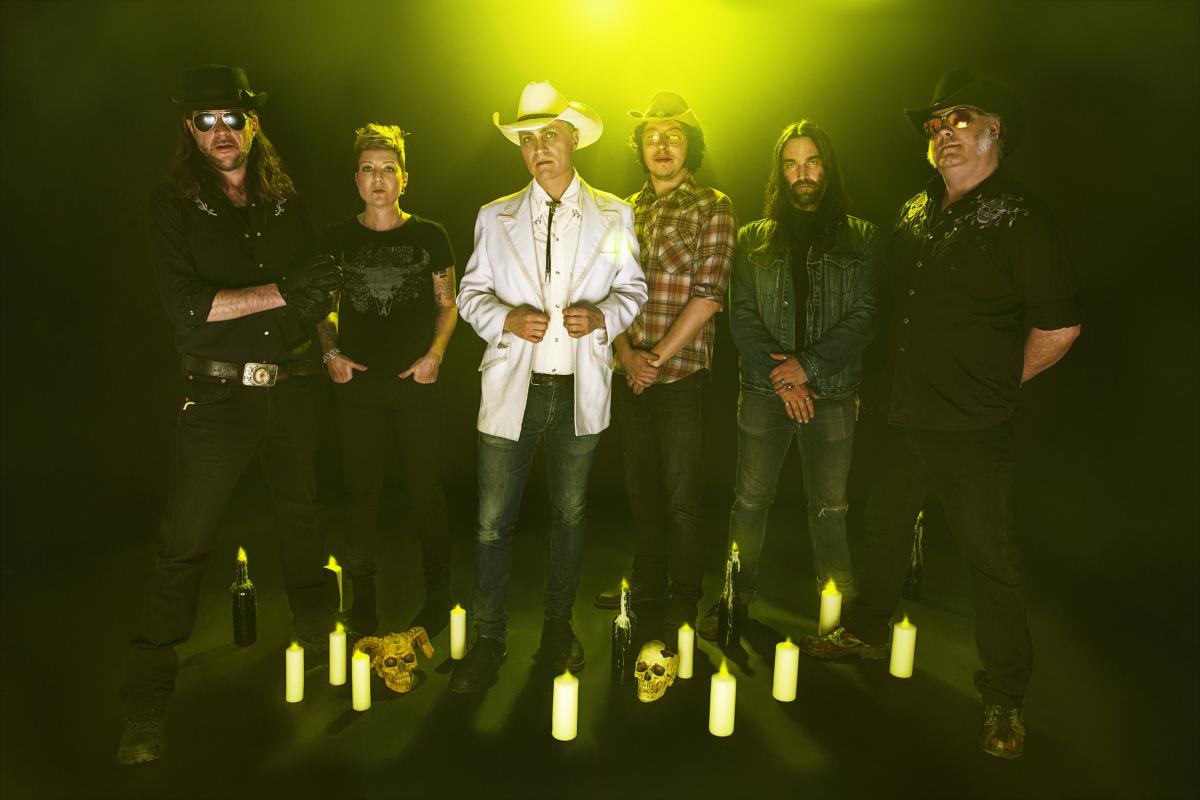 Fri Jun 14, 2019
They may not be legendary but sure ain't another like them on the scene. Durable and outrageous rock army White Cowbell Oklahoma mark their 20th year with the video 'Harder Come, Harder Fall' from the album "Seven Seas of Sleaze", which was released April 3, 2018. The trippy, high contrast video comes packed with groove and hints of whiskey-fueled southern rock n' roll that has just enough grease to slide into the ears and hearts of fans around the world. Which is kinda strange, given their appeal has mostly been seen as regional.
"Seven Seas of Sleaze" was released on the band's Slick Monkey label and has garnered attention from listeners far and wide and has shot the band to a position where they will be playing throughout Canada, Germany, and the Netherlands in the early summer of 2019. Fans of Deep Purple, ZZ Top, and Frank Zappa will find White Cowbell Oklahoma winning a place in their hearts with heart-warming raunch and crunchy, rough-edged rock.
Mixed in with the usual Southern fried rock, three guitar assaultand crawling king snake vocal appeal, there's some psyche rock and several near-anthemic joints thatshouldserve the band well thisfestival summer.
Watch 'Harder Come, Harder Fall' on YouTube: https://youtu.be/mDCWsZXenG4
WCO On Tour
June 13 - Toronto, ON - Bovine Sex Club (NXNE)
July 12 - Amsterdam, NL - Paradiso Amsterdam
July 13 - Asten, NL - Cafe 't Spektakel
July 14-16 - NL/DE TBA
July 17 - Nijmegen, NL - Vierdaagse Nijmegen (De Kaaij)
July 18 - Koln, DE - Sonic Ballroom
July 19 - Deventer, NL - De Hip
July 20 - Raalte, NL - Taveerne Tivoli
July 21 - Lichtenvoorde, NL - Zwarte Cross Festival
Music Video 'Into The Sun' - https://youtu.be/ZL8fyLmrXUU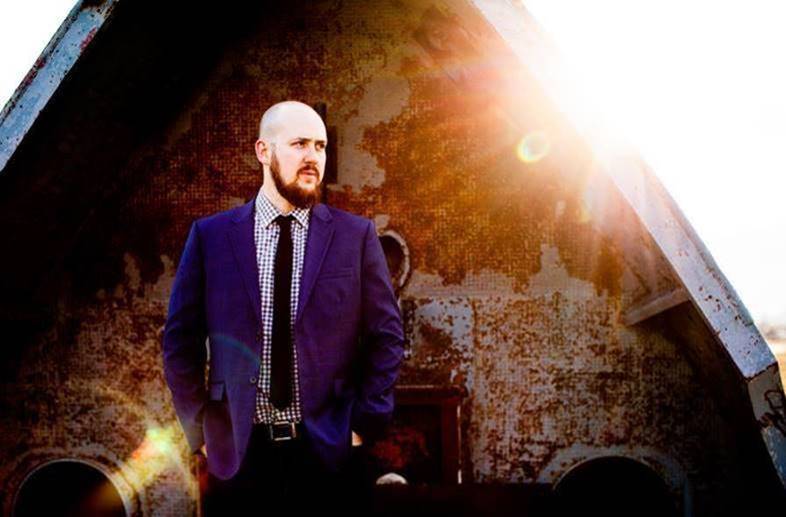 Another delightfully not of the mainstream act is one-man-band / loop-innovator Jean-Paul De Roover. He's just released new alt/folk album Love,his sixth to date – the first of two to-be-released this year, with sister album Loss, a more progressive rock venture due in the fall. The singer-songwriter folk album with an artful blend of pop and rock, is ten songs exploring the title theme, and the hills and valleys of a shared human experience. De Roover celebrates the new album with dates in Ontario and a full on Western tour. The album is available from the usual suspects.
Born (and now based) in Thunder Bay, ON, Jean-Paul De Roover was raised overseas in Africa, Asia and South America before moving back to Canada in 2001. This distinct upbringing has previously led him to create a post-pop style decidedly his own, blending ideas from rock, pop, a cappella and electronica. Known for his live looping with guitars and voice used as an instrument, this multi-instrumentalist expertly constructed his songs piece by piece before your eyes.
Moving in a bold, new direction and venturing more into the folk world, on his aptly titled Love – perhaps the most common theme of songwriters since time immemorial – he explores the subject widely and brings a fresh perspective to the eternal truths. An expert songwriter and compelling acoustic guitarist with a captivating, sonorous voice, De Roover continues to offer a strong sense of dynamics and arrangement.
Love was recorded and mixed at De Roover's own studio, Blueprints – one of the many life-changing experiences he's had in recent years alongside getting married, buying a house, and having a son, not to mention a ruptured ear drum while touring – and it was born out of the challenge to veer from the dark, melancholic songs he'd been writing, toward delving into positive lyrics that more accurately reflect his current life situation.
Family and relationships are vastly important to De Roover and the first few songs reveal that in spades. As befits an album called Love, "My Heart and My Head" begins with a pledge of eternal faith and belief, (basically De Roover's and wife Shannon Lepere's wedding vows), made all the more convincing by the classic melody and sweet-but-not-saccharine strings by award-winning violinist Raine Hamilton. In a word, beautiful. "I'd Do Anything" shows off De Roover's way with words. The opening couplet, "Yougave me a call down in Mexico/To tell me that we would soon be a trio," immediately sets the stage for the song of devotion to his wife and son that follows. Although he plays solidly acoustic folk-pop, here he plays with rich sonic textures, and the kind of pop-filtered, ska-style beats that The Police did so well. Also, dude rhymes "silence" with 'fire hydrant" – gotta love that. Anyone with a partner who's had to travel for a living (like, say, a touring musician) can relate to this song "I Can't Sleep," about the challenges of trying to get to sleep without that person's warm and familiar body beside you. The fact that it's a duet with his wife (both alternating and harmonizing in the vocals) drives the point home.
Featuring a violin solo by Adam Iredale-Gray of the Juno-nominated band Aerialists, "Let Me In" has a more political message about a physically poor but spiritually rich man's request for a little inclusion and support. It's a metaphor as well, of course: trying to open someone's heart, and ready to leave if that can't happen. The expansion in the last chorus to "let us in" turns it into a timely refugee anthem.
"Christmas Morning" is a pretty and delicate, instrumental that is one of the first De Roover based entirely around finger-picked acoustic guitar and a tune anyone would be happy to find under the tree.
On "Love Is," De Roover defines love, accurately, in its many different forms whether romantic, familial or just love for your fellow human. The glockenspiel in the verses and higher-register vocals in the chorus both add a light touch, and the brief-but-beefy guitar solo sends the song soaring.
Co-written with Jamie Smith of The Auditor General, "Salt Friendly" starts with a lovely round of finger-picking and asks the essential question, "What do we really know?" It features Smith as a vocalist as well, and plays on the idea of "taking it all with a grain of salt" while asking for "a grain of truth to trust." It also plays on the salt in our tears, "causing everything to rust." A clever and complex idea, simply expressed.
Still more love, this time more altruistic,"Ragged Angel" is a powerful and haunting tale of an encounter with a woman at a gig in a bar, listening to her story about running away from domestic violence with her two kids 30 years before. A mysterious man she saw on the bus while fleeing – and later connected with at their destination – like a saint or a Good Samaritan, gave her some of his deceased son's favourite foods, then completely vanished. Yet another form of love is that of our appreciation for the beauty of the world around us. "The Little Things" is meant to reaffirm that we should all take some more time to value the little nuances of life.
The closer "Give Me a Chance" leads us into the follow up album Loss, both thematically and musically as it showcases a much heavier percussive section, electric guitars and even harp. It also features the great line, "I'm running out of matches just to keep the spark alive." It's a heartfelt ballad about a long-time couple trying to keep their love alive after 20 years together. The staccato bursts in the instrumental break are effective at portraying the urgency of the situation.
Jean-Paul De Roover on Tour
June 13 | Le Garage | Winnipeg, MB
June 15 | Cambrian Players | Thunder Bay, ON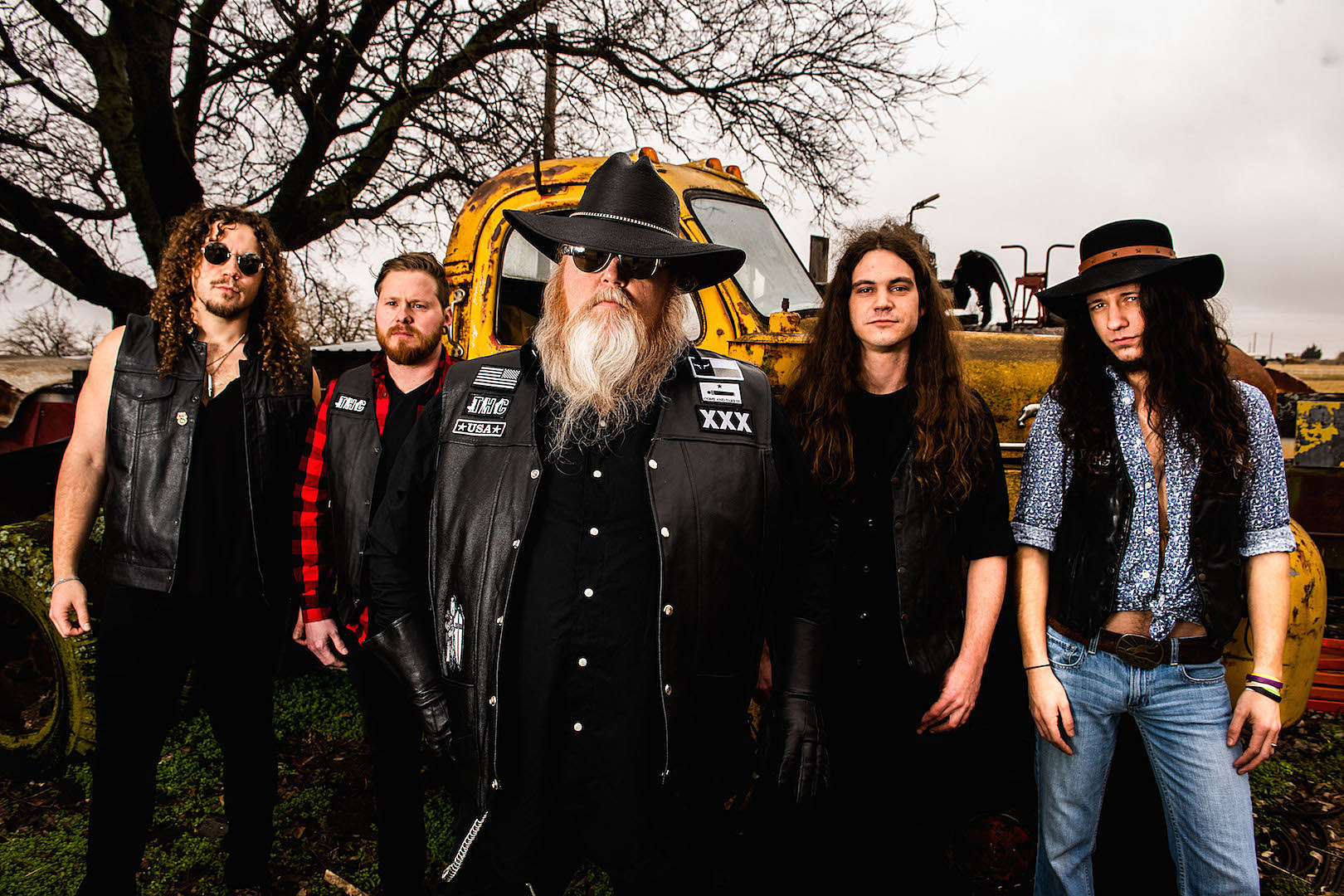 Badass rockers Texas Hippie Coalition has released a new music video for current single "Moonshine" exclusively via Revolver Magazine. Directed by veteran director Justin Reich (BLACK LABEL SOCIETY, EVERY TIME I DIE) this is the first music video we've seen from the group from their latest and just out LP High In The Saddle.
"I've always wanted to make a Quentin Tarantino type video, flashing forward & back," says frontman Big Dad Ritch. "Grainy and sexy like an old B movie. Grindhouse style. That's the direction we took with the video."
As heard on SiriusXM's Octane "Test Drive", "Moonshine" was the third most added at the BDS Mainstream Rock Indicator Chart last week. "Moonshine" oozes everything THC stands for and smells like. A true THC manifesto, if ever there was one: swampy grooves, Crüe type partying, and a Man in Black style saga.
Big Dad Ritch adds, "Some men refer to their lady as the light of their life, their sweet sunshine. Me being a man of the darkness, a lord of the night, I do all my dirty deeds under the moonlight. I call my sweet thang, my MOONSHINE."
Texas Hippie Coalition is out on the road right now on the aptly named "Haulin' Moonshine Tour" with roughly two weeks to go. High in the Saddle is a record full of unashamed, full-throttle ass kicking. It's the band's second pairing with producer Bob Marlette (Black Stone Cherry, Rob Zombie) and sixth album overall, on the heels of their #2 Billboard Heatseekers slab, Dark Side of Black.
Backyard barbeques, barroom brawls, tent revivals, and big rock festivals alike are suitable environments for the Red Dirt Metal of THC, a band with a sound so devilishly electrifying that they had to come up with a new genre to describe it.
BIG DAD RITCH captains this pirate ship of bikers, outlaws, troubadours, and hellraisers, welcoming all comers to the THC party with gregarious charisma and Southern charm. Across a half dozen albums, countless club gigs, and show-stealing performances at Rockstar Mayhem, THC has spread the good word of big riffs, big hooks, and wild times.
Ritch puts the band's evolution in Old West terms. "In the beginning, you're an outlaw looking for direction. You gotta get the best guys for the job behind you," he explains. "Now we know how to rob banks, how to rob stagecoaches, and how to rob trains."
"I'm just out to have fun, man," Ritch says with genuine modesty. "I never look at this as something I have to do. It's something I get to do. I just thank the Lord above that He has given me this talent that has allowed me to garner these wonderful things in life."
Texas Hippie Coalition on Tour
6/19 Austin, TX Dirty Dogg Saloon
6/20 Houston, TX Scout Bar
6/21 Dallas, TX GMBG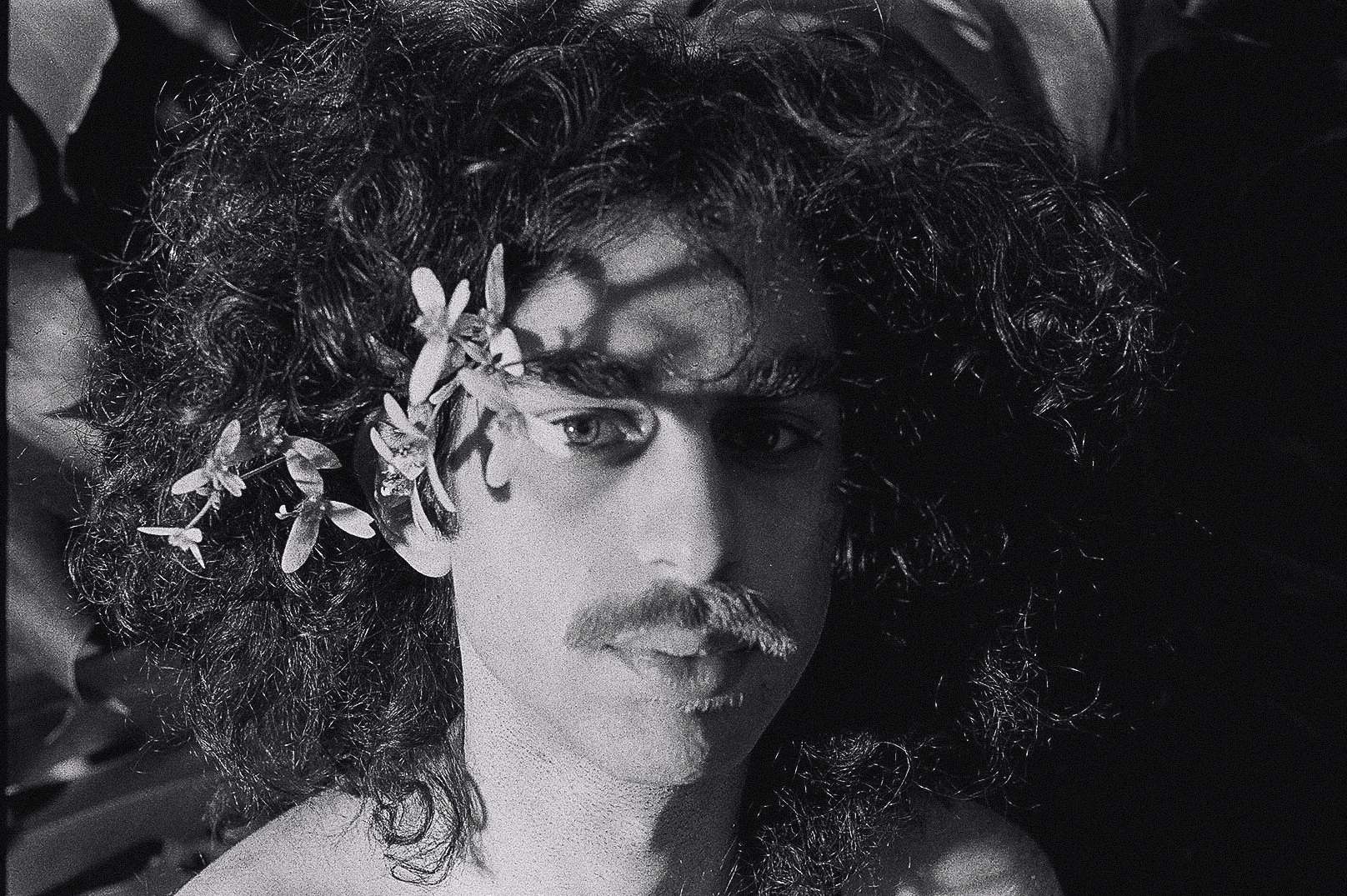 A thousand miles from all that is Grandeza, the brilliant debut solo album from São Paulo musician Sessa. It's now available in digital and vinyl formats via Boiled Records and RISCO. Sessa has long been a fixture of the American and Brazilian music scenes, known for his collaborations with Yonatan Gat and co-founding of acclaimed psych-rock group Garotas Suecas. Now, he shares the enchanting sensuality and singular beauty of his own musical vision. Grandeza points to new directions for Brazilian pop with a perfect balance of subtlety and euphoria that harmonizes its traditional and modern elements.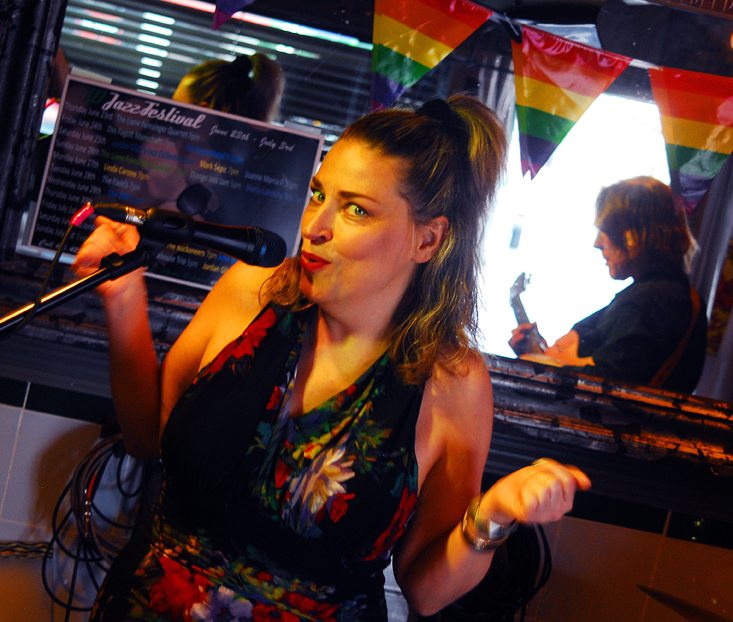 The album displays a deep, minimalist, almost insinuated use of the rich textures and rhythms that define the songwriting history of Brazil. Comparing it to his prior works, Afropop notes how Grandeza's gentleness enables the listener to "hear the breath of the players and the ambience of the rooms thesongs were recorded in"—all as it "retains that gritty, human touch that those visceral [earlier] albums allow."
"Grandeza is an album about the natural gesture of love and the softness of the human body," says Sessa. "It's also about my love for Brazilian music and its many shapes and colors. I like to think that it exists somewhere among the rituals that celebrate life. It's a reminder that amongst all the pain, music comes to reaffirm the beauty in living."
The album opens with instantaneous charm, as an unmistakable melody emerges through the shuffling acoustic guitar, tape hiss, and hand percussion of "Grandeza". Sessa exudes the gospel-mystic Brazilian love vibe that cloaks the record in its nocturnal sheen, blending romantic and melancholic tones over a simple, exultant samba-reggae chant. Sessa sings "My greatness / My singable greatness / Unpostponable heart / May you dream the perilous dream / Unpostponable heart / In the horizon of madness, May you beat numerously"This is more or less a direct translation.
Sessa on Tour
July 18 - Washington, DC - Eaton Hotel
July 24 - New York, NY - Brasil Summerfest @ National Sawdust
BITS'N'PIECES….vintage jazz vocalist Linda Carone teams up with virtuoso guitarist Kevin Barrett to play Free Times Café Thurs. Jun 20, 9 pm showtime. Carone digs deep for her material so you won't be hearing any jazz 'standards 'but you will be hearing some less familiar and head turning stuff ….rootsy singer/songwriter Kim Doolittle plays her last gig of the summer in Ontariobefore an extended tour/family affair on the East Coast. Show's at the Vernonville Community Centre, Vernonville, ONWed, June 26, 7 PM. Get out there and give Kimmie a nice sendoff and gas money….muchly anticipated Cabana Room Electric  Reunion starring Arlene Bishop, Steve Ellis, Steve Ranger, and Bob Vezpaziani (API), Tony Malone (Drastic Measures, Basketcase), Blair Packham (The Jitters), Dave Dysart (The Supreme Bagg Team), The Dave Howard Singers, Garage Baby, Fergus Hambleton (The Basics, The Sattalites), Gord Cumming (The Lawn, The Woods are Full of Cuckoos), Gordon Shawcross (Monkey Trial), and Mr! Mouray (Jaimie Vernon w/ Simon Bedford-James) happens Sunday June 16 at Hugh's Room Live….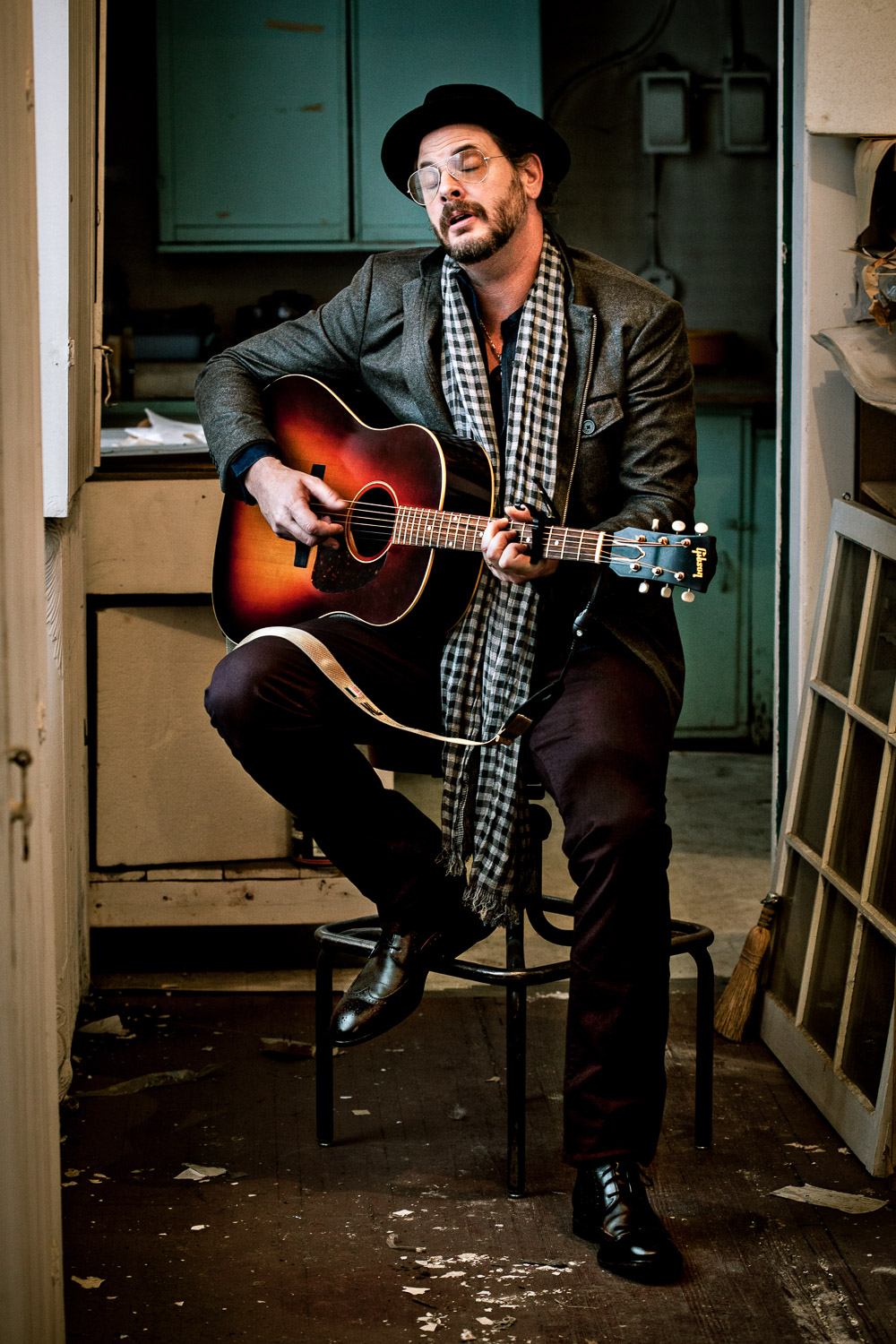 Bassist Gary Kendall and drummer Mike Fitzpatrick, best known as the hot rhythm section that drives the Downchild Blues Band, continues their Sunday afternoon residency at Alleycatz, North Toronto`s happening jazz and blues club.  Performing as Big Groove, the pair work weekly with a rotating roster of noteworthy local blues musicians.  June 16-Danny B & KevinHiggins,June 23-Samantha Martin & Curtis Chaffey,June 30-Emily Burgess & Jesse Whiteley….Rocky Mountain High is billed as an Evening of John Denver's music, not a celebration of the strain of weed with that name, although the two could probably be combined to pleasant effect. Happening one night only Jun.21, 7.30 pm, Roy Thomson Hall…. The music community-mindedJeff Cohen and Craig Laskey have yet again stepped up and offered the Horseshoeas venue for a benefit. It's for Allison Tizzard, wife of well-known bassist Ken Tizzard, who will be undergoing a stem cell bone marrow transplant. The show happens Wed. Jun.19 and features the stellar lineup of The Watchmen, Josh and Andy (Skydiggers), The Young Novelists, See Spot Run, Ken Tizzard, Julian Taylor, Lindy, Daniel Greaves, Holly McNarland and surprise guests.
Support live music y'all.