Fri Dec 18 2020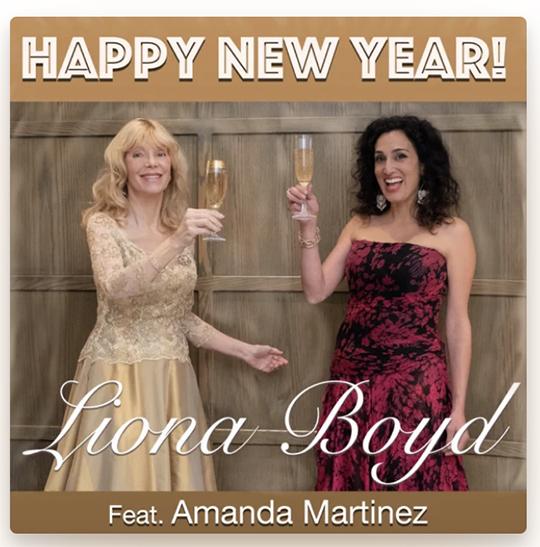 Multi-award winning and Gold- and Platinum-selling Canadian 'First Lady of the Classical Guitar' Liona Boyd — and her multi-talented friend, singer/songwriter Amanda Martinez — want to wish you a very special "Happy New Year" with this, their newest single — available now!
"It occurred to me many years ago that, apart from 'Auld Lang Syne,' there was no well-known celebratory song that welcomes in the new year while bidding farewell to the previous one," Boyd recalls. "Even then, 'Auld Lang Syne' is, in itself, a slow and nostalgic song that mostly looks backwards, so I decided to write an upbeat pop song with joyful lyrics that people could enjoy dancing to…
"Play this happy song, be sure to sing along and dance around, even if you're on your own," she continues. "I guarantee it will lift your spirits!
Enjoy "Happy New Year (feat. Amanda Martinez)" here: