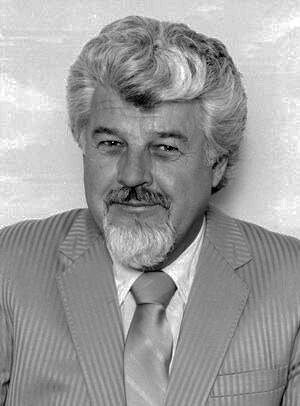 Fri Feb 26, 2016
There's a lot of talk going around that there aren't many good singers around these days, that there are not a lot of classic voices that will be remembered years from now. But after seeing some award shows and other performances of current artists doing hits from the past, I'm starting to think the problem isn't really the singers as much as the songs. In my opinion there were a lot better songs being written back in the day but you need somebody to find those songs and get them to the artists and producers and get them recorded. There was none better at this then Bob Montgomery, the best friend a song and songwriter ever had. Working out of Music Row in Nashville, Tennessee, Bob discovered and championed countless songs and their writers as well as writing classics of his own, "Back in Baby's Arms" for Patsy Cline and the huge crossover hit "Misty Blue".
Bob was quoted as saying he had written "Misty Blue" for Brenda Lee who passed on it, but it was a monster record for Dorothy Moore. It has been recorded by over 200 artists to date. Bob passed away in 2014 but his legacy will live forever and his road to Nashville is what shaped his love and knowledge of a hit a song.
Bob Montgomery was born in Lampasas, Texas, and raised in Lubbock, Texas where he attended  Junior High with Buddy Holly. They formed a group called "Buddy and Bob"which Montgomery described as  doing a lot of Flatt and Scruggs and bluegrass type music. Bob played guitar and Buddy played banjo and mandolin for a bit and they had a lot of tight  harmonies and  their own  radio show on KDAV in Lubbock.  This was thanks to  Pappy David Stone who  featured local talent every Sunday afternoon, and gave Buddy and Bob their  our own half hour radio show every week. Holly and  Montgomery co-wrote the Holly hits,  "Wishing," "Heartbeat" and "Love's Made a Fool of You" during their time together. He worked for a time at Norman Petty's studio in Clovis, New Mexico.
Bob moved to Nashville in 1959 and continued his writing, penning the Patsy Cline hit "Back In Baby's Arms" and in 1969 quit his "feed the family" job as a T.V repairman and , formed the House of Gold music publishing company with Bobby Goldsboro. Bob went on to produce Goldsboro's worldwide hit, "Honey," which topped the pop, country and adult contemporary charts for many weeks. House of Gold published such high-profile hits as Charlie Rich's "Behind Closed Doors" and  "Wind Beneath My Wings."For a period, Montgomery headed the artist & repertoire department for United Artists Records, where he found hits for Goldsboro, Del Reeves and Johnny Darrell, among others.. They sold their publishing company to Warner Bros in 1983.
After selling House of Gold, Montgomery worked with Tree Music and from there moved on to manage A&R for CBS Records, where he signed such future chart-topping acts as Joe Diffie.. Bob's daughter Echo gives us a unique perspective on the man, as a daughter and someone who worked for House of Gold "My Daddy raised me right. We listened to all kinds of music growing up. We just loved music, period. Dad's tastes and songwriting transcended genres: country rockabilly, R&B, pop, blues, alt indie, classic big ballads. He did it all. The labels didn't matter. Still don't. Labels only come with small minded people. The other thing that I learned from my Daddy was manners. When no one else in Nashville was still accepting unsolicited material, House of Gold did. Why? Because my Daddy believed in giving folks a shot. Many nights my husband, Kevin, who worked as a songplugger at House of Gold, and I took home big black garbage bags filled with cassette tapes. We listened to every single one of them. Why? Because those tapes were filled with dreams and somewhere on those tapes we might find gold."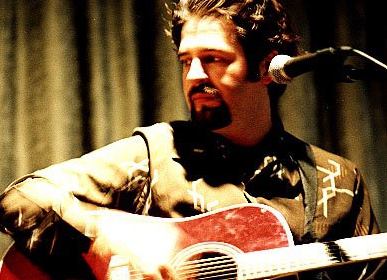 Bob's son Kevin Montgomery an excellent singer/songwriter himself was signed to A&M Records and recorded a duet version of his Dad's song "Wishing" with Mary Chapin Carpenter that Bob Montgomery produced and he also did a really cool version of " Back In Baby's Arms."
In Kevin's words: "My dad lived for the song. House of Gold Publishing is held by those who are there with great reverence. The writers and folks that experienced being mentored by my dad will tell you that after he sold House of Gold to Warner Brothers, there was never another publishing company like it on the Row. When a writer like Larry Henley of "Wind Beneath My Wings" fame would come in with a new song, he would play it for my dad, and if dad liked it he would go around the whole office and gather everyone in his office.and that included everyone from the other writers that happened to be in the building right down to the janitor. Everyone would come in and he would play the song, and rave about it being a smash. It motivated the other writers seeing dad get excited about a song, and it built the writer's confidence. He would then walk right down Music Row to a producer's office or the studio, and walk in with the song, and usually get it cut."
"I asked him once who the best songplugger was. He got a twinkle in his eye and said, "Hank Cochran." I asked him why, and he said, "cause he comes in and makes himself cry while you are playing his song." There was an art to song plugging, and not only was Hank an incredible songwriter, but he knew how to pitch a song!In my own opinion, Sadly, the era of the Nashville publisher/songplugger/songwriter is over in many respects. Publishers have turned into banks, and they feel like that when you walk into them. No music blaring from offices as in yesteryear. No life. Songpluggers email song files through to producers, no face to face. If a writer wants a cut on an artist's record, then they better work their way into a situation where they are writing with the artist. Sometimes that waters down the song. Nashville has changed and you can hear it in the music."
Sadly, Bob Montgomery passed away on December 4th, 2014 after returning to America from Australia where he had lived since 2005. Bob is survived by three children, Dee Dee, Echo and Kevin. Dee Dee Cooley also was involved in music, fronting several bands as a singer.
Today's music world sure could use another Bob Montgomery, someone with the passion and the ears to pick hits and the determination to get them cut. As Kevin Montgomery said "My dad dedicated his whole life to the "song", from the time he wrote his first song with Buddy Holly, right up until his run with pitching songs and having them cut by Tim McGraw".
Bob Montgomery really was "all about the song."