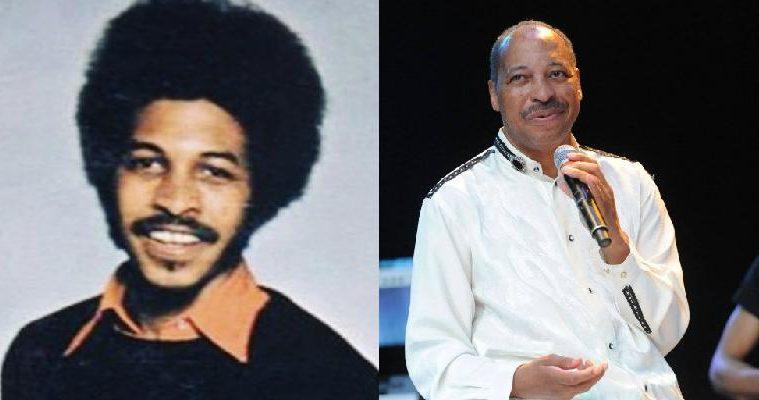 Fri Nov 03, 2017
Funk Legend of the hit song 'Boogie Nights' passed away on October 29, 2017, at the age of 68. The unconfirmed cause of death was a massive heart attack.
Keith Edward Wilder was a vocalist for the legendary funk band Heatwave. Formed in 1975 by Wilder's brother Johnnie Wilder, Jr., Heatwave hits included "Boogie Nights," "Always and Forever" and "The Groove Line."It was 40 years ago at this time that Heat Wave was climbing to #2 on the pop chart with this disco-dance smash.
In London during the mid-1970's Johnnie Wilder, Jr. and Rod Temperton (both who have passed away 2006 and 2016 respectively) with several other musicians including Keith came together and created music history. The group has changed musician members over the years. Napoleon Eugene Phillips, Elliot Levine, Keith Busey, Geno Myers, Nathan Watson, Ignatius Mason, Byron Byrd, Donavan Blackwood and my longtime friend ElWarren Weatherspoon (World-Class Drummer) affectionately known in the industry as "Spoon".
When I asked about Wilder's passing, Spoon would only tell me he had a "heavy heart". He is eternally grateful to Keith who recommended him to join the group as it's Drummer some 30 years ago. We all know their music including the mega-hits "Mind Blowing Decisions", "Star of the Story", "Ain't No Half-Steppin" and "Gangsters of the Groove". Keith's brother Johnnie co-lead singer and the founding member was tragically paralyzed from the neck down resulting from a car accident. Keith passed away in his sleep in 1979. Rod Temperton died of cancer in London in October of 2016.
Memorabilia from Heatwave is a part of the Funk Music Hall of Fame and Exhibition Center, which is set to open soon at 113 E. Third St. in downtown Dayton's Fire Block District.
Grammy-winning Dayton funk legend Keith Harrison of Faze-O and Dazz Band fame was a member of Heatwave during the band's last two albums. He has known Wilder and his family since their high school days. "Keith was a great person. He had a lot of charisma, a lot of laughter. Very pleasant at all time," Harrison said. "It's just so devastating. We had great times. That's what I try to remember while praying for his family, such a close-knit family." Jones said he is happy that his cousin's legacy will live on through his music. "I am at a loss for words. We are going to miss his voice," Jones said. "He had a great voice, but we can always put on a record and hear it."
Wilder's survivors include his mother Lucille; his wife, Linda; three brothers and four children.