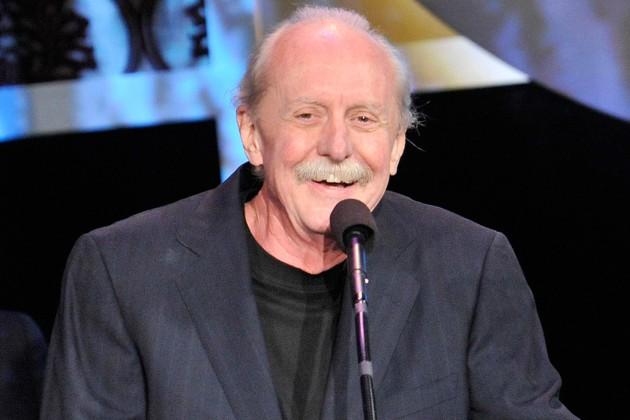 Fri Jun 16, 2017
Norris "Norro" Wilson, Nashville Songwiter Hall of Fame member  has passed away.. Wilson,the  co-writer of classic songs  like "The Grand Tour," "The Most Beautiful Girl" and "A Picture of Me (Without You)," died after several months of bad health at 79 years old.
During his long career Wilson his career was active in many different aspects of the music business as a performer, a songwriter, a song plugger, a publisher, an A&R rep and a producer,  working  with artists that included George Jones, Kenny Chesney, Charley Pride, Tammy Wynette and Reba McEntire.
Born on April 4, 1938, in Scottsville, Kentucky.  Wilson began performing in a barbershop quartet in high school. Going to  Western Kentucky State College after highschool he  joined the Southlanders Quartet,  that brought him to Nashville in 1957.
In 1970, as an artist, he was picked for Country Radio Seminar's inaugural "New Faces of Country Music." That year, his recording of "Do It to Someone You Love" which reached as high as # 20 , the highest-charting single of his singing career. He gave up recording entirely when he started thriving as a songwriter and music executive.
Charlie Rich's 1973 crossover hit with "The Most Beautiful Girl," written by Wilson, Billy Sherrill and Rory Bourke,  topped the country, pop and adult contemporary charts. Two years later, Wilson and Sherrill's "A Very Special Love Song", also recorded by Charlie Rich, was named Best Country Song at the Grammy Award.
While Wilson was  head of A&R at RCA Records, he signed singer Keith Whitley to the label and produced his EP "A Hard Act to Follow". He became CEO of Merit Music in 1987, and then started Norro Productions in 1990 after Merit was sold. He landed  Sammy Kershaw as a production client and he  and Buddy Cannon produced albums for artists like Jones and Chesney, and formed Bud Ro Productions in 1998.
Norro Wilson has  had a hand in writing 11 country hits, including George Jones' "The Grand Tour," "Never Been So Loved (In All My Life)" and "Night Games," both recorded by Charlie  Pride, and "He Loves Me All the Way" by Tammy  Wynette and over 20 Top 10 songs. He was inducted into the Nashville Songwriters Hall of Fame in 1996 and the Kentucky Music Hall of Fame in 2008.
Wilson is survived by daughter Christy and son David.