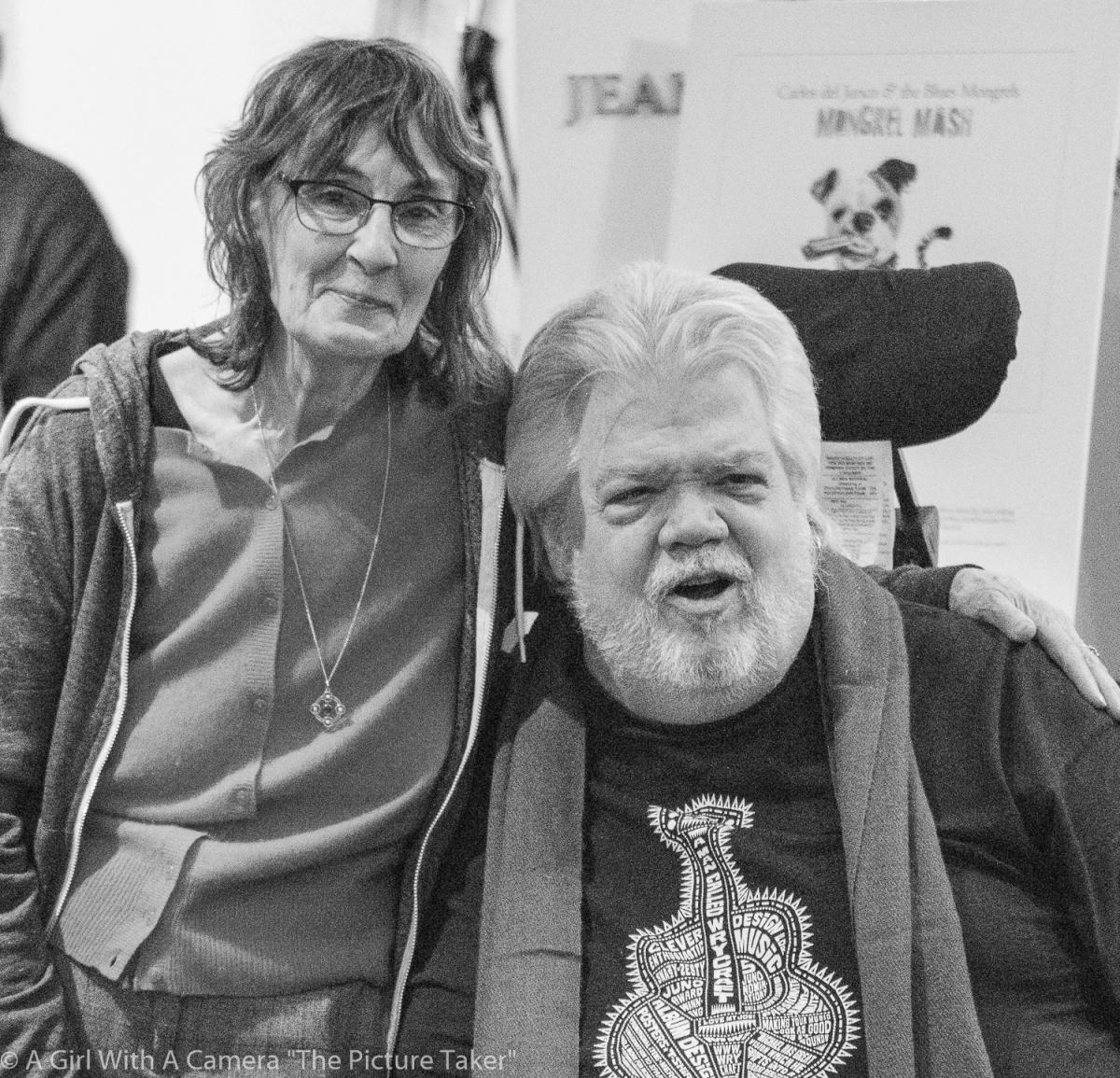 Fri Mar 09, 2018
Michael Wrycraft has truly been lovin' the music since….well…..always. He has been a stalwart supporter of Canadian musicians simply by being Wrycraft. Having produced almost 700 album and CD covers over the years, Wrycraft's distinctive designs stay true to the artist's music, his art paying homage to the musician's art. Every single cover is unique, even if he's produced multiple covers for the same artist. From Moe Kaufman and David Clayton Thomas to Jeff Healy and Bruce Cockburn, Wrycraft's art speaks to the music, not just what he hears but what he feels. You will never see the typical picture of a guitar-swinging musician on the front cover. In a 2017 interview with Jazz FM91 Wrycraft described his process, "I think the artists deserve much more on the outside of their album…..I talk with the artist but it's the music that speaks to me. So what I do is I immerse myself in the music and somehow, through a number of processes, visuals come out the other end."
For almost 20 years, Wrycraft has been living his passion. As he has stated so often, "I love my job!" and it shines through in his work. What begins in his brain works its way through his heart and starts his fingers dancing across the page. With one Juno award and five Juno nominations under his belt, Wrycraft can add emcee, curator, promoter, radio, lecturer and social gadabout to his long list of talents. His tribute events at Hughes Room Live are legendary.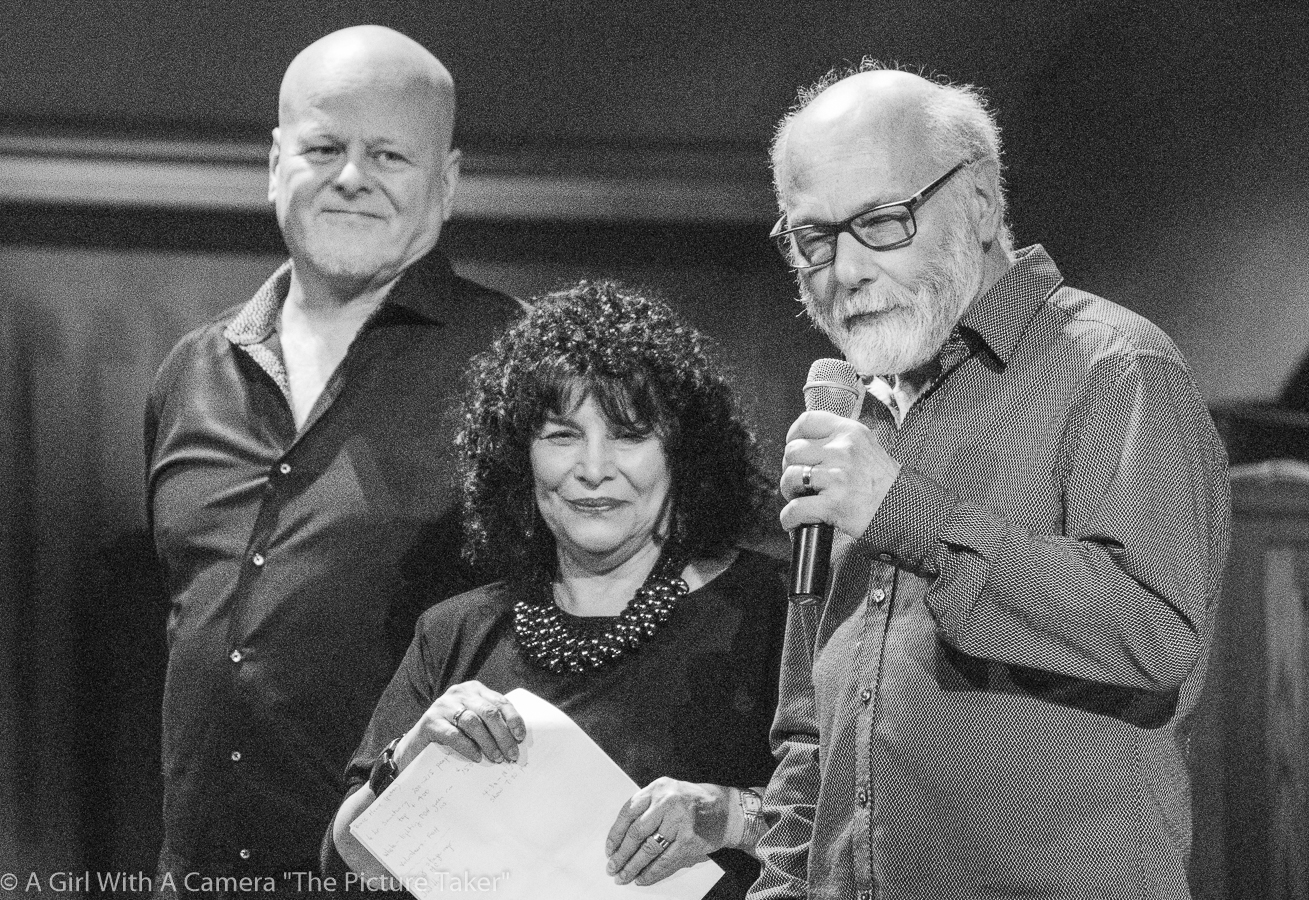 All of this came to an abrupt end last year. Diagnosed with diabetes in 1998, the disease (and as he has admitted a poorly chosen diet) began to affect his feet and he eventually required a wheelchair. Not long after, Wrycraft was diagnosed with osteomyelitis which required the amputation of both legs above the knee. However, throughout the long stints in various hospitals and rehab facilities, he remained upbeat and continued to work, producing four album designs, including one for Bruce Cockburn, from his hospital beds. He is now powering around Toronto in his 21st-century wheelchair. Although Wrycraft's frenetic social life is somewhat curtailed (winging his way back-and-forth across Canada is now off the table), he has accepted everything in stride with his sense of humour and love of life well intact.
On February 25, 2018, Trinity-St. Paul's became the perfect setting for a benefit concert held in Wrycraft's honour. I say 'honour' because although this was a benefit to help offset his ongoing medical expenses, this was also a huge Wrycraft love-in. From concept to concert, the care and dedication put into this event was evident and affection for the man of the hour (or two) was clearly written on the faces of both attendees and performers. Every artist who took the stage had a personal story to share about Wrycraft the person, Wrycraft the artist and Wrycraft the music lover, all told with respect, humour and admiration, their music simply an extension of the sentiment felt by everyone in the room.
Simply put it is, by far, one of the best concerts I have attended in a very long time. The performers, some of the cream of Canadian music, were a beautiful testament to how deeply and personally Wrycraft has touched their lives. The music was as diverse as the individual artists and everyone one of them requires mentioning. Jaymz Bee was the evening's emcee, with performances by Tom Wilson with Jesse O'Brien on piano and Gary Craig (the evening's drummer), Treasa Levasseur, Jaron Freeman-Fox (acrobatic violin solo), Katherine Wheatley with Wendell Ferguson, Richard Flohil (story time), David Woodhead (Peter Gabriel cover on ukulele), James Keelachan with David Woodhead on electric bass, Kevin Fox (an absolutely amazing cover of Prince's Strawberry Beret on cello), Carlos Del Junco (incredible solo harmonica and vocal effects), Chloe Charles with Neil Whitford, Jon Books and Alex Fraser, Celtic harpist Sharlene Wallace (simply gorgeous music), George Koller on stand-up bass, Tyra Jutai, Blair Packham, Russell deCarle, Steve Briggs and surprise guest Sarah Harmer. George Koller and Gary Craig the evening's "backing band". Canada has produced some of the finest musicians on this little ball of dirt and we the audience were extremely fortunate to hear some of them that night.
Kudos and congratulations to Judith Laskin, Grit Laskin and George Koller for corralling such a stellar cast and arranging this fantabulous event. To all of you who participated in whatever fashion, whether on stage or behind the scenes, you created magic.
Nothing stops A Man Called Wrycraft.