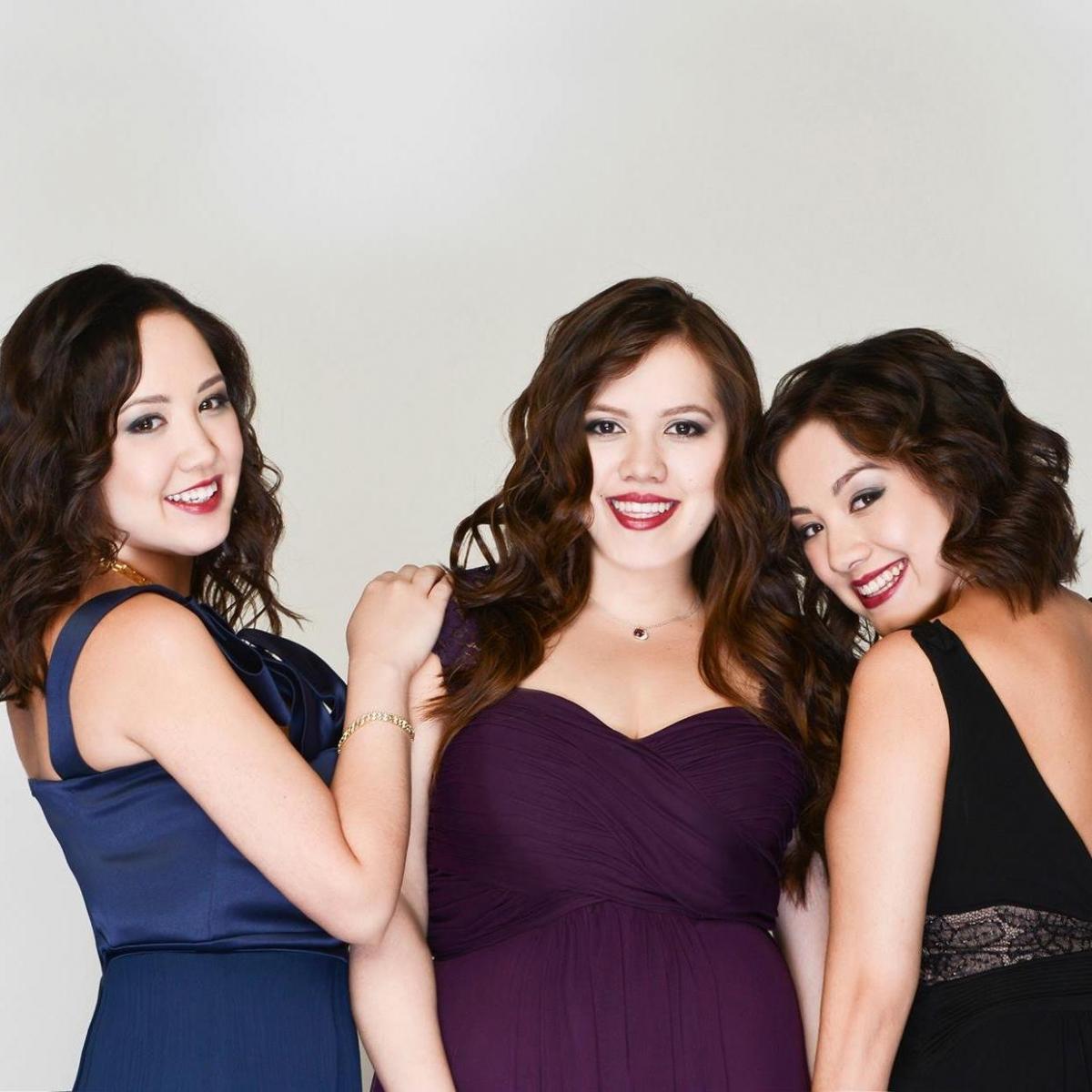 Fri Dec 02, 2016
Joined by four of the best: Dave Restivo (piano); Russ Boswell (bass); Nathan Hiltz, guitar & Ethan Ardelli (drums), the Sisters will give a performance to include songs from one of the most loved and well-known sister groups of all time, The Andrews Sisters.  Amanda, Alicia and Alanna will be singing their way through musical history from that iconic vocal trio.  In addition they have a programme that includes some seasonal/holiday music, some of their favourites from Timeless [their last album] and a couple of their own originals that'll be on the upcoming album.
The girls have been working hard and have delighted audiences in and around Toronto in addition to venturing further and further out into this amazing province.
Robin Munro, Executive Producer of Barrie's FESTIVENT World says, "Over the past few years I've had the opportunity and pleasure to present The Ault Sisters and this year The Barrie Jazz & Blues Festival commissioned the Sisters to present a "Giants of Jazz"concert based on The Andrews Sisters. ...they charmed and engaged the enthusiasm of a multi-generational crowd of music lovers."
We do hope you'll be able to join us at the gorgeous Sanderson Theatre (what an absolute jewel this venue is).
THE AULT SISTERS IN CONCERT @SANDERSON CENTRE
88 DALHOUSIE STREET, BRANTFORD • 1.800.2650710 or 519.758.8090
MONDAY, DECEMBER 12• DOORS 7:15/MUSIC 8PM • $30 GENERAL ADMSSION
Further information contact:
Jane Harbury  jane@harbury.ca