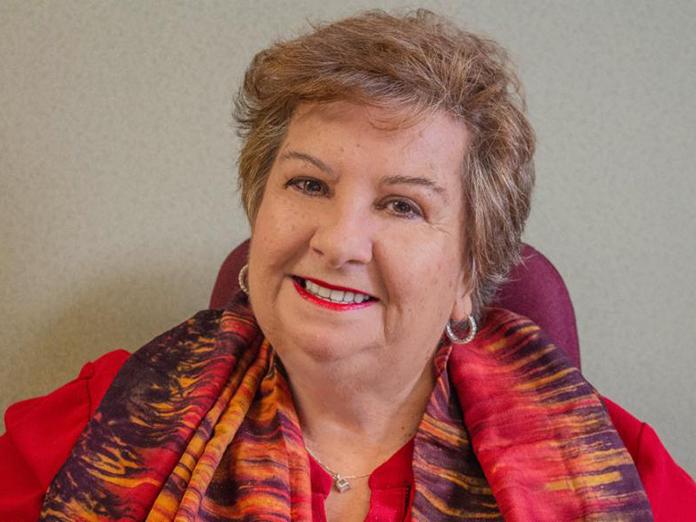 Fri May 10, 2019
Photo: Carmela Laurignano VP and Radio Group Manager at Evanov Radio Group
Carmela Laurignano, vice-president and Radio Group Manager at Evanov Radio Group (ERG), has been named as this year's winner of the 2019 Rosalie Award.
Handed out by the Radio Trailblazers, a volunteer organization celebrating and supporting women in radio, the Rosalie Award recognizes a Canadian woman each year whom has blazed new trails in radio.
Laurignano began her decades-long career in the broadcasting industry at CHIN Radio Toronto, serving as sales assistant, sales manager, and was later promoted to VP of Sales, Marketing and Promotions, becoming the first woman to hold a vice-president position with a Canadian ethnic broadcaster and one of the youngest vice-presidents in the Canadian radio industry at the time.
In 1993, she joined Evanov Radio Group as vice-president & Radio Group Manager where she's helped grow the company and fostered opportunities to acquire and launch new stations. When she first joined, ERG owned just one ethnic station, CIAO-AM Brampton and held an equity interest in CING-FM Burlington. ERG now has 19 stations across four provinces, serving major, medium and small markets in a wide variety of formats, including Specialty, Ethnic, Christian, Top 40, Adult Contemporary, Country and LBGTQ2+. Laurignano is part owner of four of those radio properties and serves on the ERG board of directors.
Outside of ERG, she serves as Secretary of the Canadian Association of Broadcasters Board of Directors, and has been involved in a wide range of broadcasting policy and regulatory work. She's a past recipient of the Canadian Women in Communications Leadership Excellence Award, Trailblazer category in 2011.
Laurignano received the award during Canadian Music Week at the Canadian Music and Broadcast Industry Awards Gala Dinner on Thursday, May 9 at Rebel Entertainment Complex.
The Rosalie Award is named in honour of Rosalie Trombley, renowned music director at Windsor-Detroit Top 40 powerhouse CKLW-AM "The Big 8", and the first-ever recipient of the Rosalie Award in 2005.
For more on Canadian Music Week visit www.cmw.net