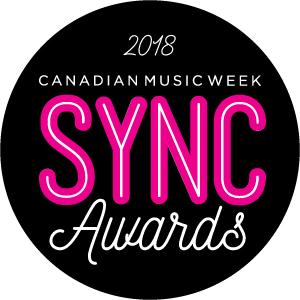 Fri Jul 07, 2017
Canadian Music Week has announced the launch of the 1st Annual CMW Sync Awards as part of the Global Creators Summit. The Sync Awards recognize the contribution that sync makes to the creative industries in Canada.
Nominees will include music supervisors, sync teams, publishers, record companies plus the worlds of broadcast and advertising. This event will honour the achievements of music in film, television, advertising and brands, video games and online media.
Submissions open in the fall of 2017 where each category has been selected to acknowledge the importance of music placement and the collective achievements of an individual artist.
The awards will be judged by a panel of industry professionals according to commercial and creative criteria.
The Sync Awards is created by Canadian Music Week in association with Sync Summit.
Canadian Music Week (or CMW) is an industry conference and music festival held annually over ten days in Toronto, Ontario, Canada. CMW began in 1981, and has grown to become one of Canada's largest and most influential media and music conferences. It draws top industry professionals to participate in a four-day program of activities.
Designed to stimulate the exchange of market intelligence, increase dialogue and provide networking opportunities, Canadian Music Week continues to present the ideal platform for more than 3,000 national and international delegates.
Venue: The Sheraton Centre Toronto Hotel | 123 Queen Street West, Toronto Date: Friday May 11, 2018
For More Information Visit: www.cmw.net