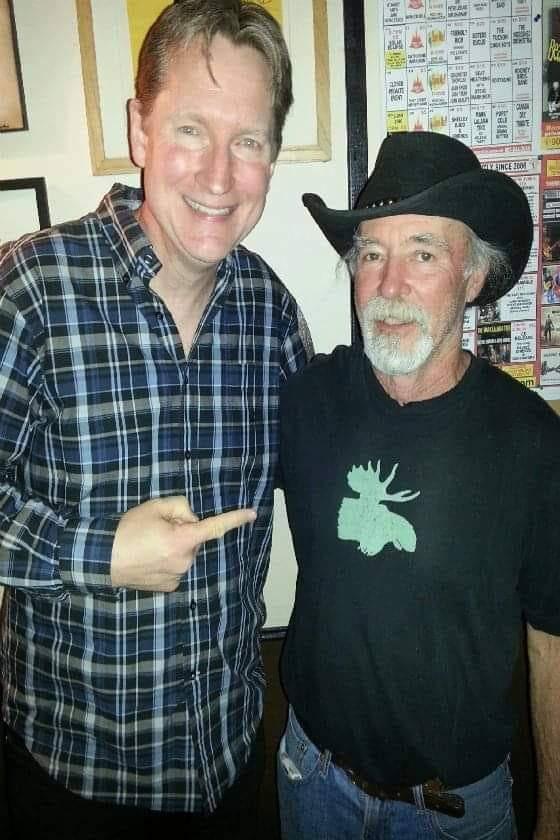 Fri Oct 16, 2020
Dave Woods has become an integral part of the country music scene in Canada in general and Ontario specifically over the last decade. From his podcast interviews to live stream shows to live events, Dave has provided both indie artists and major label acts a platform to get their music heard.  Dave's passion for country music and live music is matched only by restaurant and performance venue owner John Marlatt of The Moonshine Café in Oakville, Ontario.
So when you combine the two, Dave with his live shows and John with the venue, it's a perfect musical marriage. When Dave decide he wanted to feature singer/songwriters in the Nashville style of "in the round" or this case "in the row" he chose the name Stories Songs and Six Strings for the show and picked The Moonshine Café as the ideal location.
The Moonshine is an intimate venue with a capacity of 60 people with  a great sound system and excellent sight lines. The Moonshine mission statement says it all : "We support, encourage and promote artists by providing a welcoming venue for the accomplished performer, the beginner and those who are "somewhere in between" to perform or showcase their art in a comfortable atmosphere. We insist that performers are treated respectfully during performances. This essentially means being quiet during the show. We have worked hard to build a reputation as being one of the finest small venues in the country. We guard that reputation jealously."
During this pandemic and lockdown and re-opening and re-lockdown rollercoaster, live music venues have suffered and some have even closed but The Moonshine Café has found a way to keep going, barely at times, by staging events on their outdoor patio once it was deemed safe to do so. The performers played on the stage to a camera that sent a signal to a large screen visible to the socially distanced audience on the patio. I was fortunate enough to get to perform at one of these and it was a welcome opportunity to play to an audience.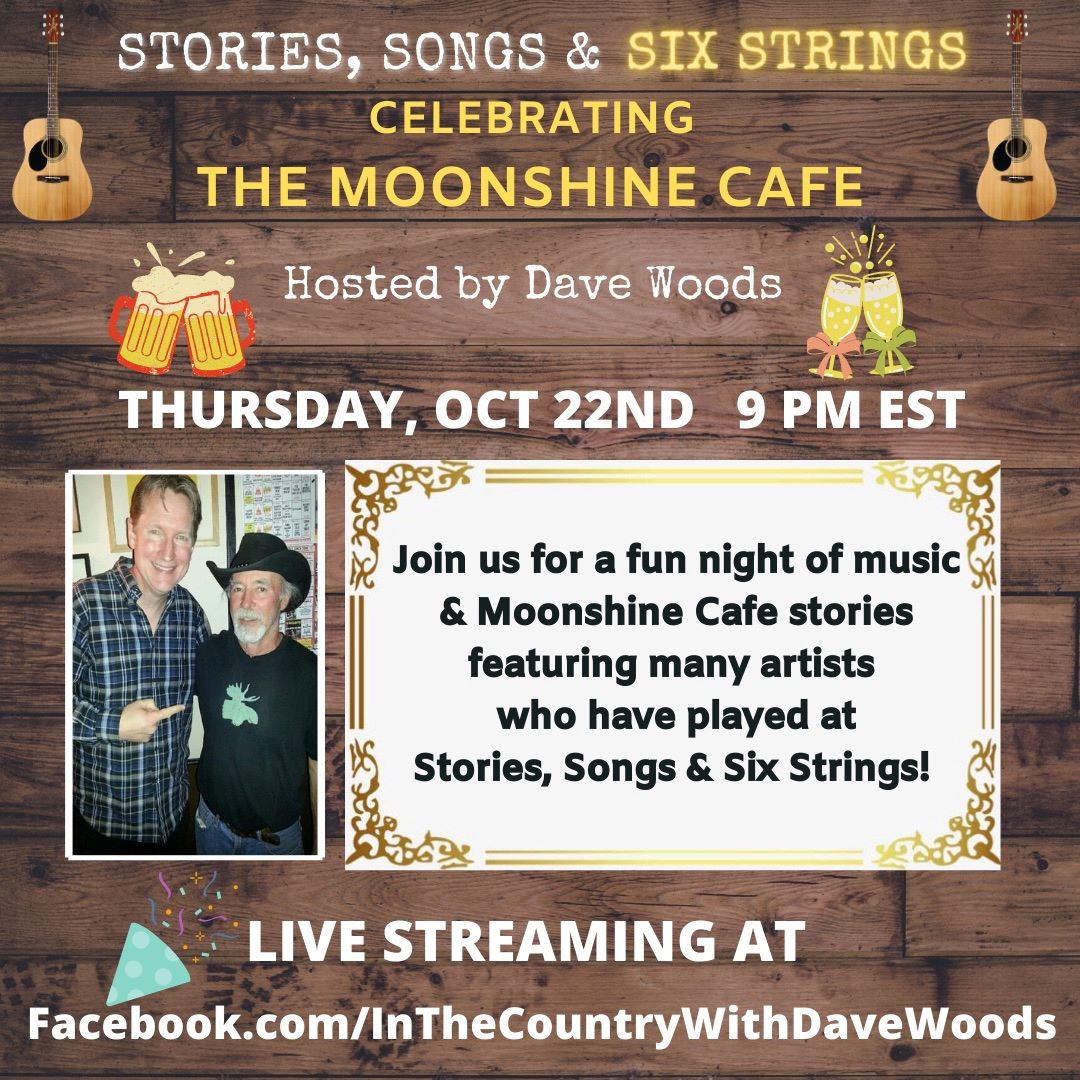 John was determined to do all he could to keep his venue up and running during these uncertain times. But of course he's not going to be able do this indefinitely. He can't generate enough income to make it viable and with winter approaching the patio will not be an option. Things will get back to normal eventually but until that time Dave Woods has organized a "friends of The Moonshine" event for October 22nd. 
The plan is for 10 or 12 artists, myself included, to do a remote and virtual Stories Songs and Six Strings from our homes and studios to be carried live and available at your leisure at a later date online. There will be  a donate option to aid of keeping the Moonshine Café open and running once this pandemic passes.
The artists to date confirmed are CMAO Rising Star winner Aaron Allen, Nicole Ray, Alessia Cohle, Rich Cloke , Brian John Harwood of Kansas Stone and yours truly, Don Graham. 
If you love live music and listening to great singer songwriters plying their trade, don't miss this event.
Stories, Songs & Six Strings
Celebrating the Moonshine Café
October 22, 2020 @ 9pm
Live Streaming: Facebook.com/In theCountryWithDaveWoods