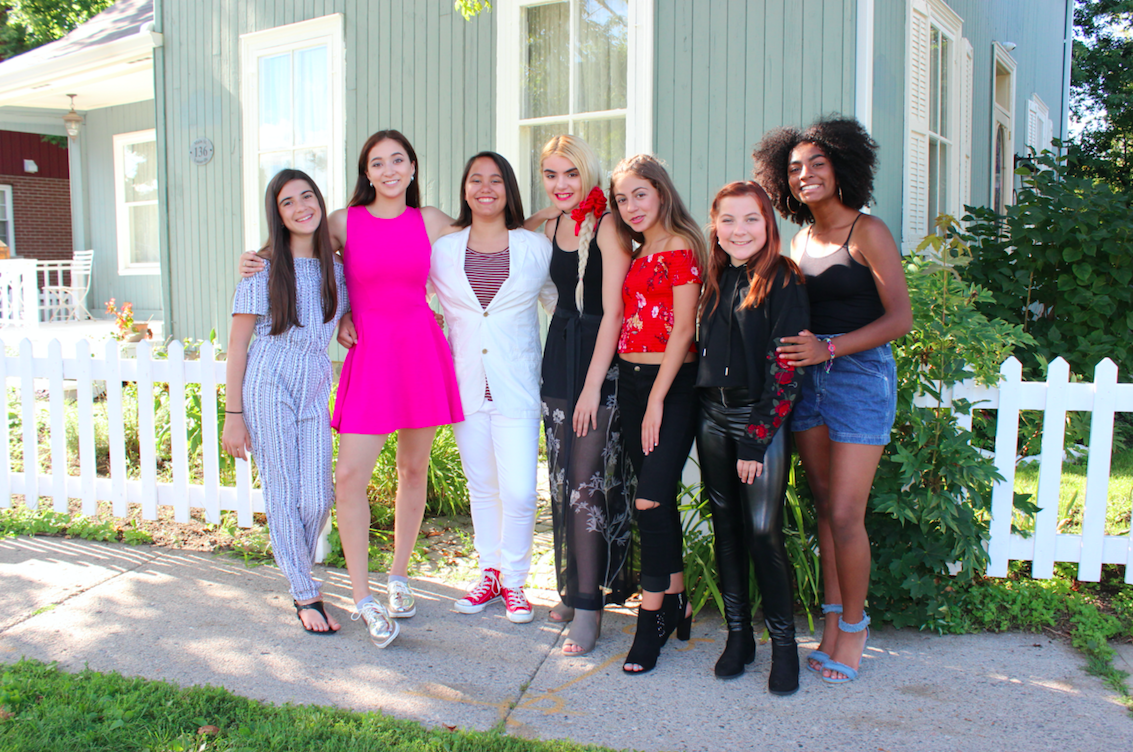 Fri Sep 21, 2018
"One amazing message: Empowering girls to become the best versions of themselves."
The girls stuck to their Canadian roots with the video for"Stronger Than Yesterday" (https://www.youtube.com/watch?v=UolYm0SnbH0). It was filmed in 6 different Ontario locations and the girls toldCeleb Secrets (http://celebsecrets.com/girl-pow-r-spreads-self-confidence-with-new-son…) exclusively; "Filming our music video was a very fun and amazing experience. We had multiple clothing changes, performed our choreography that we do when we are on tour, did a live performance where we played our instruments and sang, used this really cool white bridge that connects two parts of the city, and more!"
This summer the girls were thrilled to be able to shoot the music video for a soon-to-be-launched new song, "This is Us", at the famous Loretto School on the Niagara Escarpment above the great cataracts of Niagara Falls. In 1861, the Loretto Sisters transformed it into a convent and school for girls, and more recently in 1982, it became a retreat for youth and adults -- perfectly complementing Girl Pow-R's focus on girls and social causes.
Girl Pow-R are constantly aiming to release high energy tracks that will become an anthem to all the teens around the world who are pushing to rise above difficult life challenges they may be facing.
Member, Bella, told Girls' Life, "For me, the song "Krisi" addresses many of the real challenges girls encounter in daily life. Bullying, hurt, and sadness, and it tries to identify a path of empowerment in order to overcome these challenges." The group was excited to perform "Krisi" as part of their set on July 1st as part of the 2018 Niagara Falls Canada Day Celebration
The 2018 Niagara Music Awards
Sunday, September 30th @ 6:30 PM
Champaign Banquet Hall
294 Vine Street, St. Catharines, ON L2M 4T3
The members of Girl Pow-R originally joined forces in conjunction with International Women's Day in support of #BeBoldForChange. Each member has a unique mission to inspire teens and to support social causes with their music and positive messages, and they all have a separate charity that they feel strongly about. Girl Pow-R showcases their talent through not only singing, but dancing, instrument playing, and songwriting. This group of multi-talented girls have performed at over 95 shows since May of last year, and plan to continue on this route throughout 2018. Their memorable vocals and captivating performances have even earned Girl Pow-R a 2017 Toronto Independent Music Award Nomination for "Krisi".
Website (http://www.girl-pow-r.com)