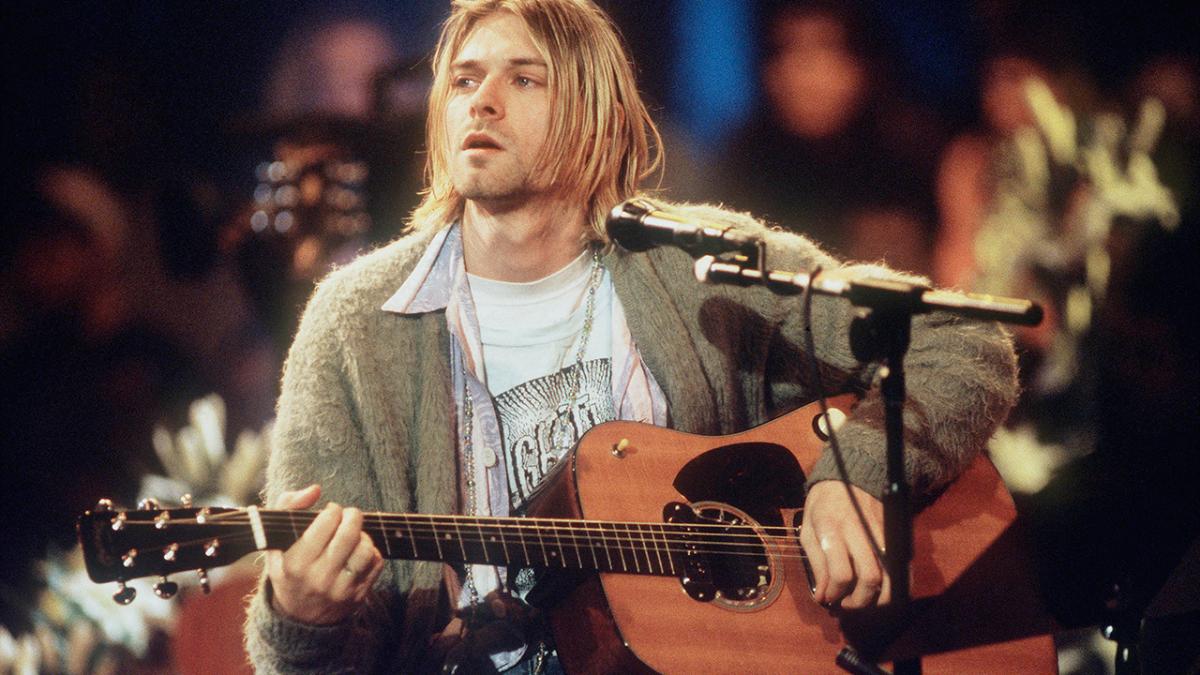 Fri Mar 15, 2019
Defined by the Oxford English Dictionary as a general term of disparagement for someone or something repugnant or odious, unpleasant or dull, "grunge" finds its way into music lingo by the 1960s to describe the unfavorably fuzzy or unclean sounds which might've otherwise undercut cheaply or poorly made records.
This etymology is forever changed in 1987 when Seattle record label Sub Pop introduces a catalogue of "ultra-loose grunge" locals including the likes of Soundgarden, Nirvana and Mudhoney, thus giving namesake to a region's budding sub-cultural movement that would soon thereafter sweep the globe up in its angst-ridden embrace. Three decades later, Morrison Hotel Gallery is pleased to reclaim the term once more with 'Grunge: Rise of A Generation', shining retrospective light on a teenage riot's coming-of-age at all three gallery locations that run from March 8th-March 31st, 2019.
The photographs are part of the Morrison Hotel Gallery's latest exhibit, Grunge: Rise of a Generation, which also features shots by Danny Clinch, Clay Patrick McBride, Karen Mason Blair, Henry Diltz, Frohman and more. Running from today through March 31st in New York, L.A. and Maui, the collection — curated by NYC gallery director Marcelle Murdock, L.A. gallery director Casey Fannin-Kaplan and L.A. sales manager Jamie Bucherer — features images of Nirvana, Pearl Jam, Soundgarden and other early-Nineties bands that helped popularize the Seattle Sound.
If you can't get to this exhibit Morrison's offers an online service. From mainstream artists to obscure punk rock bands, you'll find a wide variety of iconic fine art photography prints in our online portrait photography gallery. These vintage band photos and portrait prints capture ephemeral moments in music history including Freddie Mercury with Queen at Wembley Stadium and Bob Dylan at Woodstock. Our fine art photography prints also feature famous portraits of celebrities, cultural icons, star athletes and sports teams such as Marilyn Monroe, Steve Jobs, Andy Warhol, Hank Aaron of the Atlanta Braves and Mickey Mantle of the NY Yankees. 
These timeless photographic prints add a touch of class and style to any home or office. Each photography print for sale on our site is produced by the photographers themselves or their family estates and signed and/or officially stamped with certificates of authenticity included. We also offer customized photographic exhibitions for corporate offices, hotels, restaurants and retail establishments. If you have a specific request, Morrison Hotel Gallery offers a concierge search service to help you find exactly what you're looking for.
For more visit morrisonhotelgallery.com