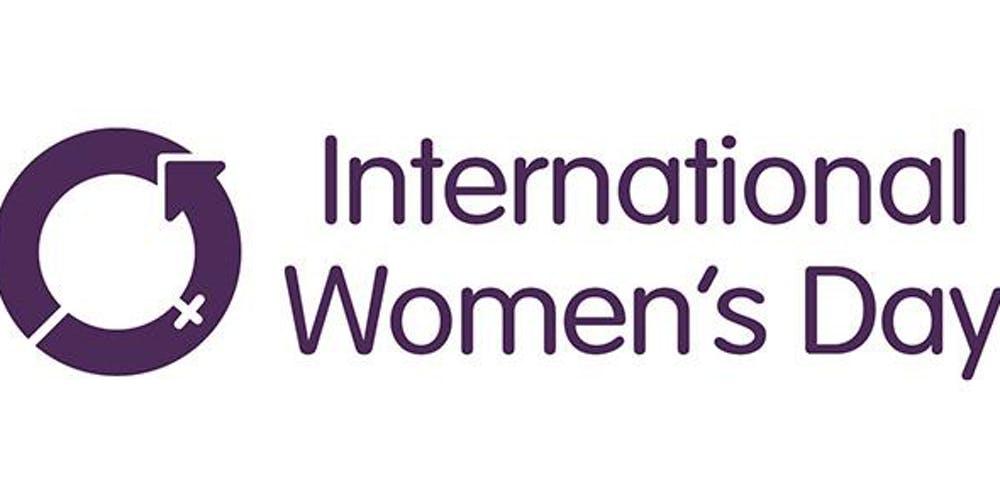 Fri Feb 22, 2019
Right now is a great and important time in history to do everything possible to help forge a more gender-balanced world. Women have come a long way, yet there's still more to be achieved.
International Women's Day is a global day celebrating the social, economic, cultural and political achievements of women. The day also marks a call to action for accelerating gender parity. As the world heads toward International Women's Day 2019, planning is underway by organizations across the globe to celebrate women's achievements and tenaciously challenge bias.
This year, Hugh's Room Live has invited five of our favourite female artists to showcase their outstanding contributions to the musical landscape of our country and the world at large. We're inviting everyone to participate in an evening of exceptional music and join a larger conversation about how each of us can help to accelerate the pursuit of gender parity. Artists confirmed for the evening include~Laila Biali, Eliana Cuevas, Miss Emily, Joni Nehrita and Suzie Vinnick. Read on to hear their amazing stories below.
Laila Biali: Award-winning Canadian singer-songwriter and pianist Laila Biali has toured with Chris Botti, Paula Cole, Suzanne Vega and Sting. She has headlined festivals and venues spanning five continents including Carnegie Hall. Her accolades include "SOCAN Composer of the Year" and "Keyboardist of the Year" at Canada's National Jazz Awards, a JUNO nomination for her studio recording Tracing Light, and a spot on DownBeat Magazine's "Best Albums of the Year" list for her follow-up Live in Concert. In 2015, Laila released her first album of entirely original music, House of Many Rooms – an indie-pop project featuring a star-studded lineup including the vocalist Lisa Fischer, who is featured in the Academy Award-winning documentary 20 Feet From Stardom. In September of 2017, Laila was brought on as the host for CBC Music's national radio show, Saturday Night Jazz. Her latest project, a self-titled album released in January of 2018, debuted at #1 on iTunes Canada and won Laila the top prize for Jazz in the Canadian Songwriting Competition. She was also just nominated for two 2019 JUNO Awards, both for "Vocal Jazz Album of the Year." And while Laila continues to earn high honours in the Jazz world, her unique genre-bending sound is what sets her apart as she "masterfully mixes jazz and pop, bringing virtuosity and unpredictability to songs that are concise and catchy." -Washington Post
Suzie Vinnick: Saskatoon native transplanted to the Niagara Region of Ontario, Suzie Vinnick is the proud owner of a gorgeous voice, prodigious guitar and bass chops, and an engagingly candid performance style. She has toured nationally with Stuart McLean's The Vinyl Café and the John McDermott Band and performed for Canadian Peacekeepers in Bosnia and the Persian Gulf. She was also the voice of Tim Horton's for 5 years. Her career has seen triumph after triumph. Among her most recent successes: being nominated for a 2018 Canadian Folk Music Award for Producer of the Year with her co-producer, Mark Lalama. Suzie achieved finalist status in the Solo/Duo Category at the 2013 International Blues Challenge in Memphis, TN; received the 2012 CBC Saturday Night Blues Great Canadian Blues Award and the 2012 Sirius XM Canada Blues Artist of the Year. Suzie has won 10 Maple Blues Awards (she has been nominated for 22 so far!), won the 2011 Canadian Folk Music Award for Contemporary Vocalist of the Year and is a three-time Juno Nominee.
Miss Emily: Her music spans genres, crosses barriers and creates bridges. Her voice soars to emotional heights and reaches down into the grittiness of the soul. Her performances are foot-stomping, heart-wrenching adventures in rhythm, blues, jazz and rock and roll. For 15 years Miss Emily has captivated listeners across Canada, the US and the United Kingdom with her unique combination of passion and talent.
Joni Nehrita: Toronto born Jamaican-Canadian soul/jazz/world artist Joni NehRita is not easily forgotten after seeing her live. A staple on the music scene in Guelph/Kitchener-Waterloo, she has cemented her place among the region's best-loved singer/songwriters. Her third album, Bloom released early 2016 has been well received by The CBC & UK's Solar Radio. It showcases her best writing to date, delivering well-crafted funk, reggae & jazz-tinged pop tunes that groove hard. Much of her music hearkens back to a time when soul & R&B made you dance while also serving up social commentary and a call for change. In 2016 NehRita received commercial airplay of her single "Merry Christmas". With thanks from The Region of Waterloo Arts Fund, her new project, Love & Protest, will drop early 2019.
Eliana Cuevas: The award-winning singer/songwriter has been based in Toronto for over a decade, but she drew inspiration from her homeland for this, her fifth record, recently released on ALMA Records. Eliana explains that "Venezuelan music is very rich and I wanted to showcase some of the wealth my country has to offer. I was keen to feature traditional Afro-Venezuelan rhythms and mix those in with what I do here in Canada." Cuevas was able to discover and record some of the finest percussionists in that country, and their contributions mesh seamlessly with those of her A-list Canadian accompanists. Their work is framed within her eloquent original compositions, while Eliana's fluent and pure vocals complete a sound that is both timeless and freshly contemporary.
INTERNATIONAL WOMEN'S DAY @ HUGH'S ROOM LIVE
FRIDAY, MARCH 8 • MUSIC 8:30PM • $20 adv/$25 door (excludes taxes & fees)
2261 DUNDAS STREET WEST, TORONTO • 416.533.LIVE (5483) • hughsroomlive.com
For more information about IWD 2019, please visit https://www.internationalwomensday.com/IWD2019.