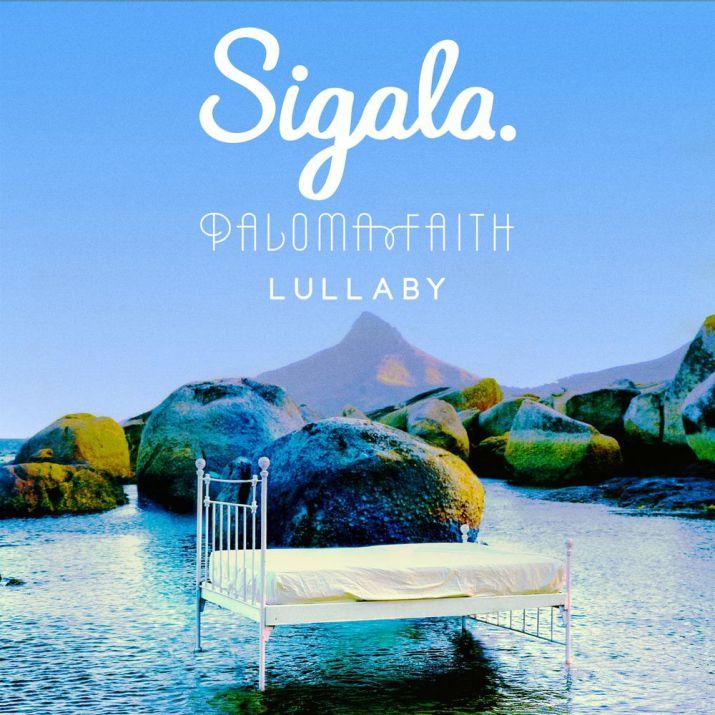 Fri Feb 23, 2018
Adding to his accolade of smash singles, British DJ, Producer and songwriter, Sigala teams up with Brit Award winner, Paloma Faith, to kick-start 2018 with their collaborative track, Lullaby, released on February 23, 2018, via Ministry of Sound.
2017 was an incredible year for both artists - DJ and Producer, Bruce Fielder, AKA Sigala, remains one of the UK's most respected and influential electronic music producers, who isn't shy of collaborating with a diverse range of both emerging and established talent to create worldwide, dance-floor smashes. Previous guest vocalists on singles such as Ain't Giving Up, Give Me Your Love and Came Here For Love include Craig David, John Newman and Ella Eyre.
On Lullaby, Sigala explains: "This was a track I initially wrote a while ago and I loved it immediately but knew I needed to find the right person to collaborate on it with. I love to find unique voices, so it was a perfect match when Paloma got involved! I'm so excited to release this one, and it's a great track to preview the sound of my upcoming album".
With 6 platinum singles, 8 million worldwide sales and over 800 million Spotify streams under his belt, Sigala has spent the last 12 months performing in front of some of his biggest audiences to date. Returning with Lullaby, he continues to prove that he's impossible to pigeon-hole, turning his creative hand to multiple genres whilst maintaining his familiar, signature sound.
Since he unleashed his debut #1 single, Easy Love, to the world, Sigala has dominated the UK dance scene, showcasing his skills not only as a producer but also as a songwriter who consciously showcases versatile sides to his musicality. This isn't the case of DJ-turned-artist, but rather an artist who makes songs first, DJs later. "I listen to the radio so I like to keep my ear to the ground, but at the same time I don't want to copy myself or recycle the same sound," he says. "I want to show that I can do different things. I want the album to show different sides to me."
A brilliant mix of contradictions, Sigala, is the tech-obsessed muso who also enjoys rally driving and is a jazz-trained pianist. More importantly, he's the humble lad from Norfolk who's controlling the future of pop-lead dance music one banger at a time. Get ready; things are only just getting started!
For more visit www.sigalamusic.com