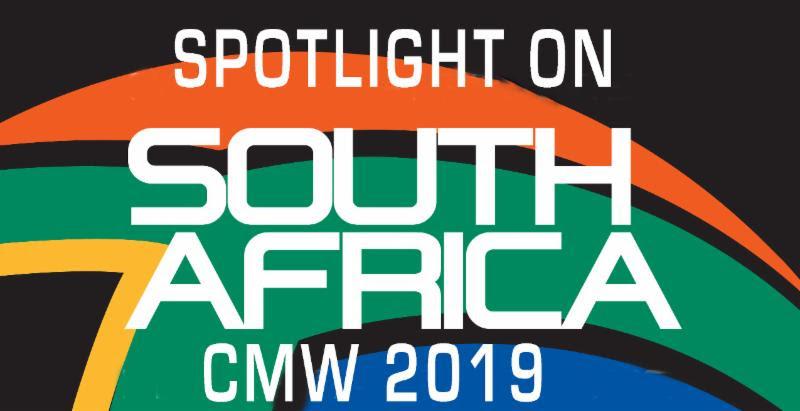 Fri Mar 29, 2019
Canadian Music Week 2019 is shining a Spotlight on South Africa, in celebration of 25 years of democracy. Lauded for its peaceful transition from apartheid under the astute leadership of revered political prisoner and former president Nelson Mandela, South Africa stands out as a beacon of hope and democracy to the rest of the world. The country is now under the rule of Mandela's political party, the African National Congress, since 1994. With a population of 54.8 million people, South Africa has the 27th highest population in the world, in an area of 470,900 mi². To put this in context, it is about eight times smaller than the USA.
South Africa. It boasts the second largest economy in Africa and is ranked by the World Bank as one of the most industrialized countries in Africa, is a prime destination for Canadian goods and services, In 2017, exports from Canada into South Africa totalled $917 million, according to the High Commission of Canada in South Africa.
According to The International Federation of the Phonographic Industry (IFPI), the voice of the recording industry worldwide, South Africa is the 31st-largest market for recorded music, with an industry employing more than 20,000 people. Local music accounts for a third of all the music bought by South Africans. Gospel is the biggest selling genre in the country, with gospel artists having a large circuit of churches and church events to play at. Township jazz and blues, especially the kwela music of the '40s and '50s, are being redefined, while the country has a rich choral tradition and pop and rock musicians have made their mark internationally. Even techno-rave and house music have found its own variations in local culture. Kwaito and hip-hop are very popular, combining elements of rap, reggae and other musical styles into a distinctly South African style.
The Canadian Association for the Advancement of Music and the Arts (CAAMA) in association with Canadian Music Week, will welcome its first-ever official incoming mission from South Africa to meet with the Canadian industry and CMW delegates
It is a growth market. Streaming revenues saw a phenomenal increase of 89% in 2017. Video streaming was also up 24% year over year. Worldwide, it also ranks #35 for Digital, #25 for Physical, #34 for Performing Rights and #26 for Synchronization Rights.
Companies confirmed thus far include: Active Music Publishing (Pty) Ltd., Composers, Authors & Publishers Association CAPASSO), Content Connect Africa, The David Gresham Entertainment Group, espAfrika, Gallo Music, IMEXSA (The Independent Music Exporters South Africa), Matchbox Live, Moshito Music Conference & Exhibition, Music Exchange, OppiKoppi Festival, - LekkerLand Carnival, Sheer Music Publishing, SJN Agency, Southern African Music Rights Organisation (SAMRO), Swipe iX, We Are Live Events.
Download the comprehensive 'Market Access Guide' to South Africa - to advance the Spotlight and help you get up to speed on entry points for the South African music market - DOWNLOAD THE MARKET ACCESS GUIDE TO SOUTH AFRICA.
To get the latest on who is attending and for more information, go here: