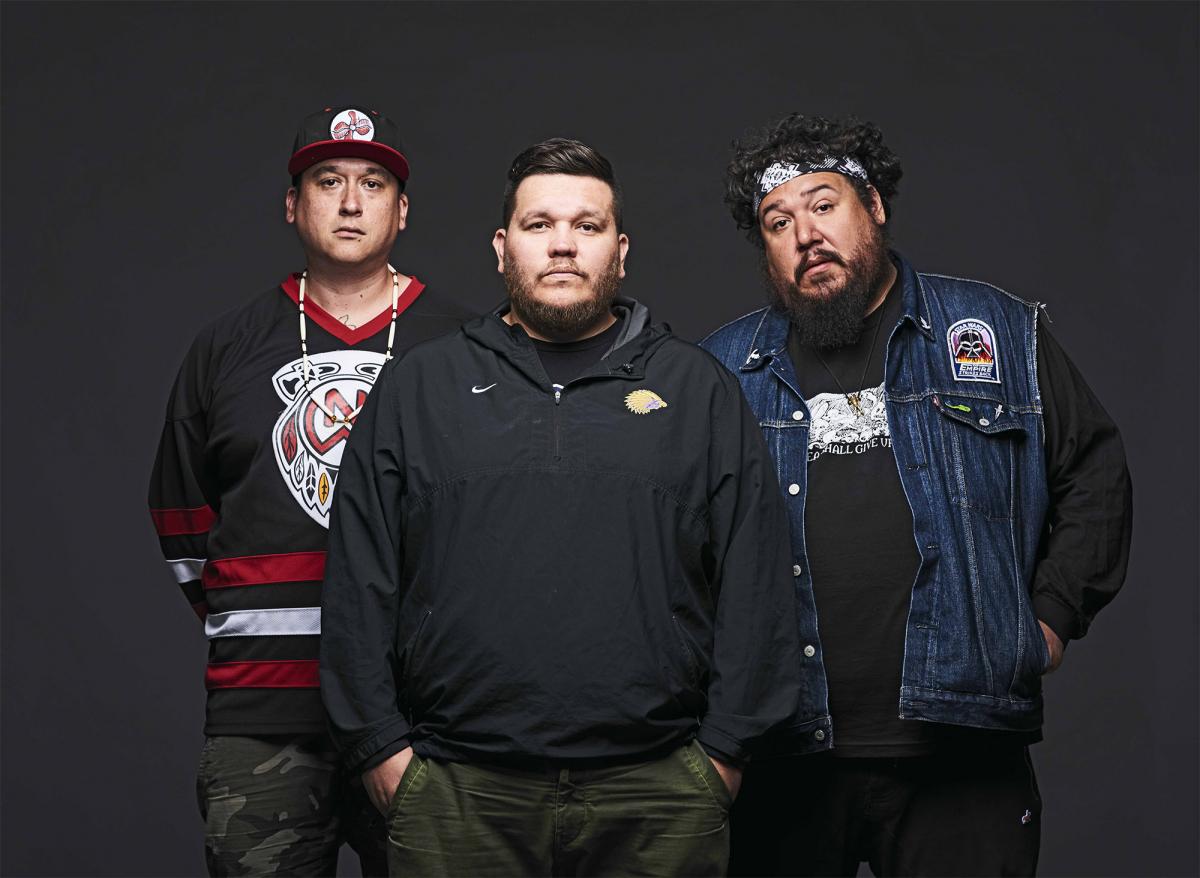 Fri Sep 01, 2017
On August 31, 2017, A Tribe Called Red released the captivating360° virtual reality music video for their single, Indian City. 
"With the goal of looking forward to where technology, creativity and arts is moving to in Canada, SESQUI brought together artists from across disciplines and geographies to create a suite of immersive filmmaking stories, included on a free-for-download Virtual Reality app called MERIDIAN," comments Andrea Stewart, Executive Producer, SESQUI. "We were elated and honoured to have been able to collaborate with the innovative DJ crew & producers of A Tribe Called Red to bring to life Indian City in interactive VR and plunge viewers into a world of music and dance they help to mix."
The concept of the video was developed during a conversation between Nyla Innuksuk and Tribe's Bear Witness, while Nyla was visiting the group in Toronto. They filmed on location at the Fort York National Historic Site and were able to film two videos in one day; the 2D version was shot in between takes with the 360 camera.
The footage – which was shot on 10 different cameras – was sent to Pinnguaq, a technology startup born and based out of Pangnirtung, Nunavut, where a "stitcher" went through all of the files and stitched them together to make them look seamlessly as one. The stitched footage was then sent to Nyla Innuksuk at NKSK Productions, where she helped complete the video and sound mix.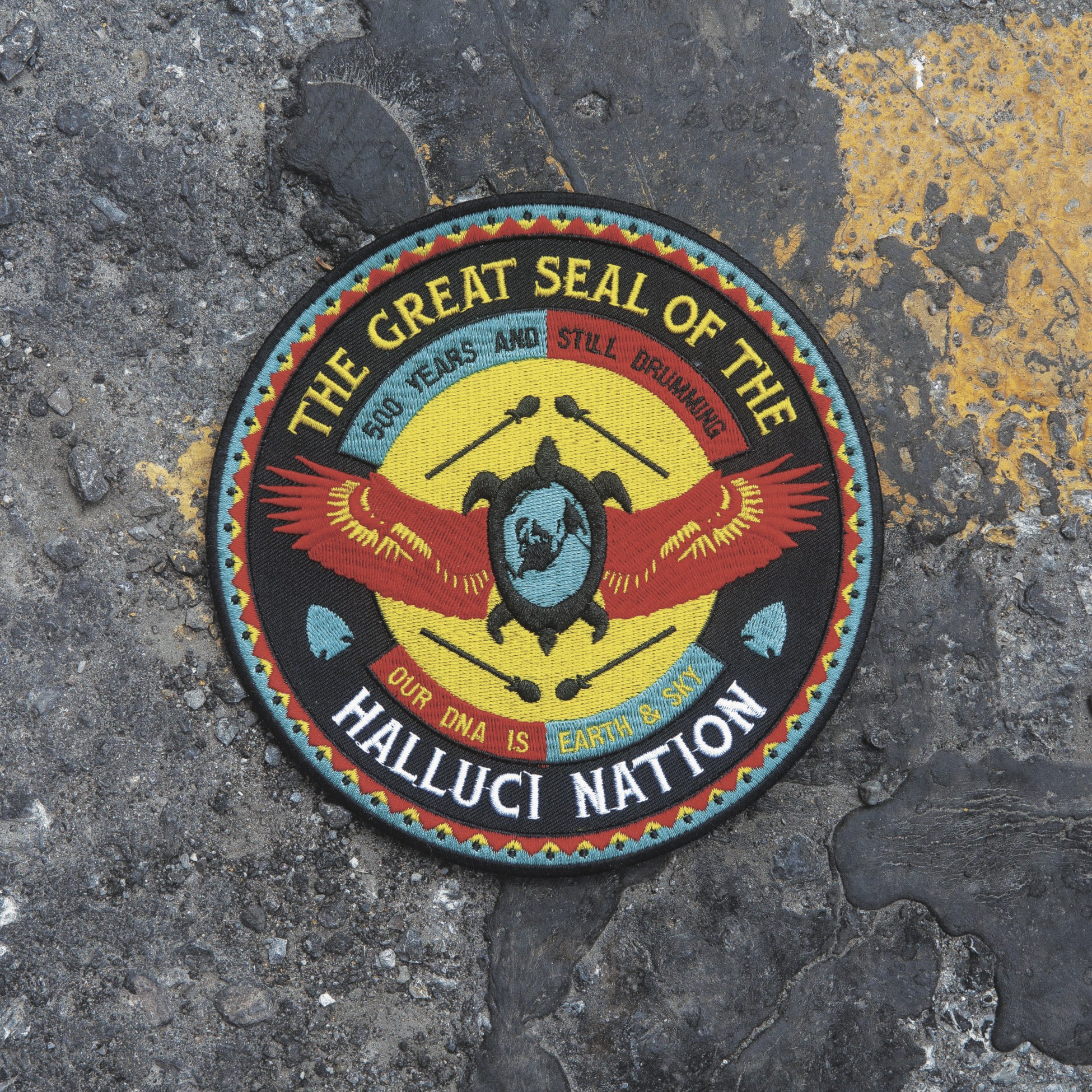 "David Jenkins and Carley Gallant created short animated sequences and assets that were then passed on to Electric Square who were able to build on those assets and do a visual 'mix' of the animated sequences that matched the beats within the music," comments Innuksuk. "As all of this was going on, our friends at The Post Office were creating multiple ambisonic and 360 sound mixes that allowed us to achieve our goal of creating a 'gaze-based sound experience'. Depending on where you look within the video, the sound changes and adjusts. If you are looking at the b-boys, you are going to hear more of the electronic elements of the sound, and if you are looking at the Pow Wow dancers, you will hear more of the traditional Indigenous elements. I was really lucky to be able to bring on my friends from Combo Bravo, with Jon Riera directing, and Connor Illsley camera operating. With VR and 360 it is really important to work with a good team of people, because there are so many moving parts. If there is a change in the animation, it may affect the interactivity involving sound, so good communication is essential."
The video accompanies the group's latest single, Indian City, which comes from their critically acclaimed record, We Are The Halluci Nation (Pirates Blend). The album earned a JUNO Award for Producer Of The Year, as well as two additional nominations for Electronic Album Of The Year, and Video Of The Year for the single, R.E.D. The album has also been short listed for the prestigious Polaris Music Prize.
UPCOMING TOUR DATES:
09/13 - Portland, OR - Wonder Ballroom
09/14 - Seattle, WA - The Crocodile
09/16 - Victoria, BC - Rifflandia Festival
09/17 - Vancouver, BC - Westward Music Festival
09/19 - New York, NY - La MaMa (Afterparty Only)
09/21 - Brooklyn, NY - House of Yes
09/23 - Miami, FL - Miccosukee Casino
10/17 - Anchorage, AK - Dena'ina Civic & Convention Center
10/19 - Juneau, AK - Centennial Hall Convention Center
10/20 - Anchorage, AK - Williwaw
10/22 - Phoenix, AZ - Lost Lake Music Festival
10/25 - San Diego, CA - Music Box
10/27 - Santa Barbara, CA - UCSB
11/01 - Minneapolis, MN - Music Hall
11/03 - Duluth, MN - Black Bear Casino Resort
11/04 - Sioux Falls, SD - Event Hall
11/07 - St. Louis, MO - Old Rock House
11/09 - Nashville, TN - 12th & Porter
11/10 - Cullowhee, NC - Bardo Arts Center
11/11 - Atlanta, GA - Aisle 5
11/30 - Saskatoon, SK - O'Brians Event Centre
12/01 - Calgary, AB - The Palace
12/02 - Edmonton, AB - The Needle Vinyl Tavern
For more information visit www.atribecalledred.com