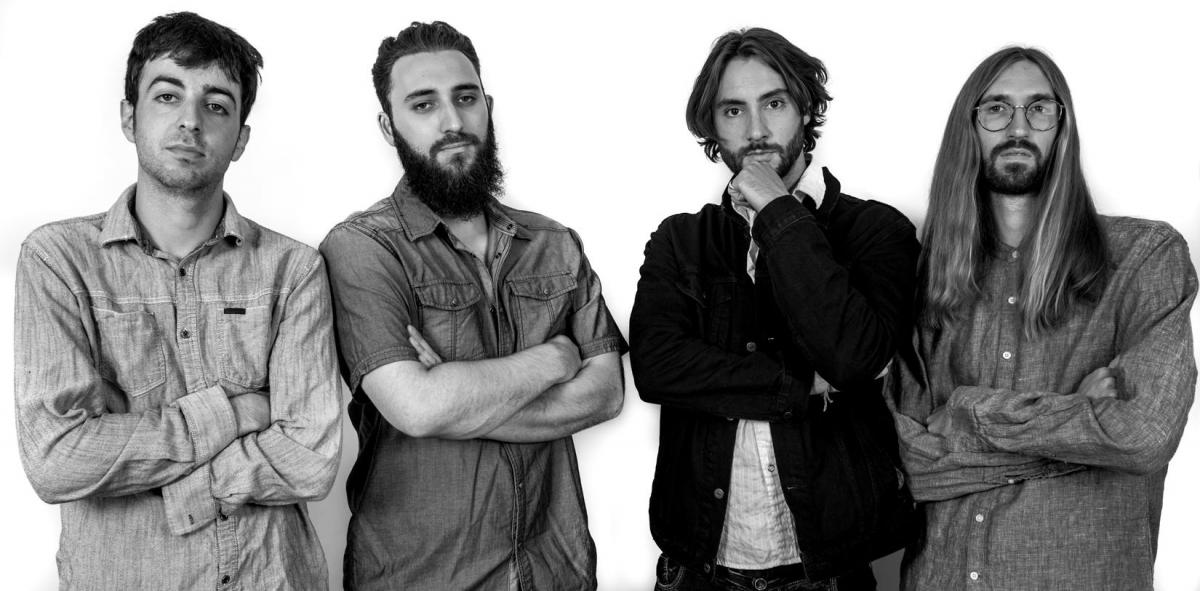 Fri Aug 31, 2018
It has been a whirlwind year for Ottawa's Tribe Royal, the new band with a vintage sound.
Teaming up in early January with Toronto's marketing and strategy company, EMG, was the beginning of what was to be several life-changing events. In February, Tribe Royal played to a full house at Babylon nightclub, a well-known music haunt, more than six months removed from their headline show in their hometown. In June of this year, they returned to the scene with an opening show with Australian reggae-rockers Ocean Alley at The 27 Club thanks to SpectraSonic.
A few months into the year, discussions started with the exciting news that the legendary producer Norbert Putnam (Joan Baez, Dan Fogelberg, Kris Kristofferson, Mickey Newbury and Jimmy Buffett to name a few) was interested in doing a two-song production in Muscle Shoals at the famous NuttHouse Recording Studio. 
Putnam likes to do two songs with an artist to see if they are a good fit with each other and as it turns it, the fit was perfect!  So perfect that Norbert Putnam has decided to come to Canada to record more tunes with the lads in a Toronto studio. This will be the first music production Putnam has done on Canadian soil and Tribe Royal is pumped.
Spending time at the International Centre at Canadian Music Week brought about a great bonding with Peter Astedt, Senior Advisor for LAH, the man responsible for finding acts for the largest festival in Scandinavia and one of the largest in Europe. Peter invited Tribe Royal to participate at this year's festival and the wheels started turning to make that happen.
We caught up with Chris Kerwin who had this to say "It's about time! We've been fancying a trip over the pond since we learned to tune our guitars. As soon as the first Canadian chord rings out, the Eh Major, it'll all fall into place for us." Chris joked. "In all seriousness, we've worked really hard to be here over the last several years and we're eager to share the new Muscle Shoals singles, live and in person with fans who have been streaming the new release all summer! Tribe Royal is pumped!" 
Terry O'Brien added, "Chris and I have been dreaming about taking our music to Europe since the inception of Tribe Royal. Since day one, we told ourselves that we would make it overseas and now here we are, excited as ever and just about ready to embark on this new adventure. I can't wait to see what is in store for us in Sweden. The people, the food, the culture, the music and the opportunities. We can't wait to get there."
Tribe Royal Live at Heart Schedule:
Sept 5th - Konserthuset 9pm
Sept 6th - Coco Green 9pm
Sept 7th - Stora Hotellet 10pm
Sept 8th - Boulebar 9pm
For more about Live at Heart http://liveatheart.se/