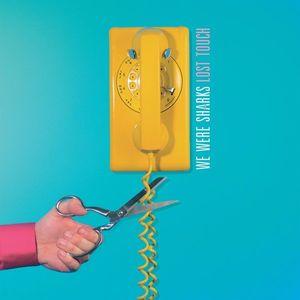 Fri Feb 23, 2018
Six piece punkers WE WERE SHARKS have released their new album Lost Touch on February 23, 2018. "We're super excited that Lost Touch is finally out!" exclaims Randy Frobel, who has been handling lead vocals since the Canadian group's inception.
Direct from the nation's capital city of Ottawa, WE WERE SHARKS are set to continue wielding their full-force of punk and alternative music. In addition to Frobel, WE WERE SHARKS is rounded out by drummer Will Plummer, bassist Steve Creaturo, and the hat trick attack of guitarists Jason Mooney, Josh King and Colin Jacques.
Frobel expands on one of the bands favorite songs "Drop The Act." Walking the line between different generations of WE WERE SHARKS, "We wanted to include some of the old-style mixed in with some newer pop sensibilities. It definitely has some modern pop sass to it as well. Its heavy and groovy, it's really just mashup of everything we love about WE WERE SHARKS. Make sure to check that one out!"
Even though these boys already have a lot of mileage under their belts, their journey is far from accomplished. WE WERE SHARKS self-released their debut LP, Highways, in 2012 and the band started gaining national notoriety and laid the foundation of a loyal fan base. The band hooked up with Panic State Records to release 2015's Not A Chance EP to extensive critical acclaim. Since then, the band has shared the stage with peers such as State Champs, The Wonder Years, Beartooth, Andrew W.K. and many others. At this point with their streams over 2 million, it became apparent WE WERE SHARKS needed serious label support. Victory Records signed the band in 2017 and the band immediately got to work on Lost Touch, which was produced by Silverstein guitarist Paul Marc Rousseau, and features guest vocals from Broadside frontman Ollie Baxxter. "Adding Ollie's voice to "Late Bloomer" was definitely a no-brainer," admits Frobel. "We are all Broadside fans to begin with and Ollie's voice is unmistakable. We wanted to have someone not only contribute their voice to a track, but bring their style and personality along with it and this song is a perfect example of that."
The band just wrapped up their third tour behind Lost Touch and have some special, intimate shows planned after its release. More dates will be announced soon.
WE WERE SHARKS Album Release Shows
3/2 - London, ONT @ Rum Runners
3/3 - Toronto, ONT @ Sneaky Dee's
3/10 - Ottawa, ONT @ The 27 Club