Fri May 14, 2021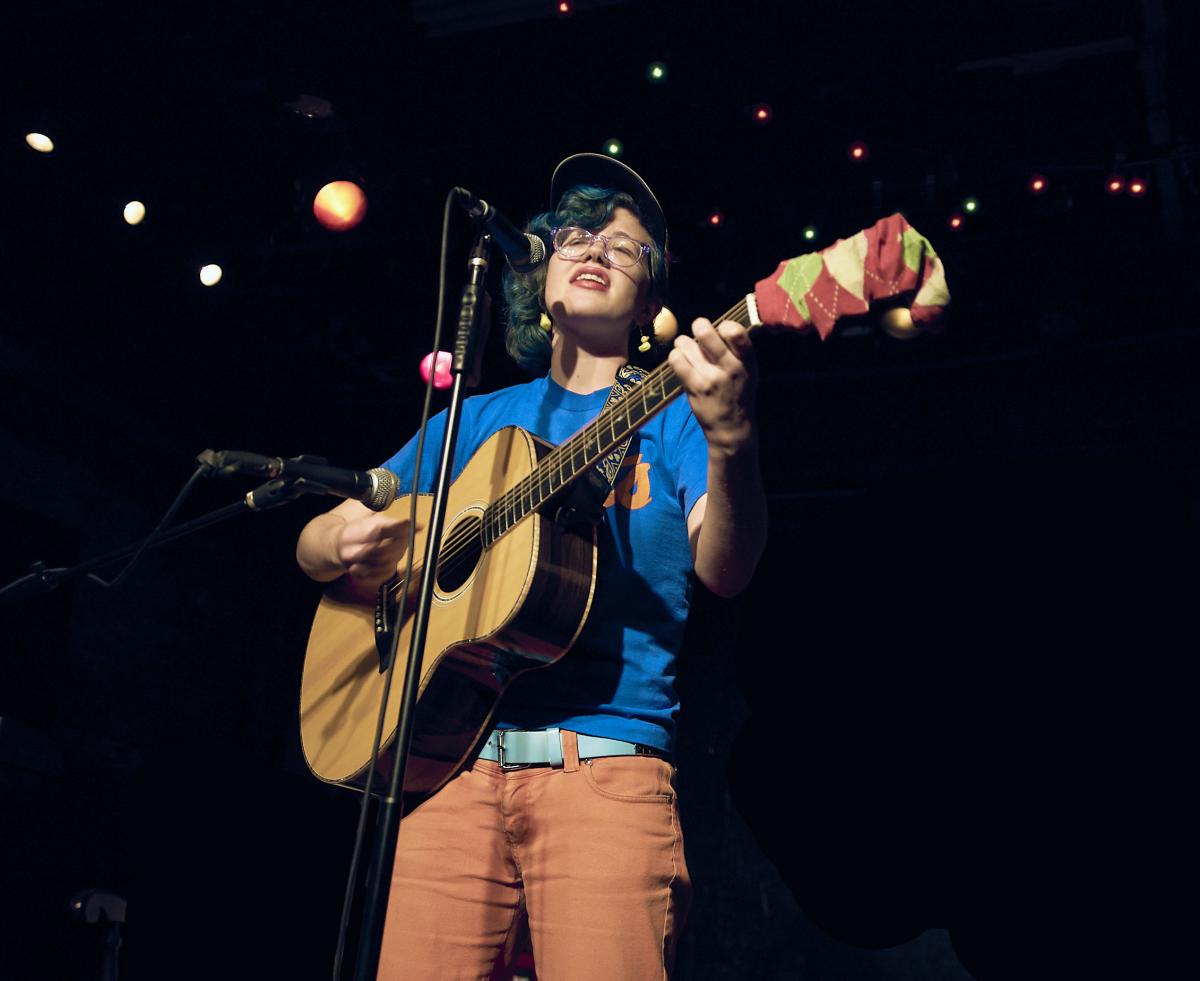 It's the song's title but it could also be the artist's bio in four words: "Young with Ancient Stories" is experimental folk singer/songwriter Kate Koenig's new release.
Plaintive, introspective, and sung from the point of view of the mythological creature Bʌfdɔg (Buff Dog), who's existed as every person and at every time, "Young with Ancient Stories" is Bʌfdɔg's soul-baring confession of spiritual disconnection and isolation.
"Bʌfdɔg is singing both as a creature spiritually exhausted from experiencing a sun's age of lifetimes and as a lost and lonely kid who feels cut off from the world," explains Koenig.
"Young with Ancient Stories" is the second single and closing track from Koenig's sophomore album, Etemenanki, released January 31. Every song on Etemenanki is sung either by Bʌfdɔg themselves or from the perspective of individuals whom Bʌfdɔg has embodied. However, this song holds a particularly personal connection for the unique and inventive singer/songwriter. "Out of all of the songs on the album, the narration of this one comes the closest to coming from my own voice," remarks Koenig.