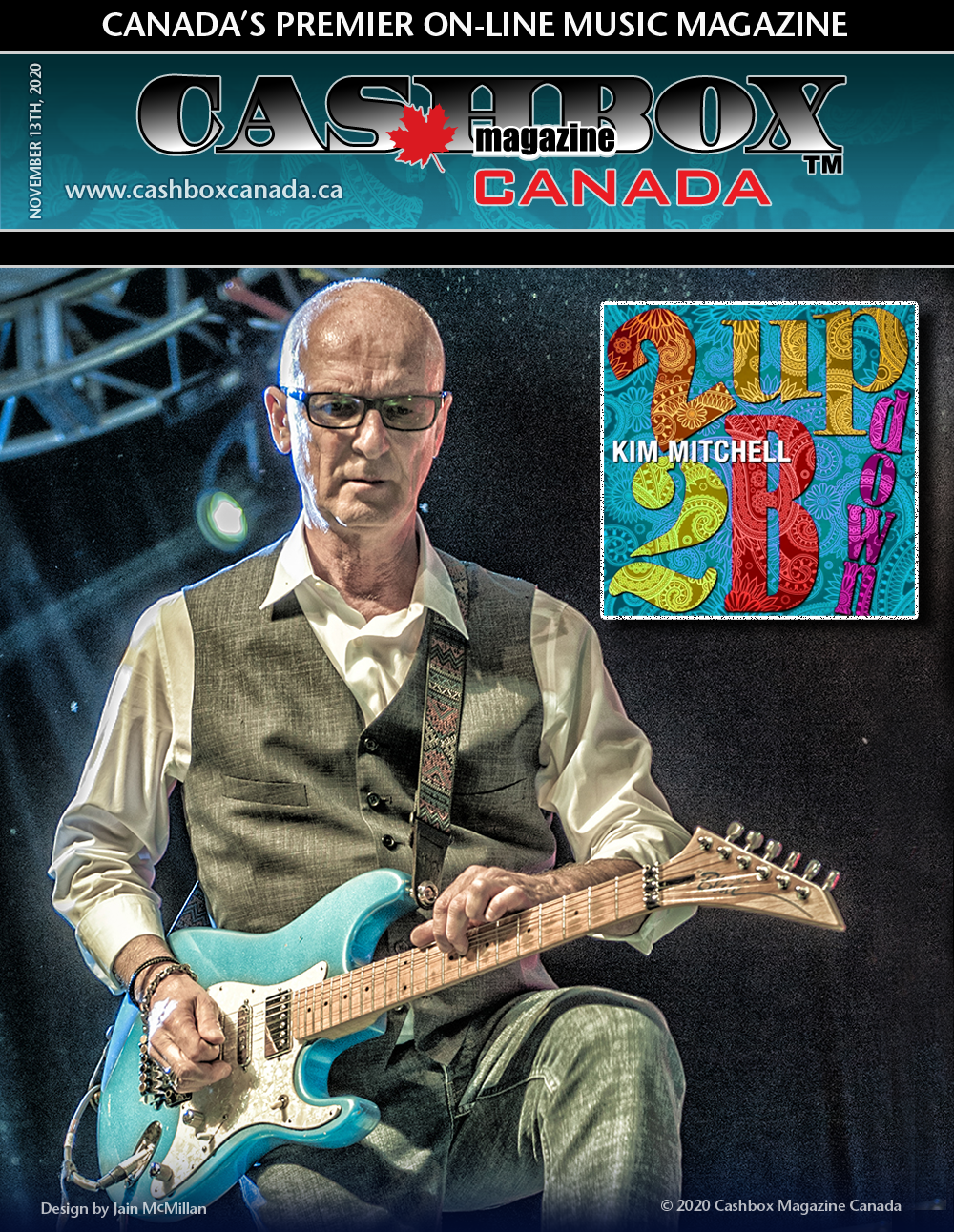 Fri Nov 13, 2020
If you're a Kim Mitchell fan then you're in for a treat and if you're not a Kim Mitchell fan yet then you will be after listening to this latest offering from this legendary Canadian icon.
This latest album, 'The Big Fantasize', is his eighth studio collection as a solo artist, having  previously had five albums as the front man of the highly successful band Max Webster. The last time his fans heard from Mitchell was his 2007 album 'Ain't Life Amazing', an album of rock tunes in the tried and true Kim Mitchell style.
This new album is a departure in many ways from that style and yet both are portraits of the man. 'The Big Fantasize' is an intimate view of who the man has become. We spoke to Kim about how this album came to be, " I had been writing songs and making demos, mostly just because I love to write. I really didn't write these songs with any intention of recording them. My old friend Greg Wells, who was my keyboard player when he was 17, has become a huge success in the U.S. working with Taylor Swift, Adele, Keith Urban and many others in Los Angeles.  Greg was up in Canada visiting family as he's originally from the Peterborough area. He stopped in to see me and we went on long walks and caught up, not really talking about music just life in general. As he was leaving I slipped him a USB with these songs I'd written, with no intention or agenda, I just asked him to listen and give me his opinion and what could I do to make them better. "
And that could have been the end of the story. Greg Wells went back to his busy life in Los Angeles and Kim carried on with his life here in Canada.  After all, Kim Mitchell had nothing to prove. His legacy is currently secured in the fabric of the Canadian music industry with multi-platinum records, JUNO Awards and a true and trusted fan base. In fact, he is soon to be inducted into the Canadian Songwriters Hall of Fame, joining fellow inductees like Leonard Cohen, Gordon Lightfoot, Neil Young and many more.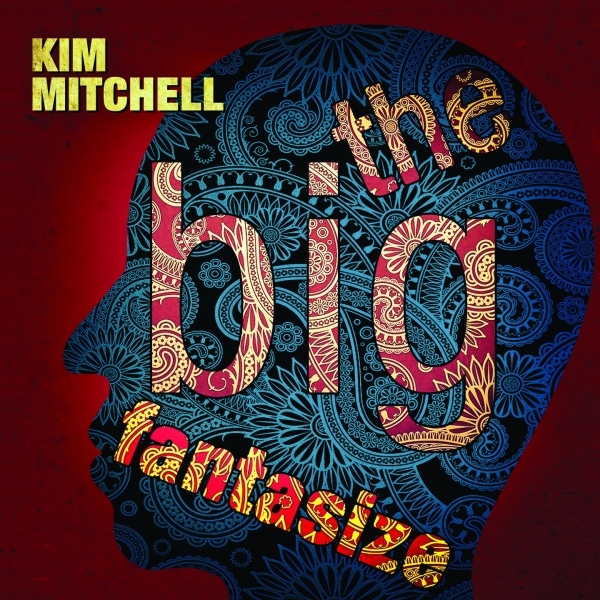 But that wasn't the end of the story; it was the beginning of a new story. Kim didn't think he would hear too much from Greg so he was surprised when he got the text in the middle of the night.  "I really wasn't expecting too much from Greg, I just wanted him to hear the songs. I was really surprised when he texted me and said 'man these are so good we got to get them on record, you need to get to Los Angeles and record these.'
And so it came to be that Kim's latest studio album is co-produced by close friend and Grammy-winning hitmaker Greg Wells. Greg was truly excited by the potential of these nine tracks working with Kim at his LA studio. The vocal hooks are abundant and Mitchell's mastery of his instrument is still on full display.
I was proud of the songs, they tell the story of who I am right now so I was more than happy to get out there and do it. What I like most about these songs is that I see my audience in them. I think that's very important for songwriters – to explore themes that we all know and go through as people." 
'The Big Fantasize' is the debut release on the Toronto-based El Mocambo Records and as Michael Wekerle (label owner) explains:  "I've been a Kim Mitchell fan since I was a kid. It's an awesome album. Legends never falter."
The lead single "Wishes" sets the mood for the record explaining what the singer wishes for these days. "The song sort of found me. The idea for the lyrics came from a poem I read years ago that stuck in my mind."
The album is rounded out with great tracks including "Red Horizon", "Summer Lovers Autumn Wine", "Best I Never Had" along with the hard driving "Georgian Bay." The second single and video release from 'The Big Fantasize' is the powerful anthem "2up2beDown".
Watch and listen to "2up2beDown" here:
This album is a sonic treat and a lyrical insight into a beloved Canadian treasure. After listening to this record you will feel like you just had an intimate conversation with Kim Mitchell. You will be glad you did.
For more about Kim Mitchell visit: kimmitchell.ca/
facebook.com/kimmitchellband/
twitter.com/thekimmitchell
instagram.com/kimmitchellband
youtube.com/channel/UCB_GZj29qd3UbDLqCVEGxGQ
For more about El Mocambo Records: https://elmocambo.com/label