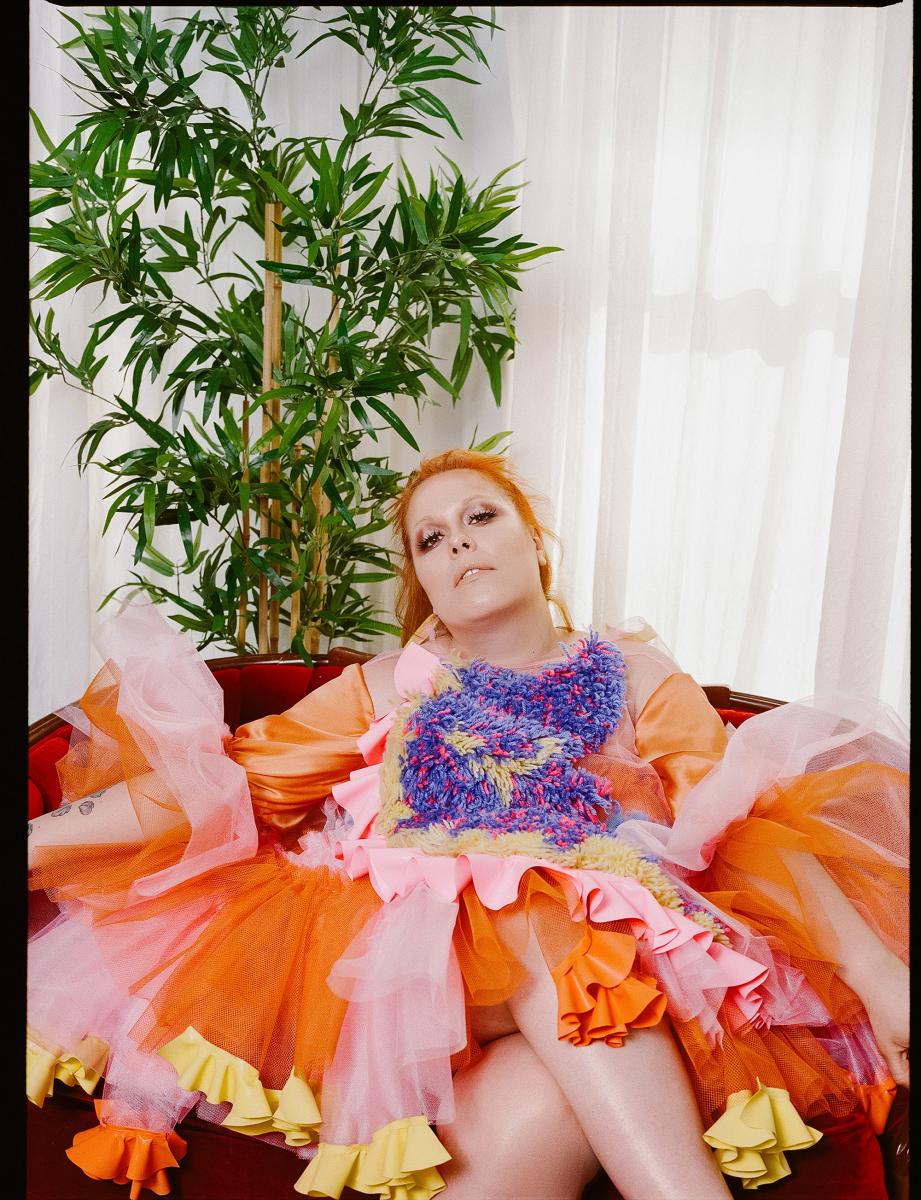 Sat Sep 22, 2018
So, Winnipeg based Begonia (aka Alexa Dirks) reveals the charmingly haunting video for "The Light". Directed by Emma Higgins, Dirks says "she felt the emotion and saw my vision for the song right away." The visual of Begonia singing in a store window surrounded by little dolls wearing white frilly dresses is one that Dirks says "encompassed the pure, ultra-feminine ideals that women are told to take on from a very young age, juxtaposed with me, a woman that does not fit into those stereotypes, sticking out and singing amongst them." Dirks and Higgins then took that idea a step further, making, sez Begonia "the 'creepy mother of the dolls' going out for a night on the town with my pure, frilly, little, babies in tow."
WATCH AND SHARE "THE LIGHT" HERE
On the surface, Dirks says "The Light", is about "feeling like I'm over the casual dating and party culture that dominated my early 20s. In a deeper sense, it's about growing up and coming to terms with what that growth and transition mean to me as a woman. It also questions the expectations that are put upon women in general and how exhausting it can be to try and live up to them. We are told in many ways by many people to be some Hollywood version of gentle, to be more beautiful, to be soft but not too soft, to change our bodies but to be happy with the way they are, to be agreeable, to make ourselves desirable to the opposite sex and ultimately not to take up too much space while doing it. It's all very confusing and frankly impossible to keep up with. I want to defy those 'rules' and I want to encourage others to do the same. I want to inspire women/people in general to take up as much space as they want while feeling empowered enough to be whoever they are in this very moment."
Co-produced by Dirks with Marcus Paquin (Stars, The National), Matt Schellenberg (Royal Canoe), and Matt Peters (Royal Canoe), "The Light" is available to stream on all platforms.
Tour Dates
Sep 20 - Calgary, AB @ Hi-Fi Club
Sep 21 - Edmonton, AB @ Temple
Sep 22 - Saskatoon, SK @ Emmanuel Baptist Church
Sep 30 - New York, NY @ Rough Trade
Oct 3 - Ottawa, ON @ 27 Club
Oct 4 - Toronto, ON @ Baby G
Oct 5 - Toronto, ON @ Baby G
Oct 6 - Montreal, QC @ Bar L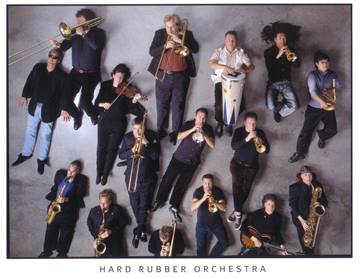 Hmmm, I sense a pattern coming on. Here's another practitioner of outsider material coming inside. Kenny Wheeler: Suite for Hard Rubber Orchestra represents the final large work by the famed Canadian jazz composer and features Wheeler's long-time friend and vocal collaborator, Norma Winstone, performing with Vancouver's acclaimed jazz ensemble The Hard Rubber Orchestra.
The Suite itself is a focused distillation of the ingredients found in all of Wheeler's music: yearning melodies, serpentine counterpoint, lovingly-framed symmetry, deceptive harmonic resolutions, flowingly mixed meters, dark full sonorities burnished to a lustrous bronze…..and of course, the sound of Winstone's voice, who brings her ethereal sound to Kenny's swan song. Kenny Wheeler left us in 2014, and left behind this gem lovingly performed and recorded by an ensemble of deeply invested musicians.
Hard Rubber Orchestra is a large Vancouver jazz ensemble formed in 1990 by composer John Korsrud. The orchestra plays a wide-range of styles from traditional jazz to contemporary classical new music and have commissioned fifty Canadian composers reflecting that eclecticism such as Linda Bouchard, Darcy James Argue, Keith Hamel, Paul Dolden, Fred Stride, Howard Bashaw, Brad Turner, Rene Lussier, Hugh Fraser and Christine Jensen. They have created large multi-media shows such as operas, new music ice shows, avant raves, and CBC television specials. In 2005 they received the Alcan Arts Award for creation, the largest arts prize of its kind in Canada.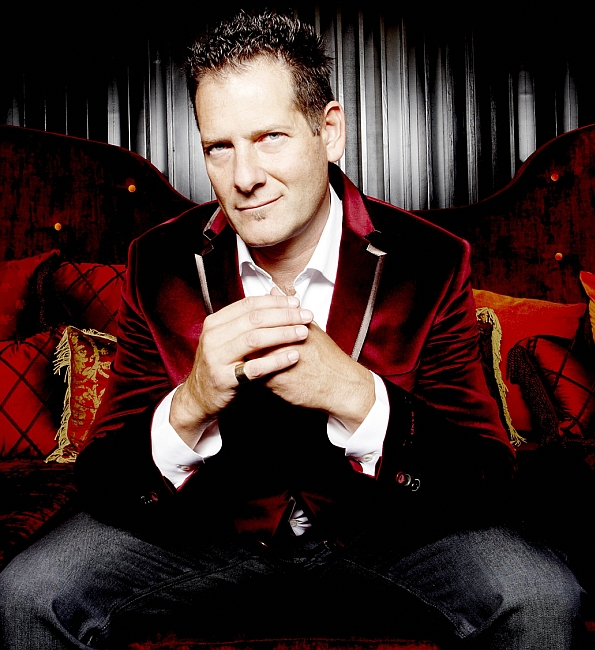 No, wrong. Back to the mainstream with Micah Barnes. After touring from one end of the country the other these past few years, the former member of The Nylons has finally come home and been hard at work in the studio with his band on a new album! Micah promises a sneak peek at the new music in this special "home coming" concert making this night a "must see" for Micah Barnes fans. The new band is top shelf stuff, with Michael Shand (Johnny Reid) on keyboards, Russ Boswell (Cory Hart) on Bass and Al Cross (Big Sugar)on drums!
This concert is intended to take you back to the early 60s, when the hottest entertainers in the world made their home on the Vegas Strip! Micah and his band of top flight Jazz musicians will be paying tribute to "the classic entertainer" with songs made famous by Sammy Davis Jr., Tony Bennett, Nat King Cole, Lena Horne, Mel Torme, Judy Garland & Frank Sinatra. It all happens at Hugh's Room Live Sat. Sept.22 8.30 showtime.
Grammy-nominated, multi-platinum alt-pop band, Plain White T's have just released two new tracks from their new and eighth studio album, Parallel Universe (produced by Matt Squire [Ariana Grande, Panic! At The Disco]). The songs, Light Up The Room and Low, serve as the latest dual-release from the band. The effervescent Light Up The Room proves bright and brilliant with its danceable grooves and massive refrain bred for the dancefloor and the tautly honest, Low, shows a much darker side of the often upbeat band. Listen HERE .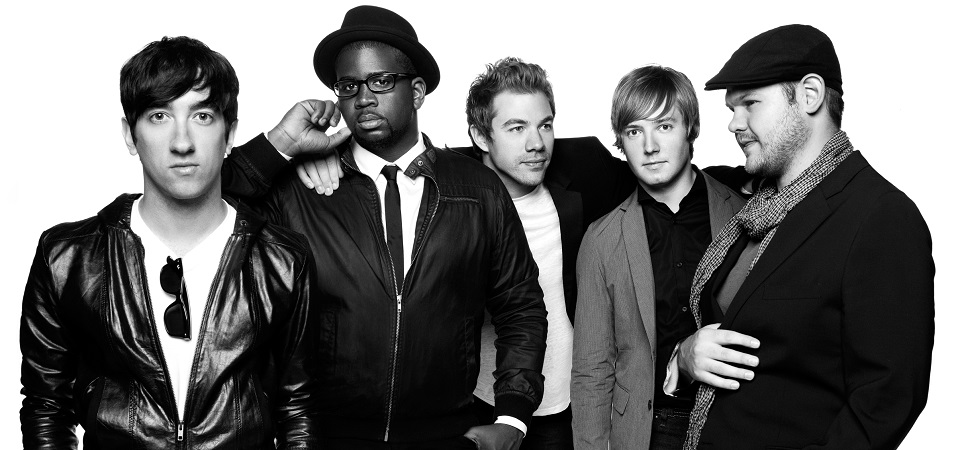 Since emerging in 1997, the GRAMMY Award-nominated multiplatinum Chicago quintet – Tom Higgenson [vocals], Tim Lopez [lead guitar, vocals], Dave Tirio [rhythm guitar], Mike Retondo [bass], and De'Mar Hamilton [drums] – has amassed an enduring, engaging, and enigmatic catalog, spanning two gold-certified offerings, All That We Needed (2005), and Every Second Counts (2006), and unshakable anthems such as the double-platinum, 1,2,3,4, and platinum, Rhythm of Love.
Among the discography, Hey There Delilah went quadruple-platinum, topped the Billboard Hot 100, and earned a pair of 2008 GRAMMY Award nominations Along the way, the five-piece logged countless miles on the road in front of sold-out crowds in nearly every corner of the globe. After a whirlwind tour cycle supporting 2015's American Nights, the guys hunkered down and began writing the ideas that would eventually comprise Parallel Universe. The band's earworm signature melodies still shine at the center of this galaxy, but their Universe morphed into an otherworldly atmosphere of ethereal electronic pop strengthened by lush guitar tones and synth. So yeah, they're still putting the alt in alt-pop.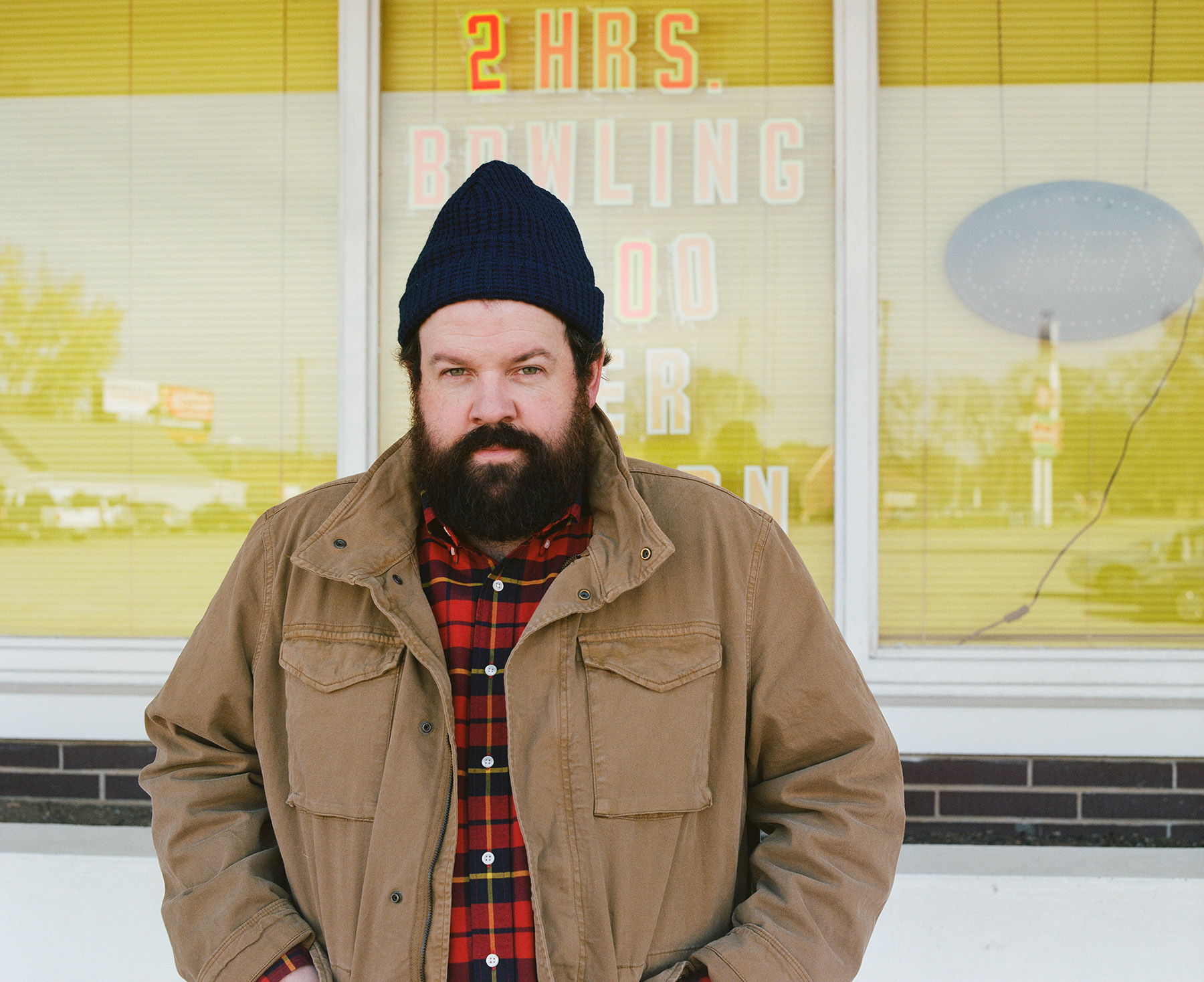 JUNO Award and Polaris Music Prize nominee, Donovan Woods has a new video for "Next Year", the quietly powerful track off his critically-acclaimed new album Both Ways. An honest reflection of the push-and-pull between putting things off whilst acknowledging the brevity of time, the video's simple and earnest approach features Donovan singing into camera making its message unquestionable.
WATCH AND SHARE "NEXT YEAR" HERE
Both Ways was inspired by the works of authors and theorists like Alice Munro and Bronwen Wallace. Donovan, who has amassed over 61 million streams on Spotify alone, is lauded for his sharp and universal song-writing, which has been described as "a very simple beauty" (Entertainment Weekly) and that packs "an emotional wallop" (Billboard). Having cut his teeth penning songs for Tim McGraw, Billy Currington, Charles Kelley, and more, Donovan is a widely respected songwriter in Nashville for his distinct voice and nuanced lyricism.
With his band, The Opposition, Donovan kicks off his fall tour on September 22 with stops throughout Ontario and the East Coast.
DONOVAN WOODS TOUR DATES
September 22nd – Port Hope, ON @ Cultivate Festival 2018
September 23rd - Franklin, TN @ Pilgrimage Music & Cultural Festival 2018
September 25th - Nashville, TN @ High Watt
September 26th - Chicago, IL @ Virgin Hotel
September 27th - Ann Arbor, MI @ The Ark
September 28th - Millvale, PA @ The Funhouse at Mr. Small's
October 1st - Boston, PA @ Red Room, Café 939, Berklee College of Music
October 2nd - Vienna, VA @ Jammin' Java
October 3rd - Charlotte, NC @ The Evening Muse
October 4th - Decatur, GA @ Eddie's Attic
October 11th - Creemore, ON @ The Avening Hall *SOLD OUT*
October 12th - Creemore, ON @ The Avening Hall *SOLD OUT*
October 13th - St.Catharines, ON @ Cicada Music & Arts Festival 2018
November 14th - Fredericton, NB @ Charlotte Street Arts Centre *SOLD OUT*
November 15th - Charlottetown, PEI @ Confederation Centre of the Arts
November 16th - Moncton, NB @ Capitol Theatre
November 17th - Halifax, NS @ St. Matthew's United Church *SOLD OUT*
November 19th - St. John's, NL @ The Majestic Theatre *SOLD OUT*
November 20th - St. John's, NL @ The Majestic Theatre
Obviously enjoying their resurgent profile, Skydiggers have announced their upcoming tour dates in Ontario and Western Canada beginning September 7, supporting Warmth Of The Sun. The band is also sharing the new lyric video for "Needle & Thread", which songwriter Andy Maize calls "a supersonic slice of power-folk driven by Noel Webb's drums influenced by lyrics, themes, and melodies taken from traditional balladry inspired by a longago night of magic mushrooms, the Tony Rice Unit, and Josh (Finlayson) dropping the low E string on his guitar to a D."
WATCH AND SHARE "NEEDLE & THREAD" HERE
Recorded by longtime band associate Michael Timmins (Cowboy Junkies), the urgency and immediacy of the songs on Warmth Of The Sun are reflected in how the record was made. Several are presented in live-off-the-floor versions, often with live vocals intact, lending the LP an air of immediacy, vitality and intimacy, reflective of the band's storied live shows. It's also evidence of the strength of the road-honed band lineup joining Josh Finlayson and Andy Maize on the record: the rhythm section of Derrick Brady (bass) and Noel Webb (drums), vocalist Jessy Bell Smith and the most recent addition, multi-instrumentalist Aaron Comeau.
WATCH AND SHARE "WARMTH OF THE SUN" HERE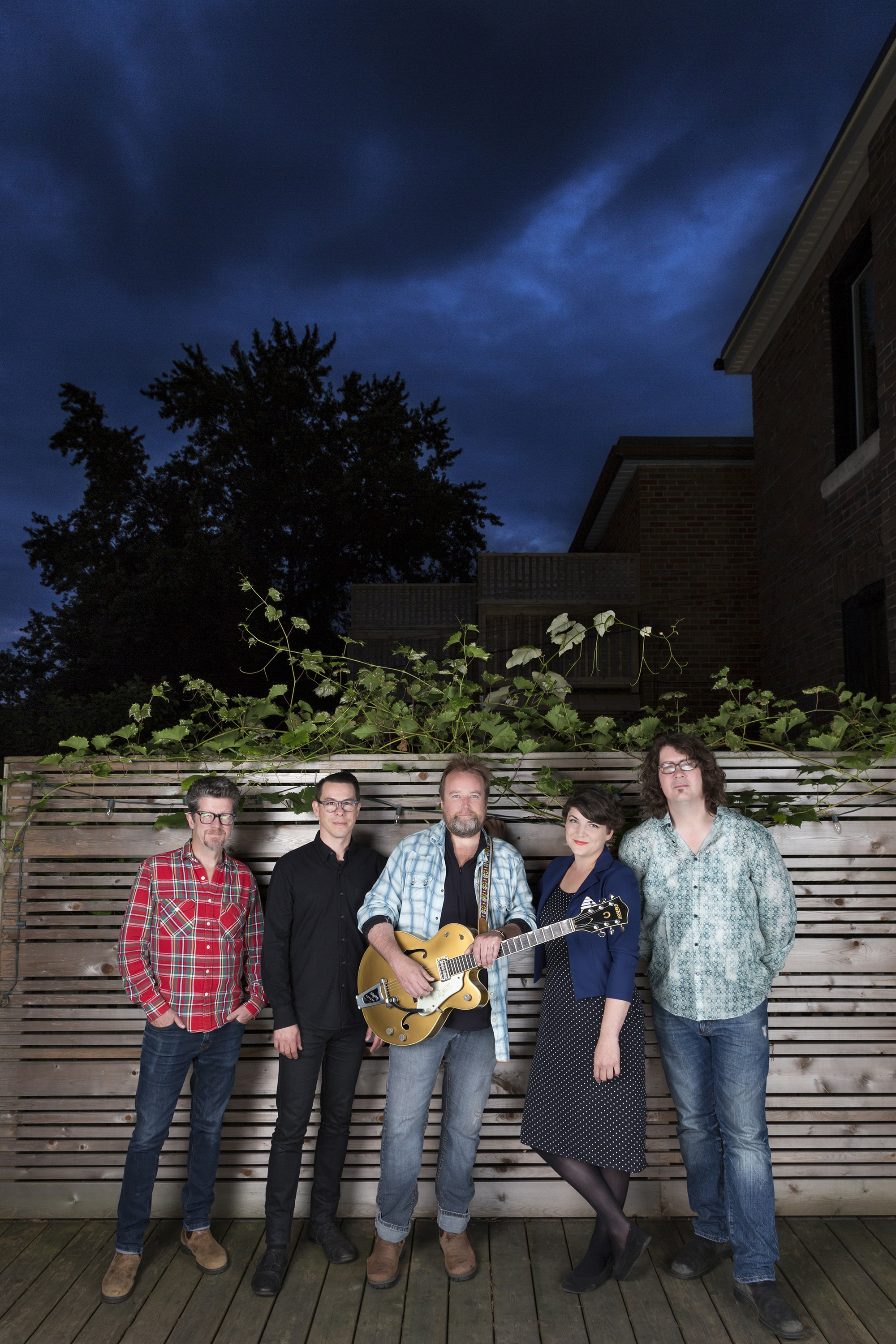 The songs on the album draw from a number of sources, everything from recent collaborations between Finlayson and Maize ("Like A New Beginning") to songs that date back to the dawn of their collaboration in the 1980s ("An Apology"). "Show Me The Night" features an emotive vocal from Jessy Bell Smith and dates to a songwriting session between Finlayson, Tom Wilson (Lee Harvey Osmond, Blackie & The Rodeo Kings), Thompson Wilson, and Stephen Fearing (Blackie & The Rodeo Kings). "Push Comes To Shove" was one of several songs drafted by Maize during songwriting retreats at the Banff Centre and Finlayson's "When You're On A Roll", co-written with Kevin Douglas, was penned during his frequent songwriting sojourns in Nashville. The set also includes two heartfelt covers: The Tragically Hip's "The Rock" from The Depression Suite and "The Air That I Breathe", best known in The Hollies' hit version.
"Warmth Of The Sun is a reflection of the live band, how good the players are, how quick they are," says Maize. "And we wanted to capture that energy and not overthink it."
The result can only be described as a classic Skydiggers album, one that can sit shoulder to shoulder alongside milestone records in the group's catalogue like Restless, Just Over This Mountain and Road Radio. "It's a privilege to have had this opportunity to share our music with people for so many years," says Finlayson. "Warmth of the Sun reflects our lives right now, and we're lucky to share it with people and let it become part of their lives."
SKYDIGGERS ON TOUR
Sep 15 - Ottawa, ON - CityFolk
Sep 16 - Lyndhurst, ON - Morton Community Hall - Festival Of Small Halls
Oct 5 - Vancouver, BC - Commodore Ballroom w/ 54•40
Oct 6 - Vancouver, BC - Commodore Ballroom w/ 54•40
Oct 9 - Calgary, AB - Ironwood Stage & Grill
Oct 10 - Calgary, AB - Ironwood Stage & Grill
Oct 12 - Edmonton, AB - Station On Jasper
Aaand we're back in the left field. Montreal producer, singer, songwriter, Genevieve Ryan Martel, who performs under the moniker, RYAN Playground, will release her highly anticipated debut album titled, 16/17, September 28 on Secret Songs/Last Gang Records. LADYGUNN has debuted new album track, Empty Pool, featuring acclaimed New Zealand artist, Lontalius. This lush songwriting immediately draws listeners in, marking the perfect balance to the isolated, atmospheric moodiness. That anxiety is tangible as Ryan explains, "This song is about confusion, the fear of growing up and the acceptance of failing." Listen to Empty Pool here.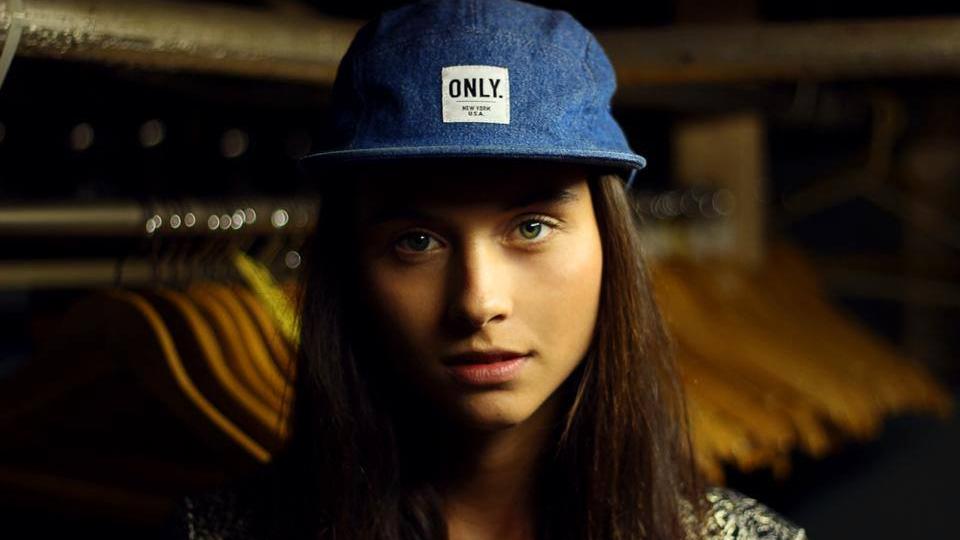 RYAN Playground grew up in a family of classical musicians. Despite inheriting her family's interest in writing music, her life had a fateful change in paths when she was scouted to be a model. Impressively, she has since worked with Vera Wang, Miyake, Elle, Rudsak, Joe Fresh, Aldo, and more. Upon declaring her desire to find a middle ground in her life, RYAN pivoted her focus to working on music, which allows her to express all the competing emotional elements in her life. Releasing music under Ryan Hemsworth's Secret Songs label, RYAN Playground has previously been met with positive accolades from Vogue, i-D, FADER, Stereogum and more.
She recently released a music video in celebration of the mundane for her song titled, Tokyo and performed at the Santa Teresa Festival in Quebec, Canada. RYAN played Toronto on September 13, doing a DJ set at the exclusive YSL Beauty Hotel during TIFF. Next up in Canada, she opens for Kilo in Montreal on October 27 at Theatre Fairmount.
The lady's a true multi-hyphenate, and the record is a representation of her diverse influences and experiences, coupled with daring production and a fondness for colouring outside the lines. The unique production, songwriting and vocals are shot through with elements of electronica and pop-punk, and the album's lyrical themes draw from supporting loved ones (and receiving support), insecurities, breaking old habits, friendship and long-term relationships, the fear of growing up and acceptance.
BITS'N'PIECES
Friday, Sept. 21's gonna be a great night for soul, rootsy r'n'b and the Queen of Soul, in Toronto. Over on the West side, deep roots r'n'b family act Blackburn Band deliver the goods with their longstanding and unique contributions to the Toronto blues sound at Hugh's Room Live.
Downtown, it's Motown madness, with The Big Sound Motown Dance Party. Honouring her passing, sweet slices of Aretha spread throughout the Otis, Etta, Wilson, Supremes, Temptations, Tina and like that. Putting it out, a 30 piece band; in the acoustically blessed and capacious Great Hall, with the greatest soul and r'n'b tunes of all time, adds up to one helluva dance party.
Popular Blues At The Goose series, featuring Downchild`s Mike Fitzpatrick and Gary Kendall (Big Groove) returns to Mimico`s favorite neighborhood tavern on Sunday, Sept. 23, 2018 for a limited engagement with a stellar line up of Special Guests.
Sept.23-Paul Reddick & Kyle Ferguson
Sept.30-Dwayne Laforme & Mike Doyle
Oct.7-Jerome Godboo & Eric Schenkman
Oct.14-Steve Marriner & Chris Caddell
Oct.21-Robin Banks & Teddy Leonard
Oct.28-Raoul Bhaneja & Darren Gallen
Nov.4-Fraser Melvin & Jeni Thai
Support live music. Everybody sweat now.