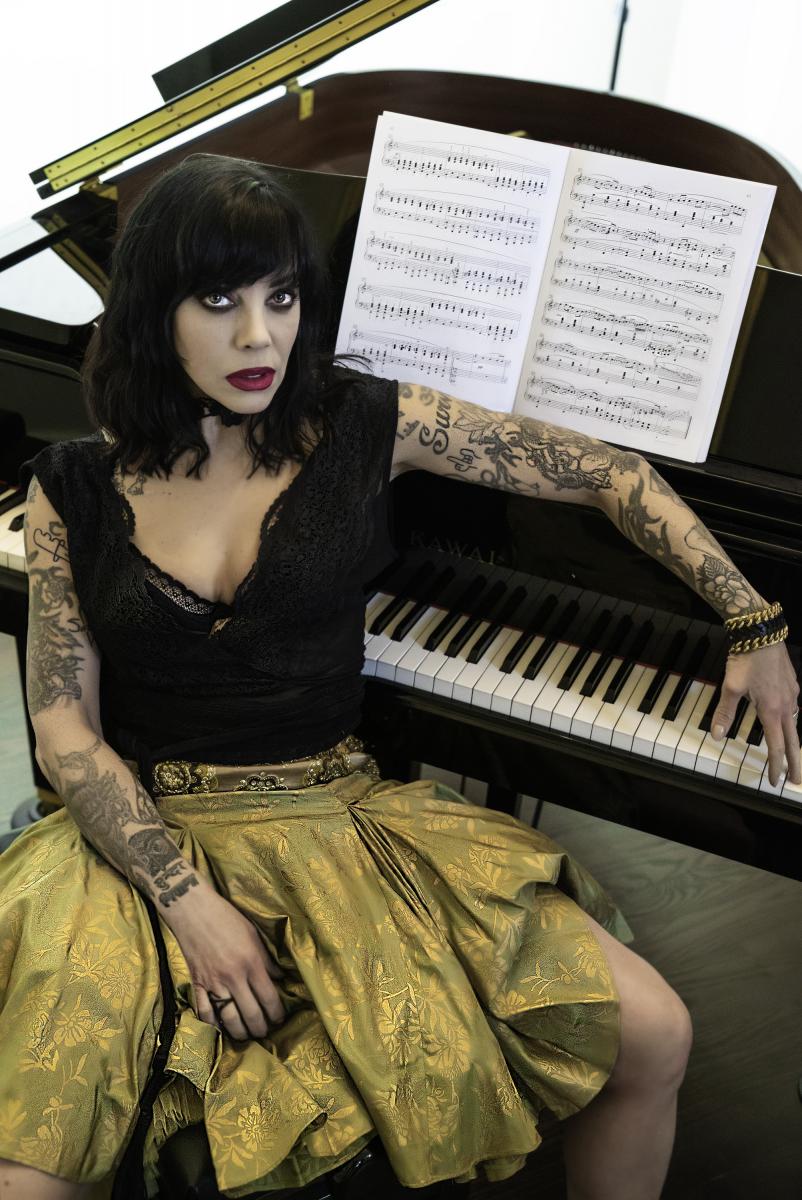 Fri Feb 21, 2020
Multi-Gold and Platinum-selling Canadian rock star, author, songwriter, manager, producer, human and animal rights activist Bif Naked is packing the pain in her new single, "JIM" — available now!
"This is a song about loss, really," she shares. "It's the quintessential story of discovering a betrayal, and "JIM" is that villain. "It's totally about pain, and facing it head-on. It's about that disillusionment we all feel when someone turns into an imposter."
Accompanying the release is "JIM"s official video which reveals Canada's 'Princess of Everything' in her rightful throne, reigning rock supreme and as strong as ever. The track lands ahead of her forthcoming album, Champion— her eleventh studio release.
"I'm still fighting, still swinging as a legacy artist, an O.G. At this stage of the game- I am a Champion" Bif says. "I have never allowed myself to be limited, and the direction of this new album was from experimenting and being fearless. I'm excited by it, and fiercely proud of these tracks."
As detailed in her internationally best-selling memoir, I Bificus, the multi-disciplinary artist and businesswoman — and notably, a vegan who lives a straight-edge lifestyle — has arm-wrestled breast cancer, heart surgery, and kidney failure. Inspired by her myriad of life experiences and ardent interest in wellness, she has recently launched MonaLisa Healing, a premium, organic all-hemp CBD online boutique.
 This month she's set to embark on an intimate acoustic series, the Songs & Stories Tour, and the year ahead has her kicking off a podcast series, New Riot Girls, and a book of poetry and illustrations. A book designed to help empower patients and their families while navigating cancer treatments and the Canadian healthcare system is also in the works.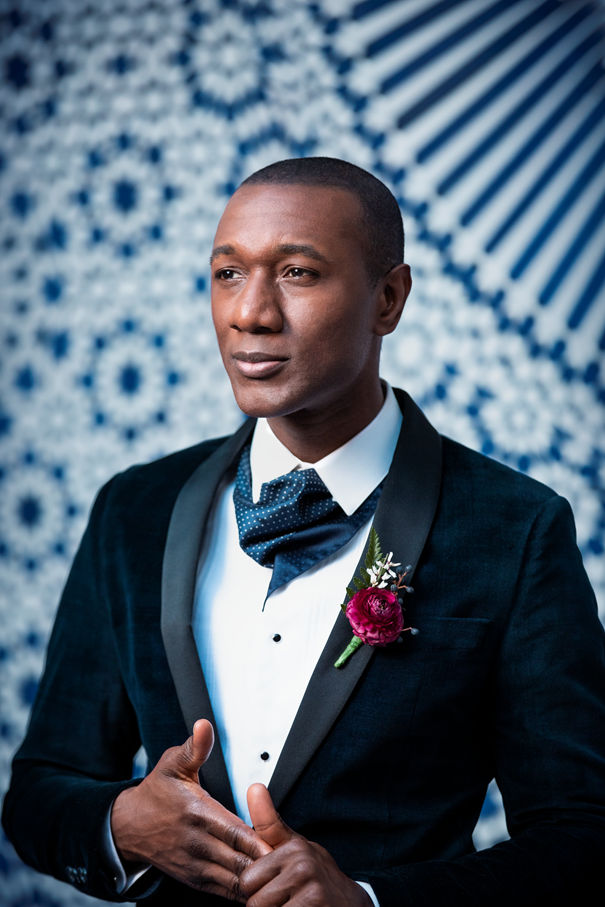 Bif Naked Songs & Stories Tour — Acoustic
February 28 @ Sanctuary, Ridgeway ON
February 29 @ Aeolian Hall, London ON
March 2 @ Maxwells, Waterloo ON
March 3 @ Crow Bar & Variety, Collingwood ON
March 4 @ Market Hall, Peterborough ON
March 5 @ Doghouse, Napanee ON
March 6 @ Neat, Burnstown ON
March 7 @ Neat, Burnstown ON
Little bit of John Legend, lil touch of Frank Ocean, Aloe Blacc - who's topped charts around the world with his chameleonic blend of soul, folk, R&B and pop - releases romantic ballad "I Do". The Grammy-nominated singer-songwriter flexes his sensual, warm-hued vocals in a touching ballad dedicated to his wife, fellow artivist Australian musician Maya Jupiter. In the vein of classic piano-driven love songs, Blacc has written a beautiful testament to his relationship and a rare peek into the private musician's personal life.
"Luck brought us together despite living halfway across the world with a vast ocean between us," says Blacc, who's known for his anthems like "Wake Me Up", "The Man", or "I Need A Dollar", about the romantic ballad. "I Do" is the perfect representation of the profound love we share. I wanted to create a song for Maya that was personal and universal."
The bare-naked honest track's accompanying video sees Blacc and Jupiter in classic wedding attire dancing together. Shot in the Hummingbird Temple in Los Angeles, the video features the couple proclaiming their love for each other amidst a sea of blue Moroccan tiles. "I Do" is the lead single off Aloe Blacc's forthcoming album, his first since his critically-acclaimed major-label debut Lift Your Spirit.
Check - "I Do" https://www.youtube.com/watch?v=jxxGRQXxGDw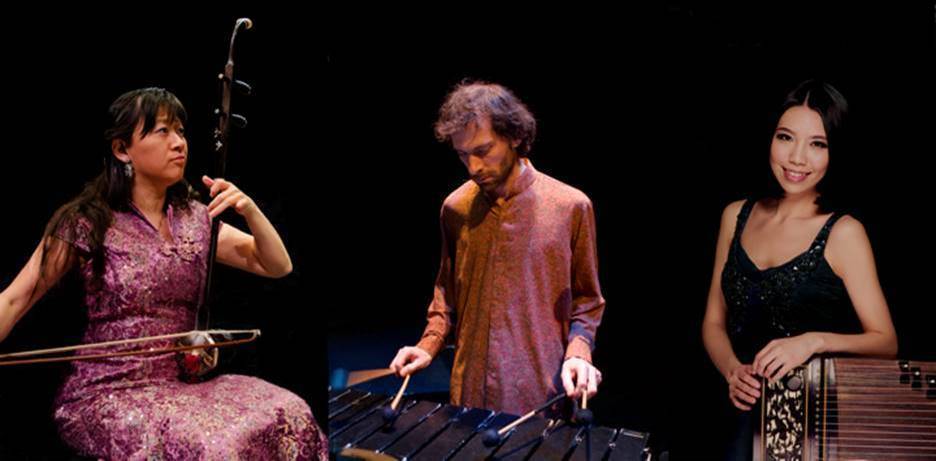 I keep hearing that 'world music' as a genre tag has lost its meaning. So we'll just tag this one contemporary Canadian Chinese diasporic jazzesque music. Vancouver-based, JUNO-nominated Orchid Ensemble plays a unique intercultural combination of instruments, with Lan Tungon the erhu/Chinese violin and vocals, Dailin Hsieh on the zheng/Chinese zither, and Jonathan Bernard on marimba and percussion. Their new album From A Dream is a collection of four original works from Vancouver composers, and two arrangements of Chinese music by Lan Tung. It showcases one of the group's mandated missions, to create a modern repertoire for their singular sound. For more information visit https://www.orchidensemble.com/
The Orchid Ensemble blends the ancient with the contemporary, embracing styles that range from Chinese traditions to world music, innovative music to creative improvisation bordering on jazz, and beyond. The group regularly collaborates with artists from various backgrounds – including music, media arts, spoken word, dance, and visual arts.
From a Dream includes two compositions, "No Rush" and "Fire," written by Jin Zhang, while Dorothy Chang composed "From a Dream," a moody, atmospheric piece that flows like a sound poem, inspired by various images of China's Huangshan ("Yellow Mountain"). "No
Rush" is a three-sectioned exploration of contrasts, moving between tenderness and strength, forcefulness and tranquillity. The opening is quiet, minimal and static, then gradually gathers momentum. "Fire," featuring choral vocals from Jin Zhang, Bic Hoang, Qinglin Bruce Bai, and Lan Tung, is inspired by the stories of a major fire that burned the city of Nanaimo's Chinatown to the ground in 1960.
 "Ghosts of the Living," written by Farshid Samandari, depicts characters who breathe, act and haunt the well-being of others, as ghosts, focusing on the paradoxical and ironic dual nature of such beings. Beginning from the suitably haunting, minor-key strings being plucked alone on the zheng, then moving to a mournful accompaniment on the sweeping erhu, the composition binds distinct melodic modes and tonal centres, creating a framework for the polyrhythm as it moves forward. Yeah, just like that.
The two traditional Chinese pieces are "Little Streams," a Chinese folk song, is a sweet and delicate gem, beautifully sung by Lan Tung, comparing a beloved to the moon, as observed while singing from a little stream at the foot of the mountains, and "Listening to the Pines," written by Hua Yan-Jun, shifts several times in tempo and tone, as it aurally describes an ancient Chinese battle, pitting general Yue Fei against the invading Jin horde from the north. (Composer Hua Yan-Jun was a wandering blind musician who left a rich legacy of compositions that have become "classics" in Chinese music.)
The sumptuous sonics of From a Dream has been nominated in three "of the Year" categories of the 2019 International Independent Music Awards, for Eclectic Album (From a Dream), Eclectic Song ("Fire"), and Producer, Instrumental Album (Jay O'Keeffe, Lan Tung, Jonathan Bernard).
Catch "Fire"https://www.youtube.com/watch?v=wwBtz2STIAs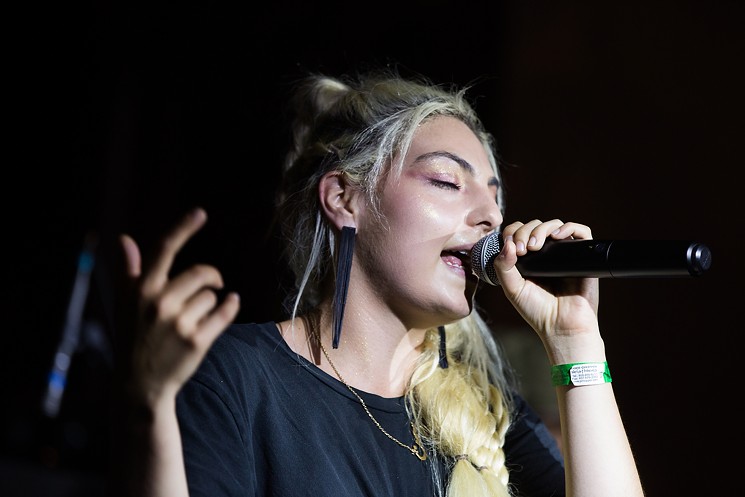 Iranian American artist YaSi, aka Yasman Azimi is a firecracker on stage with boundless energy and commanding pipes. Introspective, genre-bending and honest music has led YaSi to tour with Raja Kumari and open for the likes of Teyana Taylor to Zara Larsson.. 
Which is kinda odd because her material is rarely political or protest minded. Yasi walked with more of a masculine strut than many women in her Iranian family, but also with less confidence. Iranian women are survivors, she says, and strong. Those are the traits YaSi prefers to highlight in her music, while not shying away from dealing with frenemies, angst, depression, trenchant lyrics about self-discovery, fear of failure, what it takes to defy the status quo and follow the dream and well, living in America.
Currently making some of the most original music coming outa Denver, YaSi, has a new EP, Unavailable"  which dropped in October. To celebrate she's dropped the music video for "Issues." and is currently ripping it up as opener for iyla on The Flowers Tour. Canadian date is Toronto's The Drake Hotel March 5.
Check the spine-tingling "Issues" here.  https://www.youtube.com/watch?v=eswn_3HbekY
YaSiThe Flowers Tour
In Support of iyla
Feb 21 - The Cambridge Room @ House of Blues - Dallas, TX
Feb 22 - The Bronze Peacock @ House of Blues - Houston, TX
Feb 23 - Stubbs Indoors - Austin, TX
Feb 25 - High Watt - Nashville, TN
Feb 26 - Vinyl - Atlanta, GA
Feb 28 - Songbyrd - Washington, DC
Feb 29 - Sonia - Cambridge, MA
March 2 - Rough Trade NYC - Brooklyn, NY
March 3 - The Foundry - Philadelphia, PA
March 5 - The Drake Hotel - Toronto, ON
March 7 - Beat Kitchen - Chicago, IL
March 9 - Larimer Lounge - Denver, CO
March 11 - Kilby Court - Salt Lake City, UT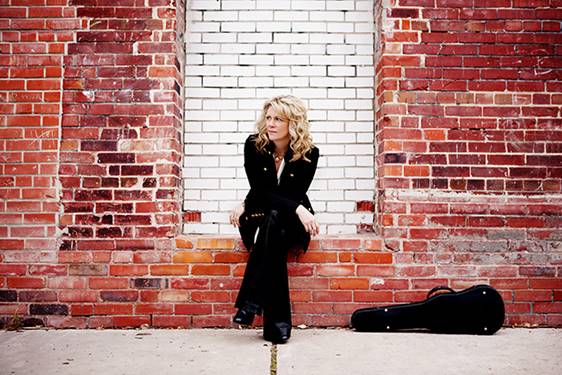 No, Natalie MacMaster won't be fiddling while Ottawa burns over the rail blockade. But as Canada's most endeared and revered fiddler, she could if she wanted to. Instead, she's dropped her first solo album in eight years and received a Junos 2020 nom for her trouble. For Sketches, the Celtic music superstar is drawing on a different set of numbers for inspiration.
"It is a moment during my 47th year of life, my 37th year of fiddling, my 16th year of marriage, and my 13th year of parenting," MacMaster says of Sketches, and in reference to her seven children and husband, and fellow fiddler Donnell Leahy. "It'll be a moment of joyous appreciation inspired by years of parenting, marriage, friendships, music, and life."
This is a professional life that includes performances with Béla Fleck, Faith Hill, Carlos Santana, The Chieftains, Sharon, Lois & Bram, Buddy MacMaster and Jesse Cook, as well as award-winning collaborations with Yo-Yo Ma, and a blended line with award-winning collaborations with Donnell and their children. And speaking on the family-front, she's distantly related to fiddler Ashley MacIsaac and rocker Jack White and spends much of her time collaborating with Donnell as well as putting her teaching degree to use homeschooling their children.
Sketches is a return to a solo sound, and the result is a fiery, must-hear collection of traditional tunes and medleys mixed with new compositions. The album teems with retrospect and legacy as MacMaster reflects on her extraordinary journey in both life and career. Highlights include Morning Galliano, named after the French accordionist Richard Galliano, has a jazzy, soft vibe, MacMaster original Judy's Dance also has jazz points to make while incorporating Celtic and bluegrass elements, The album's final track is "I Can't Make You Love Me" the Mike Reid and Allen Shamblin classic that was a huge hit for Bonnie Raitt in 1991. It's even more heart-tugging here, the violin and guitar duet fully delivers the sadness and melancholy of unrequited love. Very likely to win that Juno.
Check "I Can't Make You Love Me" https://www.youtube.com/watch?v=4-ajugKc0AE
Canadian matriarch of the blues and veritable force of musical nature, Vancouver-based Dalannah Gail Bowen says "Somebody's Watchin' You" in newly minted single and video, available now.
The release is the latest to come from fifth and most recent studio album Looking Back, out via Quest Records. Born of African-Canadian and Cherokee heritage, Bowen's indisputable prowess as a prolific singer, songwriter, actress, playwright, storyteller, event producer, social activist, International Memphis Blues Awards semi-finalist and International Blues Hall of Fame Master Blues Artist has secured her standing as a fixture of the blues, rock and soul music-making scene for over 40 years.
She has recently been awarded "The Key to The City" and has December 11th officially declared "Dalannah Gail Bowen Day" by Vancouver's Mayor and Council.
The new release, Looking Back could have been titled Going Forward, as it takes the dynamic artist's work in a new direction, with the music drawing more heavily from Bowen's own and story.
"The album also takes a hard look back at our world, and our cultures," Bowen adds of the genesis behind Looking Back. "It takes a look towards our future, too."
The album features a veritable who's who of the area's local music scene, including Jim Byrnes, The Sojourners, Tom Keenleyside, Andreas Schuld, Chris Nordquist, Miles Hill, Olaf de Shield, Brian Newcombe, and Rob Becker.
"We could have probably called it 'How We Spent Our Summer'," she laughs, recalling the release's recording process. "We more or less missed hitting the beach, but our studio tans looked great! And wait 'till you hear what we put down."
You don't have to wait much beyond this line… full album Looking Back and "Somebody's Watchin' You" are available now.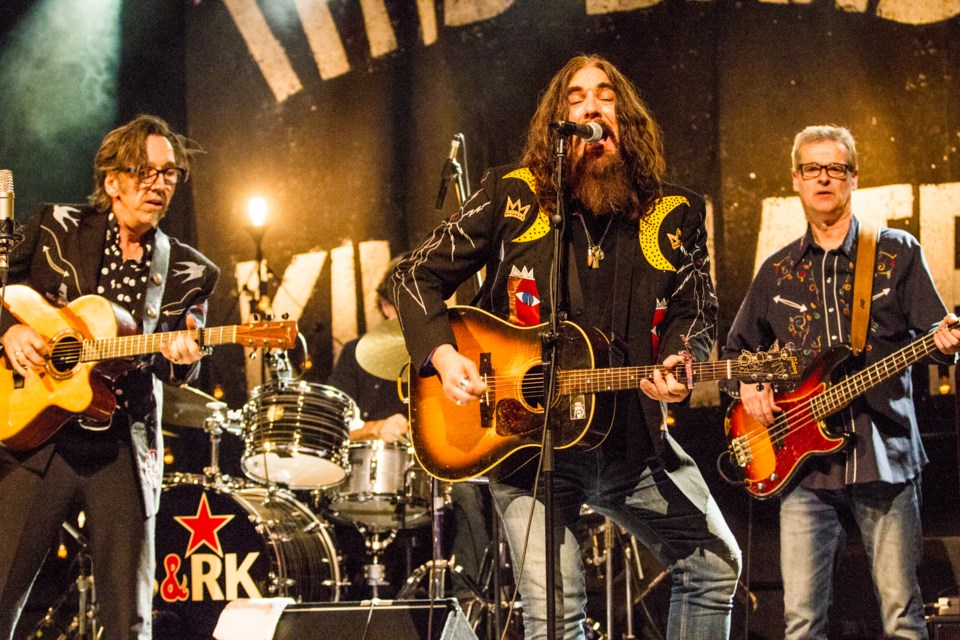 BITS'N'PIECES Kenyan guitar whiz Adam Ndaro Solomon presents Mwendwa! another interactive dance party at Drom Taberna. Adam and band bring you fresh music and classic faves. Uplift your body and soul with the rhythms of the Kenyan coast--soukous, fiesta, and chakacha! No cover for this dance party like no other…Friday, March 27, 2020 at 8 AM….Blackie & The Rodeo Kings Danforth Music Hall Toronto Feb.21 8 PM…Fergus Hambleton w/ Julie Long and Bob Cohen Tranzac Club, Toronto Feb 25, 7:30 PM….Tanya Tagaq Winspear Centre, 102 Avenue, Edmonton Feb 22, 7.30 pm…A Flock of Seagulls; Men Without Hat & The Spoons – River Cree Resort & Casino, 300 East Lapotac Blvd, Edmonton Feb 28, 8 pm…Support live music.